Tet Festival in Vietnam usually falls in late January or early/mid-February. The dates vary from year to year as it is based on the lunar calendar. The celebration lasts one week or longer. In 2021, Tet Festival is celebrated on February 12.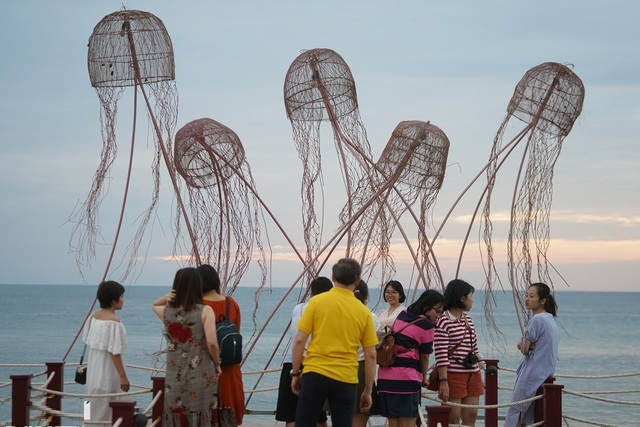 Tourists in Phu Quoc Island. Photo:Dantri
Nguyen Minh Man, a representative from TST Travel, said that beach tours and trips to experience the winter in northern mountainous localities during Tet were best-sellers. Nha Trang, Danang, Phu Quoc, Phan Thiet and Con Dao have attracted the most bookings.
According to Minh, airlines have launched many promotional programmes, which have also helped to spur demand.
Vietravel reported that destinations near HCM City such as Vung Tau and Long Hai have seen a surge of around 5,000 visitors in January. Meanwhile, around 2,000 people have booked tours there in February.
Visitors to Nha Trang and Danang have also lured many people. Roughly 5,000 people have booked tours to Nha Trang in February and the figure to Danang is 5,5000. Phu Quoc Island is expected to welcome 4,000 people between January and February this year, reported Dantri.
Phu Quoc – The most popular tourist destination for Tet holidays in the South.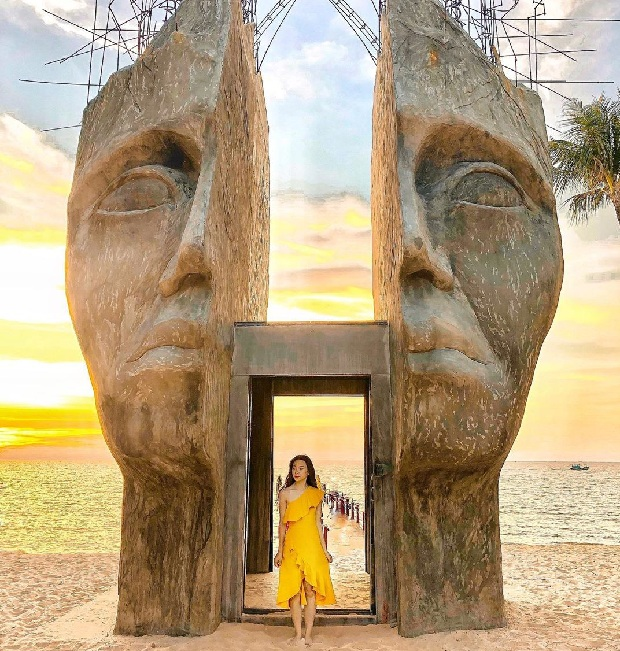 Watch the chill sunset at Sunset Sanato Phu Quoc. Illustrative image
In addition to resources of sea and island landscapes, Phu Quoc also attracts tourists for Tet tours to go with friends or families by a series of interesting experiences from world-class entertainment areas such as Safari, Hon Thom Island or sightseeing activities to explore the island such as Squid fishing, fish sauce box house, Pepper Garden, Sim Garden, Phu Quoc Prison, Truc Lam Zen Monastery, Dinh Cau, …
Travel to Nha Trang on Tet 2021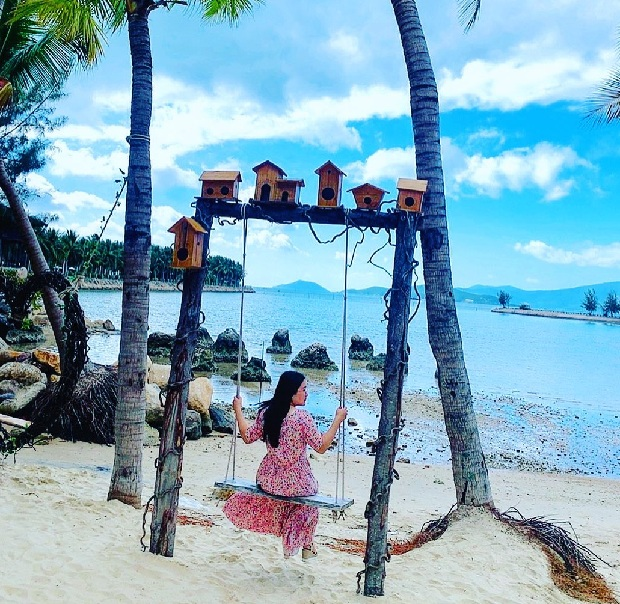 Nha Trang coastal city, famous for being cool all year round, suitable for fun activities on Tet. Illustrative image
Nha Trang has always been the most attractive marine tourist destination in the country. Tet is the most crowded and bustling tourist occasion in Nha Trang because Nha Trang's climate is extremely warm, suitable for swimming and outdoor activities. Especially Nha Trang owns the most beautiful long beaches in Vietnam with fine white sand and clear blue water. In addition, Nha Trang is also home to the best travel services in the country with a variety of services from popular to high-end. You can freely choose the travel package that suits your budget.
Co Thach and Mui Ne Phan Thiet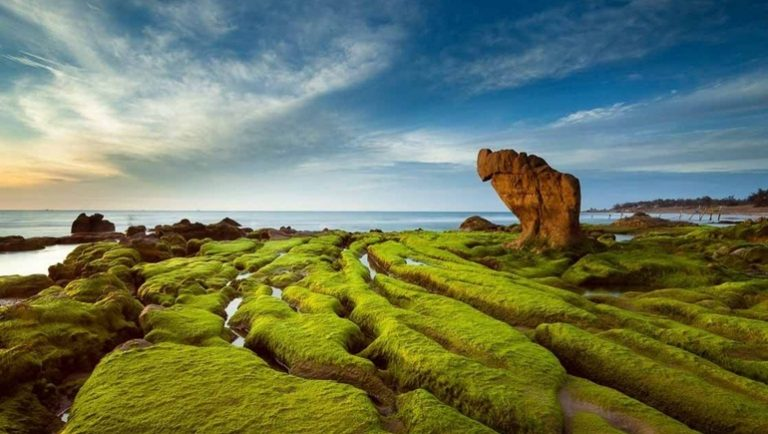 Co Thach Beach – The Legendary Land In Phan Thiet. Illustrative image
Dubbed as the resort capital of Vietnam, Mui Ne does not disappoint friends and relatives about Tet tourism services as well as the long stretches of beautiful white sandy beach. Not only that, check in Cat Bay, Bau White or R Deer Vang is also an attractive experience when coming to Mui Ne.
Co Thach seems to be lesser known with wild, pristine beauty that is still new to both domestic and international tourists. Nonetheless, this destination is ideal for those people who want to explore something wild and avoid the hustle and bustle of the other crowded sites.
Sea tourism Binh Hung – Binh Ba on the Lunar New Year, Why not?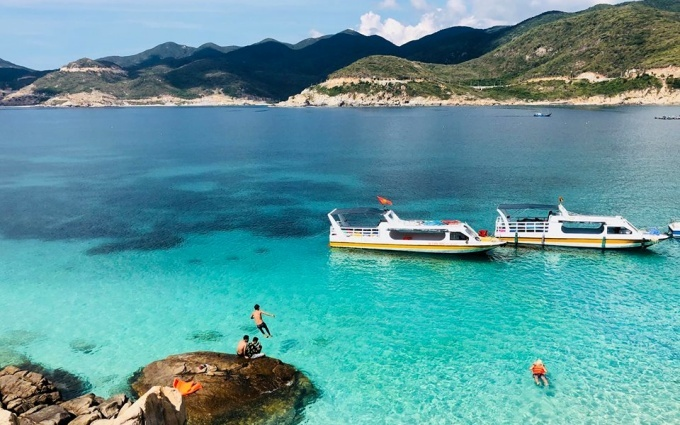 Kinh Beach is the place where visitors first set foot down if traveling to Binh Hung Island. Local people in the island use the beach as a place to access ships between the island and the mainland.
Belonging to Tu Binh, Binh Ba and Binh Hung are most popular with tourists. Well-known for a beautiful landscape of wild beach and white sand and fresh seafood at affordable prices, Binh Hung and Binh Ba are gradually asserting their position on the tourist map of Vietnam.
Explore Con Dao Beach – Not just natural scenery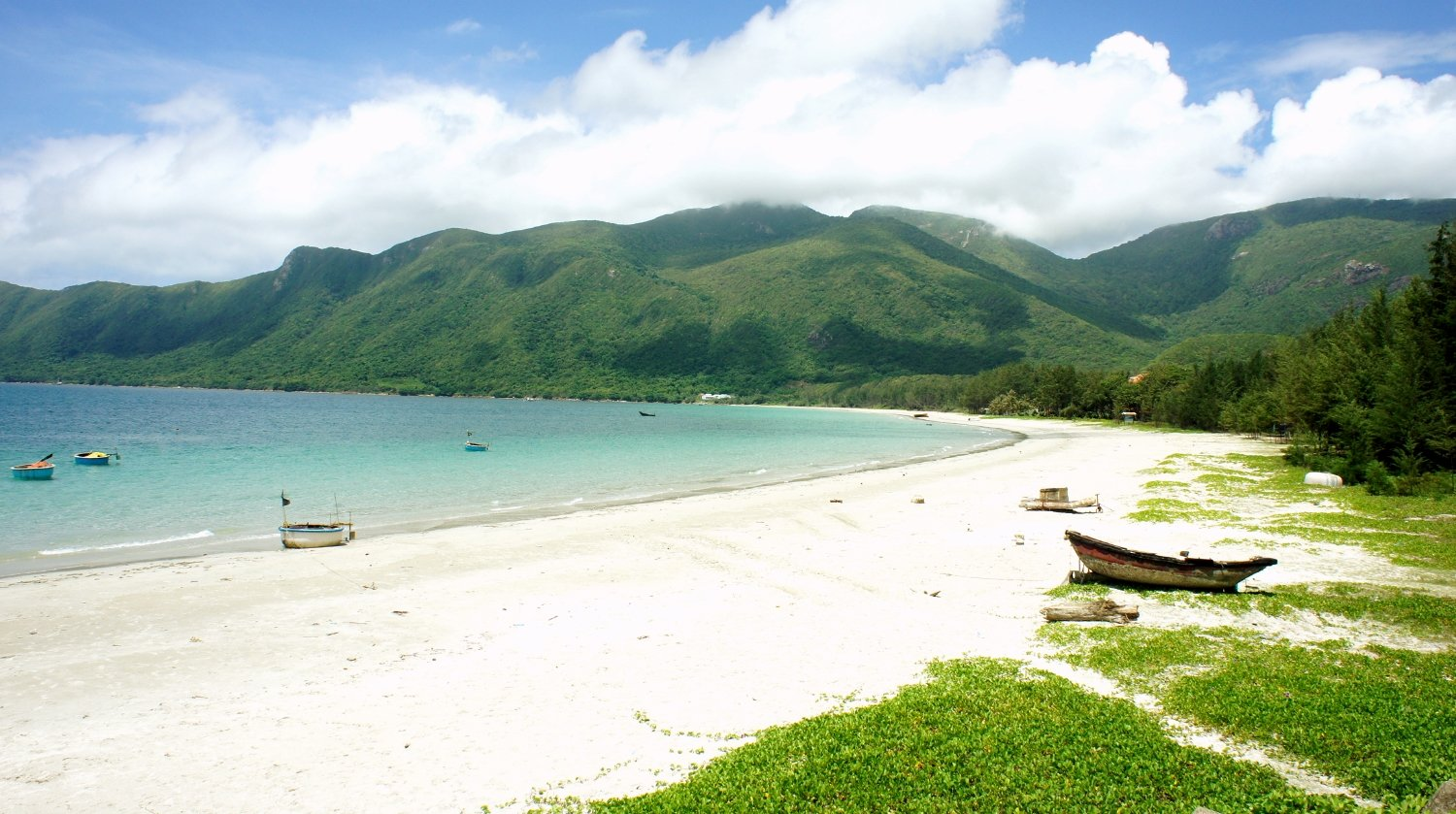 Small island but many magnificent beaches. Illustrative image
Con Dao is an island located isolated off the coast of Vietnam with mysterious unspoiled nature. Traveling to Con Dao on the occasion of this New Year is an interesting opportunity for you to explore and enjoy the original fresh nature that is not available anywhere else. Different from other tourist destinations usually quite bustling and crowded with tourists, Con Dao on holidays is often absent from tourists, if you love a quiet vacation to explore the wild nature, Con Dao is the first choice. In Con Dao, in addition to the beautiful beaches, the historical sites you also have countless interesting experiences such as diving to watch coral, challenging shark fishing, exploring primary forest with many rare animals.
If you're planning to visit Vietnam during Tet holiday, here are some tips.
1. Be sure to plan and book your Vietnam tour early so that tickets can be guaranteed. Booking two weeks or one month ahead is not a bad idea.
2. Book hotels early. There are three reasons: you can enjoy a relatively low price; avoid the risk of having no room to stay; there are more choices if book early.
3. Since some tourist sites are closed during Tet, it's wise to plan your itinerary accordingly: visit the museums and such just before or after Tet, and relax or walk around Hanoi Old Quarter or go sunbathing in beaches during Tet.
4. For travelers, dining at hotel restaurants is the option since most restaurants are closed.
5. If you are in need of some currency changed, do this in hotels though the exchange rate might be less than favorable.
6. Try not to bargain because it will be considered to bring about bad luck for the whole new year. If you have to do, be very politely.
And do not forget to follow instructions for wearing a mask and sanitizer in public to prevent Covid-19 spread though it is very safe now in Vietnam.
All in all, if you're planning to visit Vietnam during or around Tet Holiday, be sure to prepare your trip ahead of time!