Binh Hung Island (Khanh Hoa)
The island has long been known as "The Maldives in Vietnam" with crystal blue beaches. Besides the unspoiled landscape, the island has many attractive tourist services that are suitable for all ages such as group games, "virtually live" photo spots, on-site lobster processing … at affordable prices.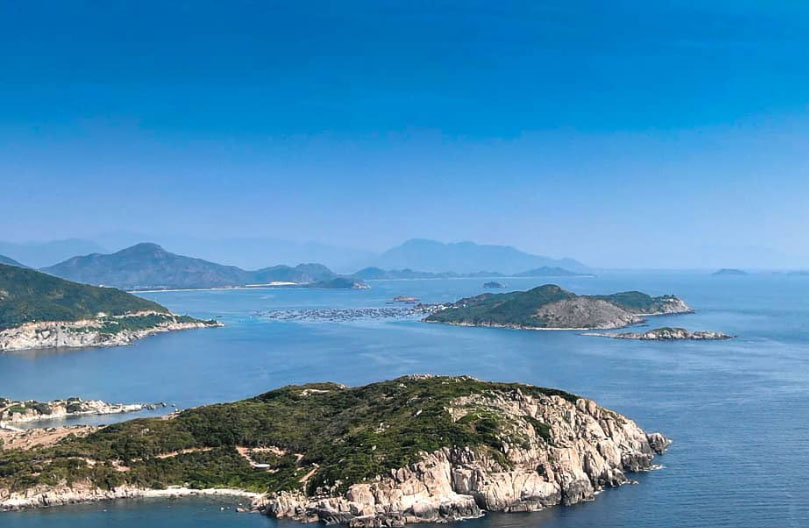 Binh Hung is often called the jewel of Cam Ranh (Photo: Cuong Phuot)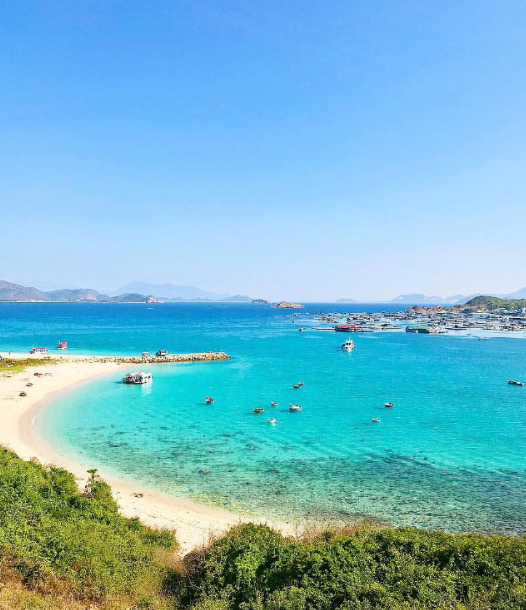 Binh Hung is a small island, located right next to Cam Ranh Bay with very beautiful natural scenery (Photo: Cung Phuot)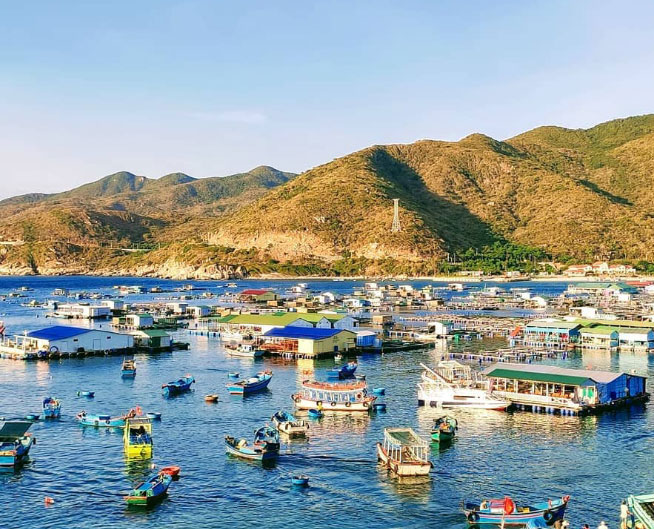 Before exploiting tourism, people on the island mainly lived by fishing (Photo: Cung Phuot)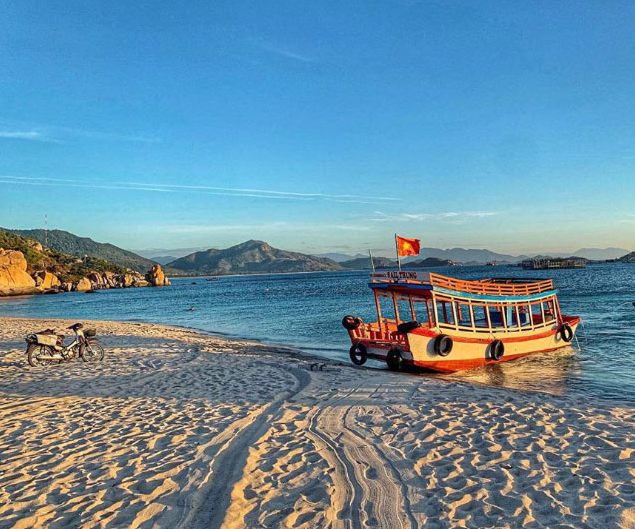 Located on the South Central Coast, the climate of Binh Hung Island is quite similar to this region. (Photo: Cuong Phuot)
Mui Dinh (Ninh Thuan)
The sea is famous for its long smooth sand and clear water where fish can be seen swimming close to the shore. After crossing a small desert of about 20 minutes walking, or using the car service of the local people, you will reach a deserted beach about 30 km from the center of Phan Rang – Thap Cham city. A one-day or overnight trip is just enough time to explore Mui Dinh beach.
The fastest way to travel from Ho Chi Minh City is to take the night bus to Phan Rang, the ticket price is 160,000 – 400,000 VND per way. According to VN Express, Mui Dinh – Ninh Thuan has a variety of accommodation types, the price ranges from 150,000 VND per room.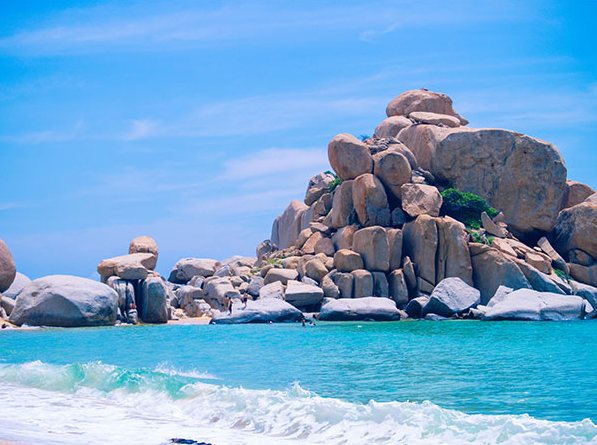 Mui Dinh is a cape and also the name of a lighthouse in Phuoc Dinh commune (Thuan Nam – Ninh Thuan). (Photo: VN Trip)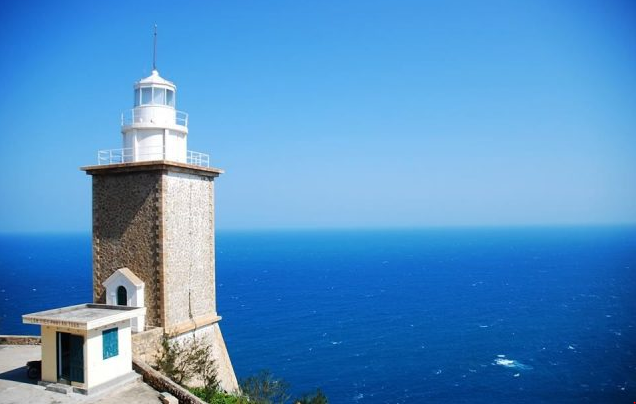 The lighthouse is located on Mui Dinh mountain, nearly 180m from sea level. Due to the steep terrain on the way to the lighthouse, it takes about 15 minutes to walk. (Photo: VN Trip)
Cu Lao Cau (Binh Thuan)
April to August in the lunar calendar is said to be the right time to explore this island. Cu Lao Cau is still pristine with no households, located about 45 minutes from the mainland if traveling by boat. Tourists can explore the island during the day or camp overnight by self-financing and buy tours from locals people.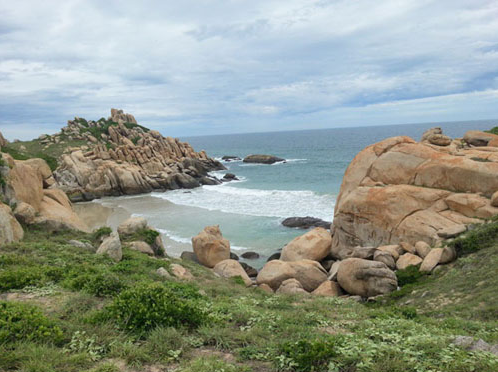 Cu Lao Cau still has an untouched beauty. (Photo: VN Express)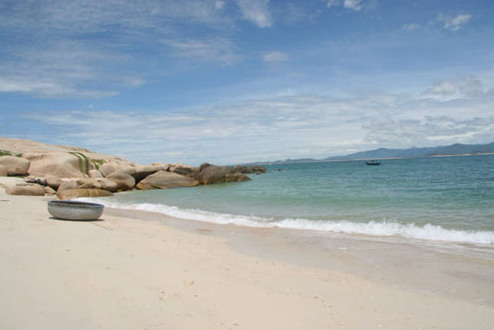 Clear blue sea water and beautiful silver sand beaches. (Photo: VN Express)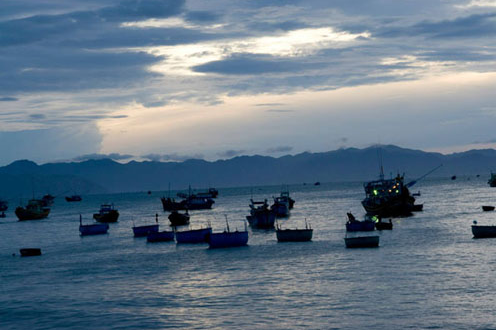 The tourism service here is still underdeveloped, very suitable for those who love to explore. (Photo: VN Express)
Phu Quy Island (Binh Thuan)
Phu Quy is the most remote island in Binh Thuan, with diverse tourism services and pristine beauty. You will need a 2-3 days trip to explore all tourist attractions on the island, and 3-5 days if you want to visit the whole island. The cost of a two-day trip from Ho Chi Minh City is about 1.3 million VND including moving, staying, and eating.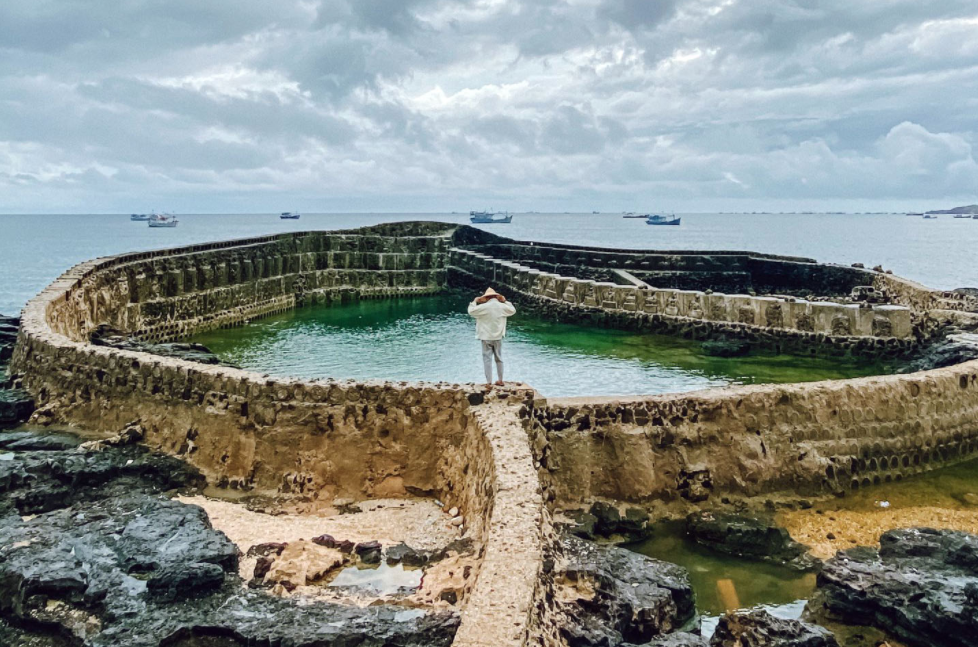 On the island, there are many accommodation facilities including motels, hotels, homestays, villas, all with shuttle service, car rental at the port. (Photo: VN Express)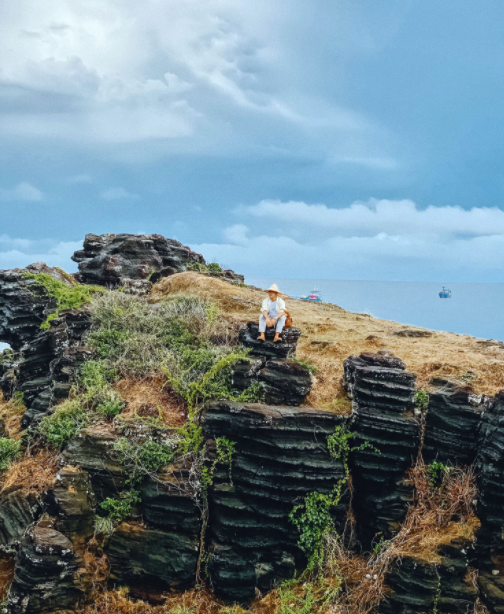 If you have about 3-4 days, you can buy a tour to go to genders and islets around the big island, to fish, snorkeling, swimming in the infinity pool. (Photo: VN Express)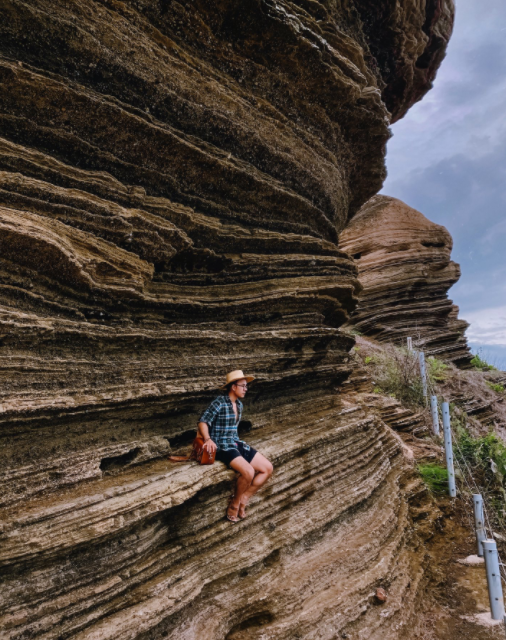 Phu Quy is the most remote island in Binh Thuan. (Photo: VN Express)
Mui Ne Beach (Binh Thuan)
Although it is a not too strange destination for many tourists, Mui Ne is suitable for the Independent Day vacation because there are a series of resorts and comfortable hotels on the beachfront. Room rates from 500,000 VND to 2 million VND are the best choice for a two day a night trip.
Colourful fishing boats dot the waters of Mui Ne. (Photo: Zing News)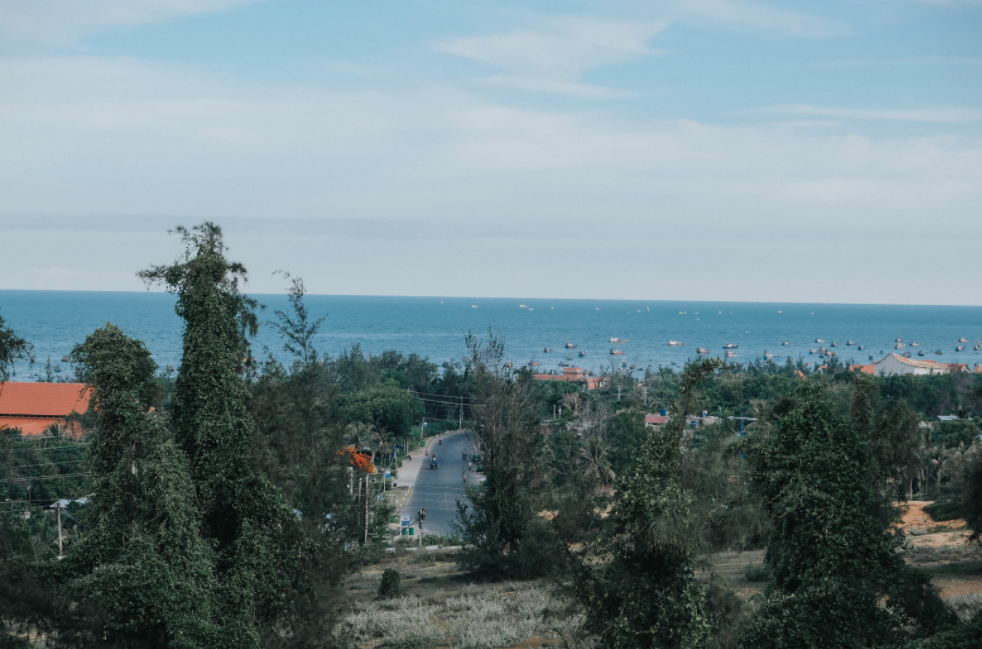 If you want to explore the area, there is no better way to do it than by renting a bike. (Photo: Zing News)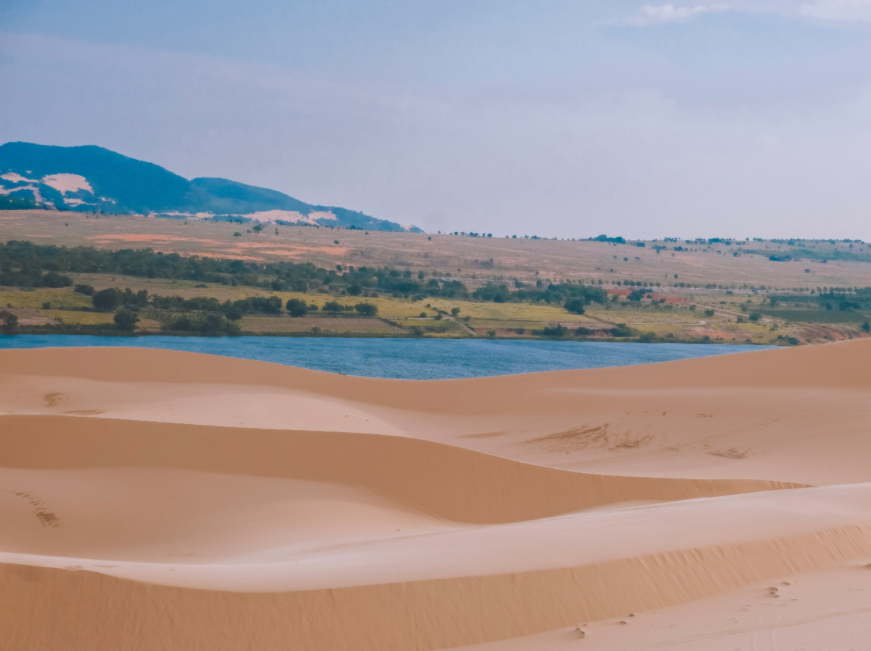 The white sand dunes of Mui Ne are approximately 25 km. away from the centre of Mui Ne – once you have had your share of fun at the dunes, just walk over to the lotus pond and spend the afternoon watching the sun go down. (Photo: Zing News)
Lagi Beach (Binh Thuan)
Lagi is about 160 km from Ho Chi Minh City, where there is a long coastline with fine white sand. Not as pristine as the islands, this sea area stands out with some seaside resorts, rustic style homestay for guests to have fun, experience activities on the sea. This place is suitable for groups of friends, family on a day trip or two days a night.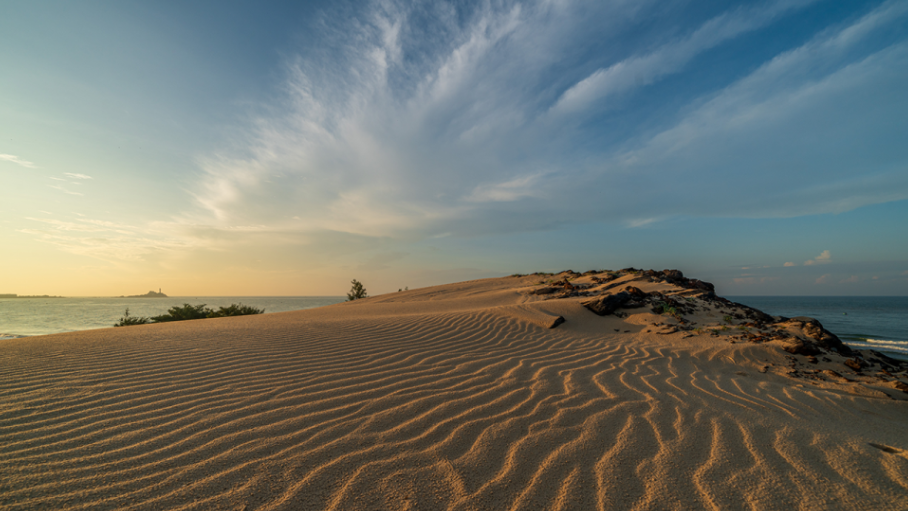 The pristine landscape, beautiful coastline, temperate climate … are nature's favors for Lagi beach (Ham Thuan Nam, Binh Thuan). (Photo: Dan Tri)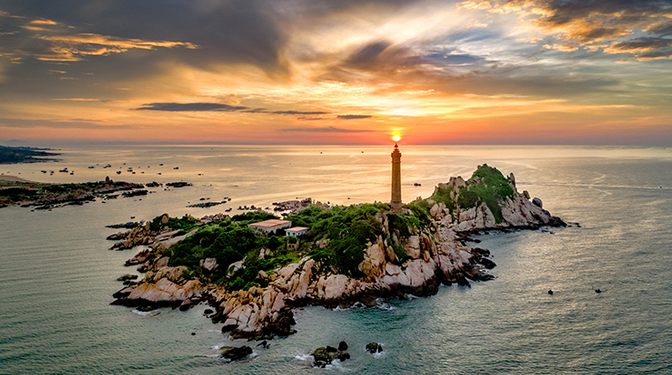 Lagi also has the tallest and oldest lighthouse in Indochina. (Photo: VN Express)