The volunteer group also collaborated with teachers and students from An Son Primary School (located in An Son commune, Nam Sach district) to discuss the importance of "Dental Health" and raise awareness about proper dental care among teachers and students.
Cho Jung Hwan, the Chairman of the Charm Good Nanum Foundation, expressed the organization's commitment to assisting those in need. He emphasized that while their help may be modest, they firmly believe that their efforts truly make a positive impact.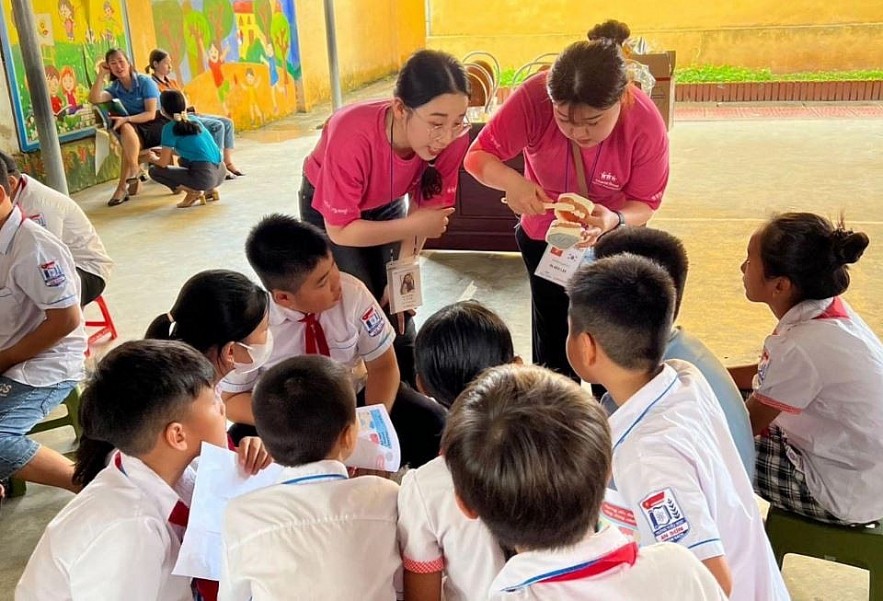 Charm Good Nanum Foundation the Vietnam-Korea Cultural Exchange Center organize a dental examination and consultation for nearly 400 people in Hai Duong.
Charm Good Nanum Foundation's volunteer team has been actively engaged in international medical and dental activities since 2014. They have provided their services in various countries, including Mongolia, Kazakhstan, and Vietnam. The foundation is committed to fostering exchanges with other nations and enhancing the overall health and well-being of individuals. One of their primary objectives is to improve dental health in regions where advanced medical technology may not be readily available, specifically focusing on areas in Africa, Eurasia, and Southeast Asia.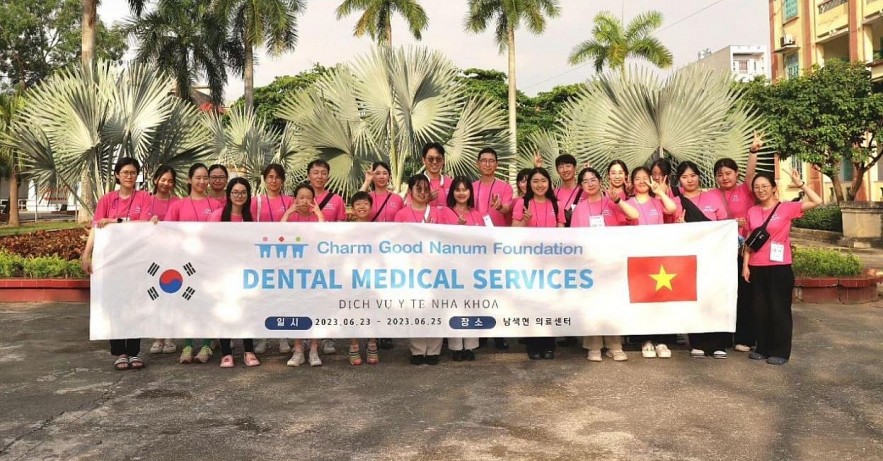 Volunteer team from Charm Good Nanum Foundation and Vietnam-Korea Cultural Exchange Center.
Currently, the Charm Good Nanum Foundation is implementing a variety of activities to improve oral health for the underprivileged population in the world. Before Covid-19, in 2019, the foundation organized a volunteer program for dental health in Binh Phuoc, Vietnam, and provided dental examination and treatment for Koreans in Kazakhstan.