The students are Ho Ngoc Vinh Phat, a 12th grader from Quoc Hoc – Hue High School for the Gifted in Thua Thien-Hue province; Truong Van Quoc Bao and Nguyen Hoang Vu, 11th graders from Phan Boi Chau High School for the Gifted in Nghe An province; and Le Quang Huy, a 12th grader from High School for the Gifted – University of Natural Science of Vietnam National University, Hanoi, according to the Quality Management Department under the Ministry of Education and Training.
In May, at the Asia-Pacific Informatics Olympiad, Huy and Bao claimed the gold medals while Phat won the silver medal.
The IOI 2021, hosted by Singapore, took place from June 19 to 25 with the participation of 351 students from 90 countries and territories.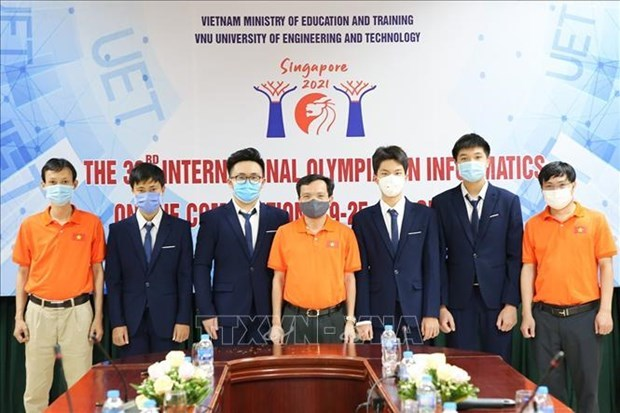 All four Vietnamese students competing at IOI 2021 win silver medals. Photo: VNA
This was the second year that the contest has been held in an online format due to the complex Covid-19 development. Vietnamese team took part in at the University of Technology under the Vietnam National University, Hanoi.
Vietnam has participated in the IOI since 1989 and got 17 gold, 41 silver and 52 bronze medals.
The International Olympiad in Informatics is the most prestigious computer science competition for secondary school and high school students around the world. It is one of five international science Olympiads held annually.
The primary goal of the IOI is to stimulate interest in informatics (computing science) and information technology. Another important goal is to bring together exceptionally talented pupils from various countries and to have them share scientific and cultural experiences.
Two out of five Vietnamese students participating in the European Physics Olympiad (EuPhO) 2021 won medals including one gold and one bronze.
Specifically, 12th-grader Tran Duong Chinh from Hung Vuong High School for the Gifted in Phu Tho province earned the gold medal. Chinh was also one of the five students earning the highest score at the contest.
The bronze medal went to Nguyen Thanh Binh, a 12th grader from Bac Giang High School for the Gifted in Bac Giang province.
This was the third year that Vietnam has taken part in the EuPhO. Last year, it claimed one gold, one silver and two bronze medals.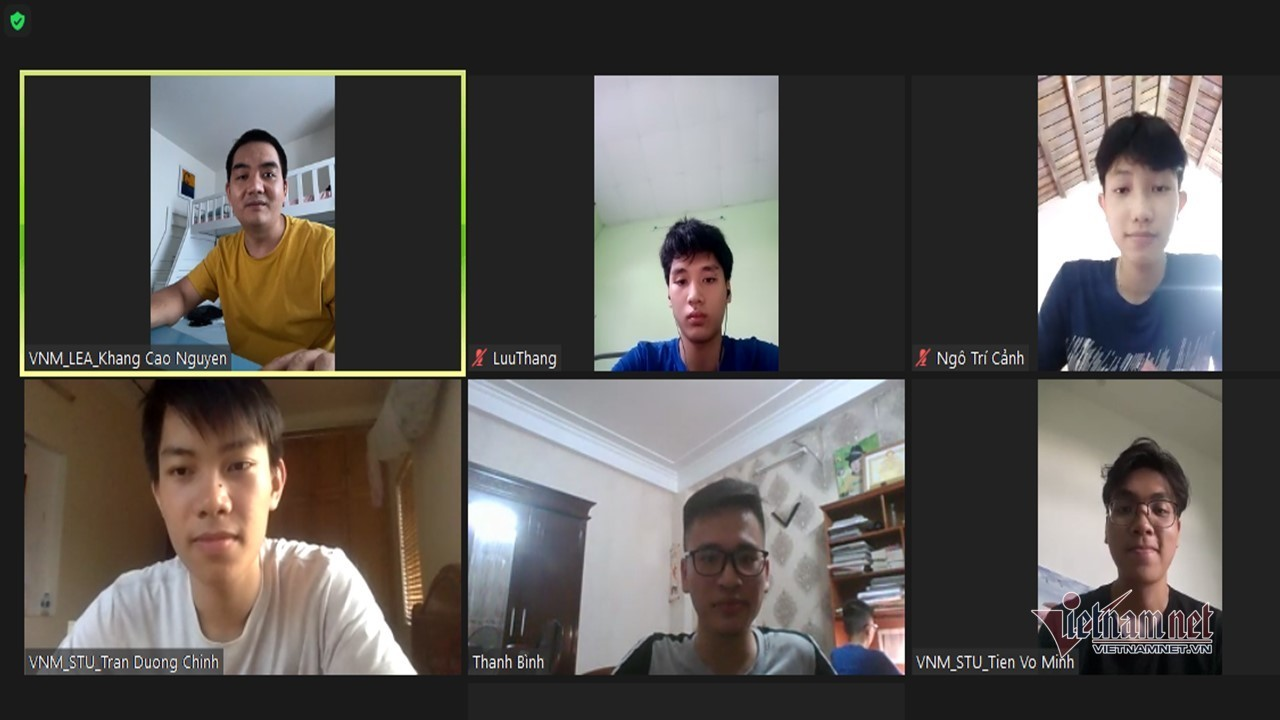 Vietnamese team at the EuPhO 2021. Photo: Vietnamnet
The EuPhO was organized online from June 19-26, attracting the participation of 220 contestants from 46 countries and territories.
The EuPhO is a contest for high school students. In addition to the International Physics Olympiad (started in 1967) there exist traditions of regional competitions such as the Asian Physics Olympiad (since 2000) and the Ibero-American Physics Olympiad (since 1991). The concept of EuPhO is similar to real research situations, with short problems description and plenty of space for creative solutions.
The first EuPhO was held in Tallinn, Estonia in 2017; the second in Moscow, Russia in 2018; the third in Riga, Latvia in 2019.