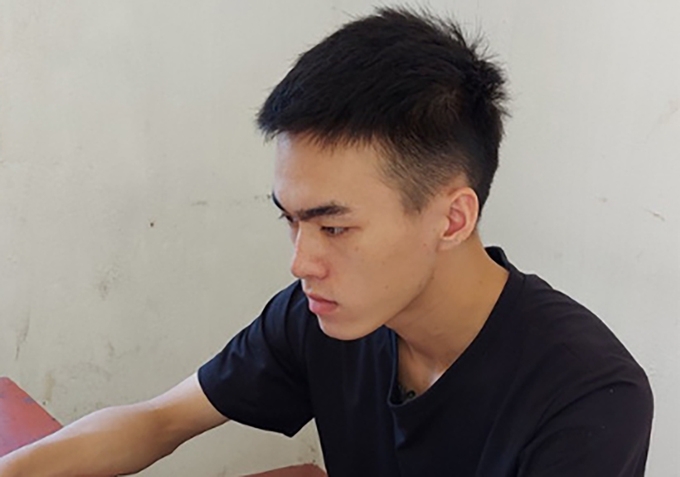 Tran Tien Manh sold his girlfriend for barely US $645 (Photo by police)
Tran Tien Manh hook up with the 19-year-old young woman on social media and developed a romantic relationship as the duo met in person.
After two months of dating, on July 17, Manh asked his girlfriend to travel to China with him to "meet his foster mother". However, upon arrival at the border area in Mong Cai, Quang Ninh province, the young man sold her to a Chinese person, who is yet to be identified, for just VND 15 million. There, she was meant to become wife of a Chinese man, but in fact, treated like a prisoner. She was confined to the cramped house throughout the two months illegally kept in China. There's no way she could be allowed to go outside.
She could finally escape from the human trafficking ring in early October when her "husband" let his guard down, hurriedly fleed to Vietnam, and reported her dreadful journey to the police, according to VNE.
On Tuesday, the police in northern Vietnam found Manh in Cao Bang Province, which also borders China. Manh was detained on the same day for human trafficking.
China is a top destination for human trafficked victims from Vietnam.
In most (84 percent) of the 1,000 trafficking cases uncovered between 2016 and 2019, the victims were sold to China, the Ministry of Public Security said last year.
Most victims were women or children from northern border provinces.