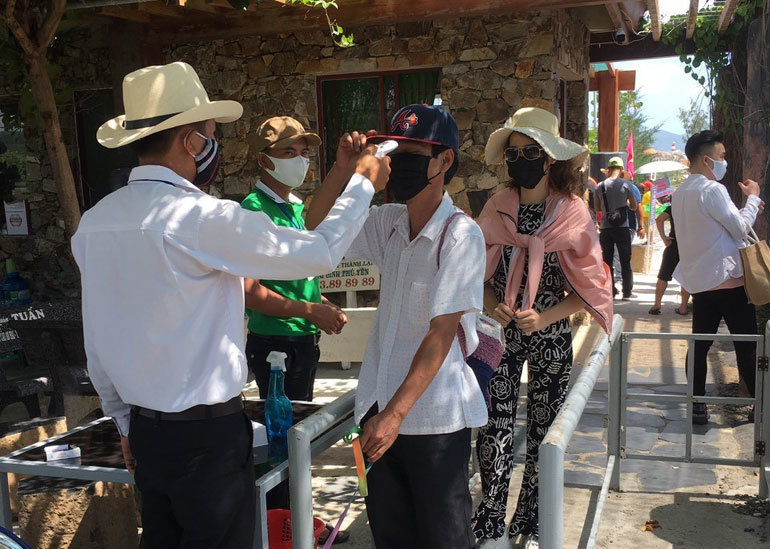 Travelers in Phu Yen
Returning from a field trip to design tourism products, Nguyen Cong Hoan, CEO of Flamingo Redtours, said from Hanoi to Vinh Phuc, travelers were required to show rapid test results from the last 72 hours. Meanwhile, in Tuyen Quang province, the testing result had to be within 24 hours, and in order to enter Thai Nguyen, travelers had to show a negative PCR (polymerase chain reaction) test certificate.
In the latest move, Thai Nguyen has allowed people from green zones to use rapid test results to enter or exit the province since October.
As such, different provinces have set different requirements on people who want to enter localities.
"The regulations are really confusing. How can travel firms organize tours in such conditions?" Hoan said.
He said the problem lies in local authorities. They need to clearly stipulate the time for reopening and show reopening plans. Travel firms also need a list of localities that are ready to open the doors to travelers.
Travel firms will be on the defensive, unable to design and provide tours if localities 'close the doors' in both their thinking and reality.
Vu The Binh, Deputy Chair of Vietnam Tourism Association (VTA), said some localities have moved ahead in designing plans to receive domestic travelers, considering tourism as a tool for economic recovery. Other localities remain 'conservative'. They are 'afraid' of the pandemic and they have made a 'safe choice' – only opening doors when the pandemic is fully controlled.
Some provinces have 'green points' and 'green zones', but still close their doors in all areas to prevent the spread of the virus. They will lose an opportunity to recover the economy, according to Binh.
Phung Quang Thang, CEO of Hanoitourist, said travel firms are ready to serve travelers, who are ready to depart in early October.
However, he is still worried about travel among localities because each locality applies its own rules. He is considering a solution for coaches to carry travelers through closed provinces and not stopping in those areas.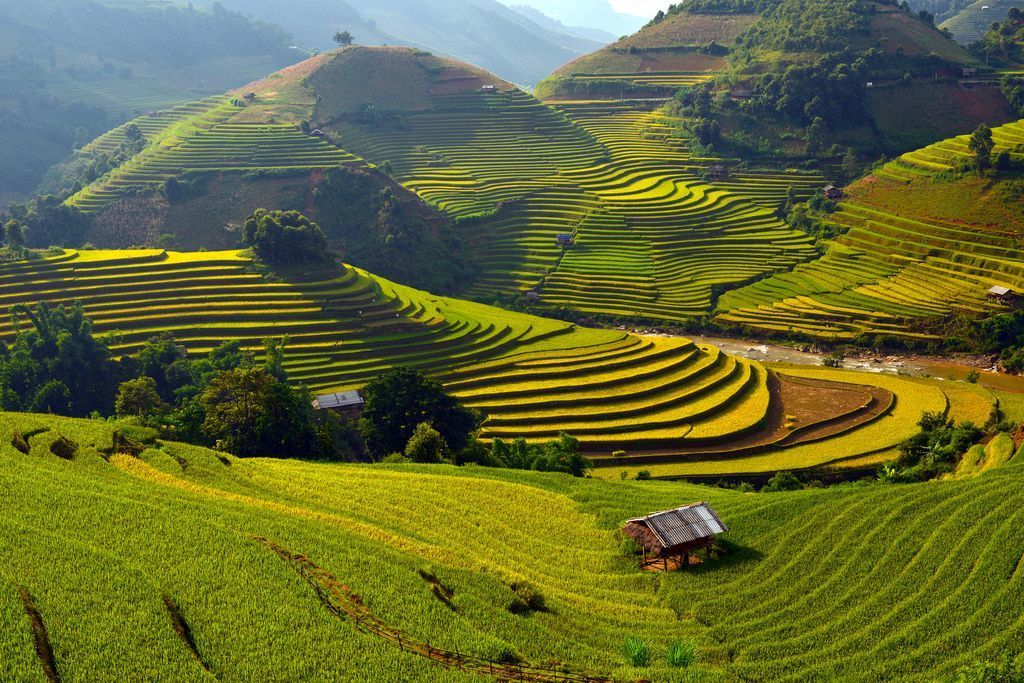 Ha Giang
Caution
Travel firms are cautious when programming domestic tourism recovery.
Hoan explained that to resume operation, they will have to restart from the very beginning, such as opening offices, recruiting workers, building tourism products and running ad campaigns.
Meanwhile, risk may appear at anytime. When travel firms organize tours, some localities may suddenly close the doors once positive cases are found.
Nguyen Van Hau, CEO of Thien Phuoc Travel, said at a seminar discussing solutions to recover domestic tourism that if the pandemic cannot be controlled, he would not dare to take risks to make investment.
"If a new pandemic wave broke out all of a sudden, destinations will close their doors immediately. If so, we won't be able to respond to an emergency. It's really dangerous," he said.
The director of another travel firm said even when the pandemic has been controlled, many restaurants and transportation firms will still be reluctant to resume operation.
Another big problem is the lack of workers. Most of the two direct workers of the tourism industry have shifted to other businesses.
A report showed that 90 percent of workers of travel companies in Hanoi, or 12,000 people, lost their jobs in H1, according to the Hanoi Department of Tourism.
Asia Sun Travel CEO Le Thanh Thao said that travel firms seem to be indifferent to this tourism recovery campaign because of exhaustion. The travel firms that can survive will just wait for the time for the comeback. Meanwhile, firms which decide to continue going will have to take a roundabout.
Encouraging people to travel
According to Hoan, in the previous three tourism demand stimulus campaigns, travel firms offered price discounts and preferences in services. Travelers also expect tour fee reductions this time.
However, Binh from VTA thinks that further price discounts won't occur. The tour fees may be even higher, because travel firms, airlines and service facilities have seen the cash flow become depleted. Moreover, expenses on testing and medical equipment will increase tour fees. Travelers should not expect price discounts.
To date, airlines have not announced plans on air ticket sale and flight frequency. If the number of passengers is small and flights are limited, it's highly possible that airlines would raise airfares to cover operation costs. This would be a big concern for the tourism industry.
According to Hoan, the reopening of the domestic tourism market needs to be implemented step by step, not in an impetuous way as previously seen.
First of all, hotels, restaurants, entertainment complexes and golf courses in destination points will open to local customers. If customers feel secure when using services, it will then be more favorable to receive tourists form other provinces. 
Ngoc Ha