casting a golden glow on the mountain slopes and valleys as well as on the villages of the Dao, H'Mong, Ha Nhi, and Xa Pho ethnic groups.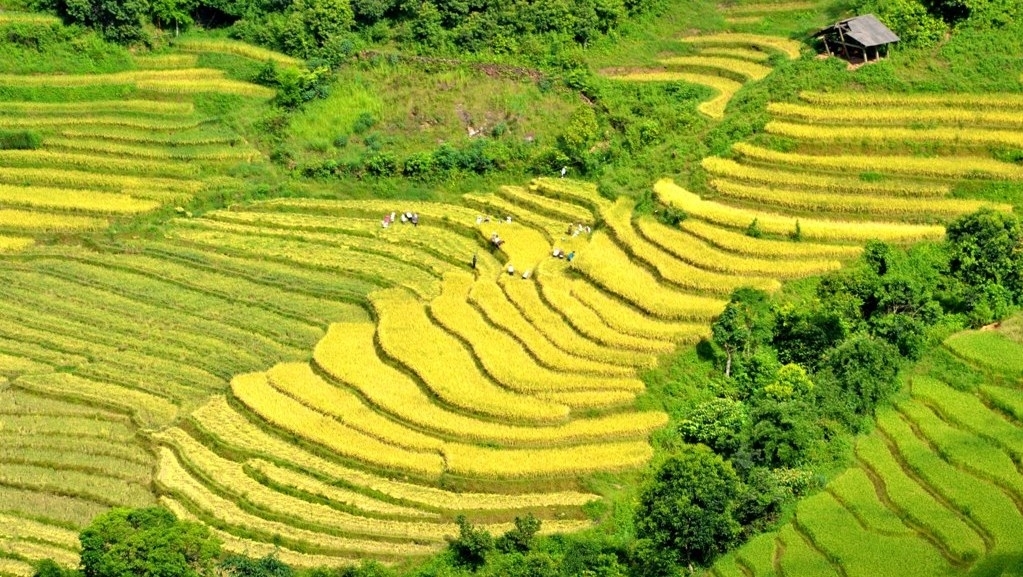 Terraced fields overlap each other like a golden ladder leading to the top of the mountain.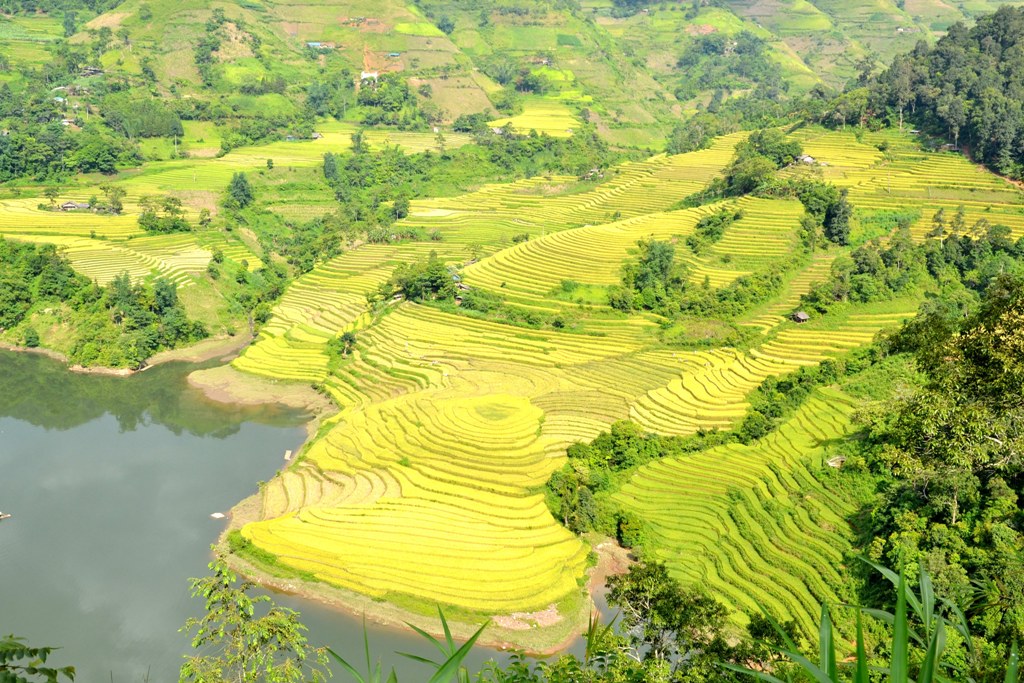 A terraced field looks like a giant's fingerprint pressed into the land when seen from above.
A terraced field appears like flowing waves.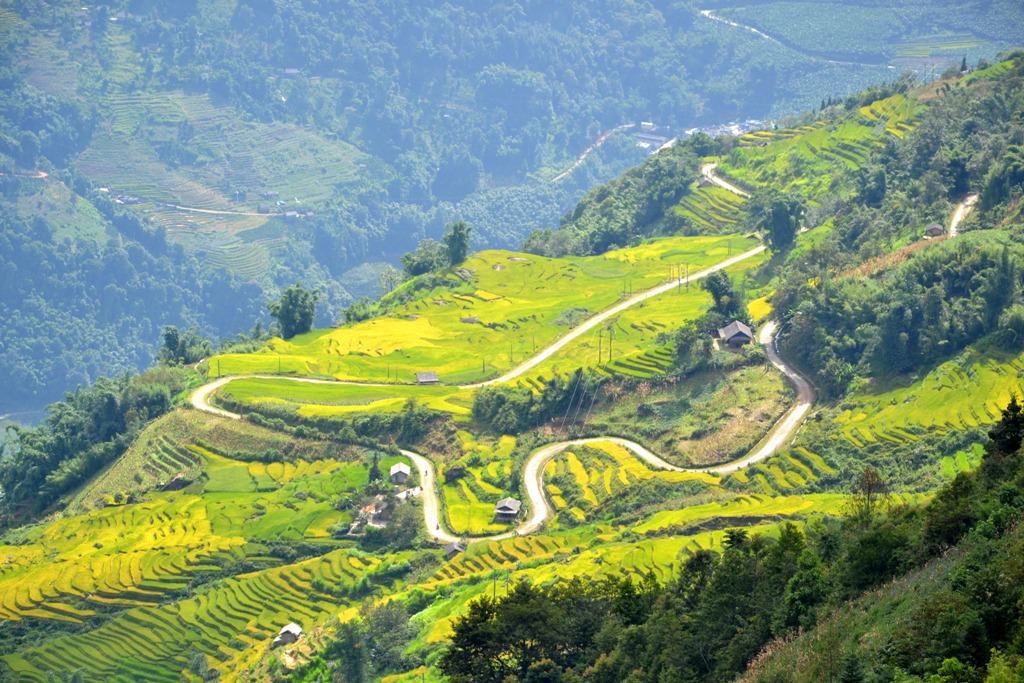 The stunning beauty of yellow rice carpet.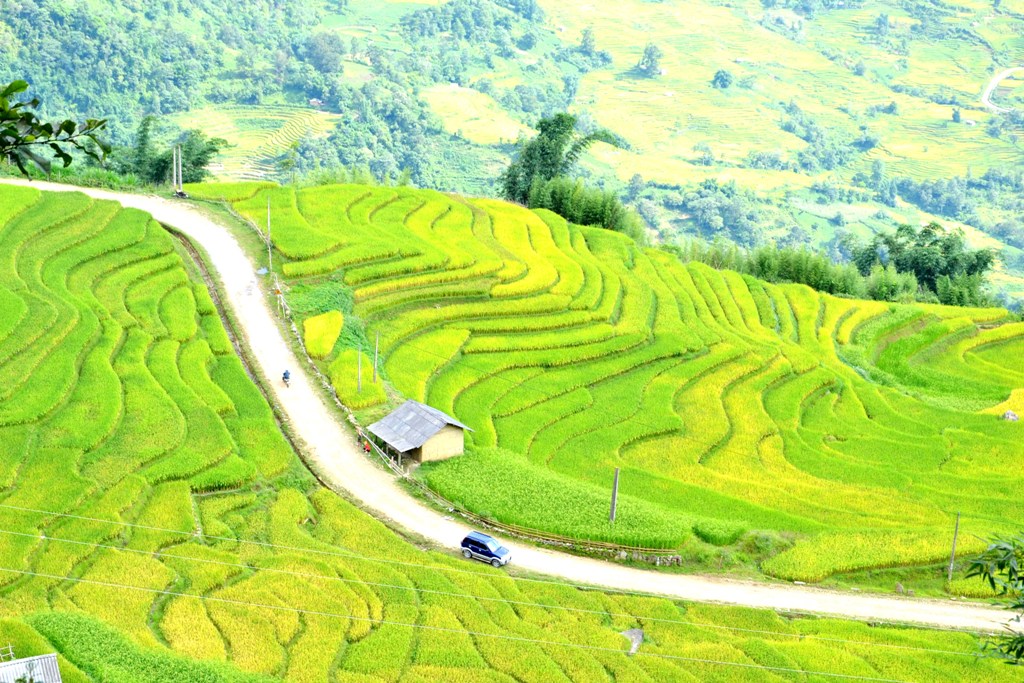 Yellow rice fields on both sides of the road.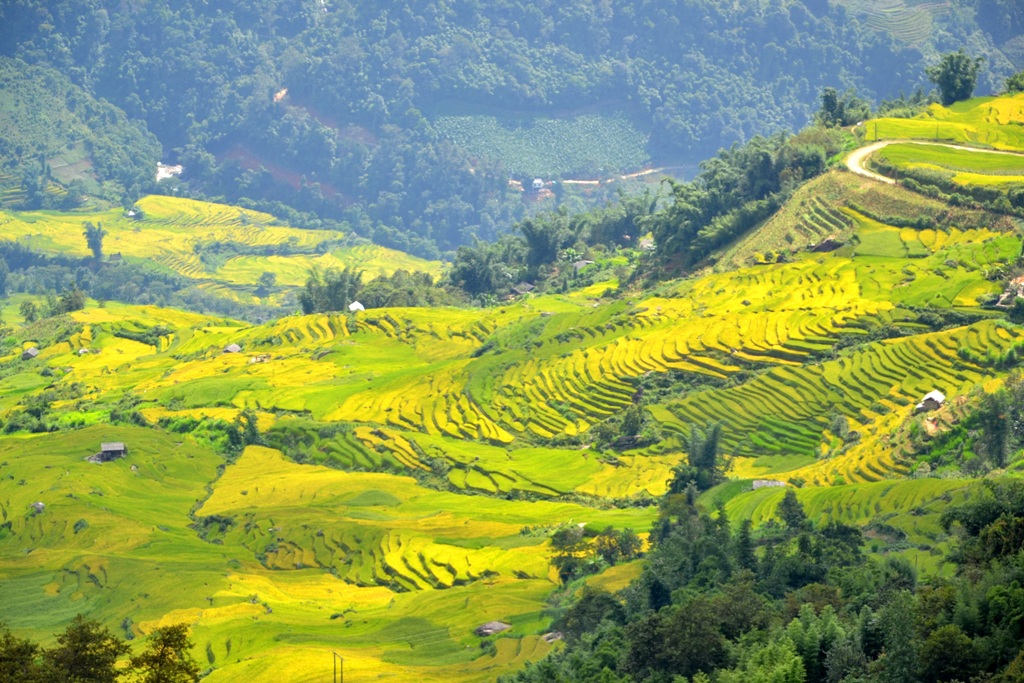 Terraced fields cast a golden glow on valleys and mountains.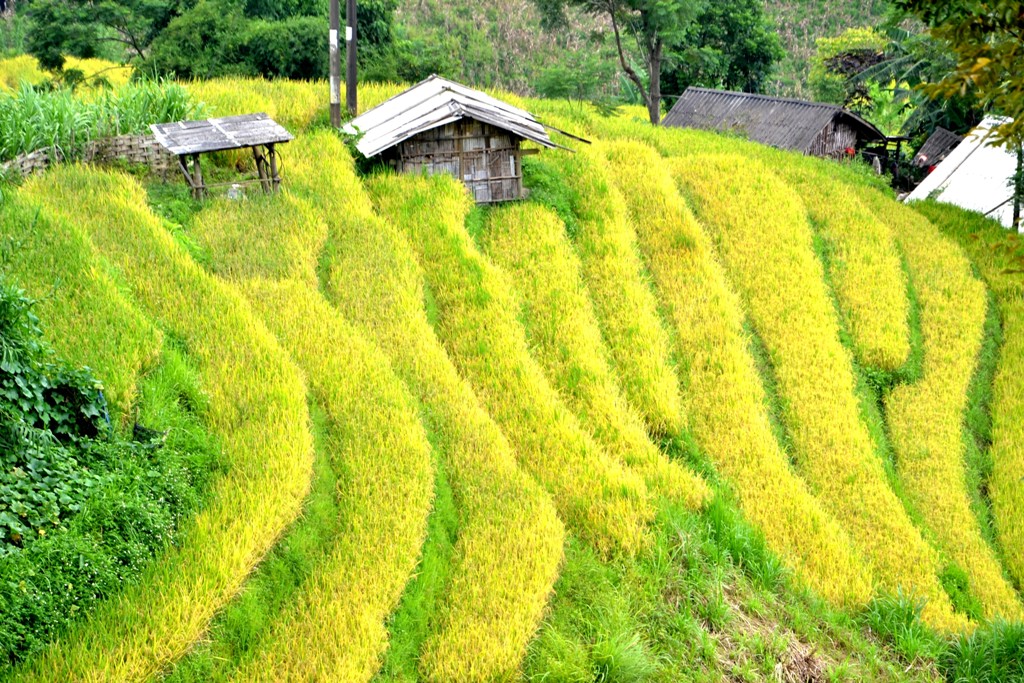 A house surrounded by terraced fields of ripening rice.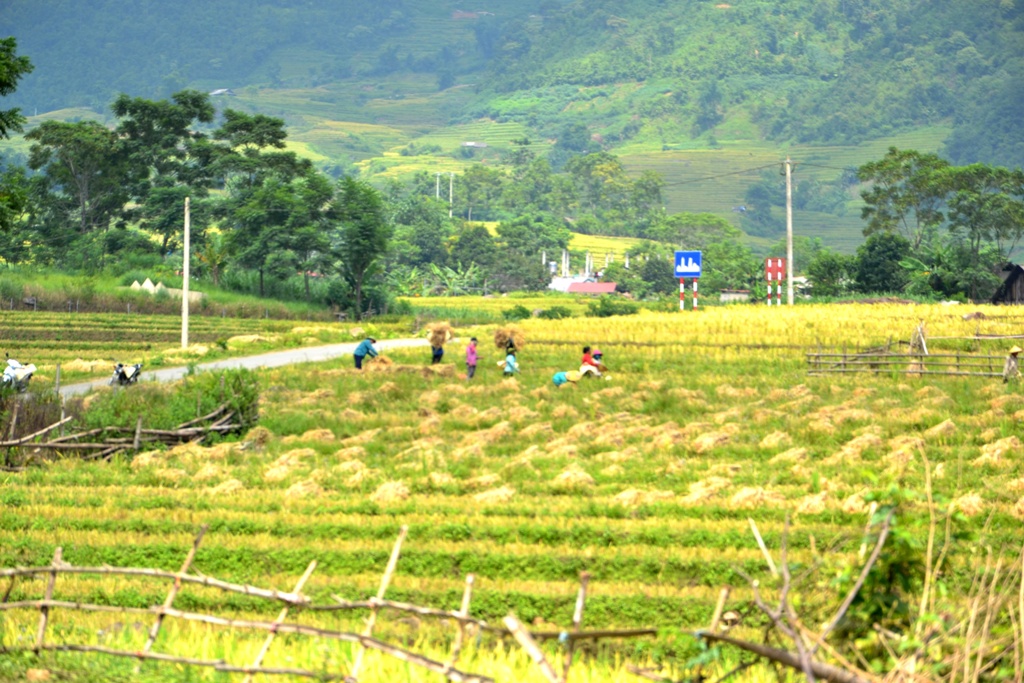 Harvesting rice on terraced fields.
Source: Nhan Dan