Chu Van An High School, also known as Bưởi School (before 1945), is one of the oldest and most prestigious public schools in Hanoi.
Established by French colonial authorities in 1908 as High School of the Protectorate, this is one of the oldest institutions for secondary education in Indochina.
Despite the initial purpose of the French government for this school which was training native civil servant for their colonial apparatus, many Vietnamese students at Bưởi School had become opponents of the French colonial regime.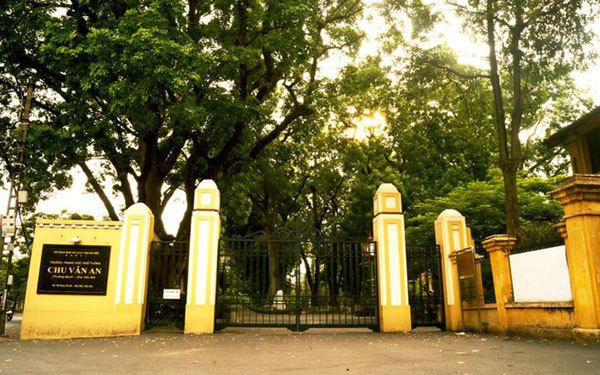 In 1945, Bưởi School was renamed Chu Van An High School but its educational and patriotic traditions have remained intact.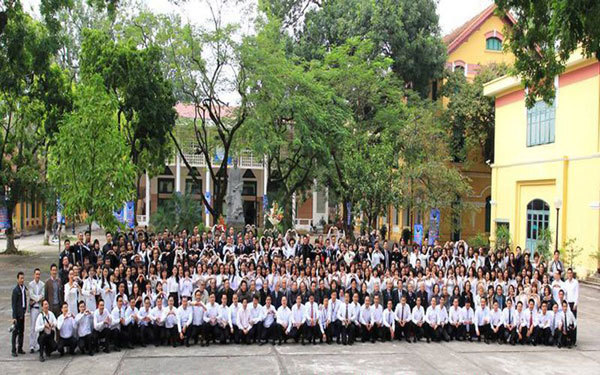 Nowadays, Chu Van An High School is one of Vietnam's three high schools of national standard along with Le Hong Phong High School in Ho Chi Minh City and Quoc Hoc High School in Hue City.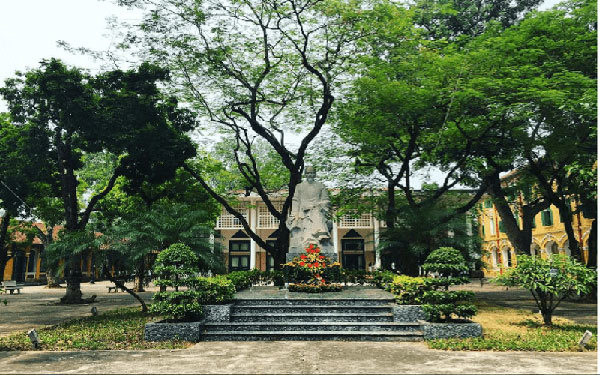 Educator Chu Van An is one of the four Vietnamese personalities honored by the United Nations Educational, Scientific and Cultural Organization (UNESCO) together with Nguyen Trai, Nguyen Du and Ho Chi Minh.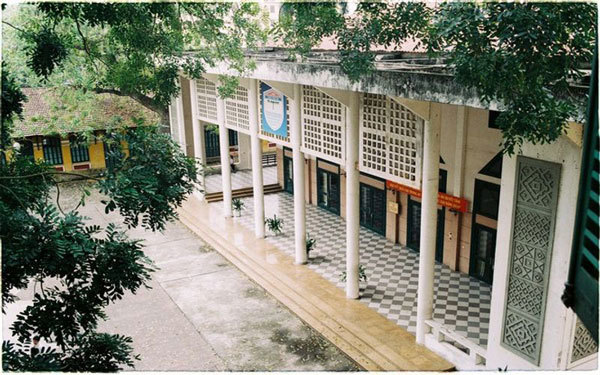 Teacher Chu Van An was well-known as a straightforward man who passed the court doctoral examination but refused to become a mandarin. Instead, he opened his own school to teach local children.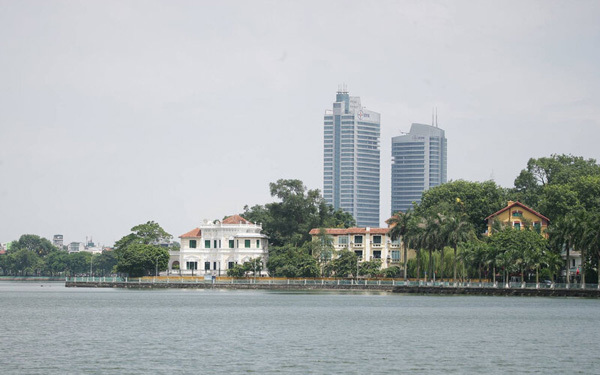 For the rest of his life, Chu Van An continued his teaching career and wrote books. He died of illness in 1370. After his death, an altar was erected in his honor in the historic Temple of Literature, in Hanoi, Vietnam's first university.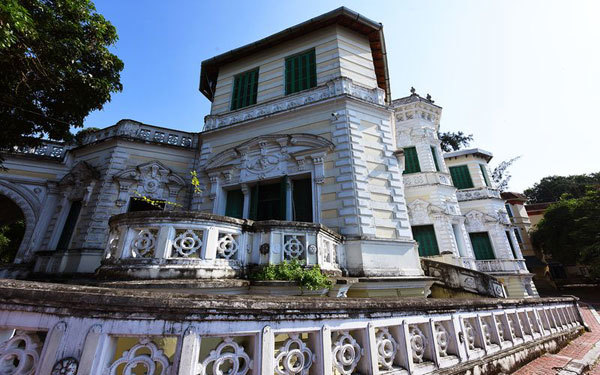 In 2020, UNESCO commemorated teacher Chu Van An on the occasion of his 650th death anniversary.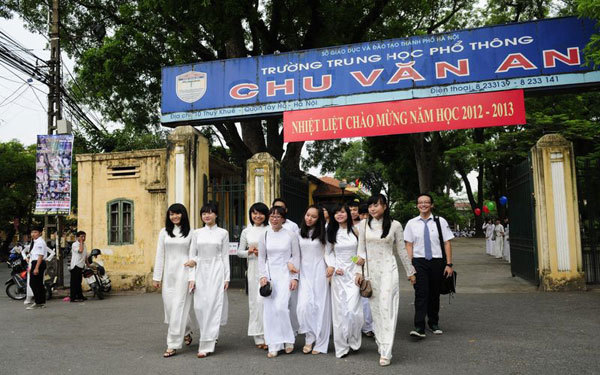 As one of three high schools for gifted students in Hanoi (together with Hanoi – Amsterdam High School and Nguyen Hue Gifted High School), Chu Van An High School is highly selective in its admission process.
Every year, the school receives over 3,000 applications out of which only 500 to 600 would be admitted.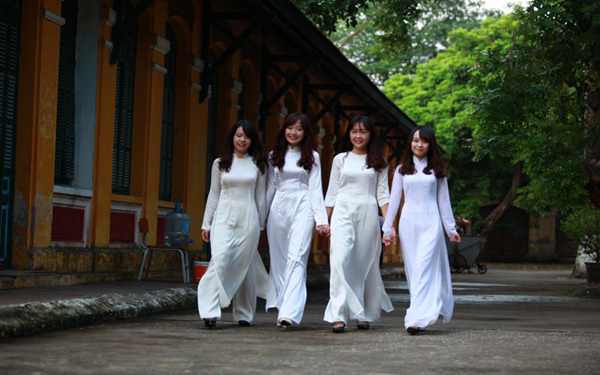 Applicants are required to take an admission test conducted by Hanoi's Department of Education and Training around mid-June including tests of Mathematics, Literature and English, and one additional subject for students who want to be admitted in specialized classes.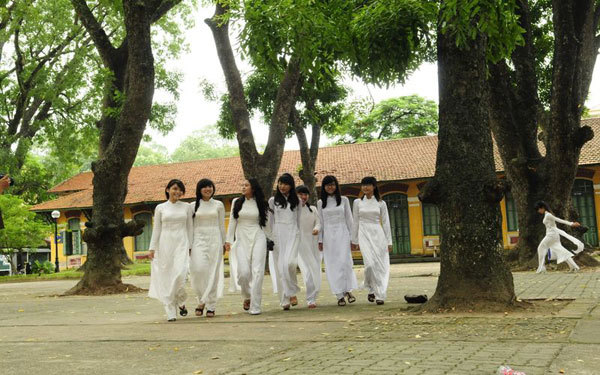 Chu Van An High School was awarded Independence Order on the occasion of its 110th anniversary. The order was a recognition of the school's excellent performance in education and training, contributing to the national cause of building socialism and safeguarding the country.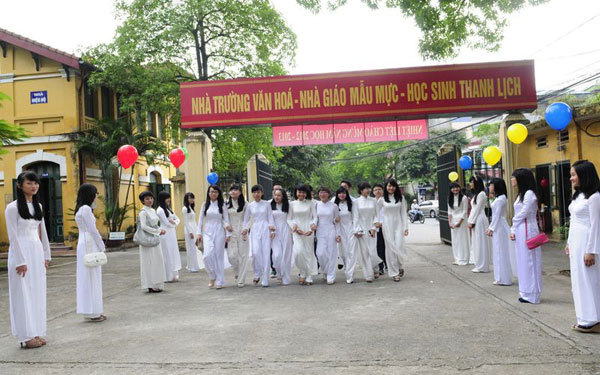 Hundreds of the school's alumni have become successful scientists, engineers, doctors, artists, armed force heroes and businessmen. The school has also trained many Vietnamese great leaders, including former General Secretary of the Communist Party of Vietnam Nguyen Van Cu and former Prime Minister Pham Van Dong.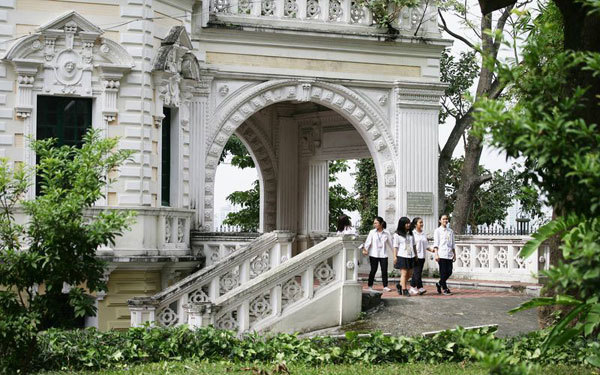 President Ho Chi Minh visited the school five times and launched revolutionary education movements here.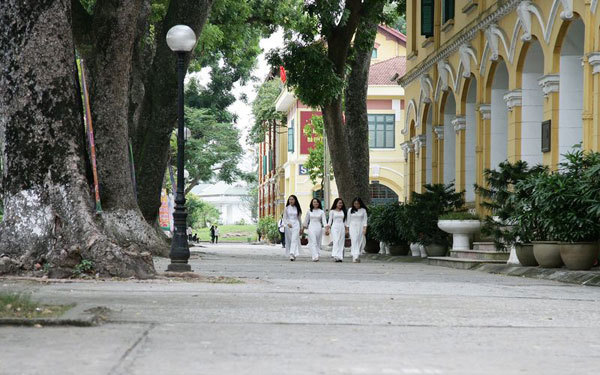 During more than a century since Chu Van An High School was established, it has remained as one of the top education institutions of the country with almost all of ít students passing high school and university entrance exams, or study broad.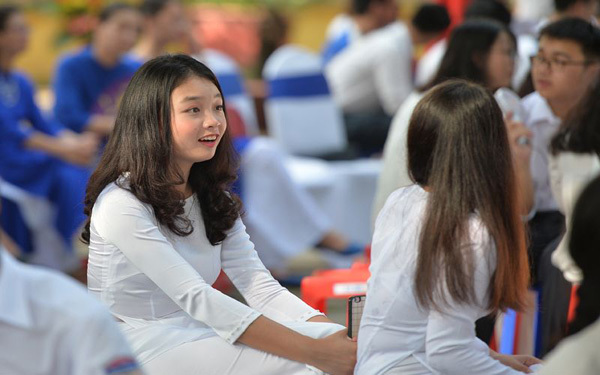 The school always preserves traditional values and fosters innovation to make breakthroughs in the era of integration.
Good progress has been seen in the school's teaching of the dual degree program of Vietnamese national high school diploma and Cambridge International A-level as well as the implementation of the pilot project to develop it as a high-quality national school that meets international standards.
Hanoitimes
Anh Kiet