(Photo: VNE)
Luu Tran Thuy Anh, 23 years old, is one of 300 runners from EVN Hanoi's running team. She showed up early in the morning to register and receive the Bib from the organizers.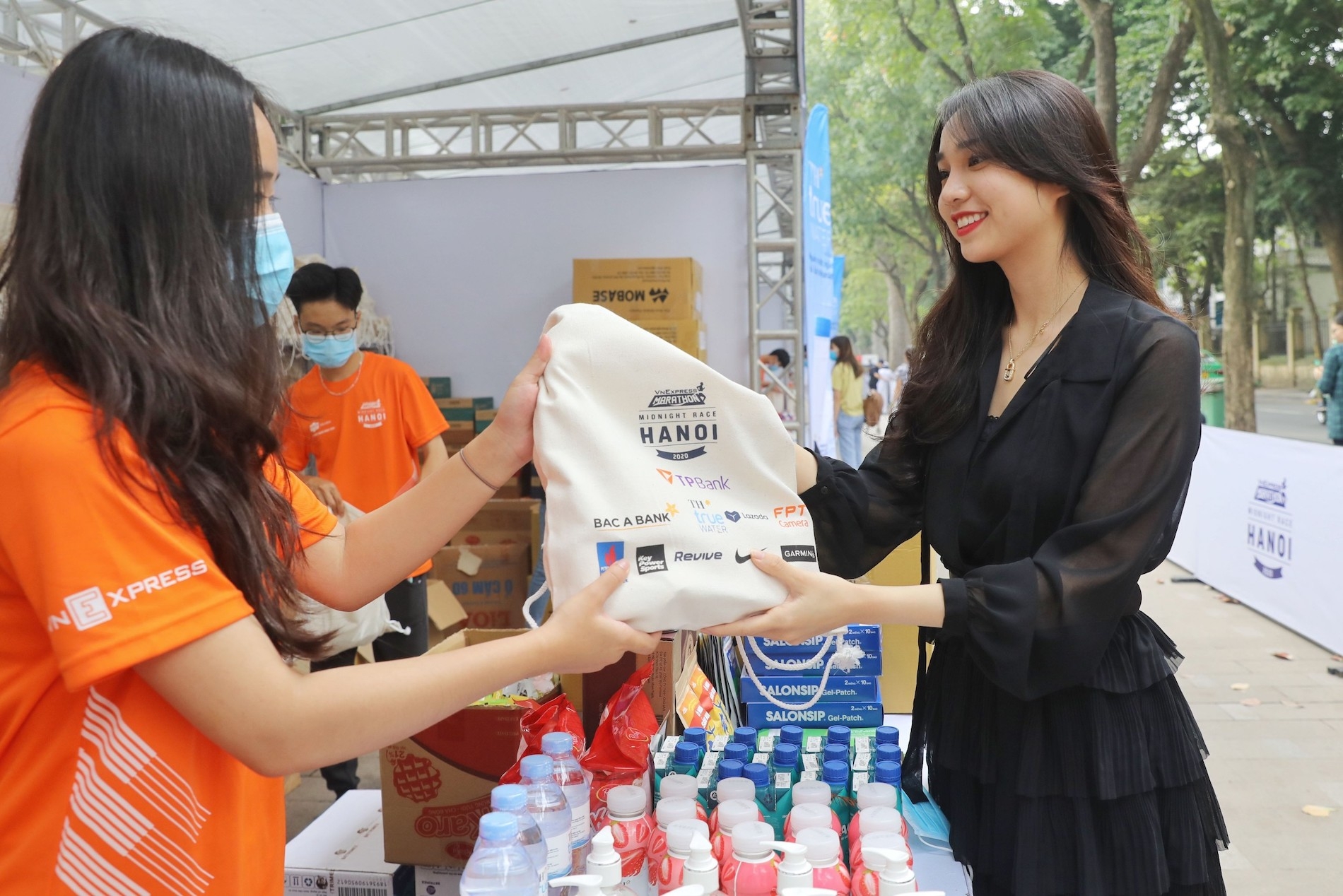 (Photo: VNE)
Thuy Anh will start with a distance of 5km as this is the first time she signs up for a marathon.
"This is my first time ever. Hopefully, I could finish the line in the shortest time", Thuy Anh was quoted by VNE as saying.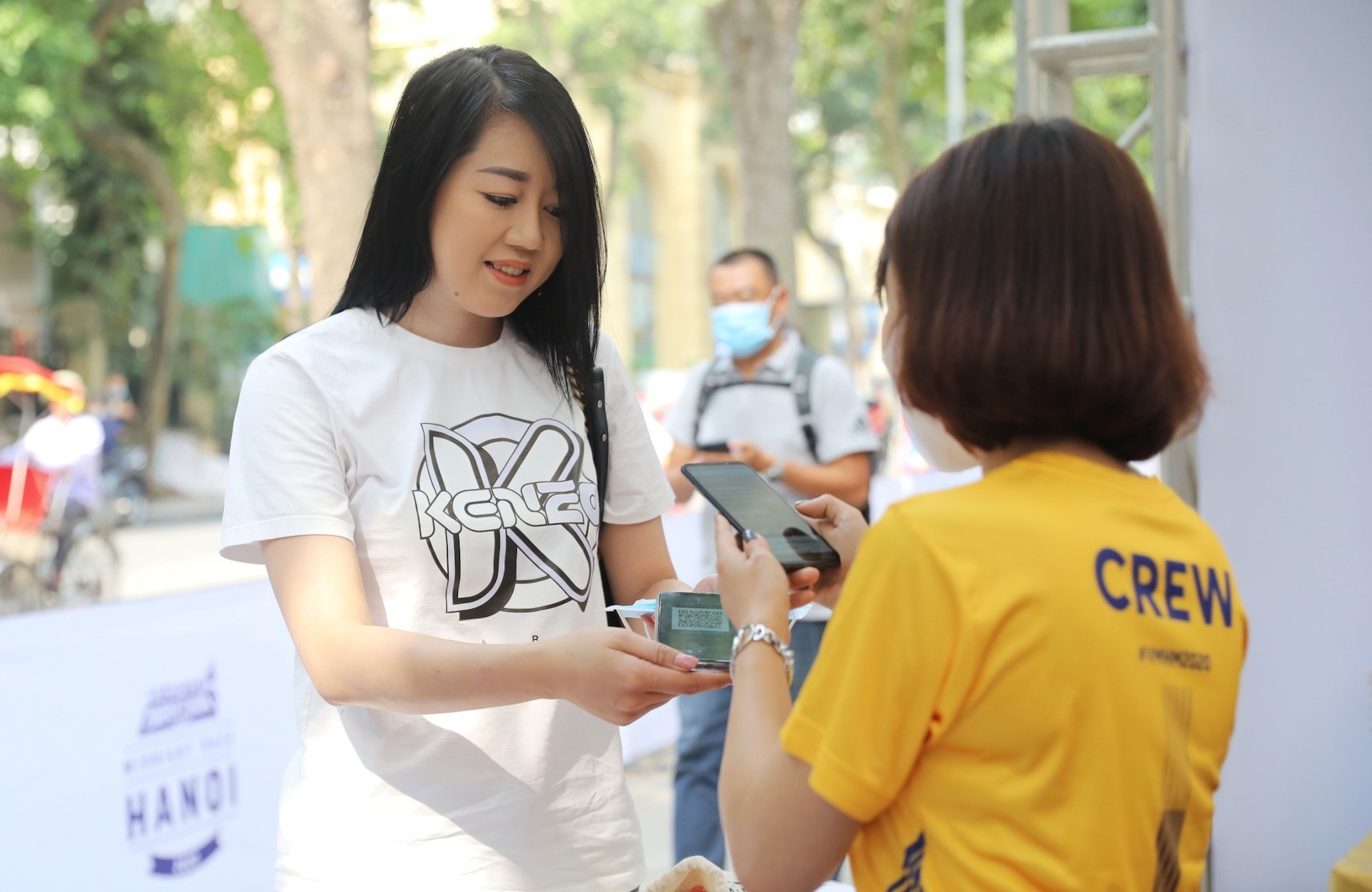 (Photo: VNE)
Runner Le Thi Thuy, 30 years old, also completed the registration and received the race-kit on November 27 morning.
She will conquer a distance of 10 km with a group of friends.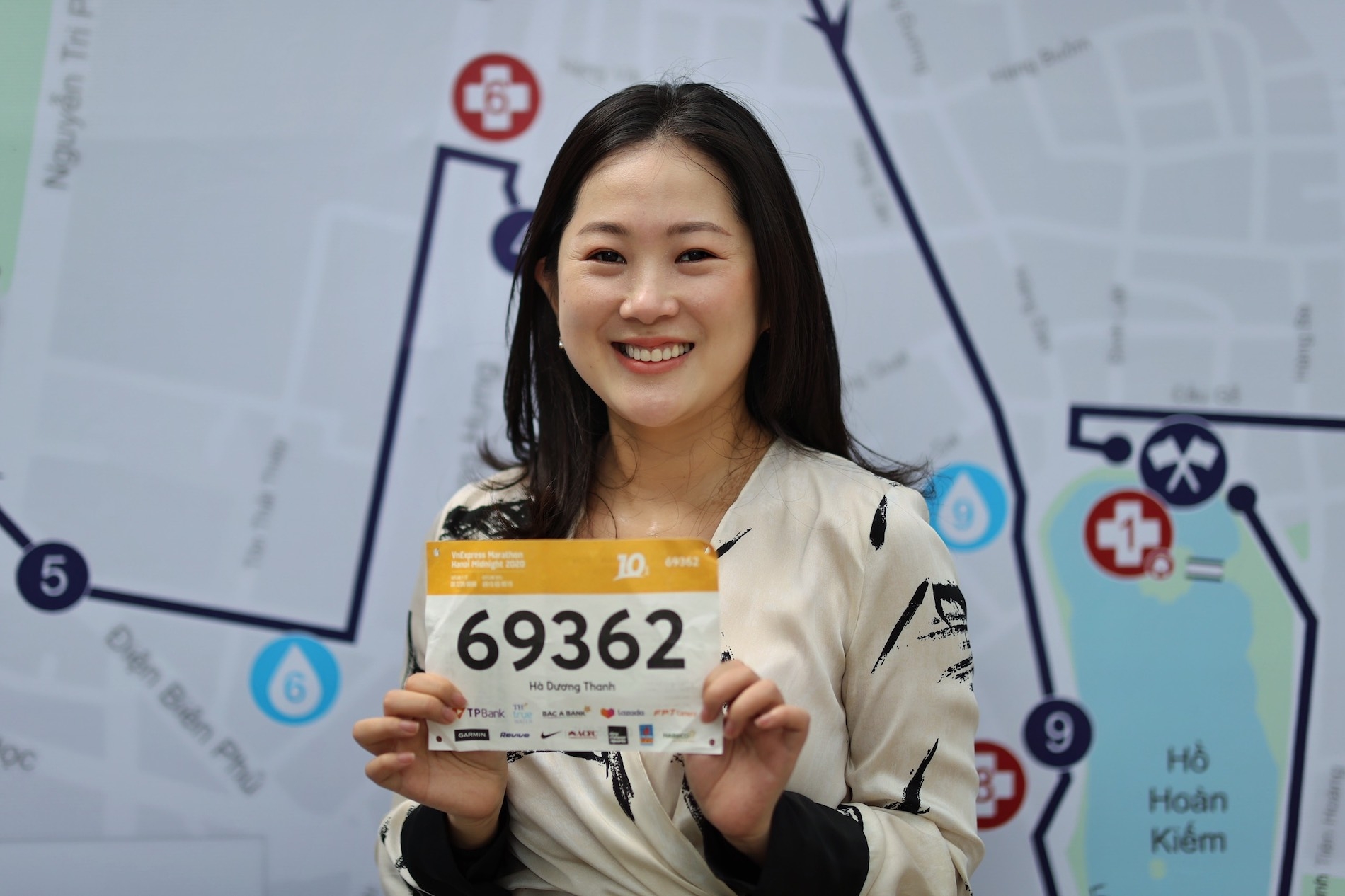 (Photo: VNE)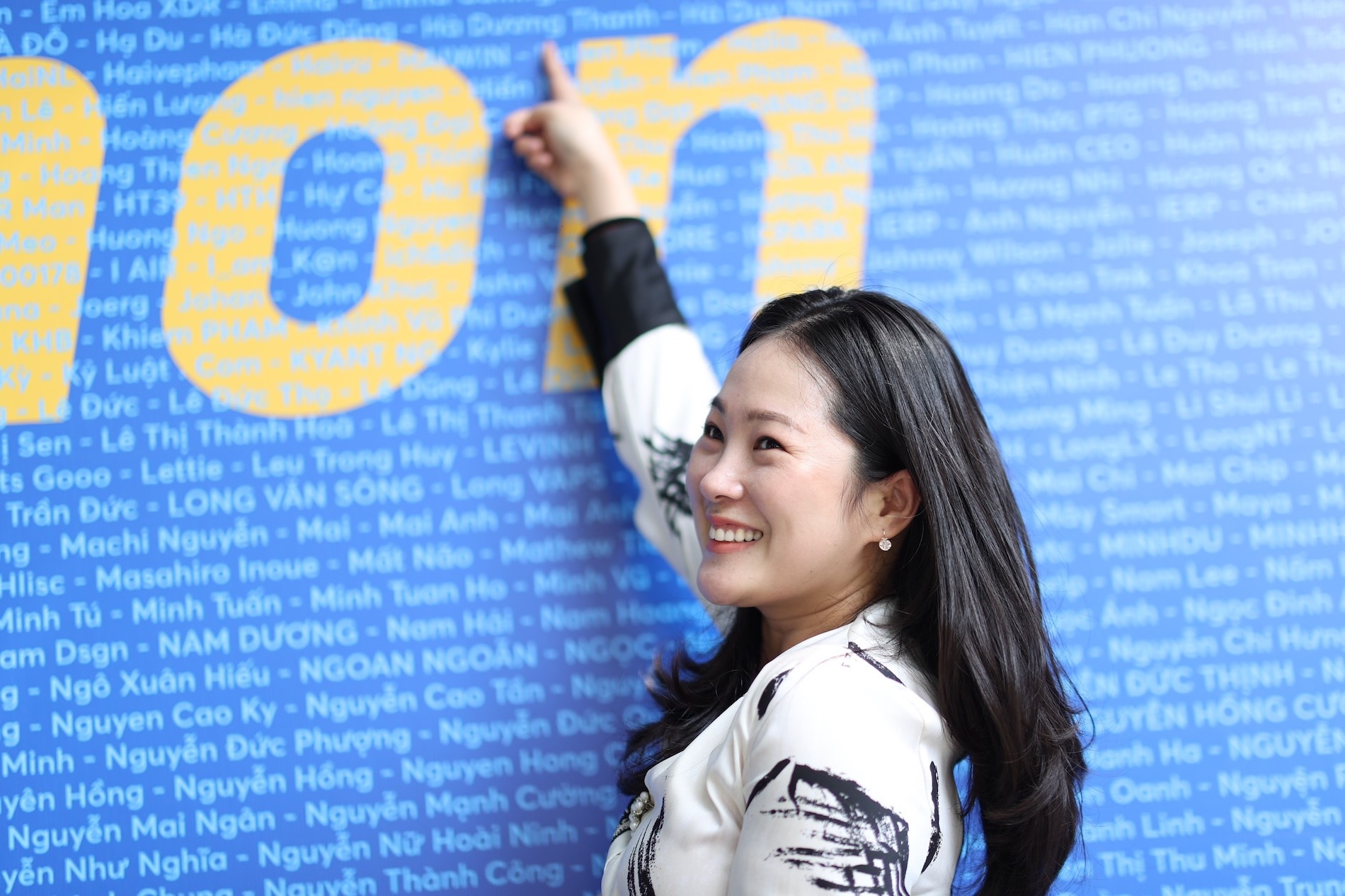 (Photo: VNE)
Ha Duong Thanh eagerly received the Bib for her coming 10km run. She told VNE in a statement that she would try her best to finish the run, though she doesn't have much experience in marathon running.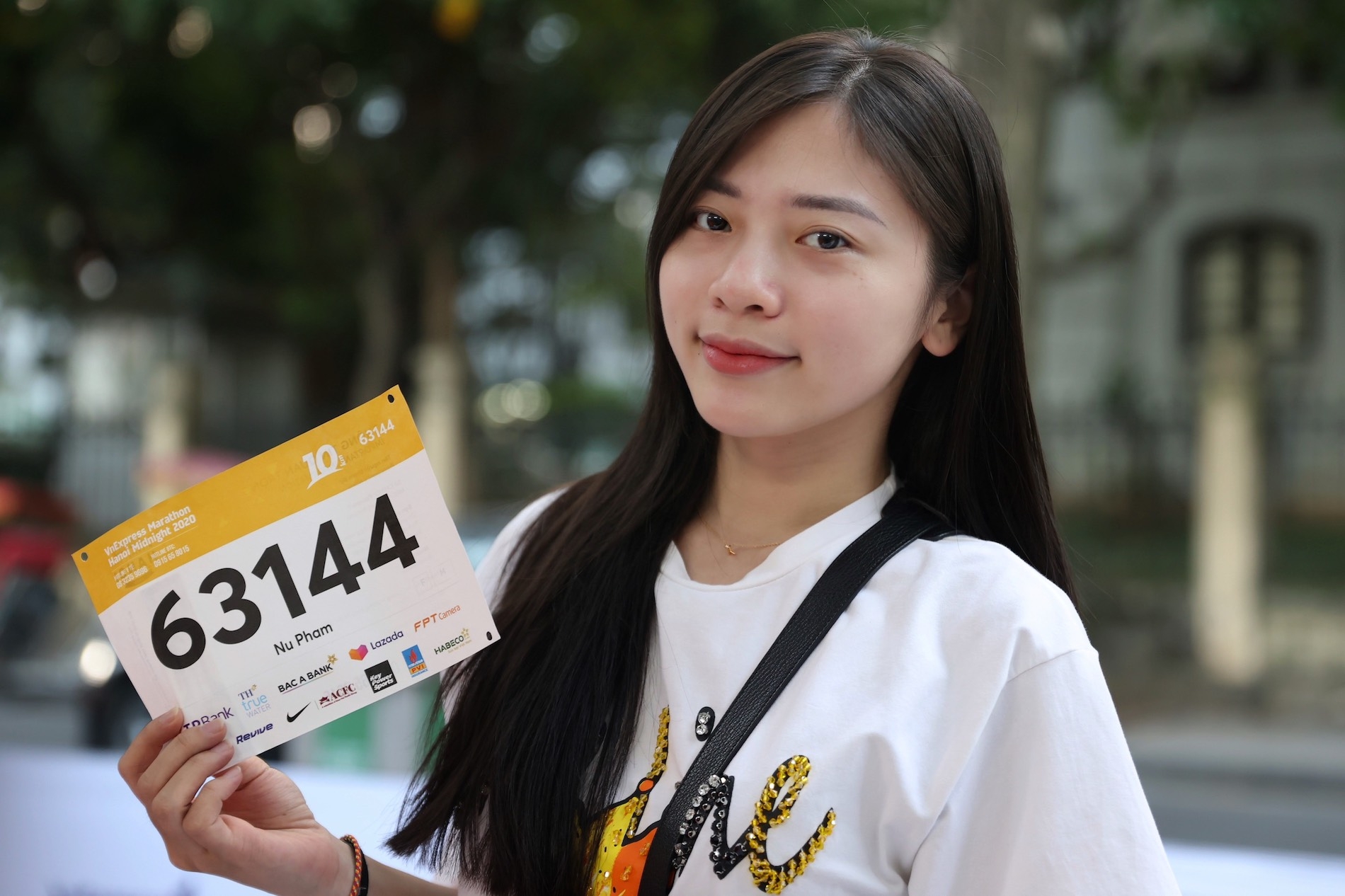 (Photo: VNE)
10 km is also the distance that Nu Pham chooses.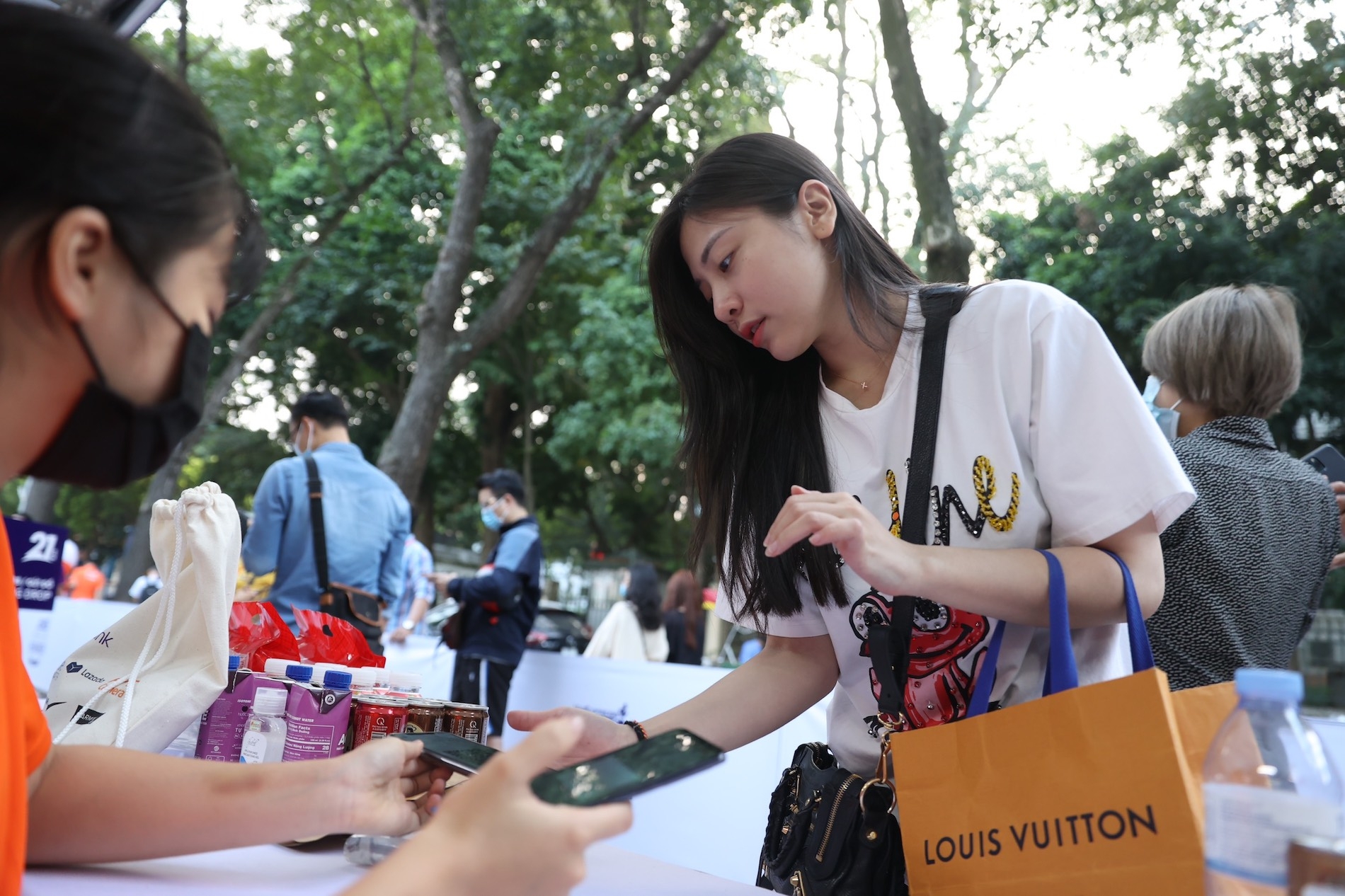 (Photo: VNE)
She was one of the last runners to register on November 27. Tomorrow, the organizers will continue distributing Bib from 7:00 am to 3:00 pm.
(Photo: VNE)
Runner Tran Le completed the registration and race-kit collection early.
The rest of the time she visited the booths, took pictures with her friends to capture the memorable moments.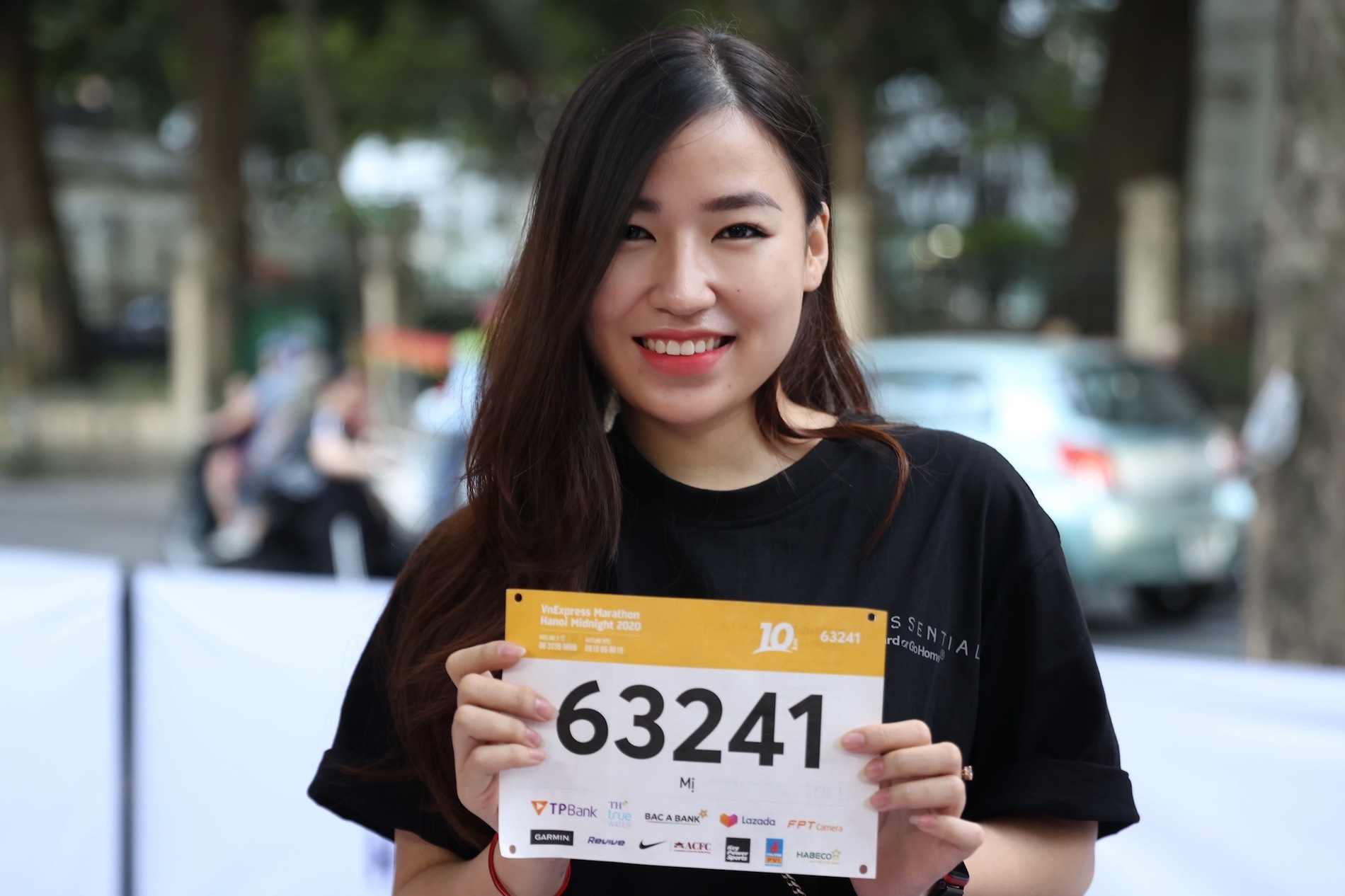 (Photo: VNE)
Another runner has also completed the registration.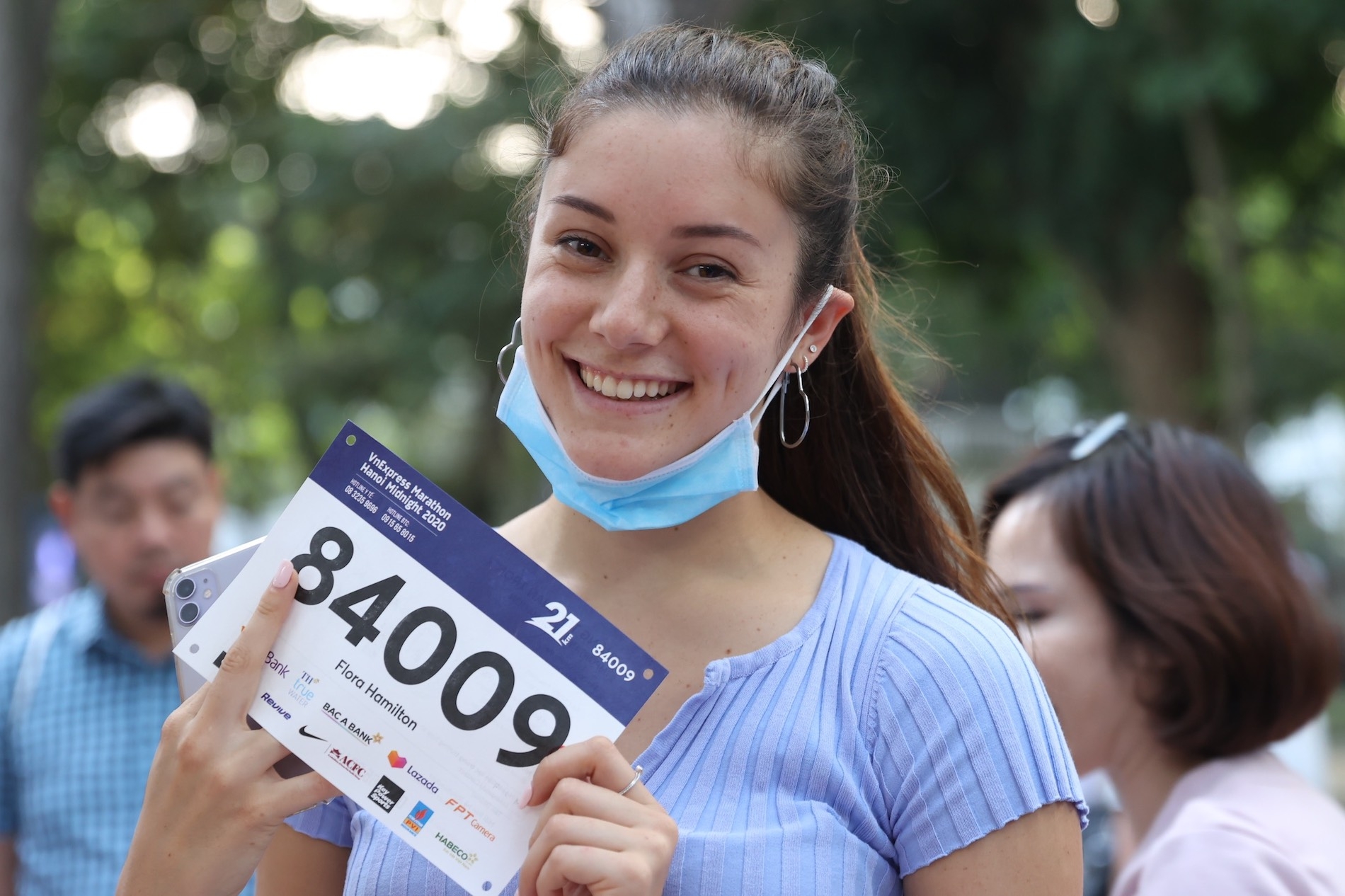 (Photo: VNE)
Flora Mamilton, 18 years old, is from England. "This is my first time running at night. I'm surprised at the development of the running movement in Vietnam", she said. "In the UK, people run and play sports a lot. Running tournaments in Vietnam are getting more and more popular, so I really want to take part in".