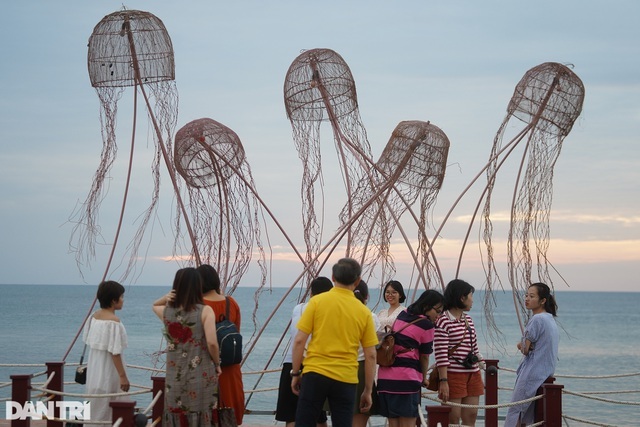 Tourists in Phu Quoc Island
Nguyen Minh Man, a representative from TST Travel, said that beach tours and trips to experience the winter in northern mountainous localities during Tet were best-sellers. Nha Trang, Danang, Phu Quoc and Con Dao have attracted the most bookings.
According to Minh, airlines have launched many promotional programmes, which have also helped to spur demand.
Vietravel reported that destinations near HCM City such as Vung Tau and Long Hai have seen a surge of around 5,000 visitors in January. Meanwhile, around 2,000 people have booked tours there in February.
Vietravel's visitors to Nha Trang and Danang have also lured many people. Roughly 5,000 people have booked tours to Nha Trang in February and the figure to Danang is 5,5000. Phu Quoc Island is expected to welcome 4,000 people between January and February this year.
Hoang Phuong Thao from Salinda Resort in Phu Quoc said that in January, the resort's room occupancy has been around 30%. However, all of the rooms have been booked for Tet following airline discount campaigns with return airfares of more than VND1 million (USD43.47) from many localities to Phu Quoc.
Duong Quang Truong from the Seaworld diving team in Phu Quoc said that the team served 2,500 people in the first half of this year, down 75% on-year, due to Covid-19.
"We have continued facilitating the service with more coral reefs for tourists to see and have halved the fees to film and take photos at Phu Quoc Coral Park," Truong said.
dtinews