(Video: LongXmusic)
The EDM song, released on August 24, is said to bring cheerful, vibrant color to listeners. Unlike other Covid-themed songs, it starts with a street cry "Bánh mì nóng đây" (Baked bread here) on the upbeat music background.
The catchy street cry is repeated throughout the song, bringing a sense of familiarity to listeners.
The music video features documentary videos recording the scene of an old man crying as he is given bread on the sidewalk, Vietnamese artists performing music at field hospitals.
Songwriter Long X reminisces about his childhood with loaves of bread filled with memories. As a small boy, he often wandered the streets with friends and stopped by stalls selling bread and sweet soup.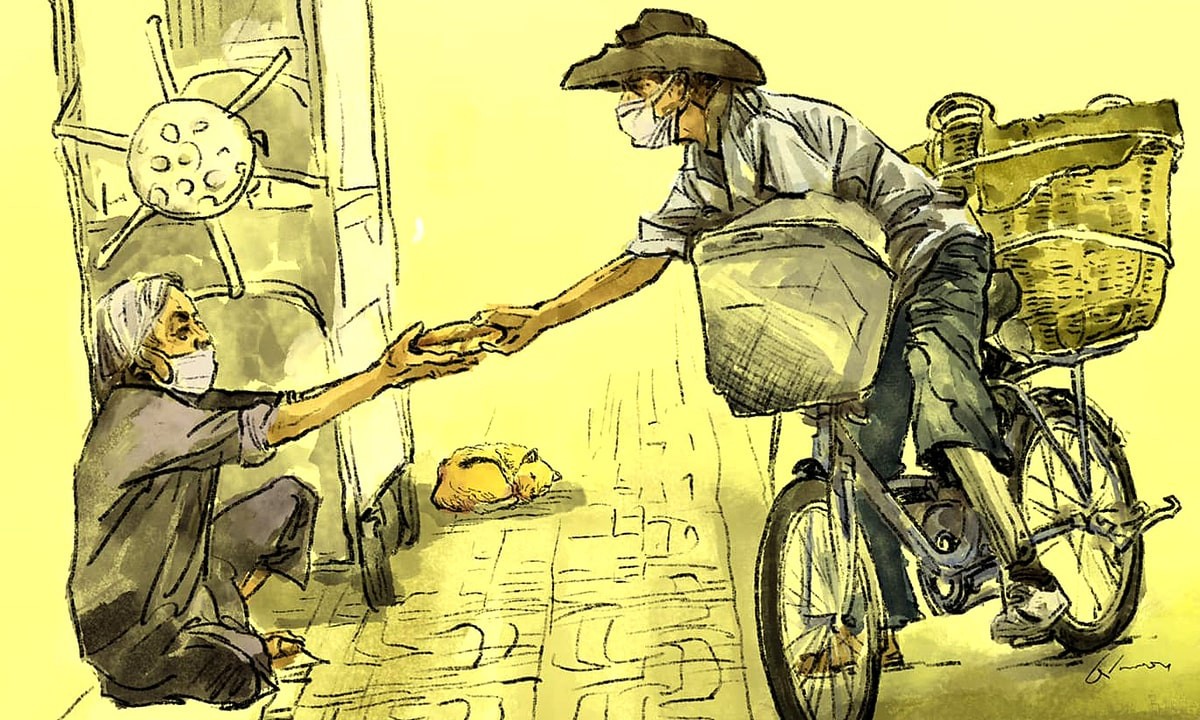 Photo: VNE
During the Covid-19 time, bread is no longer just a staple but also an icon of compassionate hearts. Following charitable rides that travel through the alleys of Saigon, each loaf of zero-dong bread is given to needy people who struggle under the pandemic.
Long said he earlier came across an article about a volunteer group distributing free meals and bread to the needy in July, which inspired him to compose the song.
"I wrote the song as a present to the volunteers. Hopefully, it will be a glass of cool water to energize people in the coronavirus fight," Long added. "I also want to thank those sacrificing day and night in the frontline battle."
There have been many songs about Covid-19 pandemic since the novel virus hit Vietnam early last year. Last April, the song "Ghen Co Vy" had made international headlines.
New York-based Indie Folk and Americana Band The Good Morning Nags covers the song "Ghen Co Vy"
The hand-washing dance to the song also went viral as a Youtube and Tiktok challenge. American music magazine Billboard has listed "Ghen Co Vy" – among 10 songs that help ease global panic. The choreography depicts the 6 hand-washing steps in accordance with the World Health Organization's guideline, thereby helping to spread the message of protecting oneself against the coronavirus.