According to director of Hoa Lo Prison Management Board, Nguyen Thi Bich Thuy, the site has been closed since Monday afternoon right after being informed about the visitors.
Director of the Hanoi Department of Culture and Sports, Tran Thi Van Anh told a Monday meeting with Hanoi chairman Nguyen Duc Chung that the two British tourists came to the site with a guide from 9 am to 10.24 am on March 3.
"Eight foreign tourists who were found to have Covid-19 after arriving in Hanoi on March 2 have stayed and visited several sites in the city," the official said.
"We have immediately closed Hoa Lo Prison for disinfection," Thuy said. "Security cameras showed that the ticket sellers here did not have close contact with the tourists."
To ensure safety for visitors, Hanoi authorities have also closed the Temple of Literature and Ngoc Son Temple for disinfection.
Le Xuan Kieu, Director of the Temple of Literature's Cultural and Scientific Centre, said that they have temporarily closed the site to carry out disinfection work and train staff about virus prevention.
On March 9, the iconic Metropole Hotel in Hanoi was also suspended after two British people who stayed there from March 2-5 have been tested positive for Covid-19.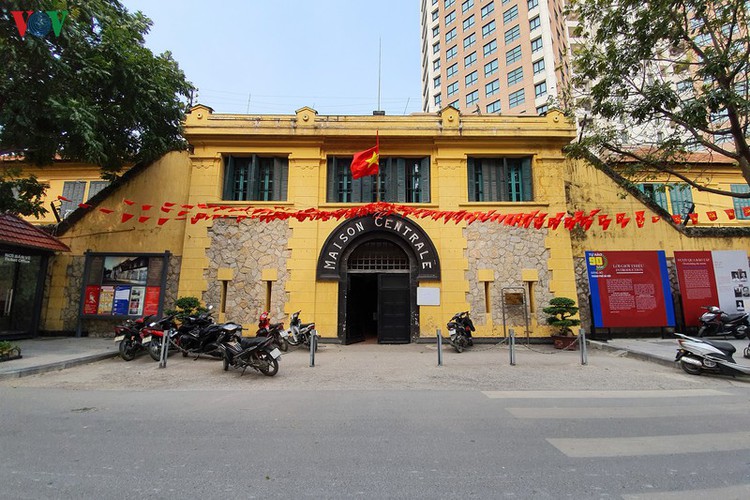 The move comes after two British tourists who tested positive for the COVID-19 had visited Hoa Lo prison. The historical relic site was temporarily closed on the afternoon of March 9 in order to be disinfected.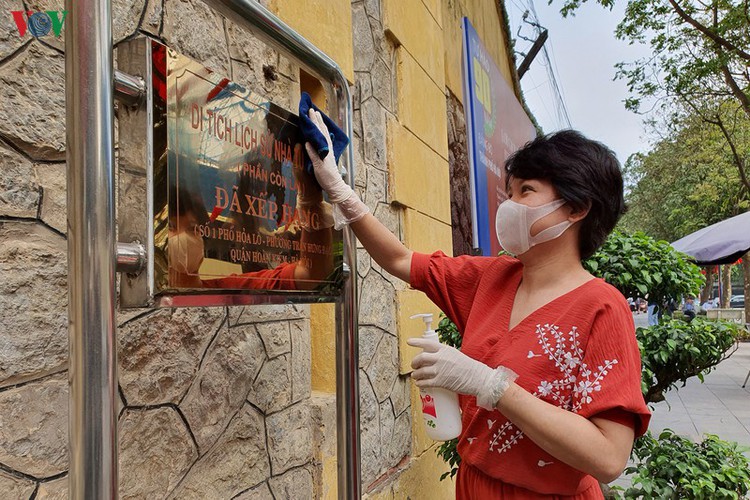 The management board of Hoa Lo prison work hard to disinfect the entire relic site on the morning of March 10.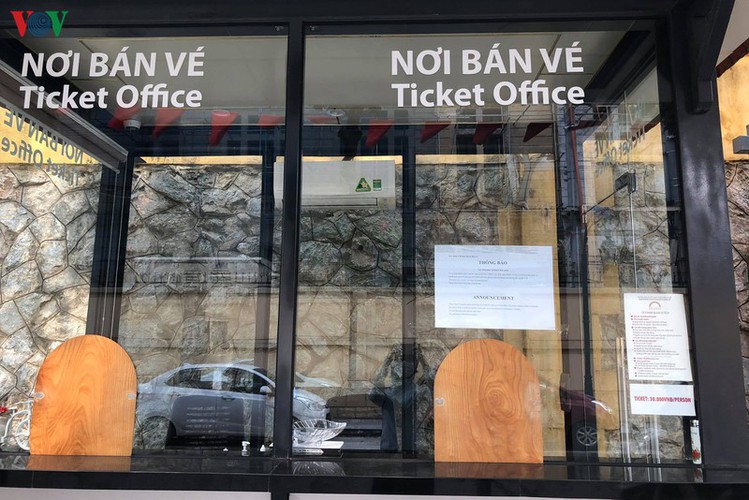 Staff coming to direct contact with the two British tourists who tested positive for the COVID-19 have put themselves in isolation at home.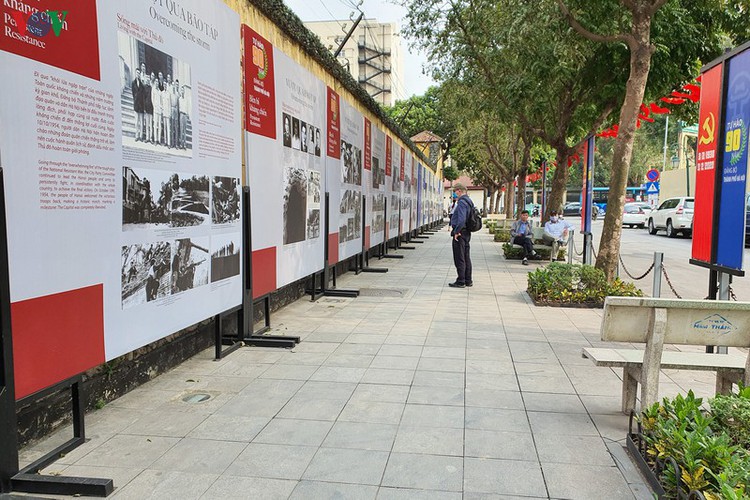 The scene in front of Hoa Lo prison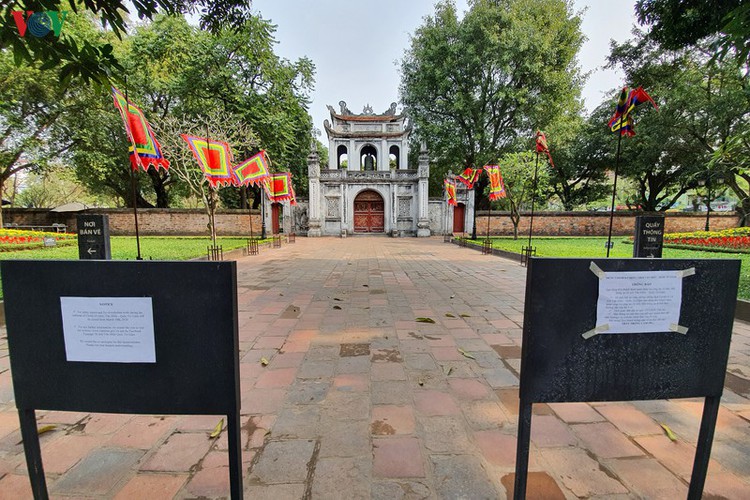 The Temple of Literature remains quiet with no tourist present.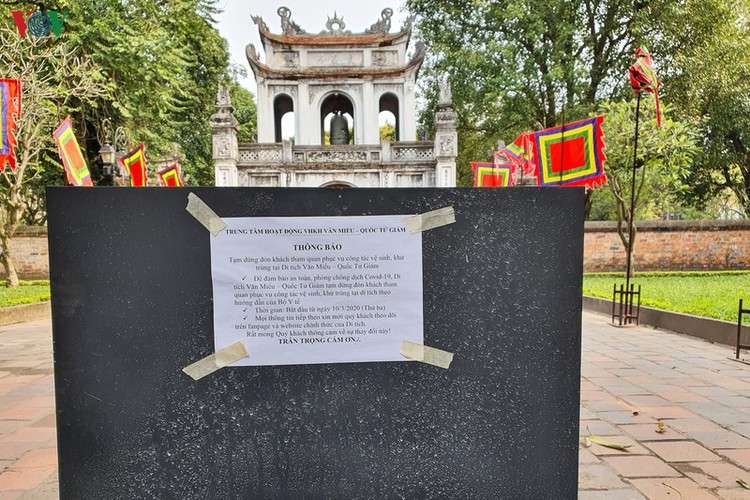 The Temple of Literature is scheduled to close from March 10 in a bid to avoid the potential spread of the COVID-19.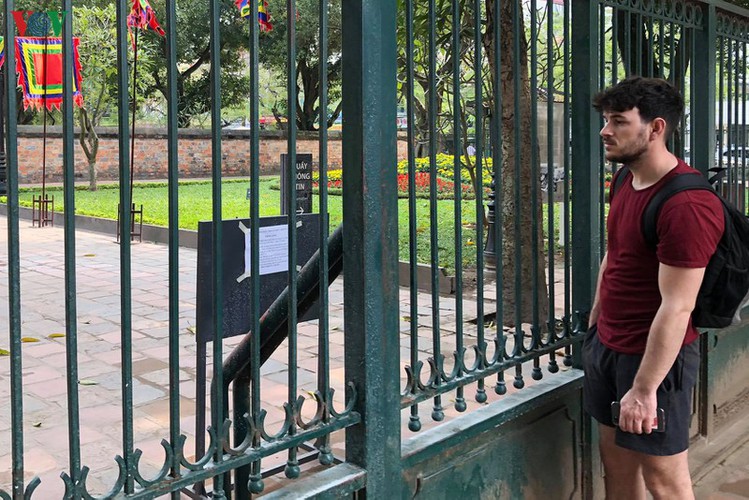 The notice placed on the front gate of the popular tourist site takes many visitors by surprise.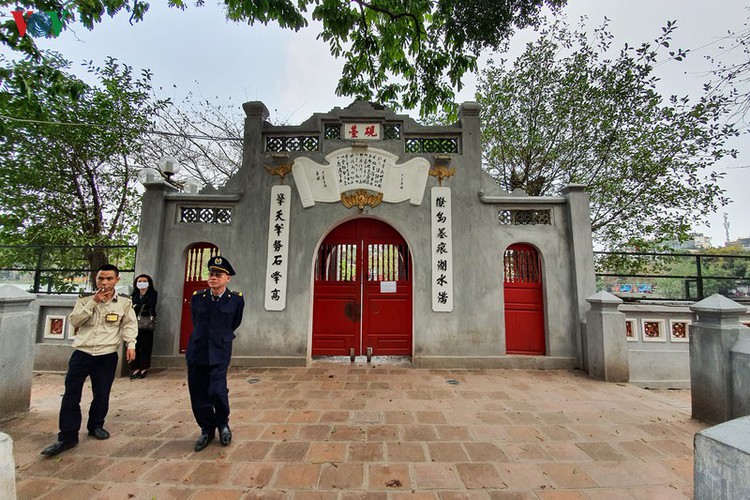 Situated in the heart of the capital, Ngoc Son Temple typically receives thousands of visitors each day.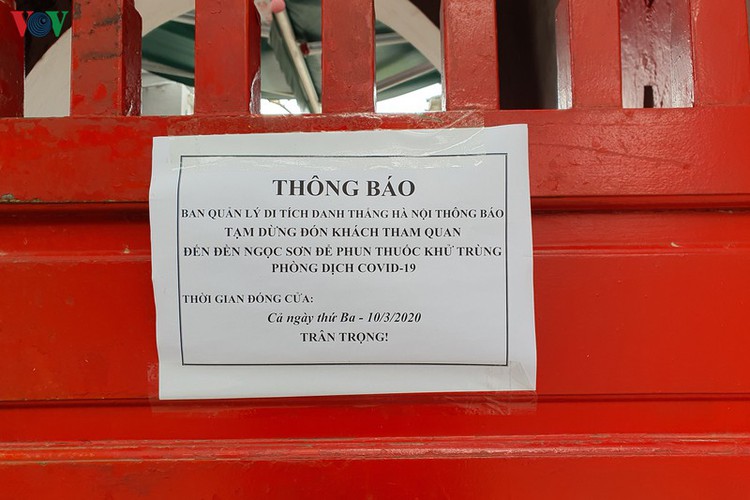 However, as of March 10 the temple is temporarily closed.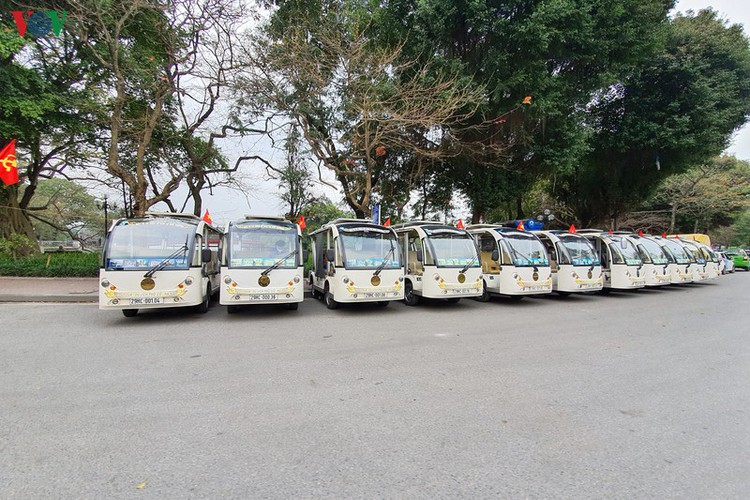 Electric cars that operate around Ho Guom, also known as Sword lake, contain no passenger amid a lull in the nation's tourism industry.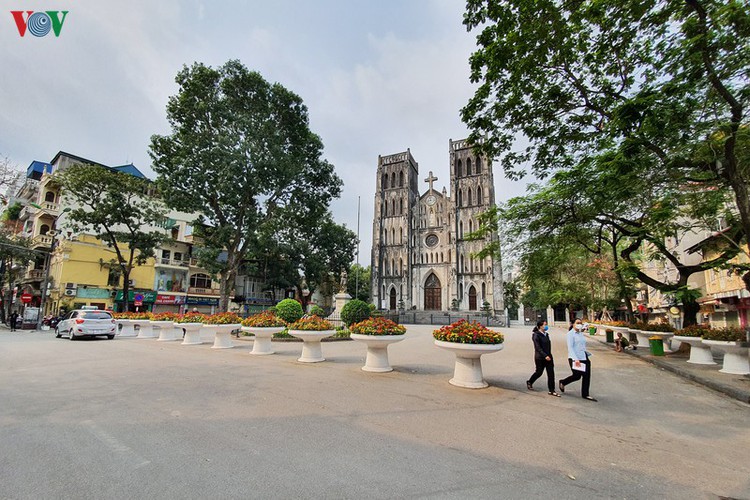 The area in front of St. Joseph's Cathedral is practically deserted on March 10.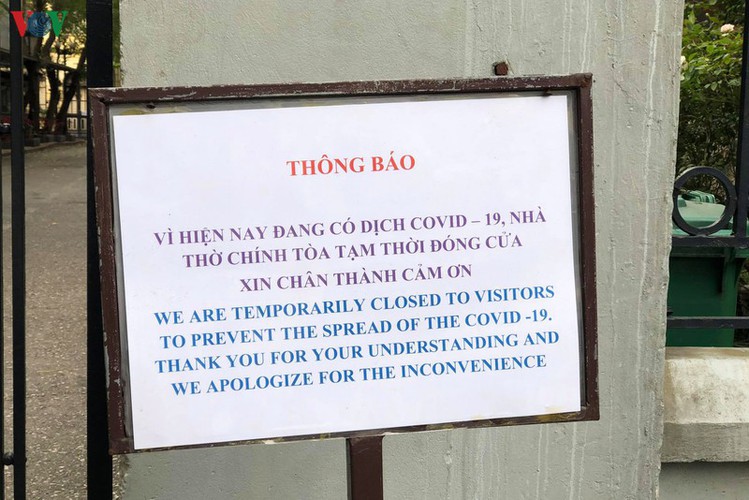 The cathedral is shutting down from March 10.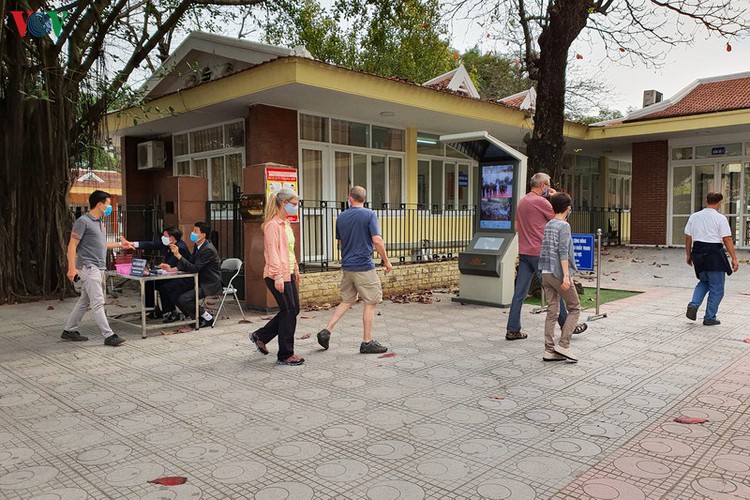 The few tourists visiting the Ho Chi Minh Mausoleum are requested to wear face masks.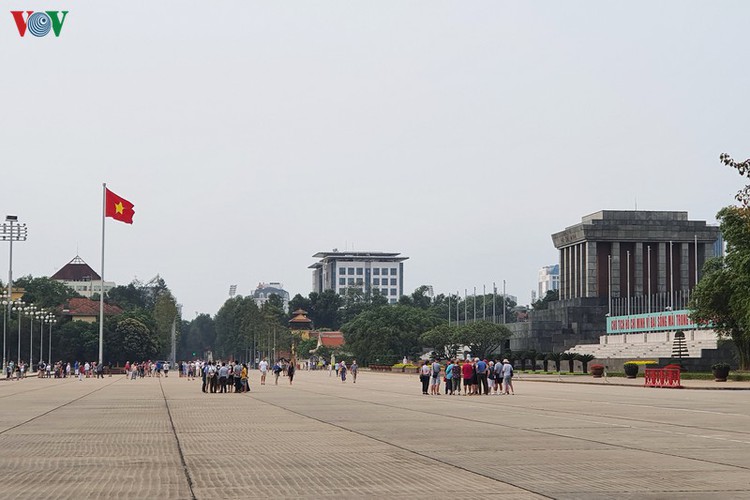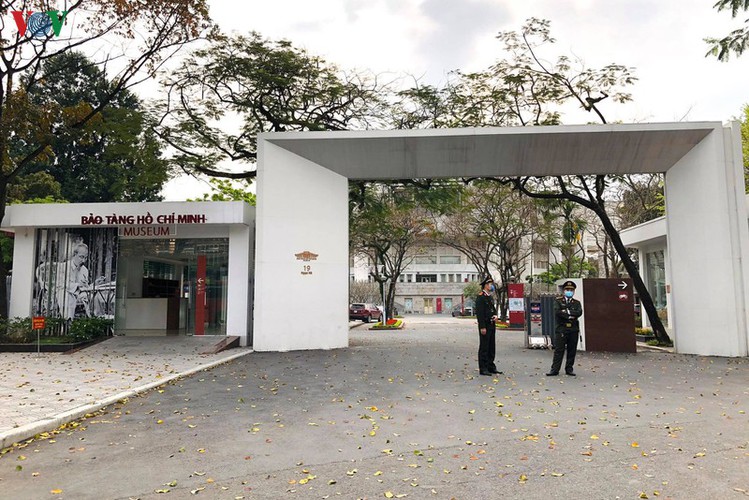 The Ho Chi Minh Museum remains quiet.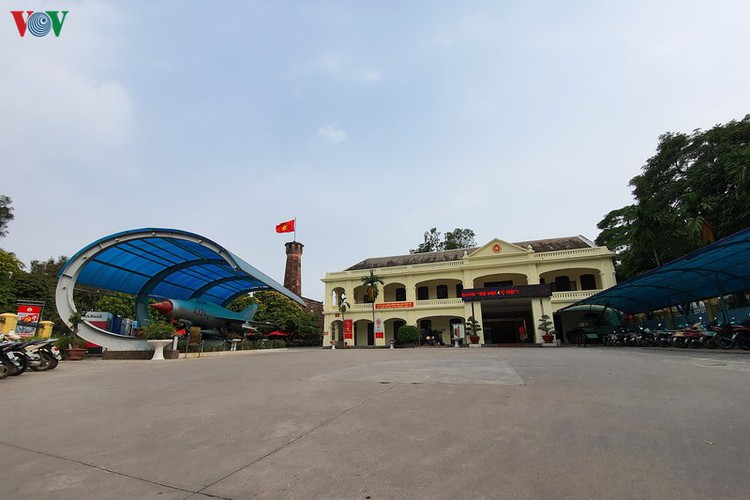 The Vietnam Military History Museum is still open to visitors.
VOV/Dtinews