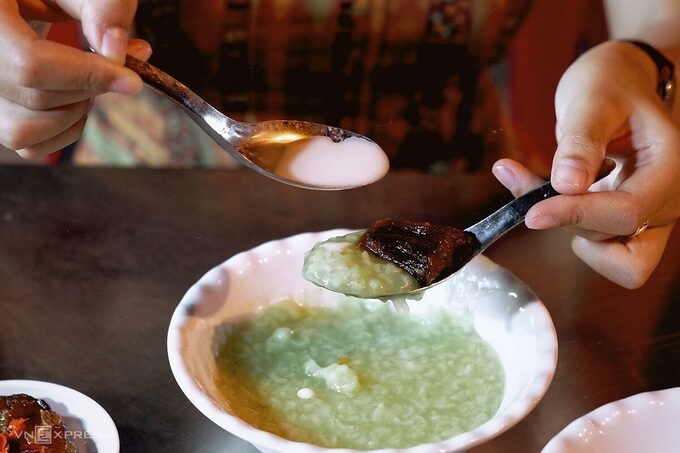 Pineapple porridge (Photo: VNE)
It's over 11 pm. Long Xuyen market in An Giang province is vibrant, with carts selling "porridge buffet" scattered around, still frequented with groups of patrons. Here, pineapple porridge is among the best-selling street-side dishes. This rustic delicacy of An Giang is also the staple in many neighboring provinces, including Can Tho, Tien Giang, Dong Thap, etc.
Given the ubiquity of fish porridge, rib porridge, chopped pork porridge, etc, pineapple and bean porridge make quite a rare and worth-trying choice.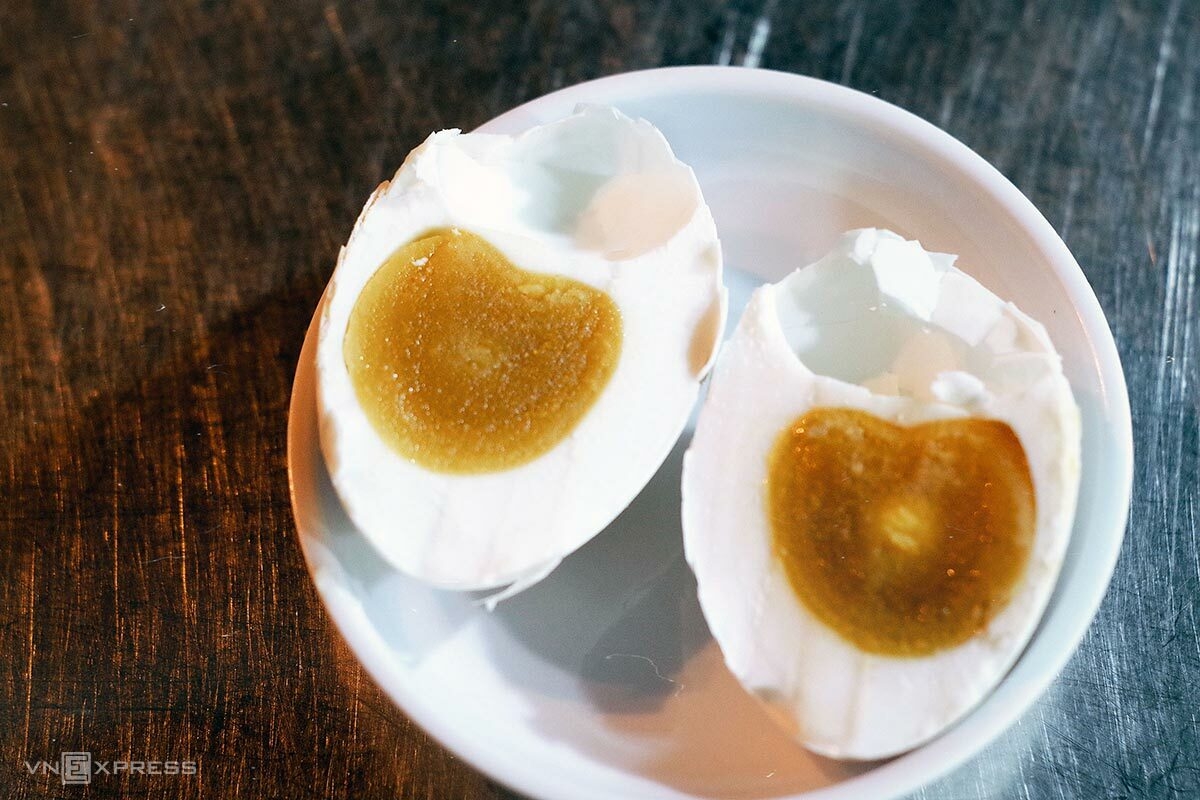 Braised egg is one of the side dishes (Photo: VNE)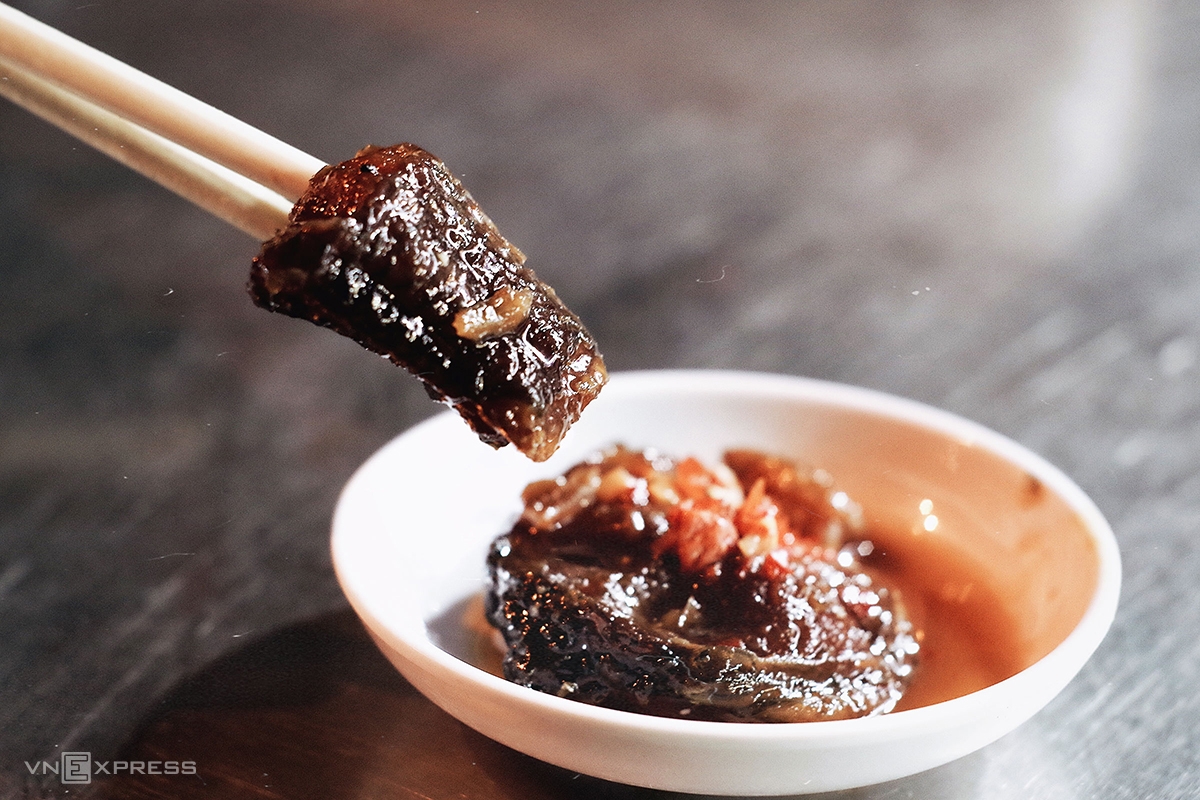 Braised fish (Photo: VNE)
With the porridge buffet, each diner will be served with a bowl of white porridge or pineapple porridge to their likings. Diner then will choose the side dishes themselves at the "buffet table" where some dozen of options are available. The list ranges from pork stew, stir-fried shrimps braised fish, braised anchovies, dried fish, to braised eggs, etc. It's up to the eaters to take one, two, three side dishes or none at all.
The rice porridge once cooked through is added with pineapple juice, which adds a lot to the flavors and fragrance. The special thing is, spice such as salt, fish sauce, pepper, or herbs are not used in pineapple porridge. Instead, coconut milk is added on top right before eating.
The pineapple porridge buffet has long been the symbolic food in the Western regions of the S-shaped country. It's favored by both Vietnamese people and foreigners. If Western provinces are your next destinations, don't miss out on the chance to savor the mouth-watering delicacy.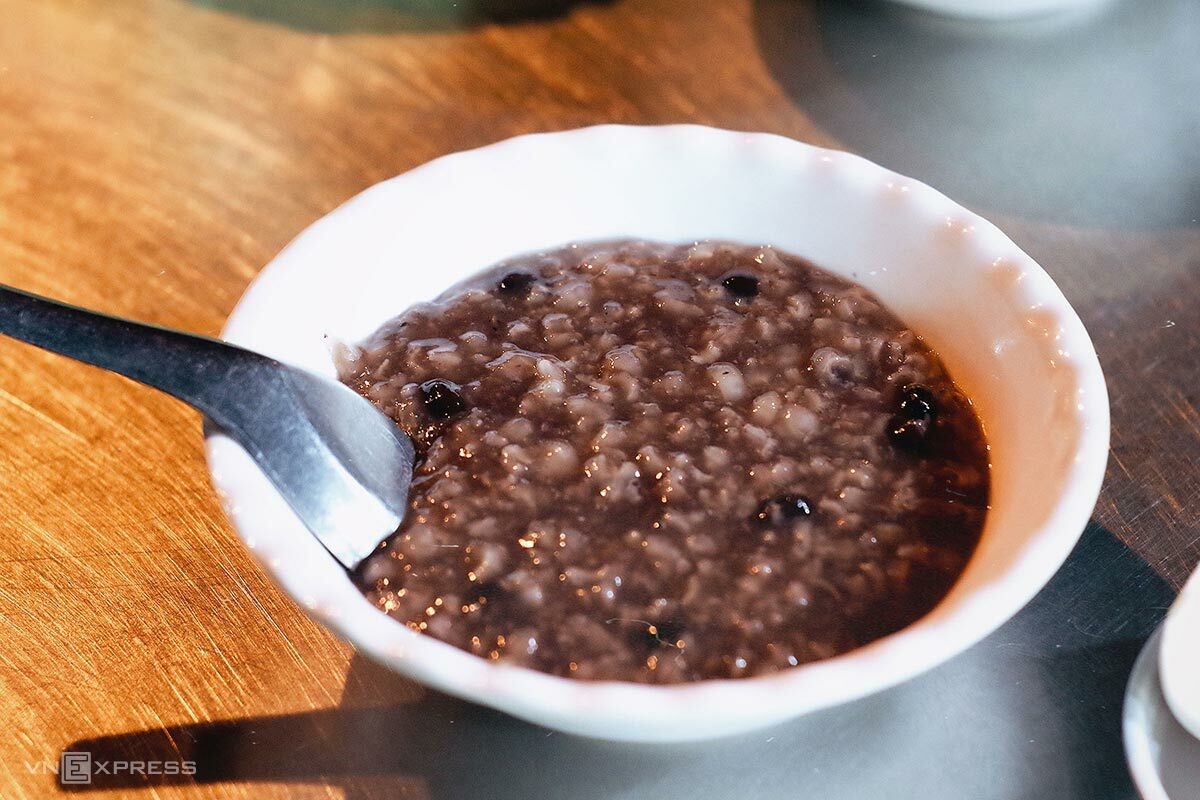 Bean porridge (Photo: VNE)