Nam Huong communal house is located in Hang Trong ward, Hoan Kiem district, Hanoi. It features two entrances, one is facing faces Le Thai To street by Hoan Kiem lake, the other is facingopens onto Hang Trong street. For a long time, Nam Huong communal house has been a tourist attraction for many visitors locally and internationally.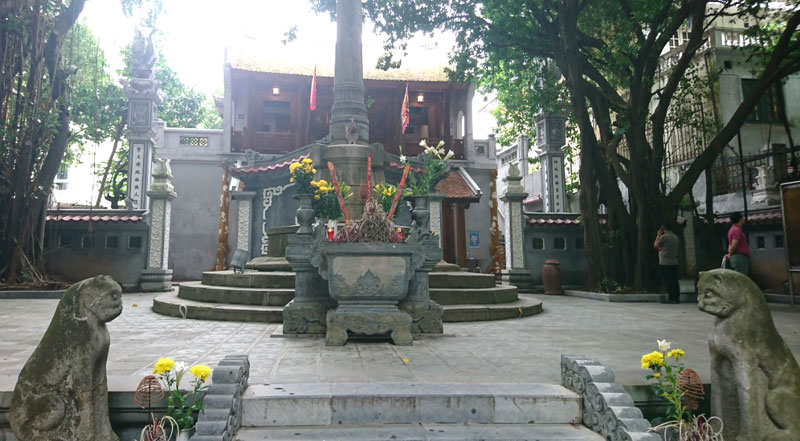 Nam Huong communal house is one among oldest temples in town.
Being built at the end of the Le dynasty (1009–1225), the communal house is bearing strong imprints of Hanoi history, culture and its people, worshippingworshiping three Gods of Long Do, Cao Son, Linh Lang; A Duy princess (of Ly dynasty) and prince Duong Tu (of Nguyen Dynasty)
According to researcher Vu The Khoi, King Le temple used to exist near the present-day Nam Huong communal house position. In front of Dinh gate, on the side of Hoan Kiem lake, there is still a monument of King Le Thai To, with the face overlooking to the lake.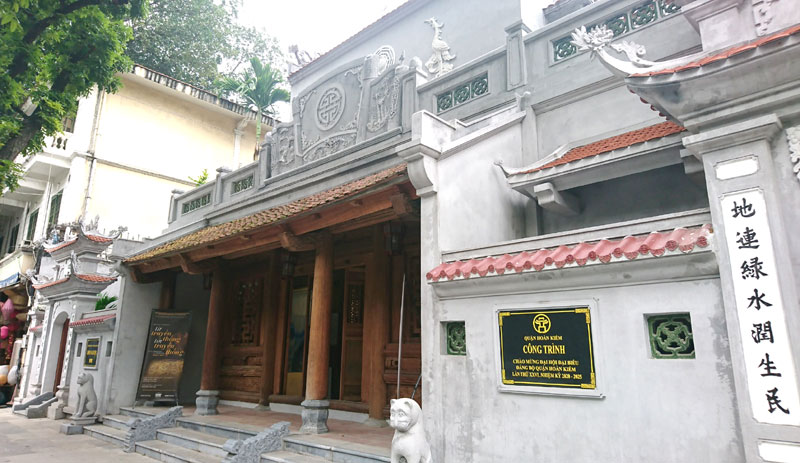 The newly restred Nam Huong communal house.
As Ms. Trinh Ngoc Tram, Secretary of the Party Committee of Hang Trong ward said, since 1995, Nam Huong communal house was listed as one among Ho Guom monuments cluster and recognized as a national historical monument by local authority.
In 2006, People's Committee of Hoan Kiem district was assigned as the investor of Nam Huong communal house restoration project. Some restoration n works were undertakening, including removing illegal households which livedwellers inside the communal house, paving the stone in the front yard, repairing the stair, roof and an ancient screen following ancient royal architect.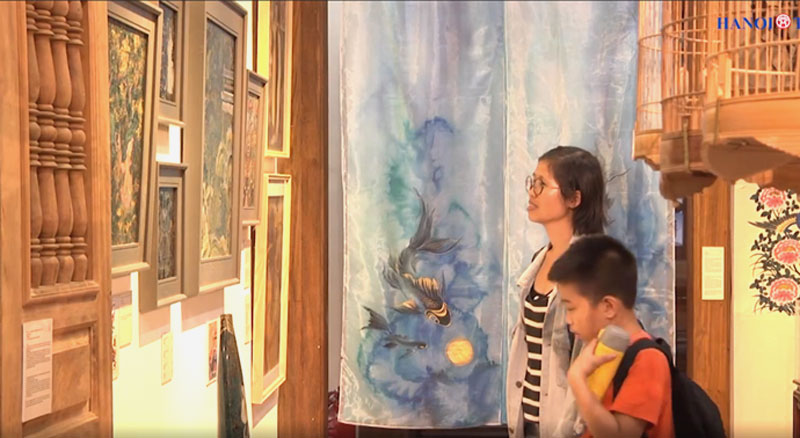 A favourite cultural rendezvous to locals and tourists.
Through many reconstructions, today, the communal house has the features of the Nguyen Dynasty architecture. It also preserves 19 ordinationedicts of the kings' dynasties to deify the mentioned Gods, prince and princess; the earliest ordination edict was dated from the reign of King Canh Hung King (1747), the latest dated from the reign of King Bao Dai King (1944); as well as many other worshiping antiques.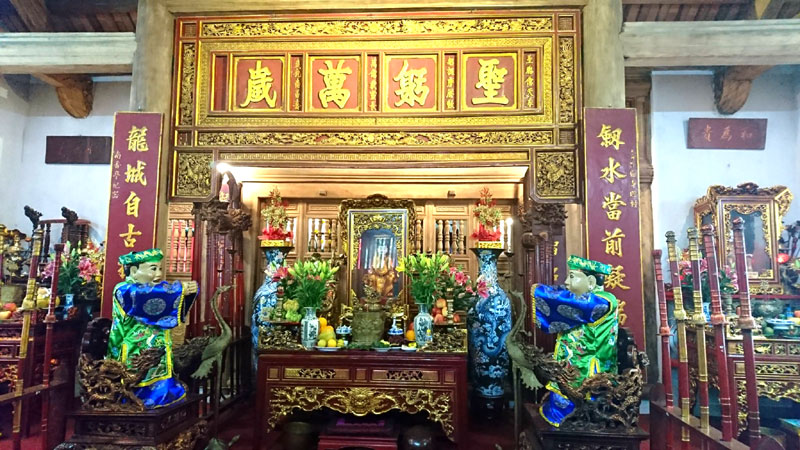 The main worshipping hall of Nam Huong communal house.
Before the Covid-19 pandemic, 80% of visitors to the communal house were foreigners. After being restored, a lot of local cultural activities were held at Nam Huong communal house, attracting the attention of locals and tourists, contributing to promoting the culture and history of the thousand-year-old capital to international friends. Hanoitimes
Thuy Duong/Bich Hoi