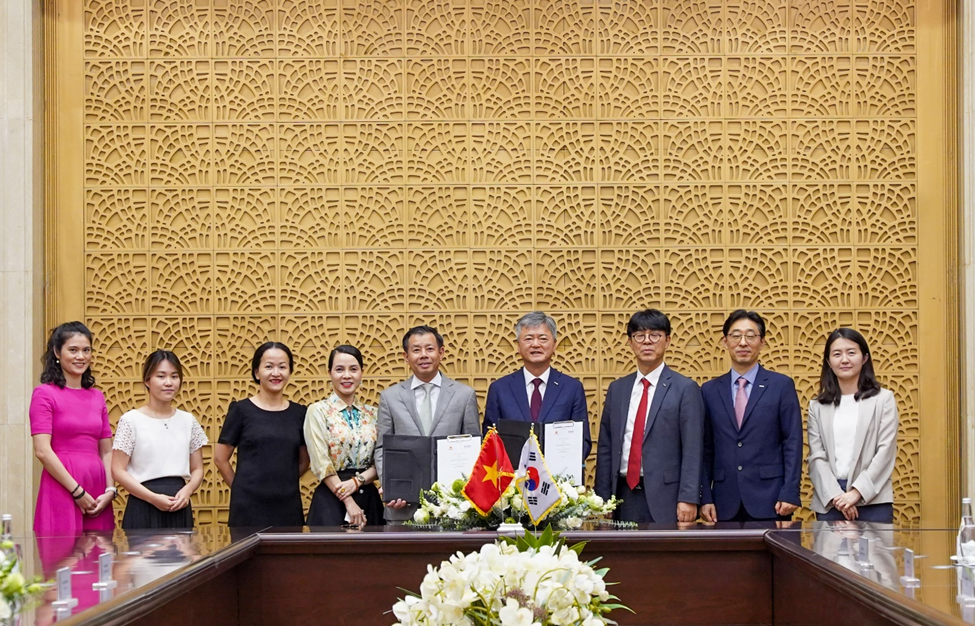 As per the Memorandum of Understanding, Vingroup and K-Sure will collaborate on Vingroup's projects with Korean partners, trade insurance programs aimed at expanding into new markets, and exploring potential joint venture opportunities.
K-Sure will provide guarantee programs and support to Korean suppliers, construction, and engineering firms. This support aims to facilitate the smooth provision of products and services to Vingroup and its subsidiaries, including electric vehicle components, energy storage systems (such as batteries and other parts), construction equipment, construction management services, and the supply of components and parts.
In addition, K-Sure's guarantee enables Korean investors to invest or form joint ventures with Vingroup or its subsidiaries, thereby creating potential long-term business opportunities.
is a leading provider of trade insurance in Korea. We are dedicated to promoting and supporting international trade by providing comprehensive insurance coverage for exporters and importers. With our extensive experience and expertise in the field, we strive to safeguard the interests of our clients and help them navigate the complexities of the global market. Our commitment to excellence and customer satisfaction sets us apart and makes us a trusted partner for businesses in Korea and beyond.