The City Edition vehicles will continue be delivered to customers at VinFast's stores or through a home-delivery service in the following days.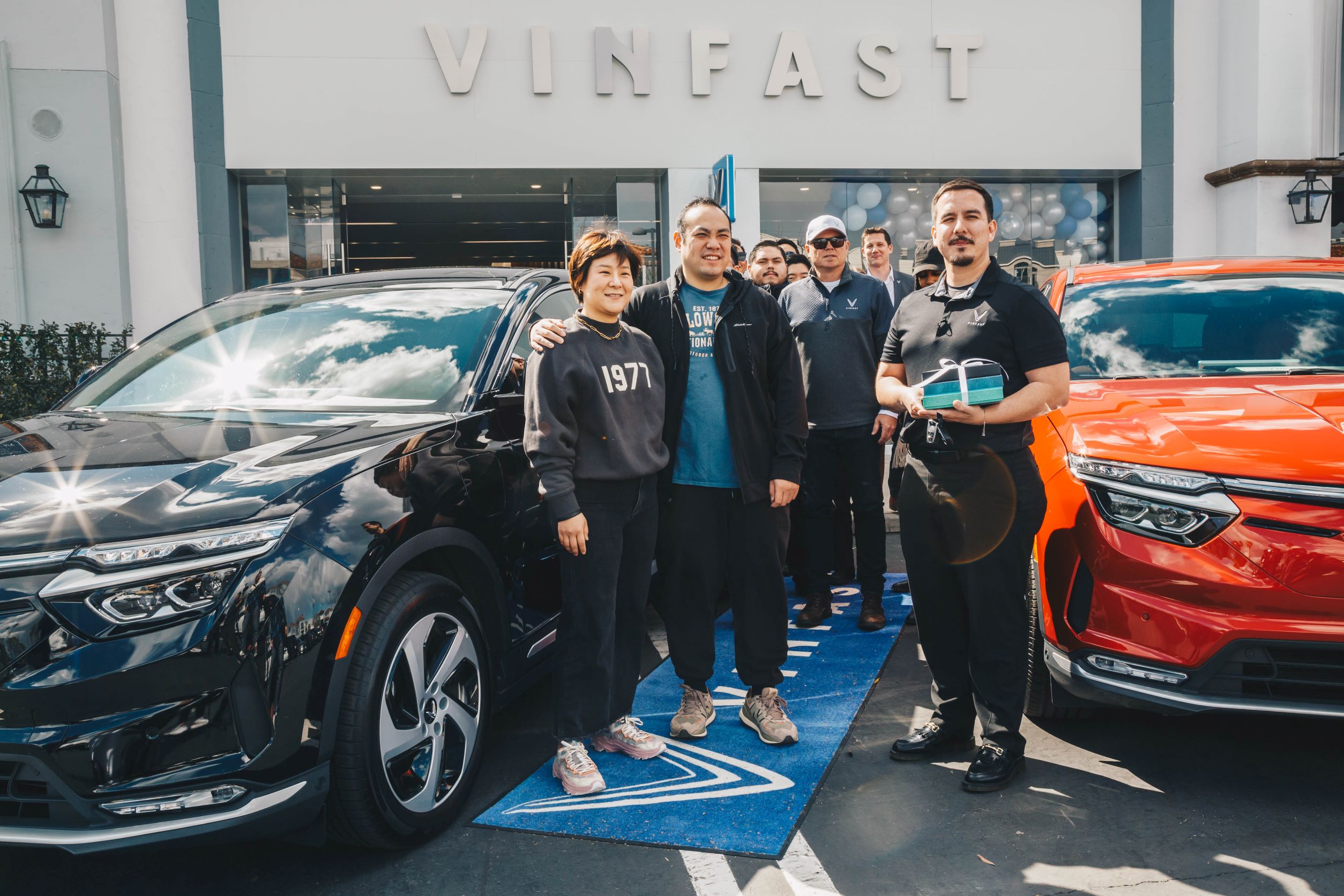 The VF 8 City Edition includes 999 vehicles that were imported to the U.S. last December. As a limited edition, the VF 8 City Edition comes with a special financing offer for customers. The VF 8 City Edition Eco and Plus models have an EPA estimated range of 207 miles and 191 miles respectively. The VF 8 City Edition is equipped with a wide range of advanced technologies including ADAS and Smart Services. VinFast firmware over-the-air (FOTA) may provide all VinFast vehicles with regular updates designed to enhance vehicle functionality and performance.
With a customer-centric philosophy, VinFast also offers outstanding after-sales policies including a 10-year warranty for vehicles and batteries, mobile services, 24/7 roadside assistance, and many more to provide customers with piece of mind throughout their electric vehicle ownership experience.
The handover event took place throughout the day at VinFast stores across California. Mr. Gareth Dunsmore, VinFast Deputy CEO, Global Sales & Marketing said: "The event drew tremendous attention from our U.S. consumers. It's extremely gratifying in fulfilling our delivery promise and to witness the excitement our customers have for the VinFast brand. This is a great moment for all of us and more motivation to continuously strive to exceed the expectations of our valued customers."
VinFast continues to organize large-scale test drive programs across California to provide customers with a hands-on experience to interact with VinFast's products and services.
About VinFast
VinFast – a member of Vingroup – envisioned to drive the movement of global smart electric vehicle revolution. Established in 2017, VinFast owns a state-of-the-art automotive manufacturing complex with globally leading scalability that boasts up to 90% automation in Hai Phong, Vietnam.
Strongly committed to the mission for a sustainable future for everyone, VinFast constantly innovates to bring high-quality products, advanced smart services, seamless customer experiences, and pricing strategy to inspire global customers to jointly create a future of smart mobility and a sustainable planet.
VinFast Safe Harbor Disclosure
This news release may include forward-looking statements within the meaning of Section 27A of the Securities Act of 1933 and Section 21E of the Securities Exchange Act of 1934. Such forward-looking statements are subject to certain risks, uncertainties, and assumptions and include VinFast's expectations.
Forward-looking statements typically can be identified by the use of words such as "will," "expect," "believe," and similar terms. While these forward-looking statements represent VinFast's current judgment on what the future holds, they are subject to risks and uncertainties that could cause actual results to differ materially. Factors that could cause actual results to differ materially from those contemplated above include, but are not limited to, general economic conditions, hazards customary in the automotive industry, competition in certain markets, the volatility of battery prices, failure of customers to perform under contracts, changes in government regulation of markets and of environmental emissions, and our ability to achieve the expected benefits and timing of our electric vehicle projects.
VinFast undertakes no obligation to update or revise any forward-looking statements, whether as a result of new information, future events or otherwise. The foregoing review of factors that could cause VinFast's actual results to differ materially from those contemplated in the forward-looking statements included in this news release should be considered in connection with information regarding risks and uncertainties that may affect VinFast's future results.