Thai Hai eco-ethnic stilt village conservation zone is located in My Hao hamlet, Thinh Duc commune, Thai Nguyen. It is divided into several areas, including the conservation area, food court, resort area, entertainment area, and event area. This reserve is like a green oasis with a quiet space and the atmosphere of a traditional village, making it an ideal destination for those looking to relax.
Photo: vanhoadantoc.edu.vn
Thai Hai Village was established nearly 10 years ago by the village head, Nguyen Thi Thanh Hai. The original purpose was to preserve the traditional culture of the Tay people, not for tourism purposes. However, it has gradually become a popular tourist destination in Thai Nguyen.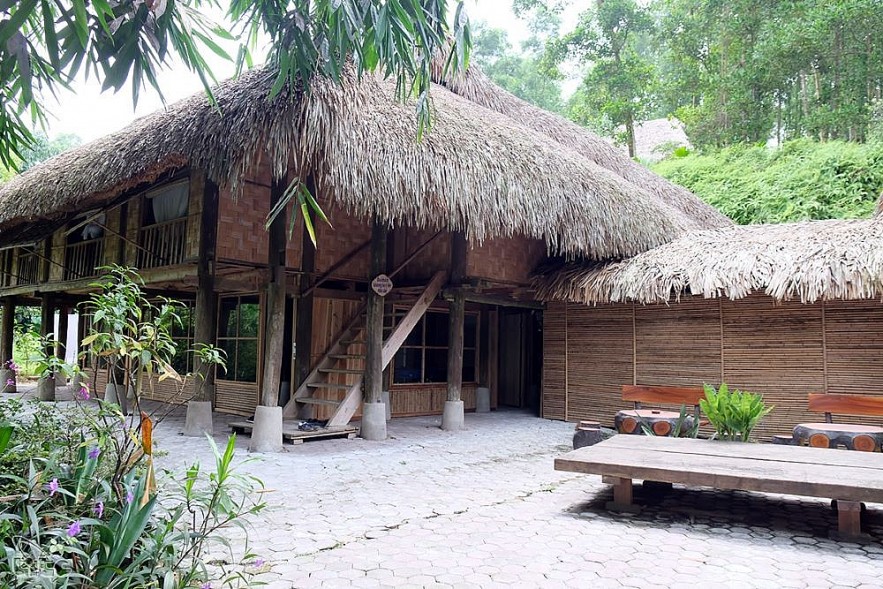 Photo: moitruongdulich.vn
More than 30 stilt houses were disassembled and transported from the Dinh Hoa area, Thai Nguyen, and restored to their original form for conservation.
The reserve is also home to 30 Tay and Nung ethnic families who maintain and preserve their national culture. Each house has its own theme and function, including a herbal medicine house, a wine house, a green tea house, and a Then theater.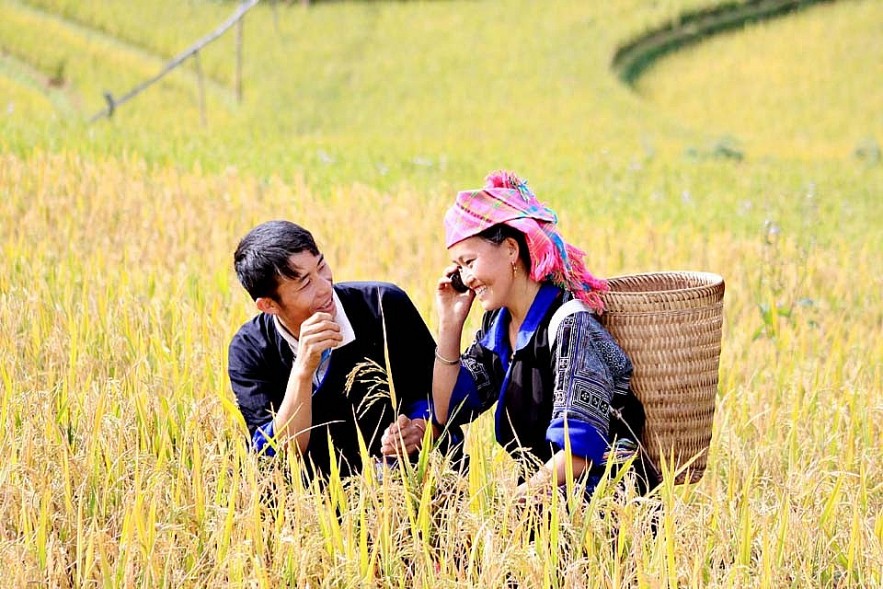 Photo: anhdep24.net
Visitors to Thai Hai Village can register to stay in a stilt house and participate in the daily activities of the Tay people. The cost of renting a house ranges from VND 1,000,000 (USD 42.19) to VND 4,000,000 (USD 168) per room per night.
On festive occasions, the village organizes folk games and activities such as sack jumping, monkey bridge, and stilt rides. Visitors can also enjoy the daily activities with locals, such as making cakes, cooking, and listening to the traditional music of the Tay people.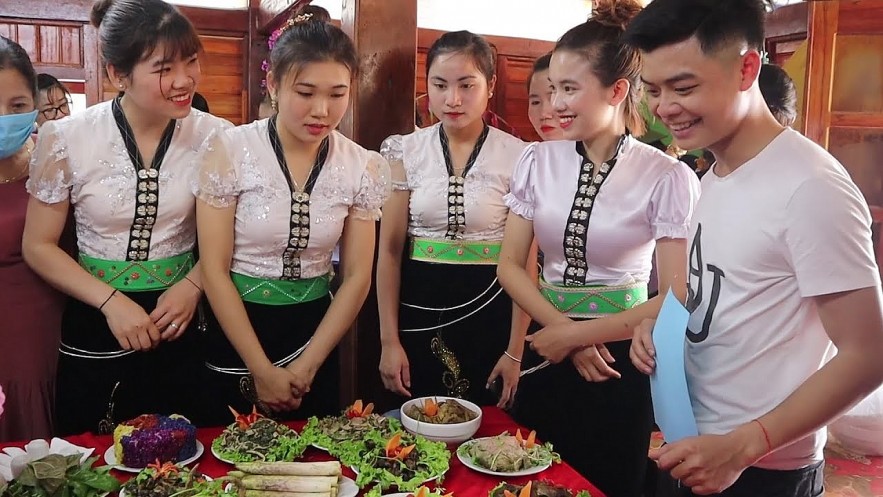 Photo: tudienphapluat.net
The cuisine is also a highlight of Thai Hai Village, with all cooking ingredients grown by the locals themselves. Visitors can enjoy typical dishes such as meat soup, grilled buffalo meat, whole roasted pork, and grilled chicken. They can also try more adventurous dishes like worms and palm weevils. Prices range from VND 130,000 (USD 5.49) to VND 380,000 (USD 16.03) per dish.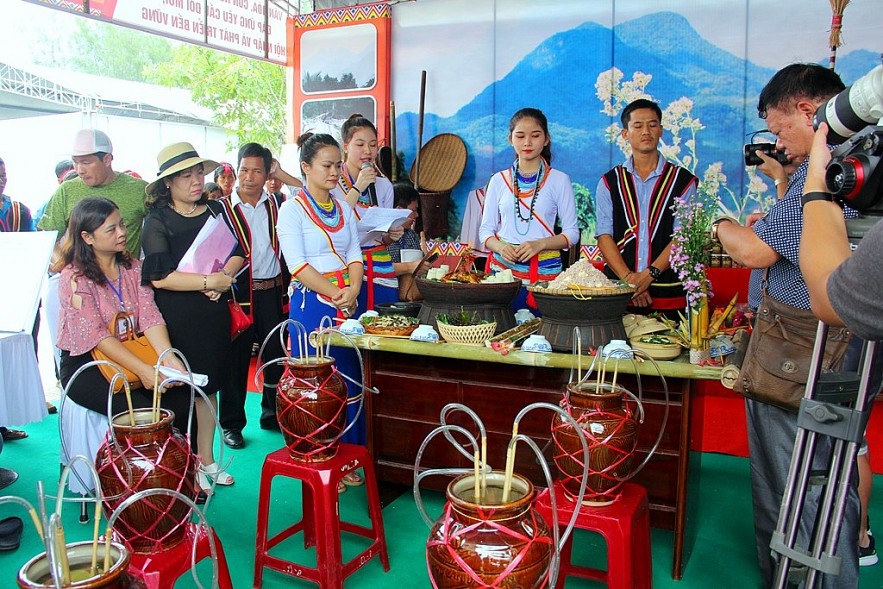 Photo: baoquangnam