According to the plan, Ho Guom – Song Am High-tech Agriculture Co., Ltd in Thanh Hoa successfully exported over one ton of seedless lychees to highly demanding markets on Monday. These markets have shown great interest in the high-quality lychees cultivated by the company.
The provincial Department of Agriculture and Rural Development has announced that these seedless lychees meet the strict farming requirements of VietGAP and GlobalGAP, ensuring that they adhere to the regulations set by importers.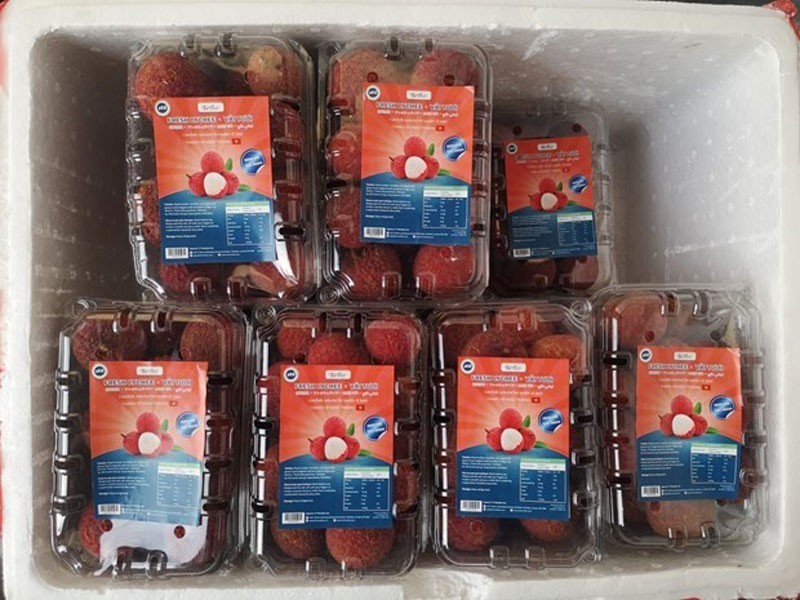 Vietnam's seedless lychees are now available in the UK. Photo: VNA
A Ho Guom – Song Am High-tech Agriculture Co., Ltd representative excitedly announced that they have successfully harvested their delicious lychees for the first time this year. The company expects to produce around 20 tonnes of these juicy fruits. Currently, the wholesale price for a kilo of seedless lychees is approximately 170,000 VND (7 USD).
The company is currently experiencing success with its seedless lychees, which are being well-received in major domestic markets such as Hanoi and Ho Chi Minh City. In addition, the company is preparing to ship its initial batch of seedless lychees to the Japanese and UK markets. This is an exciting opportunity that not only expands the company's reach but also opens doors for the export of other local agricultural products in the near future.
The first shipment of Vietnamese seedless lychees arrived in the UK on June 16, marking the fourth specialty fruit from Vietnam to be exported to this demanding market this year. This is a significant achievement for Vietnamese farmers and exporters, as it demonstrates their ability to meet the strict requirements of international markets. The UK is known for its high standards when it comes to imported fruits, making it a challenging market to enter. However, Vietnamese lychees have proven to be a hit with British consumers, thanks to their exceptional taste and quality. This success not only benefits Vietnamese farmers and exporters but also showcases the country's potential in the global fruit trade.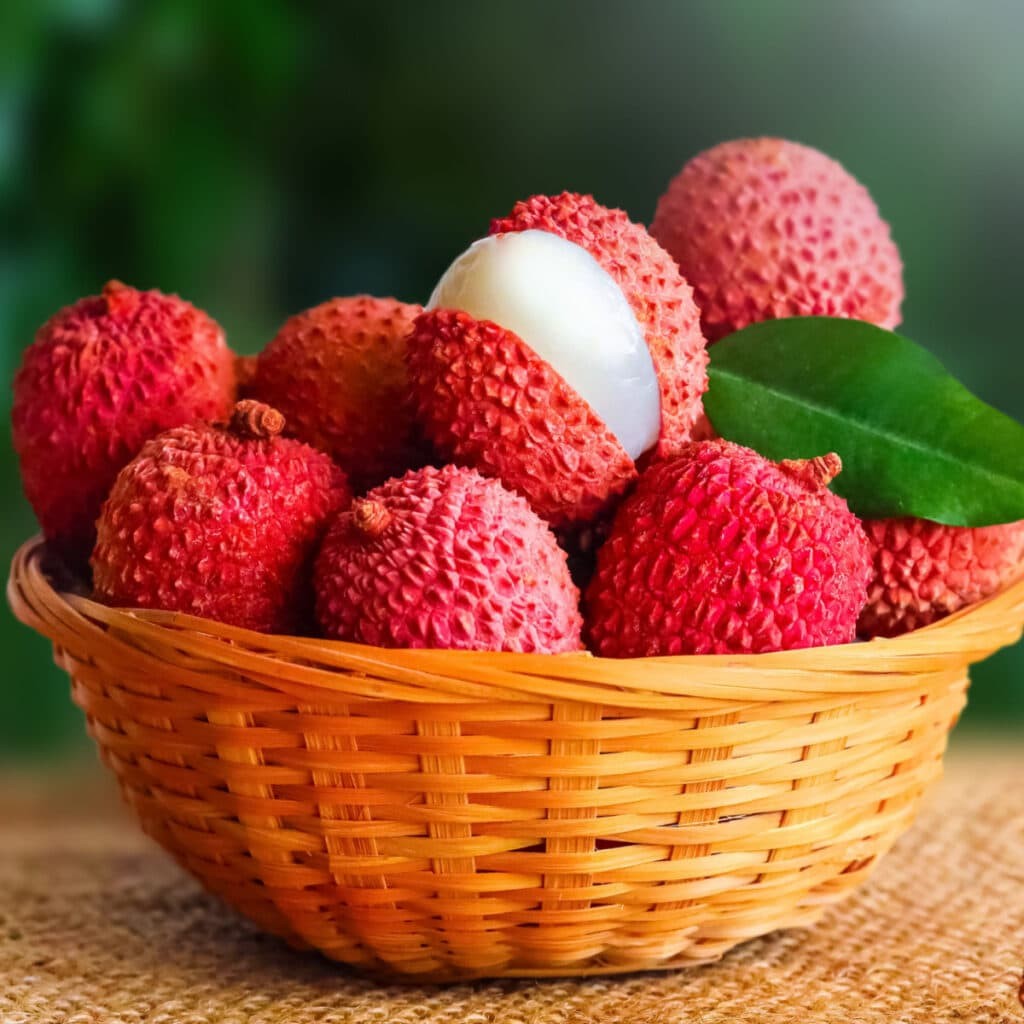 Photo: Insanely Good Recipes
The batch of seedless lychees imported by TT Meridian was grown in the Ngoc Lac district of Thanh Hoa province, located in north-central Vietnam. TT Meridian specializes in distributing Vietnamese lychees and agricultural products in the UK.
Thai Tran, the managing director of our company, announced that the retail price for our seedless lychee is between £16 and £18 per kilogram. This is £3 to £4 more expensive than the regular variety.
If the quality and price of the product are well-received by the UK market, the company plans to import approximately one tonne of lychees per week in June and July, which is the peak harvest season in Vietnam.
He proudly stated that the company's entire process, starting with the careful harvesting of fresh fruits at farms in Vietnam, and ending with the prompt delivery and sale in the UK, is completed within an impressive time frame of just 36 hours.