A Vietnamese pavilion featuring major local coffee brands was inaugurated at the 5th World Coffee Conference & Expo (WCC) in Bengaluru city, India, on September 25, as reported by VNA.
The conference, jointly organized by the Coffee Board of India, the International Coffee Organization, and the Ministry of Commerce and Industry, Government of India, is taking place from September 25-28 at Bangalore Palace. It is the first-ever four-day coffee event in Asia, attracting participation from 80 countries, with 2,400 delegates, 128 speakers, 208 exhibitors, and over 10,000 visitors.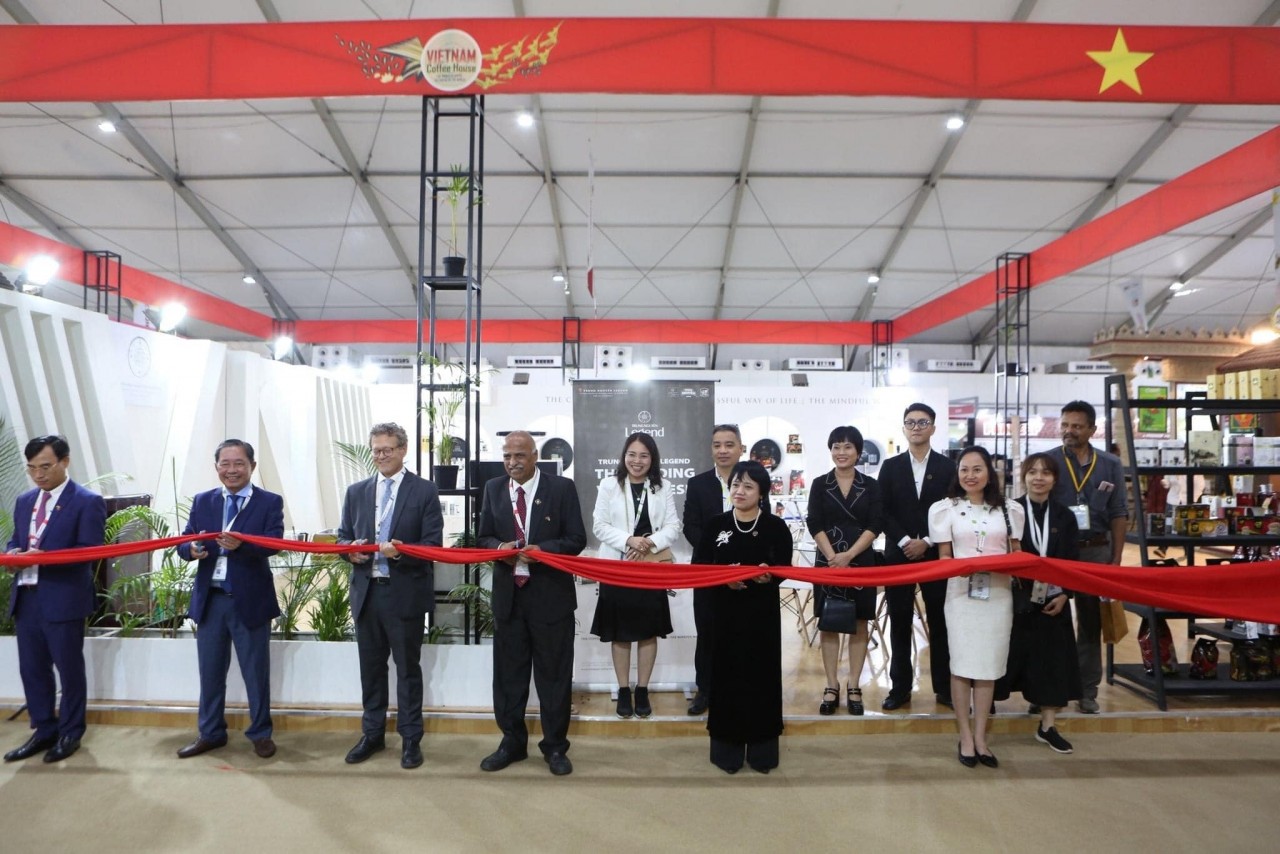 Cut the ribbon to open the Vietnam pavilion. Source: Văn Nhân/FB
The Vietnam pavilion, covering 144sq.m and arranged by the Vietnam Coffee – Cocoa Association (VICOFA), showcases popular Vietnamese coffee products from major enterprises such as Trung Nguyen Group, L'amant Cafe, Olympics Coffee Joint Stock Company, and Van Tho Import-Export Ltd. Co. It was visited by various dignitaries and representatives from coffee associations and exporting countries.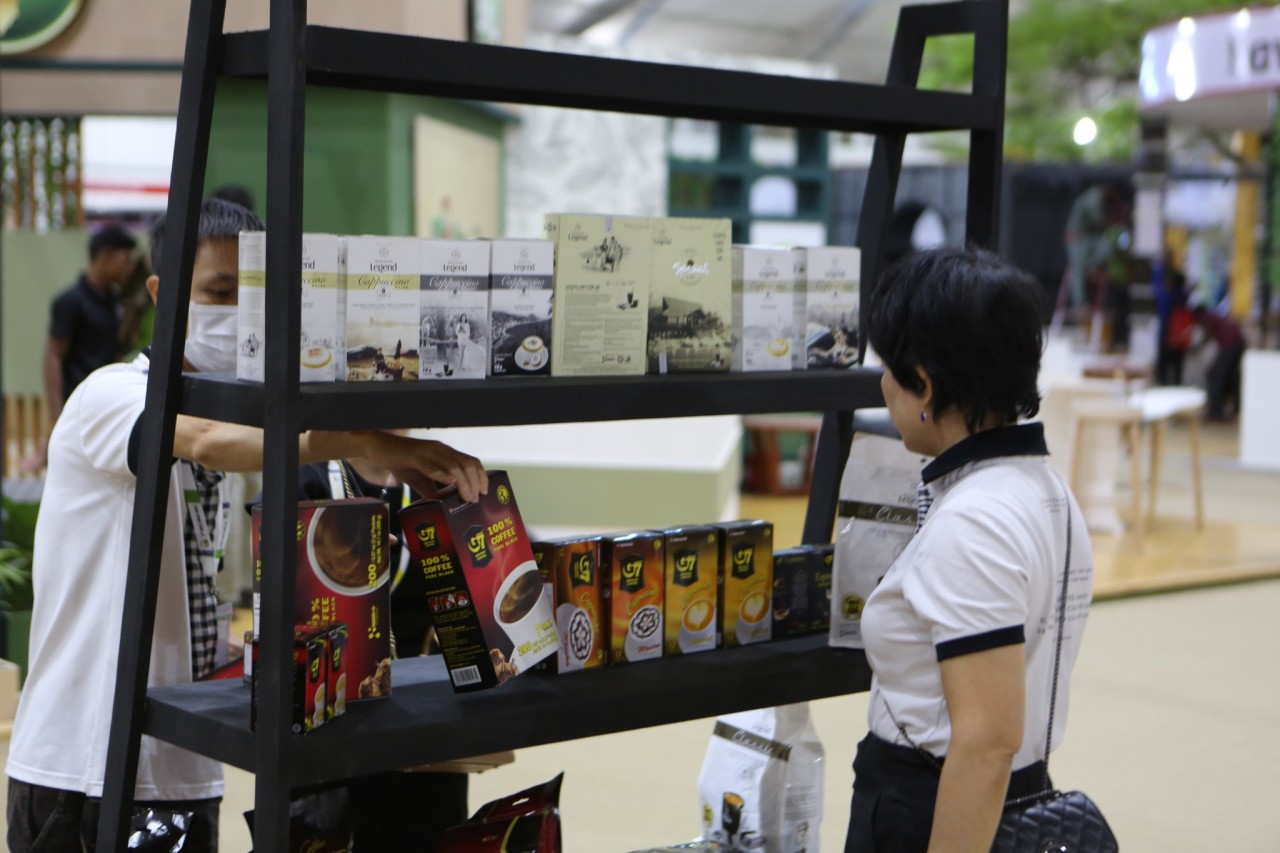 At the Vietnamese pavilion at the 5th WCC in India. Source: Trung Nguyen Group/FB
Vietnamese exhibitors also participated in conferences, B2B meetings, and field trips to coffee factories in India, as part of the expo. India is recognized as an important market for Vietnamese coffee exports, and plans are being made by VICOFA and Vietnamese businesses to promote trade promotion activities and expand distribution chains in India.
According to the Ministry of Agriculture and Rural Development, Vietnam exported nearly 1.2 million tonnes of coffee, earning nearly USD 3 billion in the first eight months of 2023. This represents a 5.7% decrease in volume but a 32.3% increase in value, attributed to higher selling prices.
The 5th WCC, themed "Sustainability through Circular Economy and Regenerative Agriculture", has attracted around 2,000 delegates from more than 80 countries and territories. It serves as an important platform for discussions and collaborations aimed at building a sustainable coffee industry.