The photo "Dolphin in the Sea" was taken by the author in May 2022 during a composition trip in the waters of Hon Yen, Phu Yen. "At the time when the fishermen dropped their seine nets in the sea, the shape of the net unintentionally created a very interesting dolphin shape. The best moment was when the fisherman's small basketboat floated in the right position to shape the dolphin's eyes", said Viet Hoan.
"The delicate fins suspended below the surface of the water are as beautiful as a giant sea creature. It took me a little bit to recognize the dolphin's shape," remarked Reuben Wu, a British artist and photographer for National Geographic.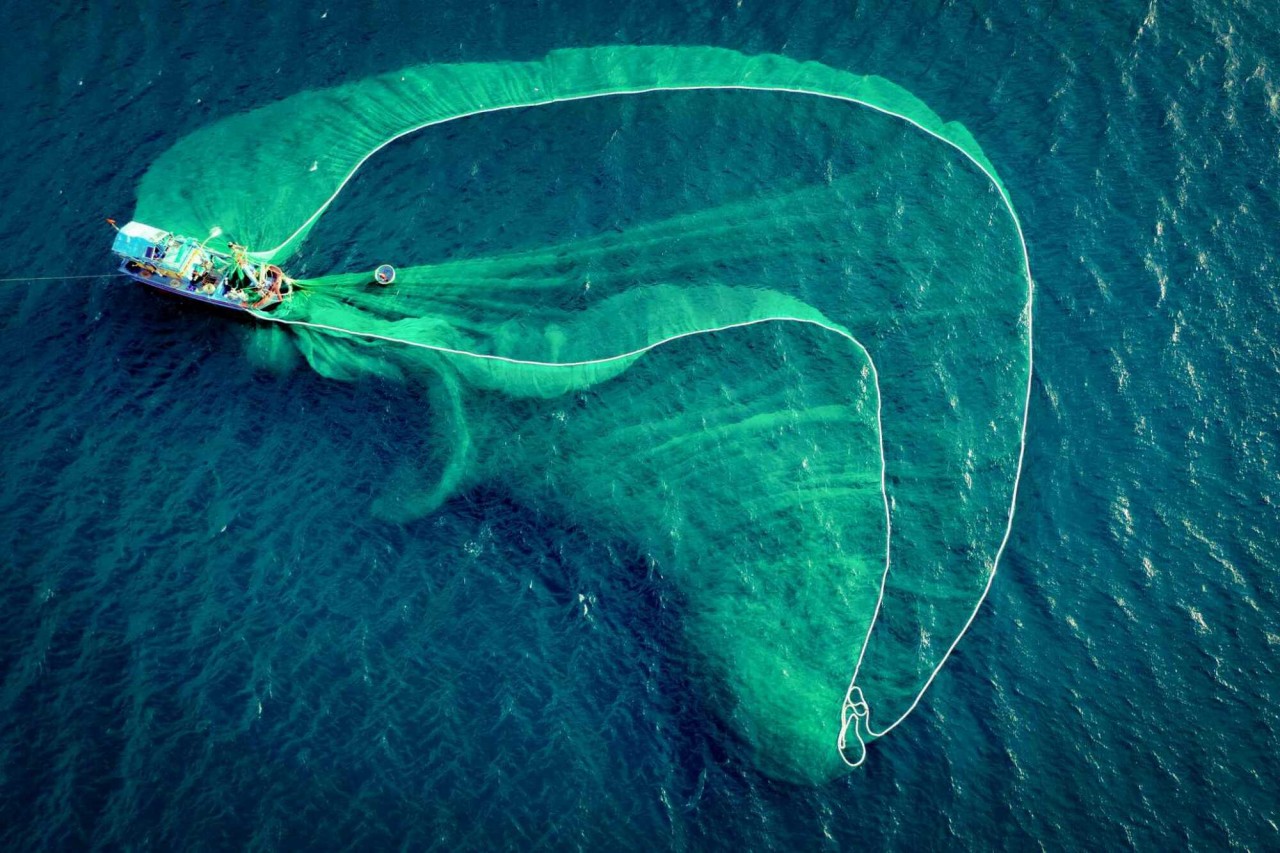 Photo: Thai Viet Hoan
Hon Yen is located in Nhon Hoi village, An Hoa commune, Tuy An district, about 20 km from Tuy Hoa city, Phu Yen. Local people call Hon Yen because there were a lot of swiftlets (Yen) who made their nests on this small island and belonged to the Hon Yen population which was recognized as a national scenic relic in 2018. This destination also has a beautiful emerald sea, with many kinds of delicious seafood.
From May to August, fishermen in Nhon Hoi village go out to the sea of Hon Yen, using seine nets to catch seafood, mainly anchovies. This pace of life has become an interesting topic for photography lovers across the country. Seine nets specialize in fishing in groups and only drop nets to a certain depth. When detecting anchovy streams, fishermen use nets to catch them.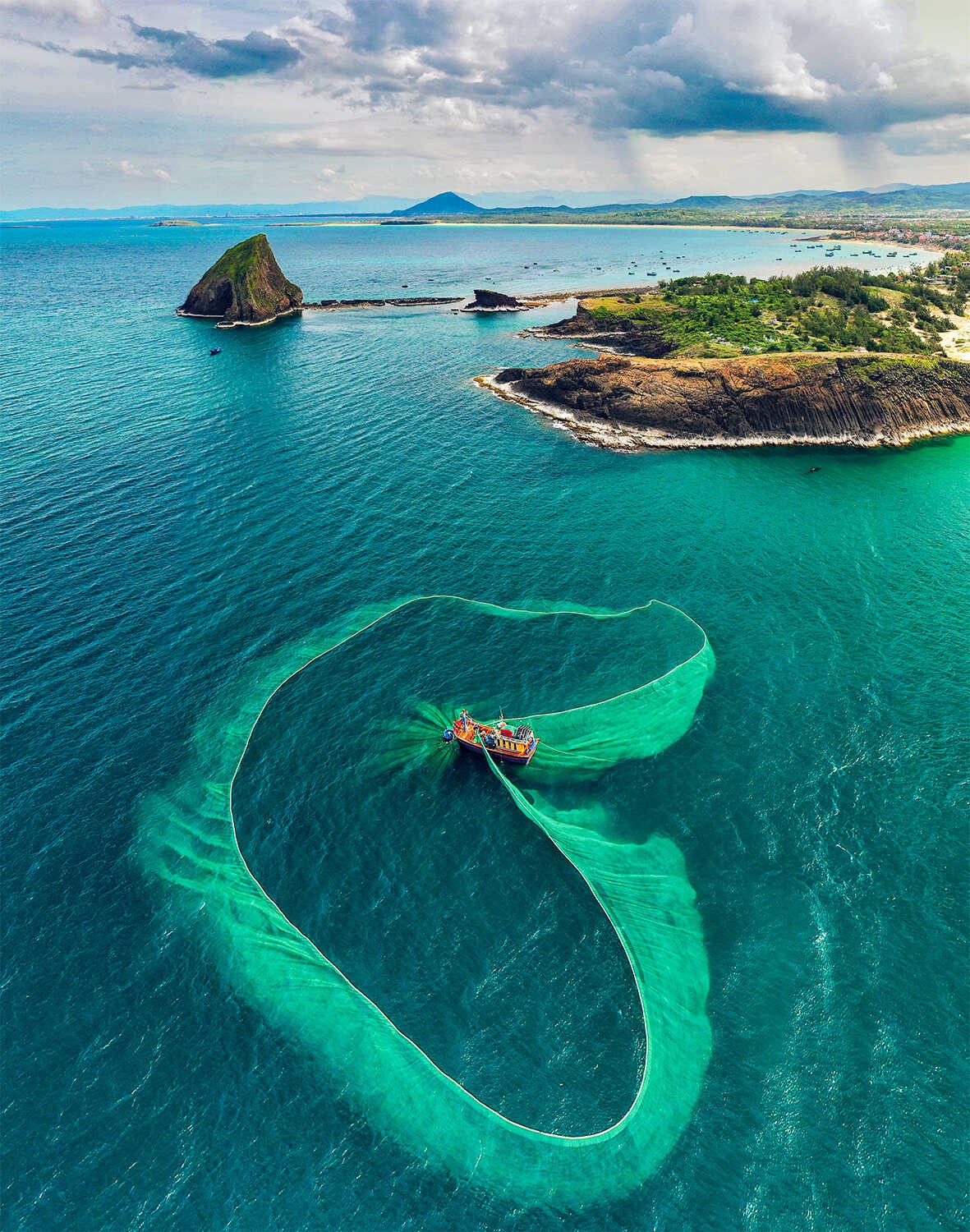 Photo: Thai Viet Hoan
The ASUS ProArtist Awards 2023 took place in Taiwan, including 4 categories: photography, graphic design, film, and animation. The winner of each category wins 10,000 USD. The contest attracts professional designers and photographers from more than 100 countries around the world. In the photography category announced in August 2023, the jury selected the top 30 finalists, including 4 works taken in Vietnam, which are "Dolphin in the Sea" by Thai Viet Hoan (first prize), "Colors patching fishing nets" at Hon Ro port, Nha Trang by Pham Hung; "Making soy sauce" in Hung Yen by Jet Dela Cruz and "Blue Sea" by Pham Quoc Dung.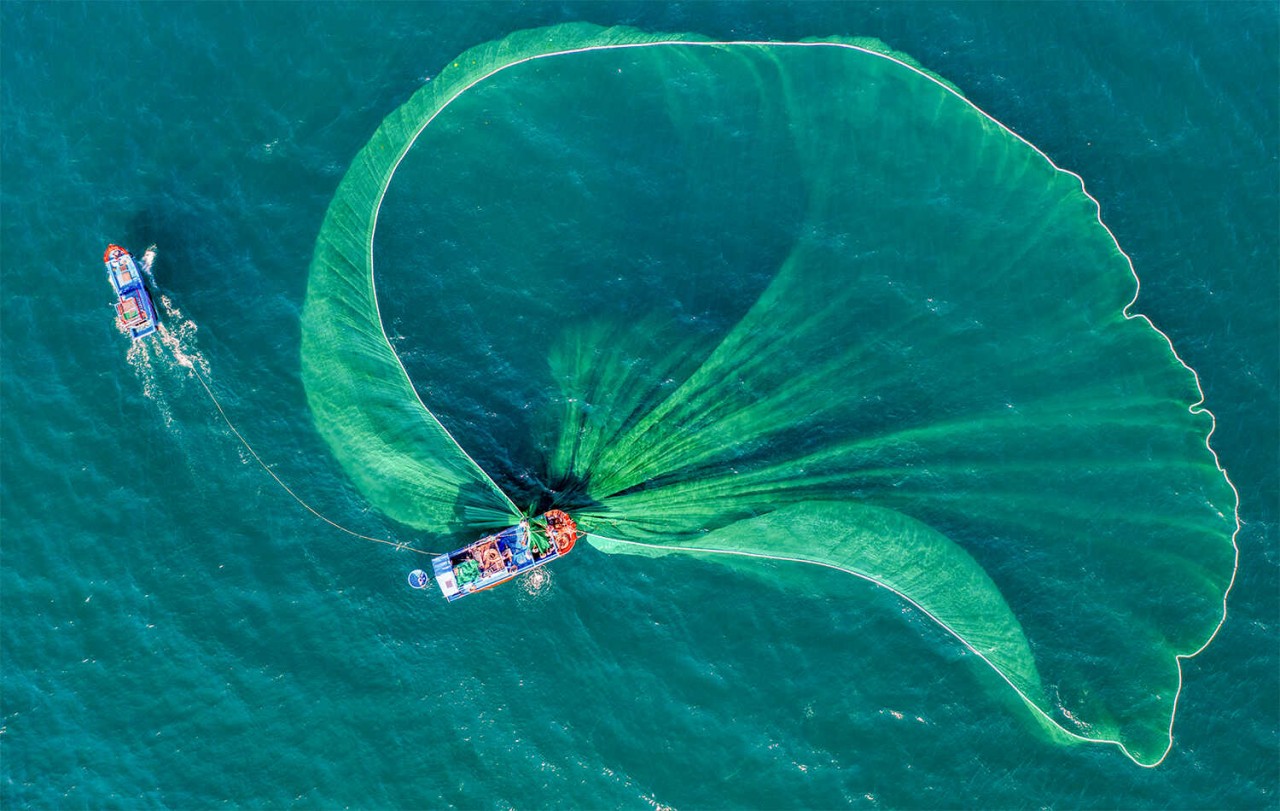 Photo: Thai Viet Hoan