Winning the trust of the in-laws
The Vietnamese-Israeli couple, Pham Hong Anh and Yosi Torgeman, have been married for over 30 years. They first met in Vietnam when Yosi, a businessman came to the S-shaped country for work.
Back then, the couple was introduced to each other through friends.Four years after the destined meeting, they got married and welcomed their first baby girl. According to the interracial couple, one of the most difficult challenges in their marriage was winning over Hong Anh's father.
"[My father] was afraid that I got scammed [by Yosi], so he challenged him. He asked Yosi to return to Israel to get a criminal record and marriage status record to prove that he was not a criminal and single when we met. After only 10 days, he [Yosi] was able to present these documents to my father. He also claimed that if I marry a Westerner, no one will come to our wedding, so he would not approve our marriage. But when we insisted getting married, he gave in and many family members and friends came to our wedding after all," recalled Hong Anh.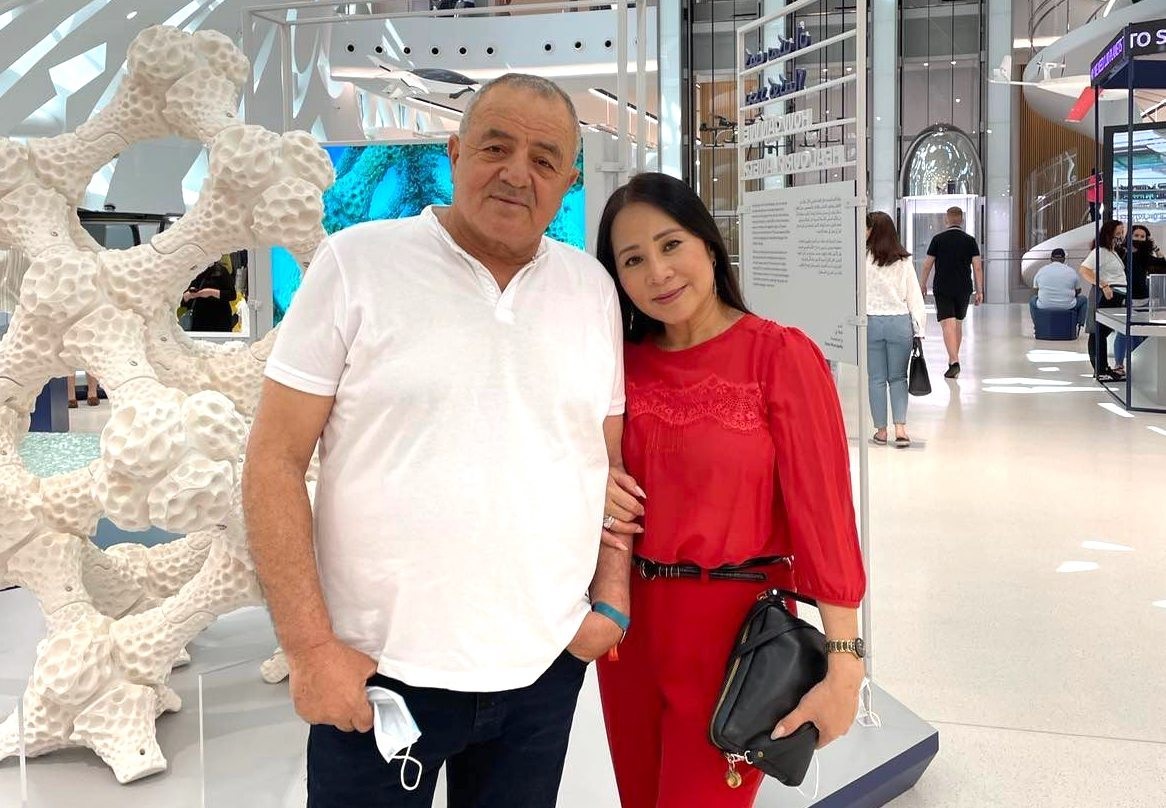 Pham Hong Anh (Vietnam) and Yosi Torgeman (Israel) (Photo: TD).
Lessons from 30 years of marriage
Hong Anh confessed that the first few years of their marriage were not easy for her. The family of three started a new chapter of their life in Israel by the end of 1997. They planned to stay 6 months, because of Yosi's work but by 2001, they were still there. During those 4 years, because the business was going smoothly, the couple decided to have two more babies. Together, the big family settled in Israel, where Hong Anh had to adjust to the customs and cultures of Yosi's homecountry.
The Vietnamese housewife, mother of three, often feels homesick. "I met my in-laws before the wedding and quickly got along with them. But Israeli customs and culture are much different from those of Vietnam. It was hard to me to open up about my feelings to the in-laws," said Hong Anh. Communication was also limited because they were not speaking the same language.
She was in a foreign country, away from her Vietnamese family who adores her. After a few year, Hong Anh adapted to the Israeli ways of life. She claimed that she learned to apprecited the things the two cultures have in common, among the differences. In both countries, people are friendly and warm-hearted, they highly value the respect for family,. Hong Anh said these are also the foundation of her long-lasting-marriage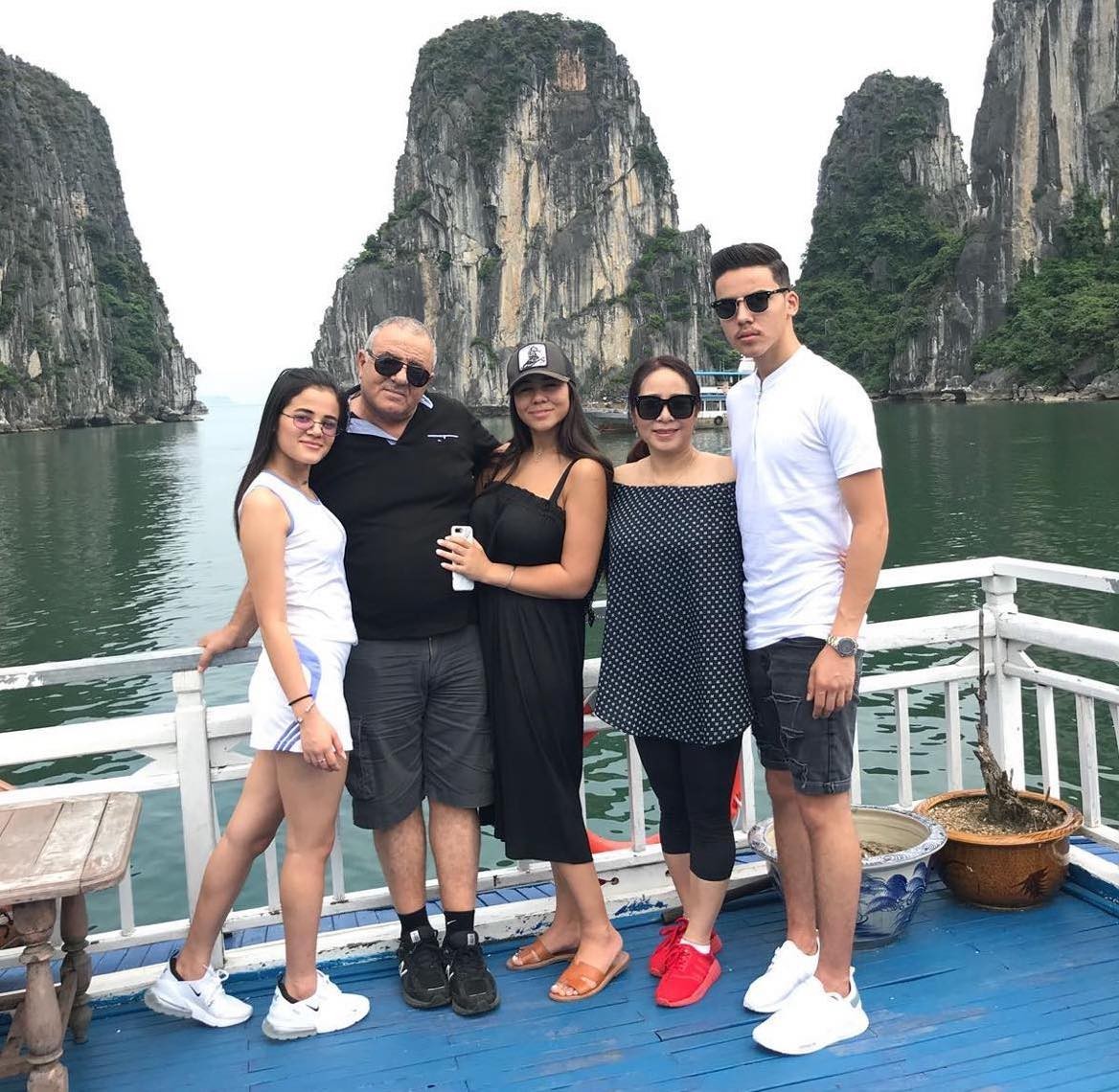 Hong Anh (second from right), Yosi (fourth from right) and their three children in Ha Long Bay (Photo: TD).
The Vietnamese community in Israel is small so Hong Anh is also concerned that her children are not familiar with cultures from their mother's side. So every year, Hong Anh returns to Vietnam with her children two or three times to visit relatives. They often take summer trips, travel to places in Vietnam, communicate in Vietnamese and create good memories.
While in Israel, the couple encourage their children to join in Vietnamese community's activities. They want to raise honest and polite children who respect traditional values by nurturing their love for the homecountry of their mother's side.
The couple also said that since there are not many Vietnamese-Israeli families is even smaller, they love to do their parts to bridge the two cultures. Her family participates in all activities of the Vietnamese Embassy in Israel, such as New Year's Day and Independence Day celebrations.
Now, both of them are working parents. They share the same workplace, a construction company near Be'er Sheva, in southern Israel. This job is even more special to Hong Anh because she has an Israeli name at work: Hadas, along with her Vietnamese name.
Hong Anh and Yosi are looking forward to spending many more decades together. They are happy with their marriage life, rasing children to value hard work, family bond and the importance of mutual respect.