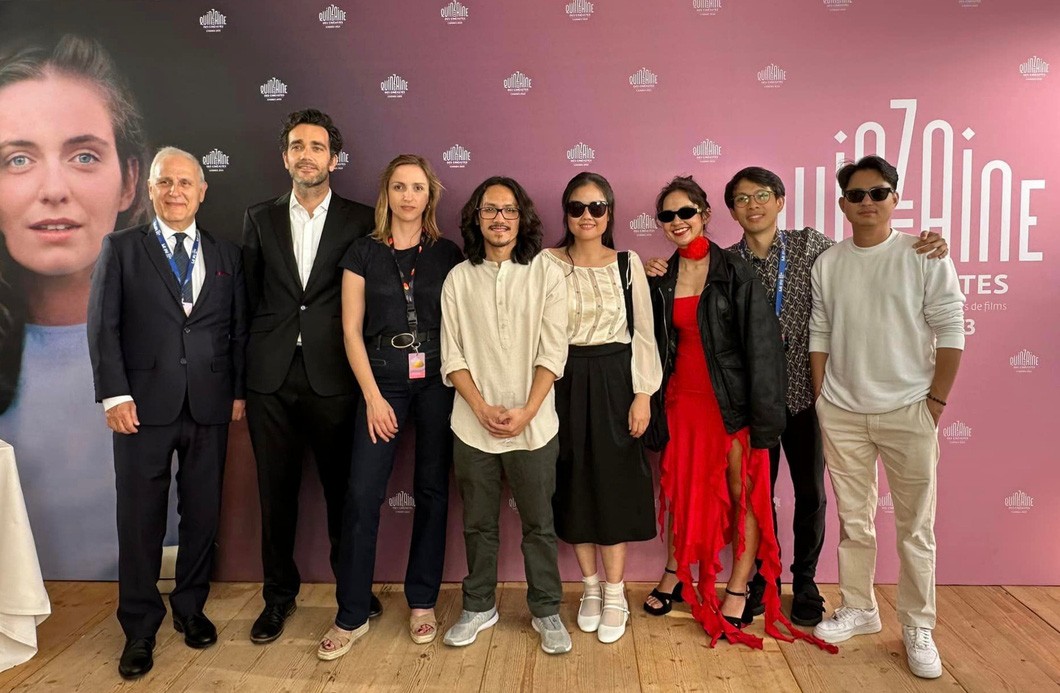 Director Pham Thien An (fourth from left) and friends and crew "Inside The Yellow Cocoon Shell" attended the May 24 screening at Cannes. Photo courtesy of the director
Following on from its global premiere on May 24 at the Directors Fortnight section of the Cannes Film Festival, Vietnamese movie "Ben Trong Vo Ken Vang, known as "Inside The Yellow Cocoon Shell" in English, received a five-minute standing ovation from audiences, VNA & VOV reported.
Vietnamese movie "Ben Trong Vo Ken Vang, known as "Inside The Yellow Cocoon Shell" in English, receives a five-minute standing ovation from audiences.
Pham Thien An wrote the script and made his first-time feature in 2020 from his award-winning short movie Hay Thuc Tinh va San Sang (Stay Awake, Be Ready).
The movie tells the story of a journey taken by a young man named Thien who is tasked with delivering his sister-in-law's body to their countryside hometown following a tragic motorcycle accident.
Taking place amid the mystical landscapes of rural Vietnam, Thien begins a search for his older brother, who vanished years ago.
The film was produced by Vietnam's JK Film and Singapore's Protocol in co-production with France's Deuxième Ligne Films and Spain's Fasten Films.
It took a total of four years to complete the movie, with three shootings taking place in 2020, 2021, and 2022.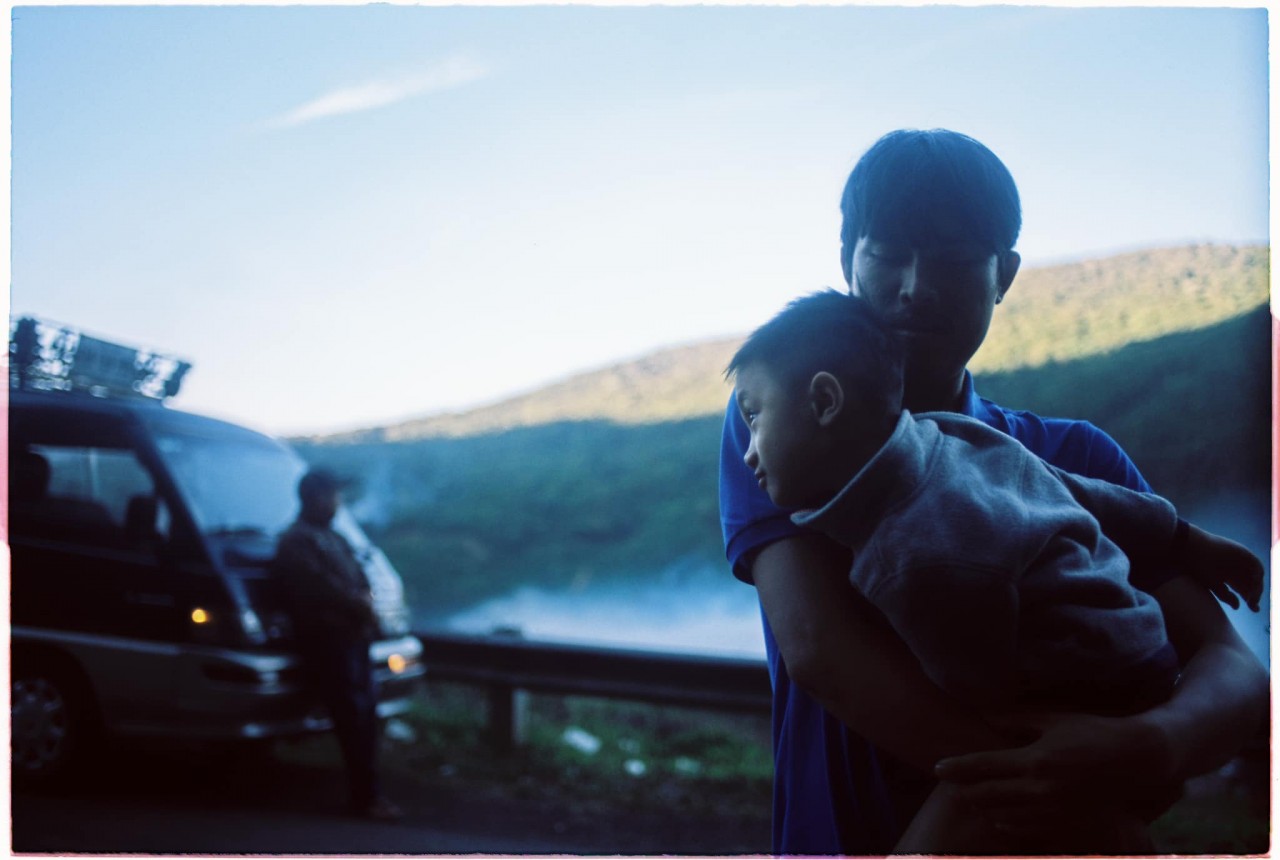 A still in 'Inside The Yellow Cocoon Shell'.
"Four years was a challenge and happiness," An said. "I feel I'm very lucky. I am grateful to meet and work with talented and enthusiastic friends chosen to make the movie."
An's short movie won a prize at the Directors Fortnight in 2019.
"We found ourselves deeply engaged with the story, its characters, and the cinematography, which was truly beautiful," said Sébastien Chesneau, Cercamon CEO on variety.com.
"We are incredibly honoured to represent Inside The Yellow Cocoon Shell. This film is a testament to the power of storytelling to transcend cultural boundaries and captivate audiences with its compelling narrative and stunning visuals."
The movie will be the Vietnamese representative competing for the Camera d'Or Award.
Director Pham Thien An was born in Lam Dong province in 1989. He won a number of awards, including the 48 Hours Film Project in Ho Chi Minh City and top prize at the CJ Short Film Making Project, one of the top short film contests in the nation.
In 2015, he moved to the United States and continued to work as a freelance filmmaker.
His latest short film, Cam Lang, known as "The Mute" in English, was screened as a World Premiere at the Palm Springs International Shortfest in the US in 2018. It also competed at 15 international short film festivals, including Winterthur in Switzerland, Tampere in Finland, Encounters in the UK, and Aspen in the US.