STEAM for Vietnam, in collaboration with the U.S. Embassy in Hanoi, the U.S. Consulate in Ho Chi Minh City, and the Hanoi University of Science and Technology, launched the "A Year of Robotics 2024" Program in Hanoi on July 12. This program includes an online resource library of training courses, lecture content, materials from VEX Robotics, and teacher training sessions conducted by experts from VEX Robotics during the "STEAMese Festival" in August 2023.
Additionally, the Vietnam VEX Robotics National Championship 2024, an event for students passionate about robotics, will be held to select 40 Vietnamese teams to compete in the world's largest Robotics arena. The championship is scheduled to take place in January 2024 in Hanoi.
National Robotics Championship 2023 (Photo: STEAM for Vietnam)
The Vietnam VEX Robotics National Championship 2024 and the "A Year of Robotics 2024" project showcase STEAM for Vietnam and U.S. Mission in Vietnam's commitment to providing future Vietnamese generations with a strong STEAM education and the latest technology to compete globally.
Tran Viet Hung, Co-founder of STEAM for Vietnam, stated, "We are thrilled that students in different regions of Vietnam now have equal opportunities to learn and participate in challenges, similar to students in developed countries like the U.S. Hopefully, through experiences like this, they will gradually acquire the skills and experience to compete in the global job market in the future."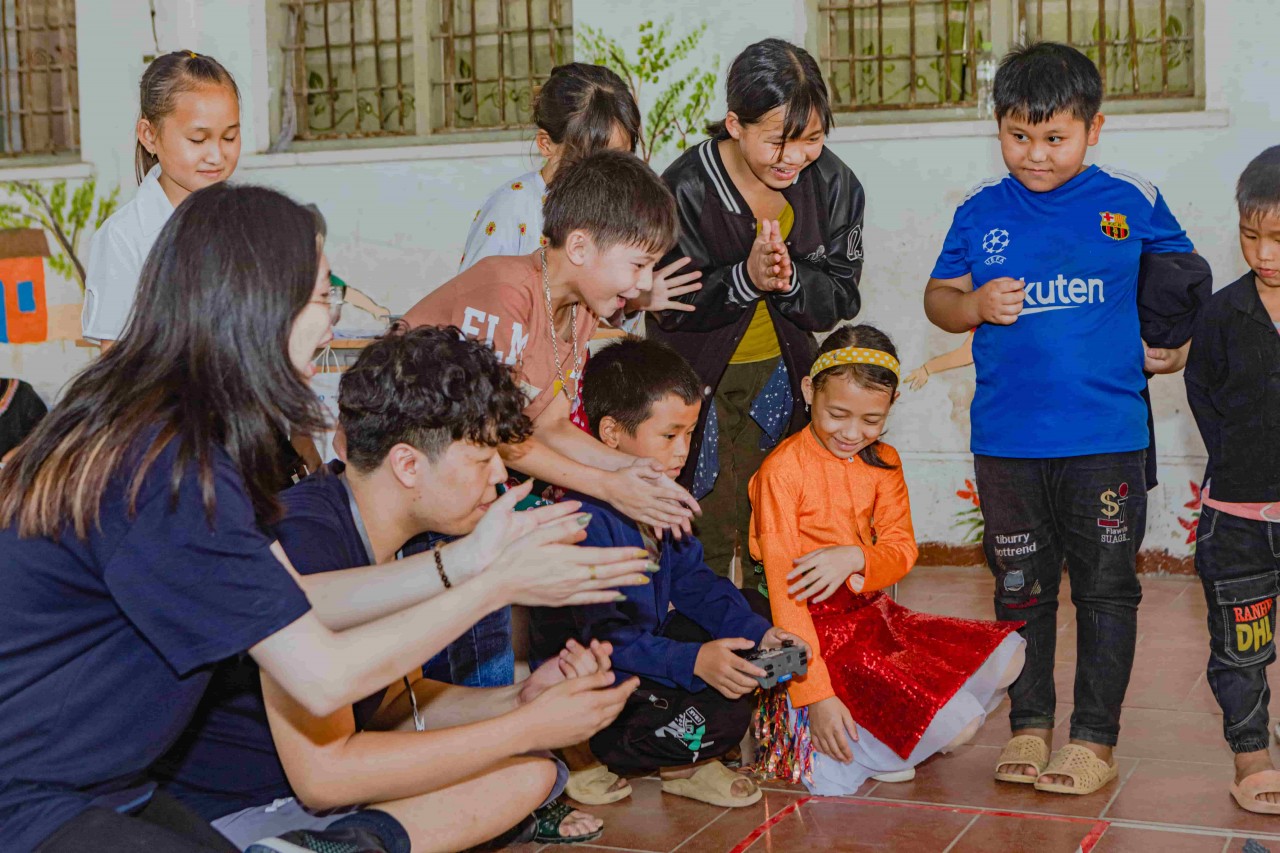 Robotics Workshop in Ha Giang Province (Photo: STEAM for Vietnam)
STEAM for Vietnam Foundation is a non-profit organization based in the U.S., dedicated to promoting STEAM education (Science, Technology, Engineering, Arts, Math) in Vietnam. It was founded by Vietnamese alumni in the U.S. and is operated by a network of volunteers who are Vietnamese experts and members of the Vietnam Innovation Network worldwide.
As part of the "A Year of Robotics 2023" Program, in May 2023, 19 Robotics teams from Vietnam participated in the VEX IQ category for the first time at the VEX Robotics World Championship 2023 in Texas, USA. The Vietnam team was the 5th largest international team representation at the championship and received five awards.