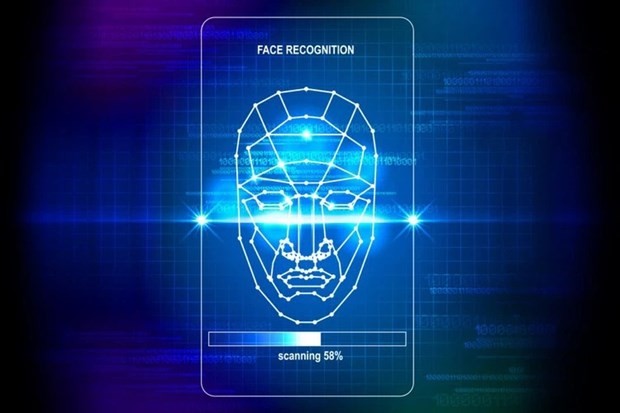 Illustrative image. Photo: Internet
The Civil Aviation Authority of Vietnam (CAAV) has released its plan to implement biometric authentication (facial recognition) at airports' check-in desks, VNA reported.
The high-tech move aims to contribute to ensuring social order and security, reduce time for check-in procedures, and thus increase accuracy. Facial recognition technology can also improve the prevention and detection of passengers using fake documents, and detecting those who are banned from flying or wanted criminals that cross borders.
In the first quarter of 2023, facial recognition technology will be piloted at airports, and the implementation results have to be reported to the Ministry of Transport.
Previously, in October 2022, the CAAV had a meeting with Airports Corporation of Vietnam (ACV), Noi Bai International Airport, Vietnamese airlines and ground service companies, and the Ministry of Public Security's National Population Data Centre on the use of chip-based citizen identification cards for check-in on some domestic flights in six months before making a decision for official application.
According to the latest announcement in September 2022 by the US National Institute of Standards and Technology (NIST), VNPT's facial detection and recognition technology (VNPT FaceID) is in the TOP 15 in the world in the category of KIOSK – FRVT 1:1 and 1:N (face diversity of skin color and ethnicity), surpassing many big names in the world.
Facial detection and recognition technology is in the 4.0 technology group that is widely applied in the world and many areas of life, from authentication on mobile phones, and authentication in online payment to electronic roll call or searching for criminals in a crowd.
Surpassing many big names to enter TOP 15 on NIST's global technology rankings, VNPT FaceID has marked a new milestone in the development of Vietnamese digital technology enterprises with products that can compete with other world-class ones.
As a leading enterprise in national digital transformation, VNPT has invested in research, development and application of 4.0 technologies, including Artificial Intelligence (AI) technology. Currently, VNPT has owned an ecosystem of AI technology products that meet digital transformation requirements of governments and businesses, including products of VNPT FaceID application platform such as VNPT eKYC, VNPT BioID, vnFace and AI camera.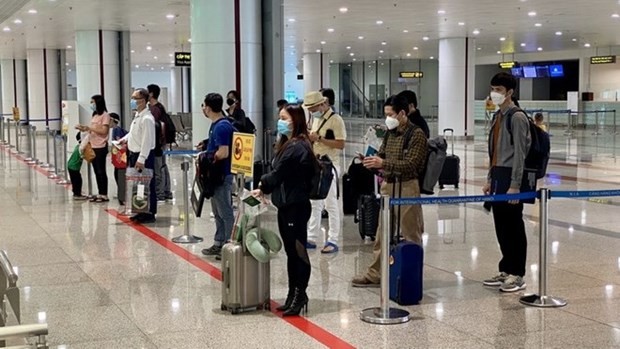 Flight passengers at Noi Bai International Airport. Photo: VNA
In a related news, Vietnam will have a total of 30 airports by 2030 including 14 serving international flights, according to a draft plan that the Civil Aviation Authority of Vietnam has submitted to the Ministry of Transport recently.
The international airports are Van Don, Cat Bi, Noi Bai, Tho Xuan, Vinh, Phu Bai, Da Nang, Chu Lai, Cam Ranh, Lien Khuong, Long Thanh, Tan Son Nhat, Can Tho, and Phu Quoc.
The 14 airports serving only domestic flights are Lai Chau, Dien Bien, Sa Pa, Na San, Dong Hoi, Quang Tri, Phu Cat, Tuy Hoa, Pleiku, Buon Ma Thuot, Phan Thiet, Rach Gia, Ca Mau, and Con Dao.
Two military airports – Thanh Son and Bien Hoa – will be converted to use for both military and civil purposes.
By 2050, Vietnam expects to have 33 airports including 14 international airports.