Armenian Ambassador to Vietnam Vahram Kazhoyan.
Armenian Ambassador to Vietnam Vahram Kazhoyan: Interesting and profound Vietnamese Tet
In 2023, I welcome the third Lunar New Year in Vietnam. Every year before Tet, I go to the flower market to buy kumquat trees, apricot trees, and peach flowers. The kumquat tree I bought in my first year in Hanoi is still grown in my yard. For me, the Hanoi flower market is full of Tet atmosphere. The familiar streets and corners are bustling every day thanks to hundreds of blooming flowers.
On Tet holiday, my family visited Tran Quoc Pagoda, an ancient pagoda with beautiful architecture, located on the east side of West Lake. We come here, listening to the monk preaching the sutras, and feel the peace and purity.
To me, Tet has two biggest meanings: the beginning of a new year and the occasion for family reunion. This is similar to new year in our country. In Armenia, new year is held from the evening of December 31 to January 1 as an opportunity for people far from home to return to their homeland. Family members gather around the table, talking about the past year and planning the new year.
I hope that 2023 will bring success to the people of Vietnam and also to the relationship between Vietnam and Armenia, which is getting stronger and stronger. I believe our relations will continue to grow.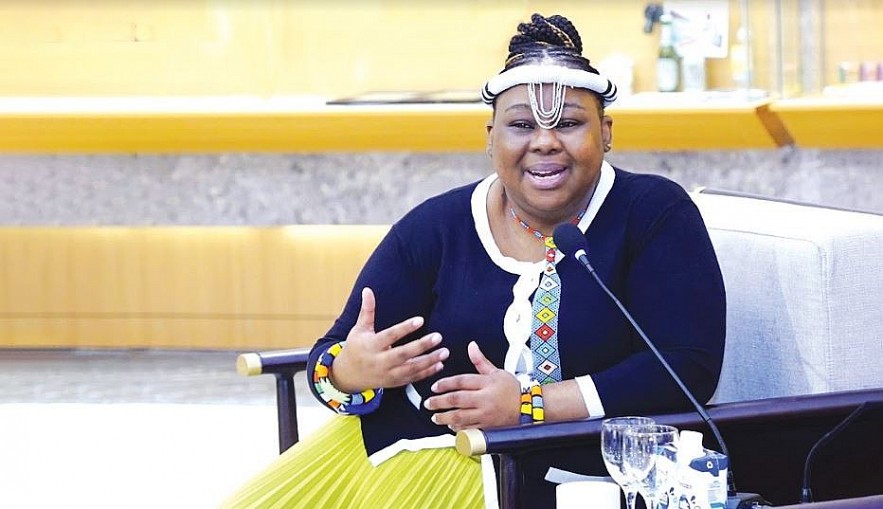 Ambassador of the Republic of South Africa in Vietnam Vuyiswa Tulelo.
Ambassador of the Republic of South Africa in Vietnam Vuyiswa Tulelo: Vietnamese people have the most friendly smile
Vietnam and South Africa have many similarities in culture. I worked in New Zealand in my last term. My son said his classmates were surprised to know that he would return home to his grandparents and parents after school. They asked him why his grandparents stay in his house, did they not have their own house? However, in Vietnam, we share these traditional cultural features. No one asks any questions. Vietnamese families, like South Africans, are home to many generations.
I and a lot of South Africans feel comfortable living in Vietnam. We are not discriminated against. Despite the language barrier, Vietnamese people are very friendly. They always smile, wave hello, and ask to take a picture with us every time they see us. We love Vietnam very much. More and more South Africans are coming to Vietnam to live, study, work, and have a long-term attachment to Vietnam.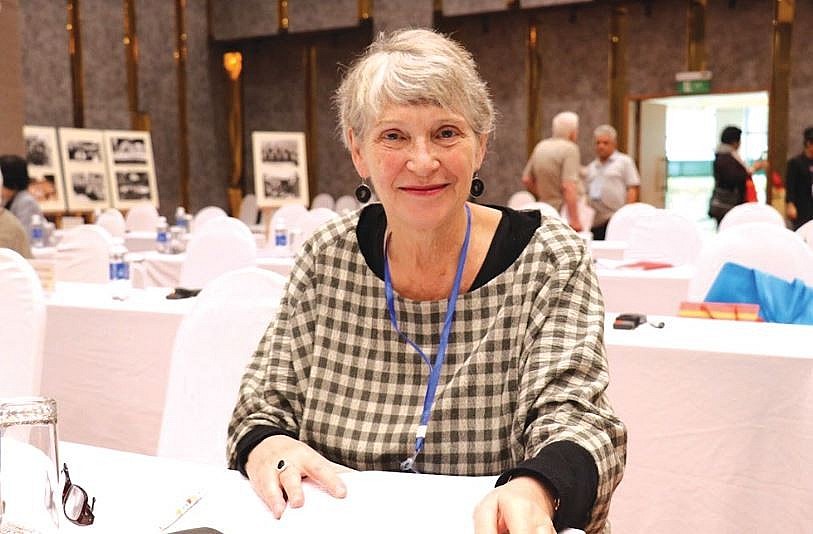 Elizabeth Payne-Ahmadi
Delegate to the World Peace Council, Elizabeth Payne-Ahmadi (United Kingdom): Ha Long Bay is breathtakingly beautiful
Vietnam's Ha Long Bay is one of the most beautiful places on earth I've been to. The natural beauty of this place also reminds us of our responsibility to protect the environment. The earth is suffering from many bad impacts, from climate change to polluting activities. Countries around the world need to raise people's awareness of this issue and connect and organize meetings between governments and organizations in the field of tourism. We must act to protect beautiful scenes like Ha Long Bay for generations to come.
Vietnam is doing well in both developing tourism in Ha Long and preserving the natural beauty of the bay. In the UK, we combine tourism promotion, attracting visitors but still preserving the landscape from being polluted or destroyed. Vietnam can refer to the UK in the protection of natural landscapes as the government needs to understand what are the specific and special features of each scenic spot; build information on the environment, geology, and archeology… in many different languages for tourists to access. From this information, visitors have more understanding of the place, its history, and the values of the landscape to jointly preserve.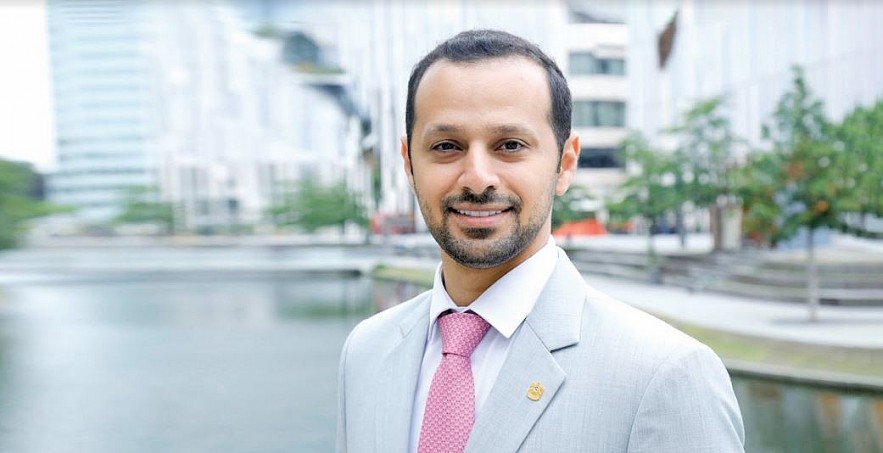 Ambassador of the United Arab Emirates (UAE) Embassy in Vietnam.
Ambassador of the United Arab Emirates (UAE) Embassy in Vietnam Abdulla Alhameli: So many beautiful scenes
I am impressed with the diverse Vietnamese culture, which is rich in national identity and has been preserved and developed through thousands of years. Vietnamese people are friendly, hospitable and hardworking.
Vietnam is also a beautiful country with many famous scenic spots recognized by UNESCO as World Heritage Sites.
Maybe this year I will celebrate Tet in Vietnam. This will be my first experience in Vietnam. I will visit the Tet flower market, enjoy the traditional customs and habits of traditional Tet in Hanoi and visit some neighboring provinces and cities.
In August 2023, Vietnam and the UAE will celebrate 30 years of establishing diplomatic relations. This is an important event for both countries. The Embassy will plan to coordinate with relevant agencies to organize commemorative activities and photo exhibitions to promote solidarity, friendship, and cooperation between the two peoples.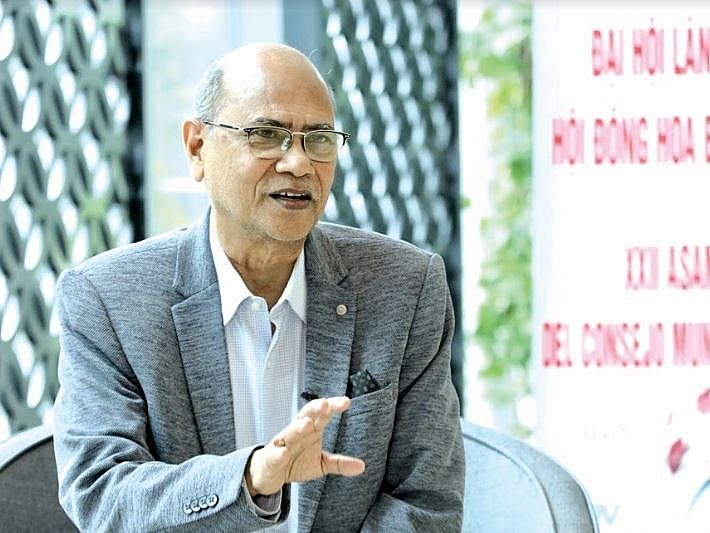 President of the World Peace Council Pallab Sengupta
President of the World Peace Council Pallab Sengupta: Many amazing changes
In November 2022, I went to Vietnam to attend the 22nd Congress of the World Peace Council. I have witnessed many positive changes in Vietnam.
From the first step when the plane landed to the roads leading into the city, seeing the skyscrapers, I felt like I was lost in a country in Europe. Vietnam has carried out the Doi Moi process and achieved many great and historic achievements, becoming one of the most dynamic emerging economies in the world. People's living standards are raised. Vietnam has also completed the Millennium Development Goals.
I believe Vietnam will soon become a great power, a developed country in the region and in the world.
Former Director of the Department of Foreign Affairs of Vientiane Province (Laos) Khamkeo Vongphila: Vietnam is my home
It took me almost 10 years to return to Vietnam. I still feel loved and welcomed as if I were back in my motherland. I never felt alienated. Vietnamese people always make you feel loved. When hearing that I was going to Vietnam, my old friends from the university arranged a meeting, shook hands with each other, greeted each other happily, and set up a meal to welcome me.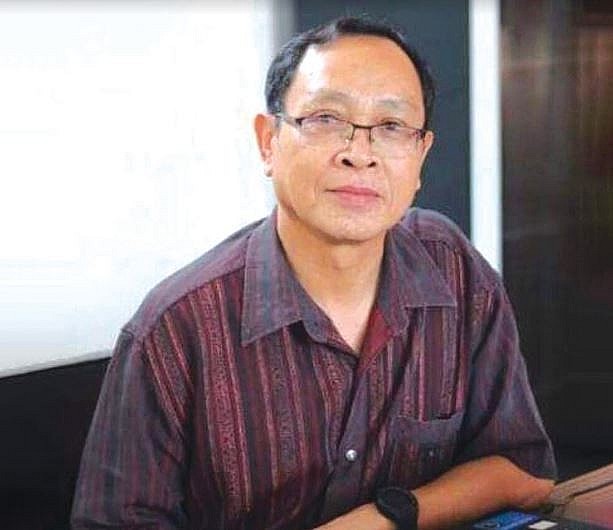 Former Director of the Department of Foreign Affairs of Vientiane Province (Laos) Khamkeo Vongphila.
Living in Vietnam, I feel happy and safe. Everyone is like my friends and relatives. If someone asks me: "Which country and people do you love the most in this world?". I would say without hesitation: Vietnam. Besides my hometown, if I had to choose a country I like best to live in, I would choose Vietnam.
Souphalak Soukpanya – official of the Central Committee for External Relations of the Lao People's Revolutionary Party: Vietnamese cuisine is a miracle
I am very passionate about Vietnamese cuisine. Vietnam is the land of noodle dishes. If bun thang and bun cha in the North are sophisticated, then bun bo Hue is savourily seasoned, and southern noodles have an unforgettable taste made by rustic ingredients.
I came to Vietnam for the first time in 2004 when I was a student. At that time, I enjoyed noodle soup in the school's canteen. I was very interested in the dish so I continued to explore other noodles, which were fascinating.
Whether traveling to Hanoi, Hue, Saigon, or any other place, I enjoy noodles with different processing methods, flavors, and presentations. Not only is it easy to eat, but it also has a special taste and can be found everywhere in Vietnam.
Delegate to the World Peace Council, Tasos Costeas (Cyprus): Hanoi is safe and free
In many cities around the world, people do not dare to go out at night. However, in Vietnam, even women can safely go out at night. I have never seen such scenes before. We don't have to worry about anything. It is a very comfortable, pleasant feeling. I am completely free here.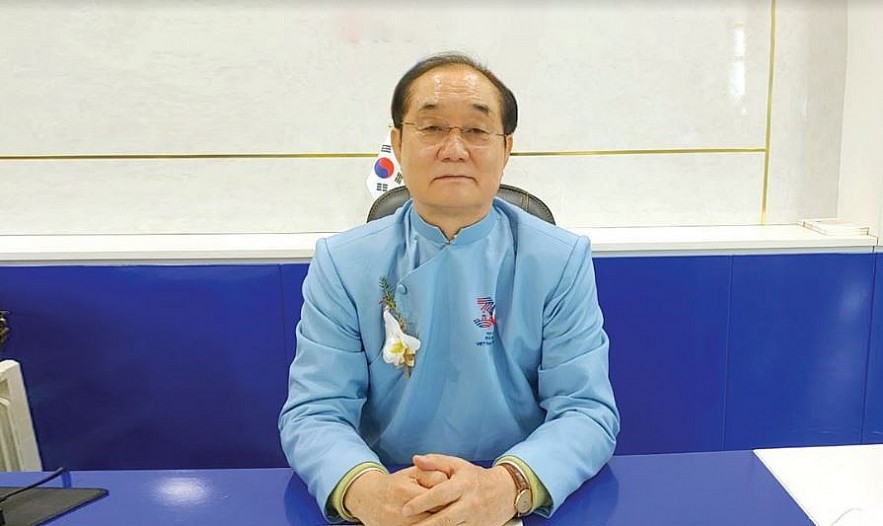 Professor Ahn Kyong Hwan.
Professor Ahn Kyong Hwan (Korea): Vigorous rise
In 1989, I went to Vietnam for the first time. At that time, the country began to innovate, but the infrastructure was still limited, there was no international bank. The corporation where I work was an international trade group, which could not be developed because the letter of credit had no value. Sending money, and transferring money in international business activities could not be processed. At that time, there were also very few Korean enterprises investing in Vietnam.
In 1992, Vietnam and Korea officially established diplomatic relations, and at that time, Korean businesses began to invest in Vietnam. Vietnam developed its economy at a rapid rate. In 2017, and 2018 Vietnam's economy grew by more than 7%, while South Korea's growth was only 3% – 4%.
I joked to the Koreans: Be careful, Vietnam's economy is about to overtake South Korea. Vietnamese people study hard, work hard, and have skills, and the country has more natural resources than South Korea. Currently, Korean investors are continuing to be "fascinated" by the dynamism and economic prospects of Vietnam. About 20,000 Koreans living and working in Vietnam have said so.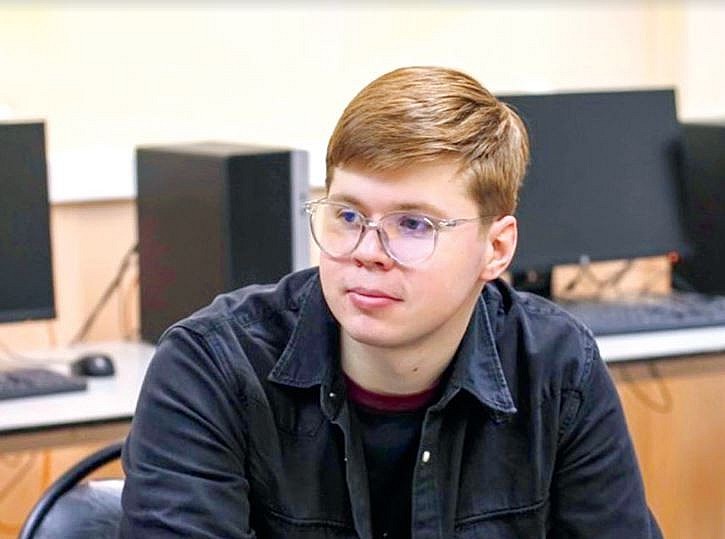 Nikita Lusenko
Student Nikita Lusenko (Plekhanov University of Economics, Moscow City, Russia): Vietnamese and Russian New Year have many similarities
When I was 10 years old, I learned about the 2013 Vietnamese Lunar New Year. At that time, my family visited Nha Trang, Khanh Hoa province. Locals and guides told us a lot about the upcoming holiday – the lunar new year, which in Vietnam is called Tet.
I still remember how they decorated their house and prepared for happy evenings around relatives and friends. It's been 10 years but I still remember January in Vietnam – it was an amazingly beautiful, exciting time. In the past 10 years, I have gained more knowledge about Vietnamese culture and made friends with many Vietnamese. I believe that in the future, I can immerse myself in that atmosphere in Vietnam. Perhaps, the common point in the New Year customs of Vietnam and Russia is that the closest people gather around the table. The custom in both countries has a long history. Therefore, I am fascinated that in Vietnam, they often give "red envelopes" with money to celebrate the new year. The festival is celebrated with dances, lanterns, drums, lion dances that make everyone excited.