Vietnam treasures and advocates deepening its strategic partnership with Italy,
said Prime Minister Pham Minh Chinh during a reception in Hanoi on October 6 for
President of Lombardy region Attilio Fontana and an Italian delegation, as reported
by VNA.


Prime Minister Chinh commended the visit, which coincides with the celebration of the
50th anniversary of bilateral diplomatic ties and the 10th anniversary of strategic
partnership between the two countries.


Fontana, in his report on the outcomes of his visit, emphasized the importance of Vietnam
as a partner to Italy.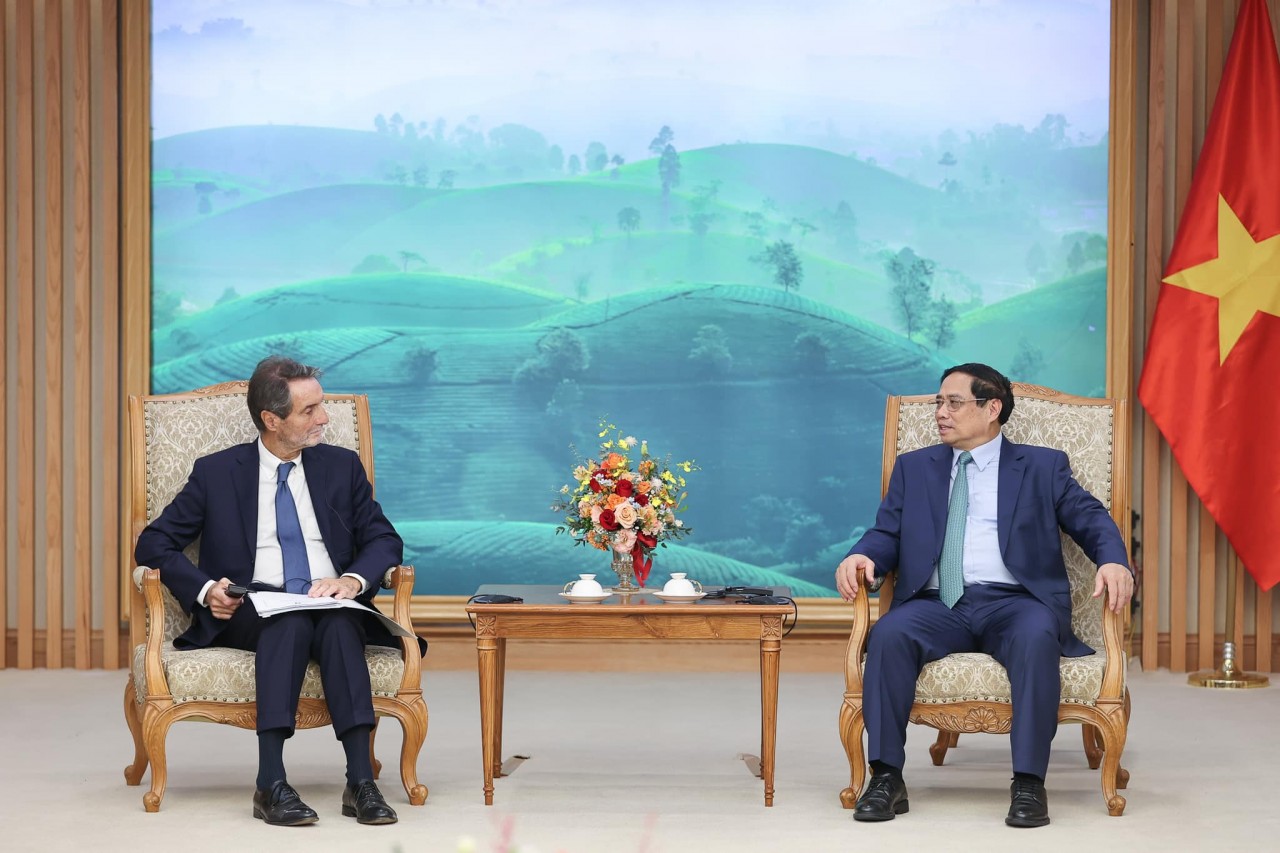 Prime Minister Pham Minh Chinh (R) and President of Lombardy region Attilio Fontana. Photo: VNA

Fontana highly praised Vietnam's potential for sustainable and comprehensive development,
mentioning its sound development policies and directions, "human-centered" approach,
and young population.


The delegation proposed measures to enhance bilateral ties in various sectors such as
agriculture, industry, aviation, high technology, and tertiary education. The goal
is to convert potential and opportunities into specific projects and joint activities.


Furthermore, Fontana expressed the region's desire to strengthen cooperation and access
the ASEAN market through Vietnam.


In response, Prime Minister Chinh proposed further reinforcement of economic and trade
ties by capitalizing on similarities and complementing each other. He suggested Italy
should open its market for Vietnamese apparel, leather, footwear, and agro-aquatic products
that align with its demand.


The two sides should increase business delegation exchanges, effectively utilize
the EU-Vietnam Free Trade Agreement (EVFTA), and expedite ratification of the
EU-Vietnam Investment Protection Agreement (EVIPA). Prime Minister Chinh also
urged efforts to persuade the European Commission (EC) to lift its "yellow card"
warning against Vietnamese aquatic products.


Affirming Vietnam's readiness to facilitate economic and trade ties between Italy
and ASEAN, Prime Minister Chinh suggested increased cooperation in culture, tourism,
people-to-people exchanges, and the study of direct flights between Vietnam and Italy.
He also proposed assistance for Vietnam's development in fashion and cultural industries,
football, vocational training, and digital transformation, high technology, innovation,
green transformation, circular economy, renewable energy, and climate change response.


Prime Minister Chinh further suggested the Lombardy region consider establishing a
partnership with a Vietnamese region like the Red River Delta region with Hanoi or
the southeastern region with Ho Chi Minh City.


The guests expressed their commitment to actively engage with relevant agencies in
both countries to promote coordination in various areas, particularly those proposed
by the Prime Minister. The Italian Ambassador to Vietnam also pledged to accelerate
the opening of a direct air route between the two countries.


On October 5, Chairman of the Hanoi People's Committee Tran Sy Thanh received the President
of Italy's Lombardy region and the Italian delegation in Hanoi. During the meeting, President
Fontana highlighted Lombardy's interest in cooperating with Vietnam's localities, especially
Hanoi, on various areas such as transport, smart urban areas, renewable and green energy transition,
education, human resources training, and clean agriculture production.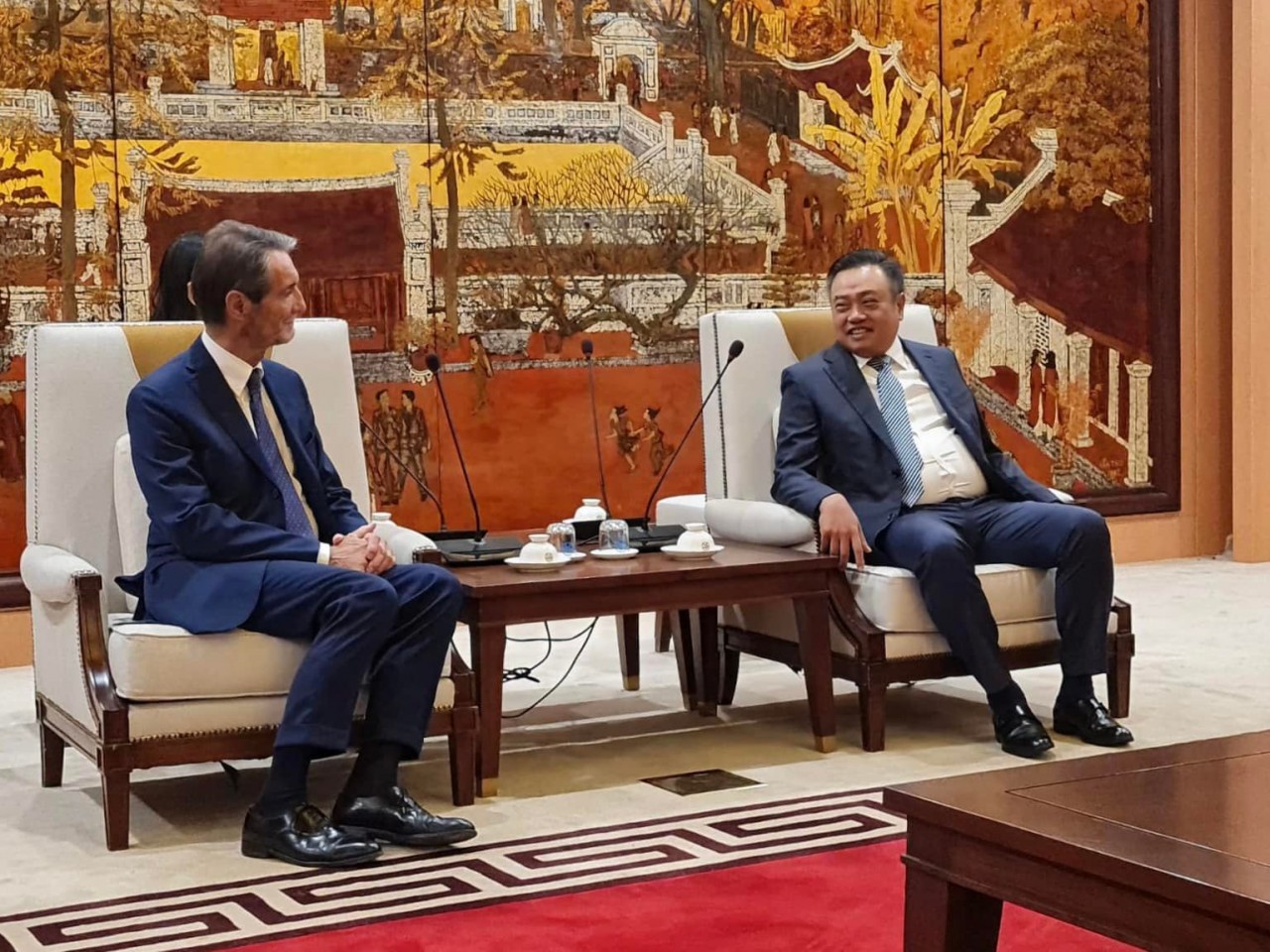 Meeting between the Regione Lombardia delegation led by President of Lombardy region Attilio Fontana and Chairman of the People's Committee of Hanoi, Tran Sy Thanh. Source: Italian Embassy in Vietnam/FB

Chairman Tran Sy Thanh spoke highly of Lombardy's socio-economic achievements and
emphasized the significant potential for cooperation between Hanoi and Lombardy.
He expressed hope for collaboration in infrastructure development, mechanics,
renewable energy, environment, and training in architecture and fashion.
The Chairman also appreciated the role of the Italian Embassy in Vietnam in
fostering exchange and mutual understanding between the two countries,
as well as promoting the strategic partnership between Vietnam and Italy and
friendship and cooperation between Hanoi and Italian localities.


He expressed that with support from local authorities and the Italian Embassy in Vietnam,
Italian businesses, especially those from Lombardy, can strengthen cooperation with Hanoi
for mutual benefits.