According to the 2023 Digital Quality of Life Index (DQL) conducted by cybersecurity company Surfshark, Vietnam has improved its ranking by 14 places, now standing at 56th in the world.
Out of the Index's 5 pillars, Vietnam performed best in internet affordability, claiming the 16th place, while still facing challenges in e-security, ranking 94th.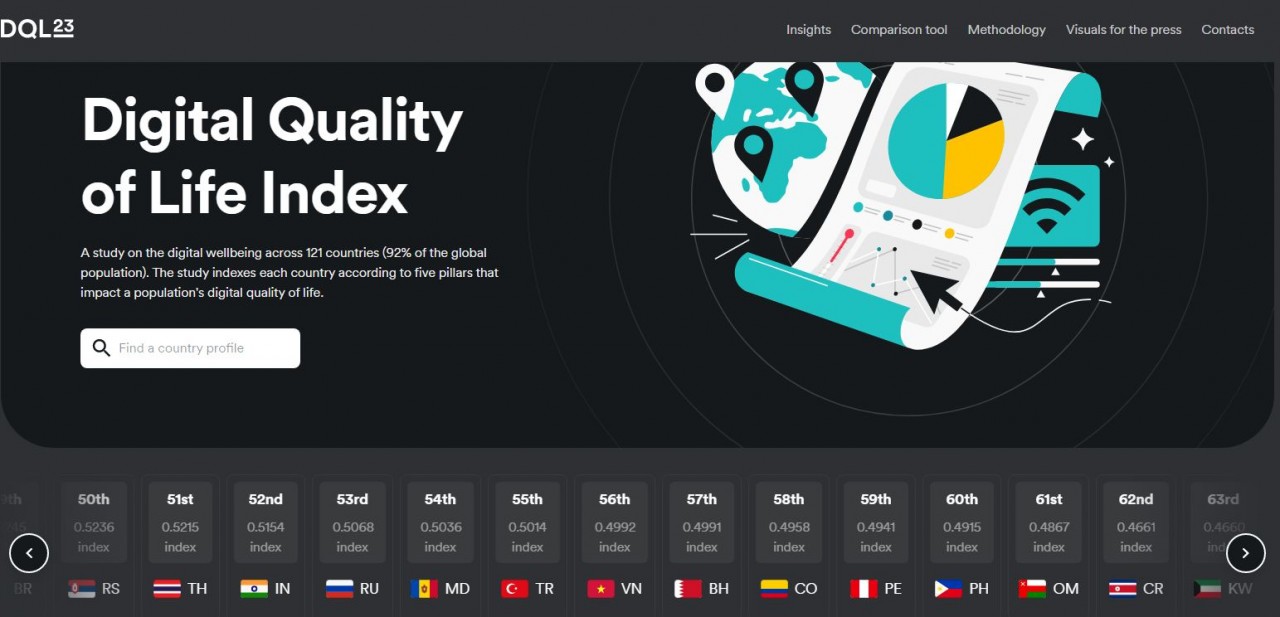 The fifth annual report has placed Vietnam 56th among 121 countries, up 14 places compared to the previous year. Snapshot
In the overall Index, Vietnam ranks behind Thailand (51st) but surpasses Cambodia (105th). In Asia, Vietnam takes 15th place, with Singapore leading the region.
The DQL Index 2023 examined 121 nations based on five core pillars consisting of 14 indicators. The study is based on open-source information from the United Nations, the World Bank, and other sources. This year's study includes four more countries than DQL 2022.
The index shows that Vietnam's internet quality is 18% higher than the global average, with fixed internet averaging 115 Mbps. Mobile internet averages 55 Mbps. Since last year, mobile internet speed in Vietnam has improved by 21%, while fixed broadband speed has grown by 39%.
Vietnamese people have to work 2 hours 45 minutes a month to afford fixed broadband internet and 25 minutes 32 seconds a month to afford mobile internet.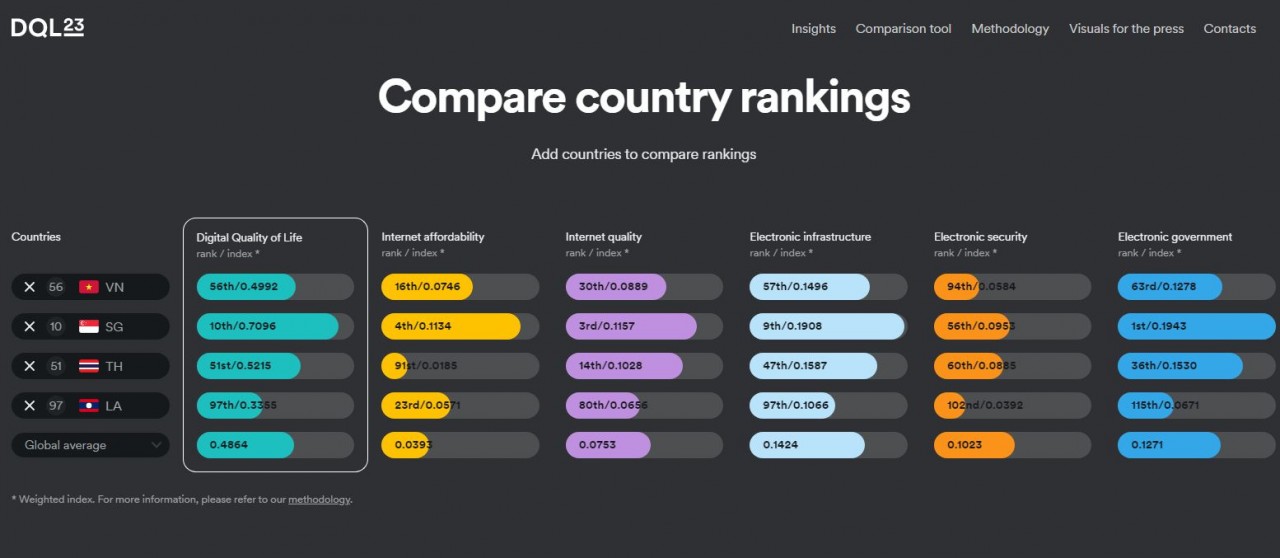 In Asia, Vietnam takes 15th place, with Singapore leading the region. Snapshot
However, Vietnam ranks 94th in e-security, 10 places lower than last year. Vietnam also ranks 57th in e-infrastructure and 63rd in e-government.
France topped the Digital Quality of Life Index in 2023, followed by nine European countries in the top 10. Singapore ranked 10th.