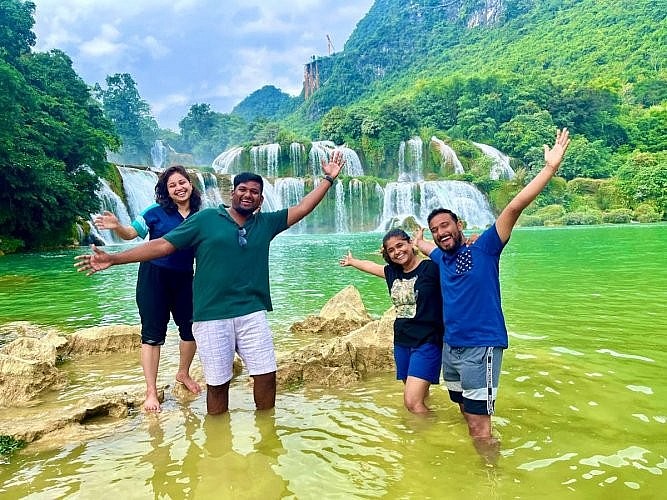 Vishnu K Nair and his wife (right), went on a 23-day trip to Vietnam in November 2022, along with two friends. Photo: Deccan Herald
The article said people who have made multiple trips to the more popular travel destinations — Indonesia, Thailand, Singapore, and Malaysia— are now looking at Vietnam.
"To many, Vietnam is still unexplored territory. It is also an easy travel experience for Indians, with its visa on arrival option," says Karthik Marathe, who runs Nesara Tours in Nagarabhavi.
"In the past six months, I have been getting 60-70 bookings to Vietnam every month. Before that, there used to be only one to two bookings a month from Bengaluru," he says. Groups of four to eight are making the trip.
Deccan Herald quoted Rajiv Mehrotra, executive director of Holiday Concierge, as sayings that on a weekly average his company receives 10 to 12 enquiries from customers seeking Vietnamese destinations.
He added that November to April is the best time to visit Vietnam as after April it can get very hot.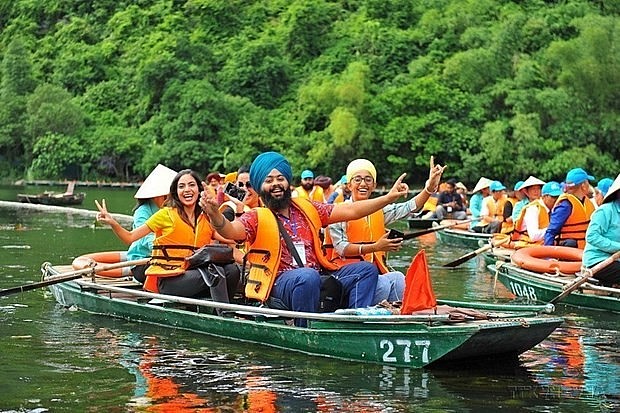 Vietnam has made its way onto the bucket lists of Indian travellers. Photo: VNA
"The country offers everything from beaches and mountains to city life," said the tour operator.
According to the article, industry experts said compared to other Southeast Asian countries, a trip to Vietnam is at least 10-15% cheaper.
"For the same amount you would spend in Indonesia or Thailand, you get better services in Vietnam. Hence it is quite popular among 25- to 35-year-olds," says Karthik.
"An eight-days-nine-nights Vietnam tour comes to about Rs 1.10 lakh, including flight tickets, while a five-days-six-nights Thailand trip comes to about Rs 1.35 lakh," he elaborates.
Soubhagya H, manager, Cruise and Travel, says the location is also popular among older tourists.
"Not only is it less expensive, but it is also known for its temples and historical sites. In the past four months, we have had lots of people between 40 and 55 going to Vietnam, they are especially interested in visiting the temples," she says.
In November, Vishnu K Nair, wealth manager, went on a 23-day trip to Vietnam.
"My wife and I like to travel. We were looking for a place that is less exposed. Vietnam is full of culture and less crowded landscapes," he said.
Deccan Herald also revealed that travel influencers and bloggers from across India are starting to promote Vietnam as a budget-friendly destination for youngsters.
It recommended some popular destinations in Vietnam like Hue, Can Tho, Ha Long Bay, Ho Chi Minh City and My Son.
Nearly 138,000 Indians visited Vietnam last year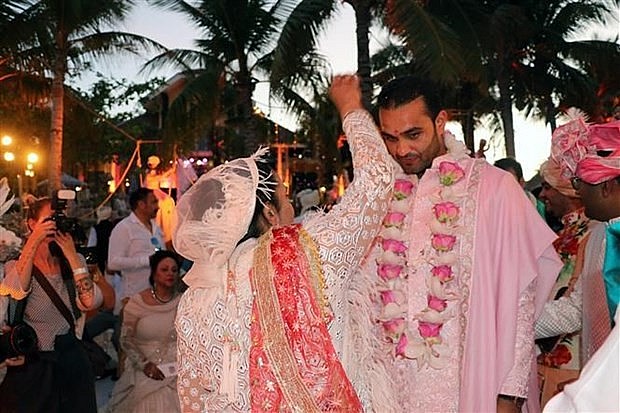 Groom Rushang Shah and his bride Kaabia Grewal tie the knot at their luxurious wedding in Phu Quoc island. Photo: VNA
The General Statistics Office (GSO) said that 137,900 Indians visited Vietnam last year, making it ninth out of the 10 markets sending the largest number of travelers to the Southeast Asian nation. The average growth rate was 45% per month.
Notably, since July 2022, the number of Indian tourists to Vietnam each month has recorded an increase compared to the same month of 2019 before the Covid-19 pandemic broke out.
The positive results are attributed to a large number of direct air routes between the two countries, VietnamPlus said.
At present, Vietnam's Vietnam Airlines and Vietjet, and India's IndiGo are exploiting 21 direct air routes, with over 60 flights a week.
In addition, the Vietnamese tourism sector has stepped up promotion in India, notably the Vietnam-India tourism promotion forum in New Delhi on December 14, 2022.
India's searches for Vietnamese tourism have increased continuously, with the number in last November rising threefold against that of July, and twofold against that of August.
Google Destination Insights has also listed India among the 10 countries with the most searches for tourism in Vietnam./.