Vietnam News Today: Notable Headlines (July 22)
Vietnam and the US strengthen financial cooperation.
Quang Ninh's Advantages Prove Effective in Attracting Foreign Investment
Quang Ninh, a province in Vietnam, has been successful in attracting foreign investment due to numerous advantages it offers.
One of Quang Ninh's key advantages is its strategic location. Situated in the Northeast of Vietnam, the province has easy access to major transportation networks, including land, water, and air routes. This makes it convenient for businesses to transport goods and connect with international markets.
In addition to its location, Quang Ninh boasts a diverse range of natural resources. The province is home to the Ha Long Bay, a UNESCO World Heritage Site known for its stunning natural beauty. This attraction has not only drawn tourists from around the world but also sparked interest from foreign investors. The development of tourism infrastructure and services has been a major focus, leading to increased foreign investment in this sector.
Furthermore, Quang Ninh has a skilled and abundant labor force. The province has invested in education and vocational training programs, ensuring that its workforce is competent and able to meet the demands of foreign investors. This has made Quang Ninh an attractive destination for companies looking for skilled workers at competitive wages.
Lastly, the local government in Quang Ninh has implemented favorable policies and initiatives to encourage and support foreign investment. These include tax incentives, streamlined administrative procedures, and assistance in finding suitable locations for investors. Such supportive measures have simplified the process of doing business in Quang Ninh and have further enticed foreign companies to invest in the province.
Overall, with its strategic location, natural resources, skilled labor force, and business-friendly environment, Quang Ninh has proven to be an effective and attractive destination for foreign investment.
Vietnam remains in the top 100 of FIFA rankings
The latest FIFA rankings show that Vietnam is still part of the top 100 teams in the world. This is a significant achievement for the Vietnamese national football team, demonstrating their consistent performance and growth in the international football arena. It also reflects the hard work and dedication of the players and coaching staff who have helped elevate Vietnamese football to new heights. Being among the top 100 teams in the world is a remarkable feat and a source of pride for the Vietnamese football community. It serves as motivation for further improvement and success in future competitions.
Exploring the Vibrant Music Scene of Vietnam
Experience the cultural richness of Vietnam through its enchanting music! Our musical tourism package aims to attract high-spending travelers who are passionate about immersing themselves in the unique melodies and rhythms of this beautiful country.
From traditional folk music to contemporary pop, Vietnam offers a diverse range of musical genres that will captivate your senses. Join our expert guides as we take you on a journey to discover hidden music venues, attend live performances, and even participate in interactive workshops to learn traditional Vietnamese instruments.
Not only will you get to immerse yourself in the vibrant music scene of Vietnam, but you will also have the opportunity to explore the rich cultural heritage of this remarkable country. Visit historic sites, indulge in mouthwatering local cuisine, and interact with friendly locals who are eager to share their love for music and their stories.
So whether you are a music enthusiast, a culture vulture, or simply someone looking for a unique and memorable travel experience, our musical tourism package promises to take you on an extraordinary journey that will leave you enchanted and inspired.
Foreign Investors Attracted to Vietnam's Thriving Real Estate Market
Vietnam's real estate market is experiencing a surge of interest from foreign investors. With its growing economy and stable political climate, Vietnam has become an attractive destination for those looking to invest in property.
The country's real estate sector has seen significant growth in recent years, with investments pouring in from countries such as China, South Korea, and Singapore. Hanoi and Ho Chi Minh City, in particular, have become hotspots for real estate development and investment.
Foreign investors are drawn to Vietnam for its affordable property prices, favorable rental yields, and potential for high returns on investment. The government has also implemented policies to make it easier for foreign investors to enter the market, such as allowing 100% foreign ownership of properties in designated areas.
Experts predict that Vietnam's real estate market will continue to thrive in the coming years, driven by factors such as urbanization, a growing middle class, and increased foreign direct investment. As a result, foreign investors are keen to capitalize on the opportunities available in the country's booming real estate sector.
Vietnam recognizes Samsung Vietnam as a prominent example of successful foreign direct investment (FDI), according to the Deputy Prime Minister.
According to Insider Monkey's analysis, Vietnam has been ranked 16th among countries known for their remarkable architecture.
Hanoi's Advancement in Rural and Agricultural Tourism
Hanoi is rapidly expanding its offerings in the realm of rural and agricultural tourism. With its picturesque countryside and vibrant agricultural industry, Hanoi has become an enticing destination for tourists seeking an authentic and immersive experience.
Visitors can now explore Hanoi's rural areas, where they can witness the traditional farming practices and interact with the local communities. From rice paddies to vegetable gardens, these tours provide a unique opportunity to learn about the city's agricultural heritage.
Furthermore, Hanoi's rural tourism initiatives offer various activities such as hiking, biking, and farm-to-table experiences. Tourists can embark on scenic trails, discover hidden gems, and even participate in the farming process.
With its commitment to sustainable tourism, Hanoi ensures that these activities have a minimal impact on the environment. Local communities also benefit from these initiatives, as tourism dollars contribute to the development of rural areas and the well-being of residents.
Overall, Hanoi's expansion in rural and agricultural tourism offers visitors a chance to escape the hustle and bustle of the city and immerse themselves in the natural beauty and cultural richness of the countryside. It is an experience that blends education, adventure, and conservation, making Hanoi a top destination for those seeking an authentic travel experience.
Vietnamese banks are garnering increasing interest from foreign investors.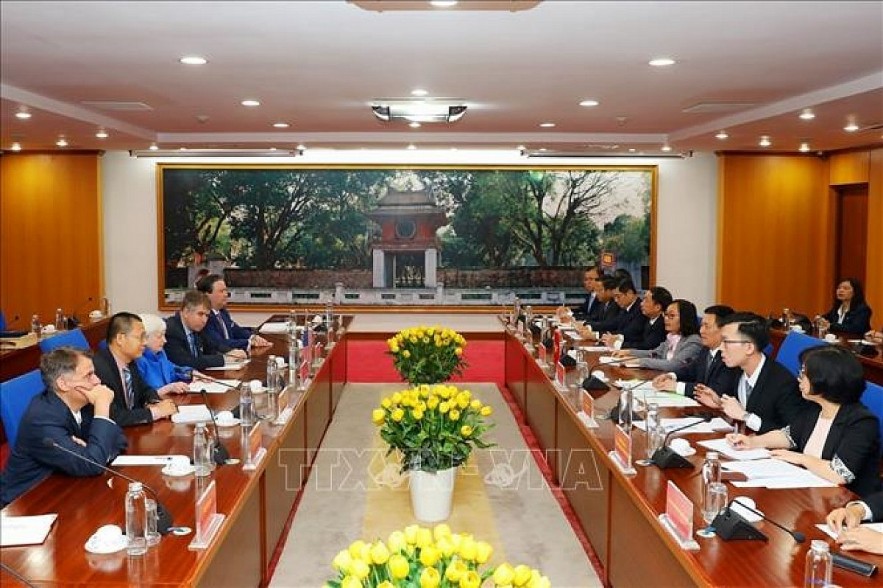 At a working session between Vietnamese Minister of Finance Ho Duc Phoc and US Treasury Secretary Janet Yellen in Hanoi on July 21. (Photo: VNA)
Vietnam and US Strengthen Financial Ties
Vietnamese Minister of Finance, Ho Duc Phoc, met with the US Treasury Secretary, Janet Yellen, on July 21 during her visit to Hanoi for official discussions.
During the meeting, Phoc expressed his appreciation for the favorable progress in the cooperative relations between the two countries. He acknowledged the successful implementation of numerous agreements and collaborative endeavors in various sectors, such as taxation, customs, infrastructure finance reinforcement, financing, and capital market development.
The two parties have also upheld their commitment to collaborative efforts within the framework of esteemed organizations like Asia-Pacific Economic Cooperation (APEC), Association of Southeast Asian Nations (ASEAN), and Indo-Pacific Economic Framework for Prosperity (IPEF). Additionally, the Ministry of Finance of Vietnam has benefitted from technical assistance provided by the United States.
Phoc provided his guest with a comprehensive overview of Vietnam's macroeconomic condition, highlighting the country's remarkable resilience in the face of numerous complex and unpredictable global developments. As reported by VOV, he emphasized that the Vietnamese economy has consistently delivered positive outcomes.
According to him, the realization of the growth target relies not only on the diligent endeavors of the Government, but also on the assistance from global allies, notably the United States.
Yellen commended the economic progress in Vietnam and highlighted the country's significant contribution to restoring and broadening the resilience of the global supply chain. She further discussed the priority policies of the US Government aimed at establishing a sustainable supply chain in light of various global economic fluctuations.
The Secretary expressed gratitude for Vietnam's participation in the Just Energy Transition Partnership (JETP) alongside the G7, anticipating that this collaboration will provide Vietnam with valuable resources to support its energy transition and achieve its net zero emission commitments by 2050.
Minister Phoc warmly welcomed Yellen's assessment and reiterated the Finance Ministry's ongoing commitment to enhancing financial cooperation between the two nations.
Statement on US Department of the Treasury and Secretary Yellen's Role in Promoting Financial Sector Cooperation
We express our hope that the US Department of the Treasury, along with Secretary Yellen personally, will continue to play a crucial role in fostering and advancing the deep and comprehensive cooperation that currently exists between our two sides in the financial sector.
Foreign Investment Flourishes in Quang Ninh Province
The northeastern province of Quang Ninh has established itself as a highly desirable destination for foreign investment due to its excellent transport infrastructure, which includes road, sea, rail, and air routes.
According to official records from the provincial Department of Planning and Investment, the province has successfully secured a significant amount of foreign direct investment (FDI) in the first half of 2023. Reports indicate that a total of 832 million USD has been attracted during this period. To further highlight this achievement, it is worth noting that the province has granted investment certificates to 17 FDI projects, which is 2.5 times higher compared to the same time frame in the previous year. The majority of these projects are focused on the processing and manufacturing sectors, with two notable large-scale ventures having an investment capital surpassing 100 million USD each.
Investors hailing from 20 countries and territories are currently engaged in various projects within the province. Notably, investors from Hong Kong (China) have emerged as the frontrunners, contributing a substantial investment capital of over $3.8 billion USD. This amounts to 33.7% of the province's total foreign direct investment (FDI).
According to recent data, Japan secured the second position with a staggering investment of over 2.33 billion USD, while the United States stood at the third position with an impressive nearly 2.31 billion USD investment. Remarkably, Chinese investors have undertaken 31 projects in the province, making an impressive total investment capital of over 314 million USD. Other notable countries that have significant investments in the region include the United Arab Emirates (UAE), Singapore, and Indonesia.
During a recent meeting with investors, Cao Tuong Huy, Acting Chairman of the provincial People's Committee, emphatically reiterated the province's guiding principle – that the success of the locality hinges on businesses' impactful investments.
The province is dedicated to providing continuous support to investors throughout the entire project implementation process. Our reliable team is committed to promptly addressing any obstacles or challenges that arise along the way.
Over the past years, Quang Ninh has placed great emphasis on allocating investment resources to infrastructure development, with a particular focus on transportation projects. This strategic approach aims to attract investors and contribute to the overall growth and development of the region.
According to the VNA, the provincial authorities have prioritized the resolution of challenges concerning site clearance, resettlement, land rental, land procedures, electricity demand, and project infrastructure connection. This concerted effort aims to accelerate the development of infrastructure within the industrial parks.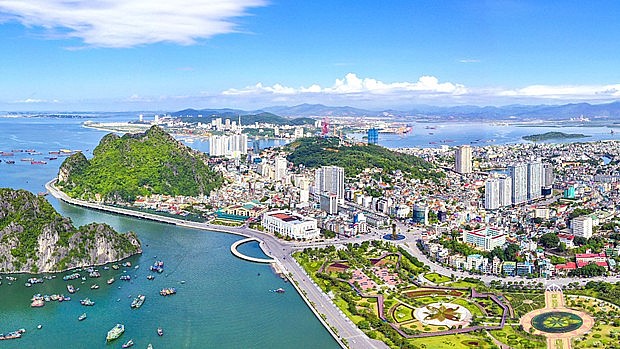 To attract investors, in the past years, Quang Ninh prioritises allocating investment resources for infrastructure development, especially transport works. (Photo: VNA)
In regards to transportation infrastructure, the province is actively expediting the construction of roads that will connect seaports, airports, and industrial parks. Additionally, there have been proposals for new projects which include the enhancement of National Highway 4B to promote stronger connectivity between Lang Son and Quang Ninh provinces. Moreover, plans for the development of Van Don – Mong Cai and Quang Ninh – Lang Son – Cao Bang expressways, as well as the enhancement of connection within the Northeastern and Northwestern regions, are also being considered.
According to Komoto Tomoshi, the CEO of Castem Vietnam, the company is proud to be the inaugural Japanese investor in Song Khoai Industrial Park located in Quang Yen town, Quang Ninh province. Castem Vietnam has invested a total of 19 million USD in establishing a state-of-the-art factory dedicated to the manufacturing and trading of precision mechanical components.
The company expressed its contentment with the favorable investment environment of the province, along with the strategic location of the industrial park in close proximity to the airport and seaports. Additionally, Vietnam's competitive advantage lies in its abundant supply of cost-effective and diligent workforce, as mentioned by the company representative.
Vietnam Retains Top 100 FIFA Ranking
FIFA, the international governing body for football, recently released the most recent world rankings on July 20th. In these rankings, Vietnam was recognized as one of the top 100 teams in the world and among the top 20 teams in Asia. This achievement ensures Vietnam's participation in the second qualifying round of the Asian region for the highly anticipated 2026 FIFA World Cup.
Accordingly, despite not playing any games over the last month, most Asian teams have not experienced any changes in their world rankings. Thailand continues to hold their position at 113th globally with a total of 1,174 points, while the Vietnamese side maintains their 95th position with 1,238 points.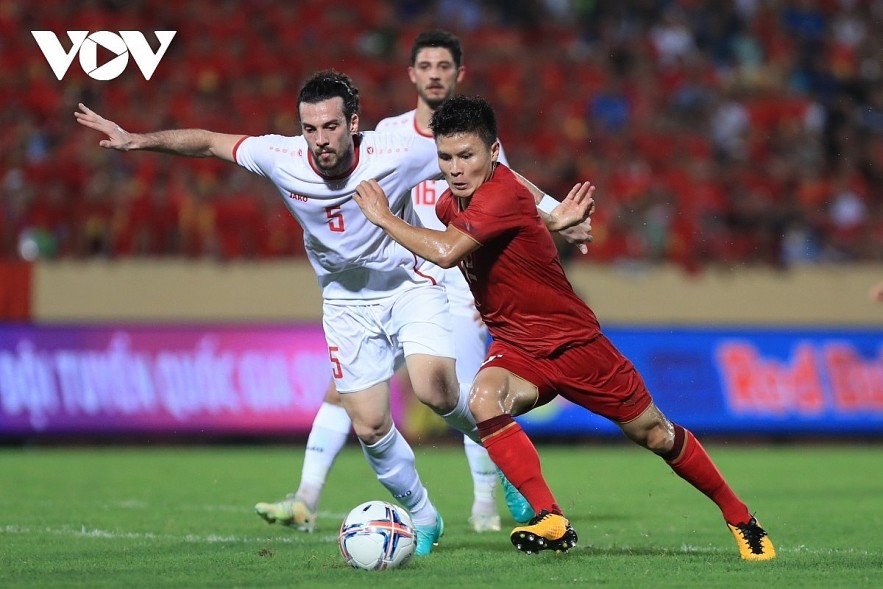 Photo: VOV
Japan remains the leading country in Asia, ranking 20th in the world. Iran follows closely at 22nd, while the Republic of Korea stands at 28th place. Saudi Arabia holds the 54th spot in the global rankings. Vietnam also performs impressively at 15th place.
Additionally, Vietnam remains the frontrunner in Southeast Asia, with Thailand and the Philippines closely following suit.
Thanks to its strong global and continental standing, Vietnam will not be required to participate in the play-off round in order to advance to the group stage of qualifiers for the 2026 FIFA World Cup and the 2027 AFC Asian Cup.
According to VOV, Vietnam is set to participate in the World Cup qualifiers from November 2023 to June 2024.
The most recent worldwide rankings have experienced significant alterations after a set of international matches held during FIFA Days in June. Notably, several intercontinental tournaments took place, including 25 matches of the CONCACAF Gold Cup in the North, Central American, and Caribbean region, as well as 37 matches at the SAFF Cup in South Asia and Consafa Cup in South Africa. Consequently, Mexico, Cameroon, Canada, Panama, Kuwait, and Bangladesh have all witnessed their rankings improve.
According to the latest global rankings, Argentina maintained its position at the top, followed closely by France, Brazil, England, and Belgium.
FIFA is scheduled to announce the next rankings on September 21st.
Vietnam Hopes to Draw More High-Spending Tourists Through Musical Tourism
The rise of Vietnam as a preferred destination for international singers on their world tours has sparked the development of musical tourism in the country. This emerging trend is poised to attract affluent travelers, eager to indulge in unique and captivating musical experiences.
The upcoming 8Wonder Music Festival, set to be held at the Vinpearl Nha Trang complex on the evening of July 22, has led to a significant increase in accommodation searches in the coastal city of Nha Trang. Agoda, an online room booking platform, has observed a surge of 80% in domestic users and 25% overall in searches for accommodations in this central location of Khanh Hoa province.
According to VNA, the festival will showcase an exciting lineup of performers including renowned US pop star Charlie Puth and a host of talented Vietnamese singers such as Ha Anh Tuan, Ho Ngoc Ha, HIEUTHUHAI, MONO, Tlinh, Amee, and DJ Mie.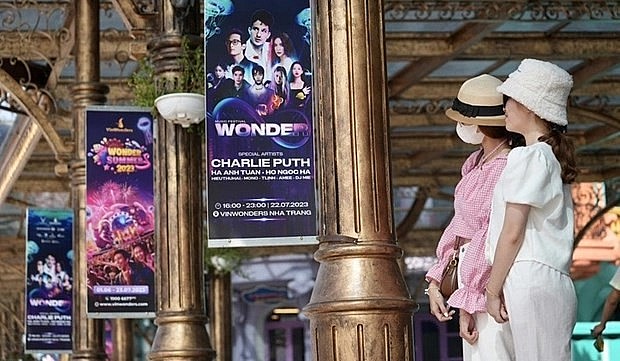 Visitors to the Vinpearl Nha Trang complex, the venue of the 8Wonder Music Festival on July 22 evening. (Photo: tuoitre.vn)
According to the Tuoi tre (Youth) newspaper, Tran Minh Duc, the Vice Chairman of the Nha Trang Tourism Association, stated that this festival is an innovative initiative that combines music with a renowned tourism complex. The objective is to attract a larger number of visitors to Khanh Hoa province.
Nguyen Huy Hoang, the Managing Director of Klook Vietnam, a leading travel experiences booking platform, emphasized the significance of international music events in boosting tourism. Such events not only captivate local fans but also draw the attention of enthusiasts worldwide.
Recent international music shows in the region have seen a significant influx of fans eagerly lining up for tickets, underscoring the strong link between these events and the tourism industry. This phenomenon highlights the fact that visitors not only attend these music shows but also take the opportunity to explore local attractions and immerse themselves in the local culture.
The festival showcases a lineup of renowned artists from both the US and Vietnam. Headlined by the esteemed pop sensation Charlie Puth, the event also features celebrated Vietnamese singers such as Ha Anh Tuan, Ho Ngoc Ha, HIEUTHUHAI, MONO, Tlinh, Amee, and DJ Mie.
According to Tran Minh Duc, the Vice Chairman of the Nha Trang Tourism Association, the Tuoi tre (Youth) newspaper has reported that this festival is an innovative event that integrates music with a prestigious tourism complex, aiming to attract a greater number of visitors to Khanh Hoa.
Nguyen Huy Hoang, the Managing Director of Klook Vietnam, emphasized the significance of international music events in boosting tourism. As the head of a renowned travel experiences booking platform, he acknowledged their ability to captivate not only local fans but also enthusiasts from across the globe.
Recent music events in the region have seen an overwhelming demand for tickets, illustrating the profound connection between these shows and the tourism industry. This phenomenon highlights the fact that visitors are not only attending music shows but also using it as an opportunity to immerse themselves in the local destinations and culture.
Vietnam's Real Estate Market Attracts Foreign Investors
Vietnam's real estate sector has become an increasingly attractive option for global investors, second only to the manufacturing and processing industry. With a total of over 1,100 projects and a foreign investment worth $66.4 billion, the country has established itself as a highly desirable destination in this sector.
During a recent seminar hosted by The Investor, Nguyen Anh Tuan, Deputy Director of the Foreign Investment Agency (FIA) under the Ministry of Planning and Investment, highlighted the increasing interest of international investors in Vietnam's real estate market.
The real estate sector in Vietnam holds the distinction of being the second most appealing industry for foreign investment, closely following the manufacturing and processing industry.
As of now, the nation has successfully drawn in more than 37,500 projects with an overall investment nearing $450 billion. Among these projects, there have been 1,100 real estate investments, totaling $66.4 billion, equating to approximately 15 percent of the entire foreign investment.
Investors from a total of 48 countries and territories around the world have made substantial investments in Vietnam's property market. The prominent investors come from Singapore, South Korea, the British Virgin Islands, and Japan. Ho Chi Minh City, out of the 45 provinces and cities that attracted foreign direct investment (FDI) in real estate, takes the lead with a registered capital exceeding $16 billion, representing 24.7% of the total investment. Following closely behind are Hanoi, Binh Duong, and Ba Ria-Vung Tau.
Foreign companies investing in Vietnam's real estate sector are mainly large-scale entities, according to Tuan. These companies have a wide range of projects that vary in diversity and quality.
Multiple foreign direct investment (FDI) ventures have made significant financial contributions, with investments reaching billions of dollars. Notable projects include the Ho Tram development in Ba Ria-Vung Tau, the smart city initiative in Hanoi, and the Nam Thang Long Urban Area project in Hanoi, among others.
Vietnam is an attractive destination for foreign investors due to various factors such as political stability, impressive economic growth, competitive manufacturing costs, abundant labor force, potential market opportunities, and a strategic geographic location that allows easy connections to large economies.
According to a report from VIR, the country's expansive coastline presents excellent opportunities for the development of resort properties. Additionally, the country's infrastructure system has received substantial investment, which further supports this growth potential.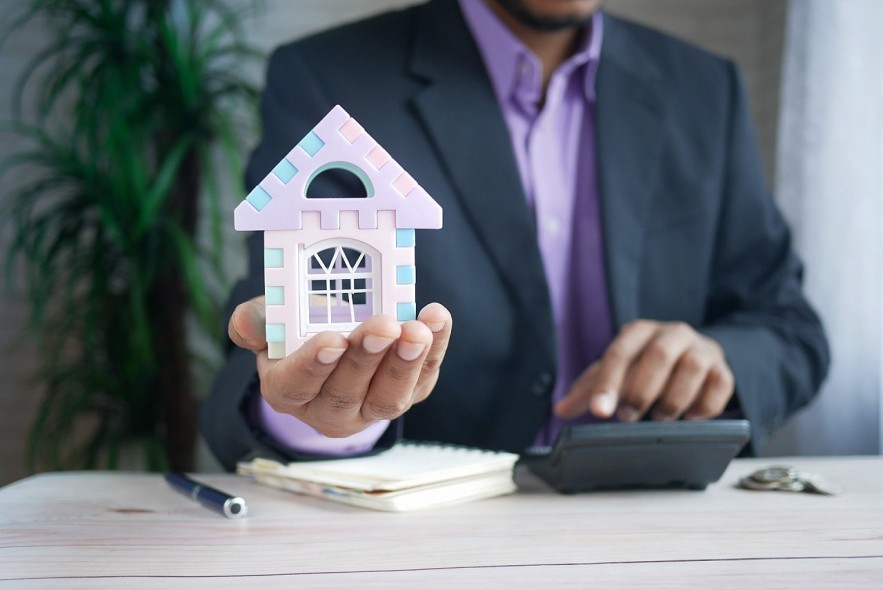 Photo: VNN
Tuan expressed a word of caution regarding foreign-invested real estate projects in Vietnam, acknowledging their advantages while highlighting concerns about inefficiency.
Many expansive land projects have faced delays in their implementation due to various factors, including the intricate administrative procedures associated with investment, construction, bidding, and land utilization. Furthermore, the legal framework governing the real estate market is perceived as lacking cohesiveness, clarity, and adaptability to evolving circumstances.
Nguyen Tuong Van, the Deputy Minister of Construction, expressed concerns about the potential impact of these various factors on the future growth of Vietnam's real estate sector. In order to align with global trends and attract high-quality foreign investors in the real estate industry, Vietnam should prioritize the ongoing revision and improvement of its regulations governing the real estate market.
The Ministry of Construction has taken the lead in the revision of the Housing Law and the Real Estate Business Law. These initiatives were presented for feedback during the 5th Session of the 15th National Assembly, which took place from May 22 to June 23 of this year. Currently, they are undergoing further refinement, and approval is anticipated to be granted at the 6th Session in November 2023.
The Vietnam Real Estate Brokers Association proposes a timely amendment to foreign investment policies in order to align with global economic fluctuations and changes in the FDI strategies of other countries.
Our main focus is on establishing a competitive and transparent investment environment. We are committed to providing a readily available supply of clean land, and we will carefully review power planning to accelerate power projects. Additionally, we strongly believe in investing in quality human resources through training initiatives. We are also dedicated to improving administrative procedures to streamline processes.
The stakeholders emphasized the importance for the government to promptly issue comprehensive and unambiguous guidelines regarding the roles, responsibilities, and authority of individuals involved in reviewing, assessing, and sanctioning applications. This will help mitigate prolonged administrative processing, which significantly burdens businesses in terms of time and financial resources.
Professor Nguyen Mai highlighted the significance of addressing concerns such as corruption, counterfeit goods, and inadequate enforcement of intellectual property rights in attracting foreign investment to a country. Enhancing control over these issues will further enhance Vietnam's potential to attract foreign investors.