According to the Command of Naval Region 5, on June 26, the Vietnamese Navy and the Royal Cambodian Navy successfully completed the 71st


annual



joint patrol



in the historic waters of the two countries.


The joint patrol operation aims to maintain security and order in the historic waters, thus creating conditions for the two peoples to develop the marine economy, and promote the solidarity, friendship, mutual understanding, and trust between the two navies.


The joint patrol was participated by Ship 253 under Brigade 127 of Region 5 of the Vietnam People's Navy and Ship 1141 of the Royal Cambodian Navy Marine Base.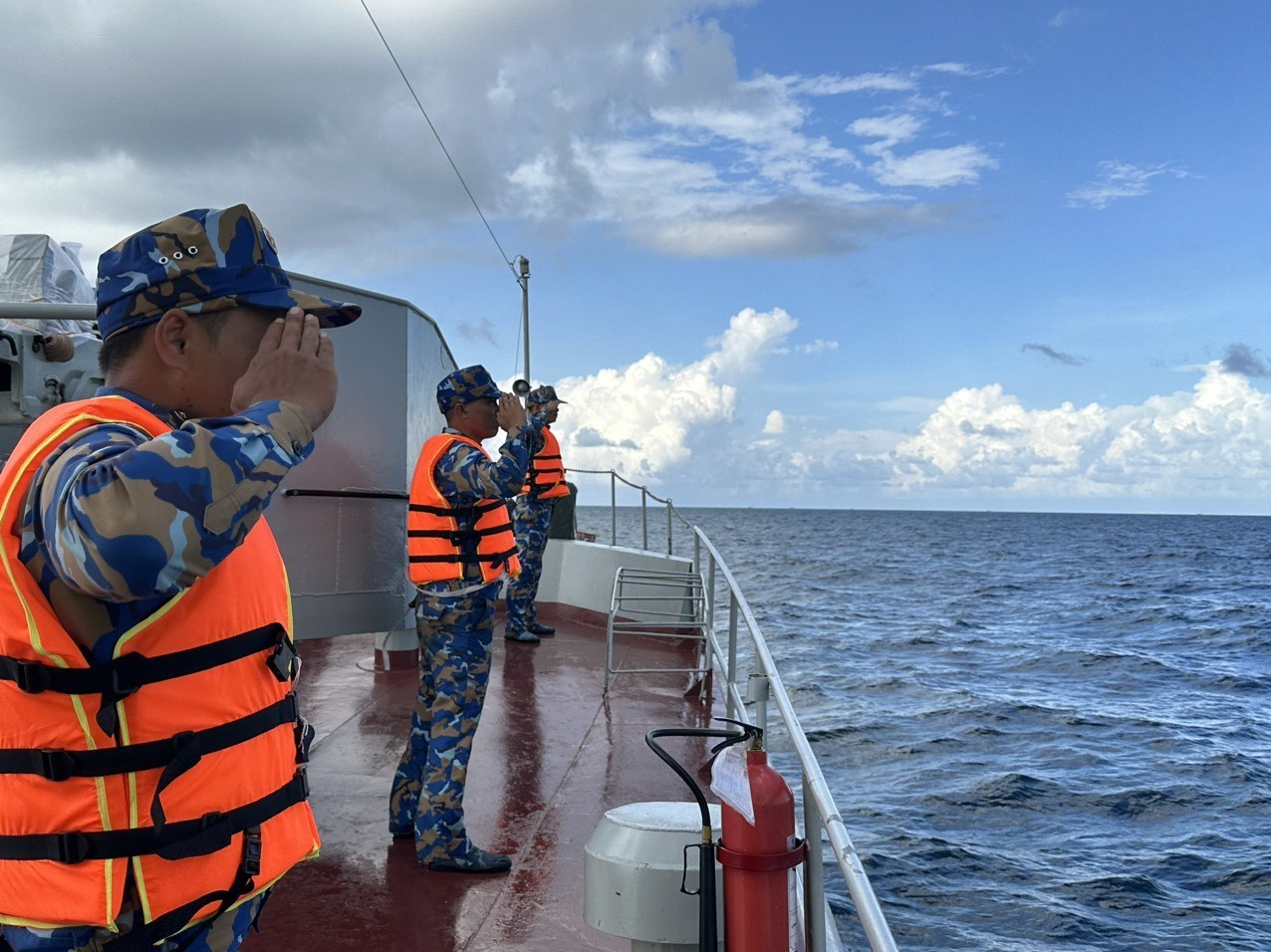 The two navies greet each other at sea.
(Photo: baohaiquanvietnam.vn)


During the operation, the two sides carried out the procedure between naval ships of ASEAN countries, also known as Hello ASEAN, exchanging information, coordinated in searching and rescue training, and practicing flag protocol in accordance with international signal law.


According to Senior Lieutenant Colonel Pham Luong Hao, Deputy Chief of Brigade, Chief of Staff of Brigade 127, commander of the Vietnamese patrol ship, this joint patrol operation was conducted in following the success of the Conference to conclude the 31st joint patrol held at Ream base, Preah Sihanouk province (Cambodia).


Due to thorough preparation, close coordination, and high determination, ships of the



two navies



have completed the joint patrol as planned, absolute safety.
On the morning of June 27, Ship 253 docked at the port of Region 5.