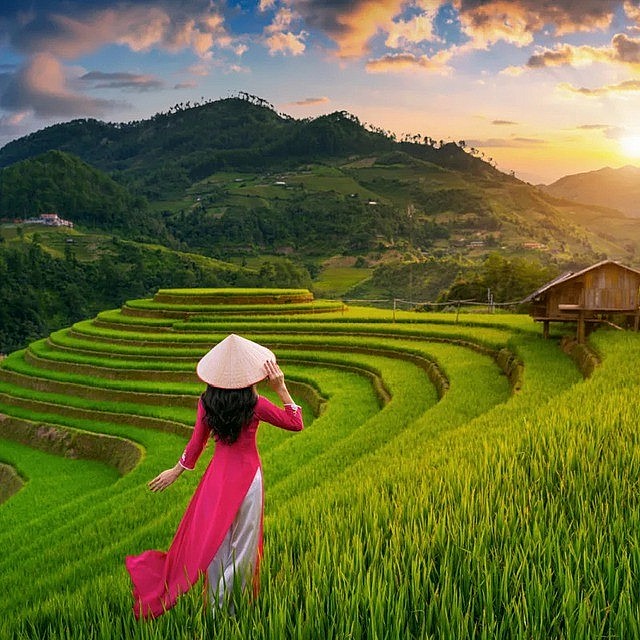 Vietnam is among the top five international destinations that visitors should visit this summer. Photo: traveloffpath.com
According the UK outlet, Vietnam is a country that saw a significant hike in terms of searches and bookings for the summer.
Cities like Hanoi have seen a search and book rate of up to 298%, Da Nang 439%, and Ho Chi Minh City 219%.
These searches prove there's more to the world than stereotypical destinations that people go to every year.
"Hanoi is the country's capital and is known as its art capital. You can find some of the city's most exciting architecture and centuries-old culture," the magazine suggested.
Rounding off the list of the top 5 is Japan, New Zealand, Italy, and France.
Travel Off Path, which provides the latest daily travel news, tips and trends affecting American travelers around the world, also cited the list by Expedia, saying summer travel is always fun, but when you're traveling internationally, it can be even more so.
"North America is a fun spot in the summer, but traveling somewhere new can be a good experience for families or solo travelers. The next time you're considering a trip, consider one in an international destination.
Learning about different cultures and identities helps us grow as humans, and traveling is a huge aspect of that," it said.
Hanoi welcomed more than 3 million visitors in January and February, an increase of 2.8% year-on-year. The figure included 535,000 foreign tourists, VietnamPlus reported.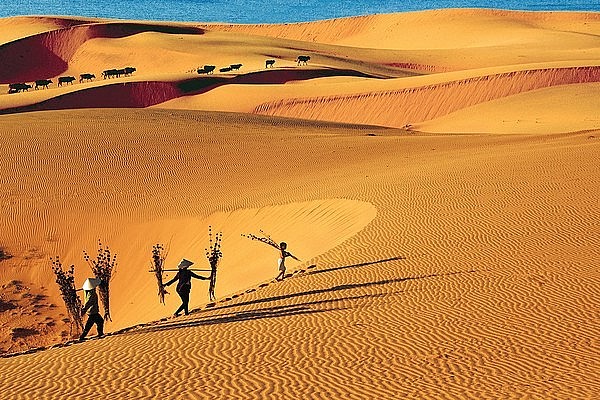 Sand dunes in Mui Ne of the south-central coastal province of Binh Thuan. Photo: VNA
In recent years, the local tourism sector has organized tourism connection programs in Quang Binh, Binh Dinh, Ho Chi Minh City, Kon Tum, Dak Lak, Ninh Binh, and Ha Nam and Quang Ninh, northern mountainous and Mekong Delta localities, attracting the participation of many travel agencies.
The capital city targets 22 million holidaymakers in 2023, including 3 million foreigners.
Last year, about 3.66 million foreigners visited Vietnam, exceeding the yearly target by over 70%. The number of domestic travelers stood at 101.3 million, much higher than the 85 million arrivals posted in 2019, the year before the pandemic. As a result, the sector earned approximately VND496 trillion (nearly $21 billion), down 34% from 2019.
The sector has set a goal of serving 110 million tourists this year, including 8 million foreigners, for VND650 trillion./.