April and September are the ideal times to visit Vietnam, as the humidity and temperatures are lower than during the peak of summer. This makes the experience more enjoyable and comfortable.
It's time to explore the well-preserved ancient town of Hoi An! With its canals, centuries-old Chinese temples, and French colonial buildings still intact, there's no better way to experience a unique piece of history. Tourists will marvel at the beauty and charm of this incredible destination.
Photo: Klook
Ha Long, located two hours by road from Hanoi, is a popular destination renowned for its cruise tours. However, in recent years, it has become increasingly overrun by tourists. As a result, visitors are advised to plan their trips carefully to avoid overcrowding. By visiting during the off-season or choosing off-the-beaten-track spots, tourists can still experience the beauty of Ha Long without the crowds.
The pristine beaches of Phu Quoc off the southern coast and the Cham Islands near Hoi An offer equal beauty in different settings. Whether you're looking for a tranquil beach escape or an adventure-filled getaway, these two beach destinations offer something for everyone. With powdery white sands, crystal clear waters, and lush greenery, you can experience two distinct and breathtaking beachscapes in one vacation.
Other natural attractions worth a visit include Son Doong Cave, the world's largest, in Quang Binh Province, the awe-inspiring Marble Mountains in Da Nang, and the mesmerizing sand dunes at Mui Ne.
The others on the list are Thailand, Cambodia, Indonesia, Singapore, Malaysia, and the Philippines. Each of these countries offer a unique and beautiful culture and landscape, making them ideal vacation destinations. From the hustle and bustle of Bangkok to the lush rainforests of Borneo, travelers will find something to love in every country.
It is known for its tropical climate, and for its rich and diverse culture.
Southeast Asia is home to 11 incredible countries, including Laos, Myanmar, East Timor, and Brunei. This region is renowned for its stunning tropical climate and its rich and vibrant culture. From the majestic mountain ranges of Laos to the stunning beaches of East Timor, there's something for everyone to enjoy in this captivating corner of the world.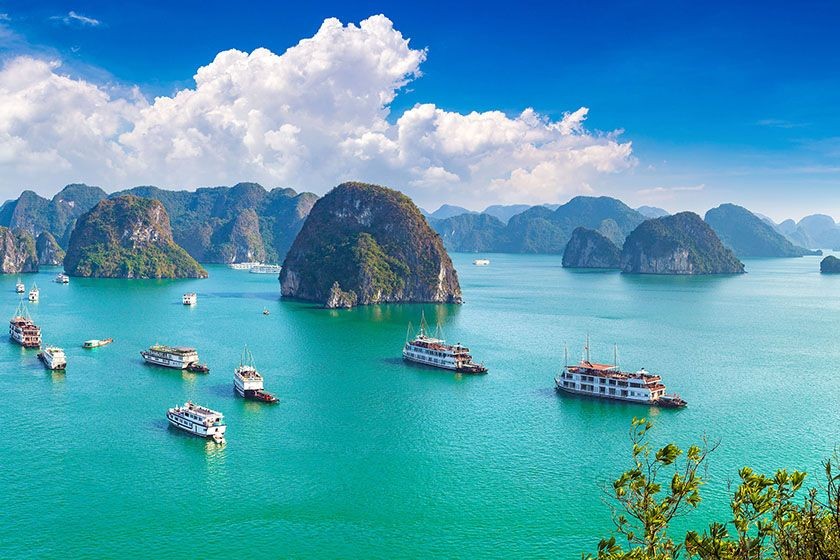 Photo: Shutterstock
The geographical region of Southeast Asia is a "melting pot of different religions, traditions, and cultures," according to the Independent. It is home to some of the most stunning temples, palaces, and natural sights on the planet, making it a must-visit destination for anyone looking to explore and marvel at the beauty of the world.
When it comes to relocating abroad, expats often seek a perfect work-life balance. They are looking for job security, attractive salaries, and the chance to experience a culture that is vastly different from their own. Additionally, they also seek other opportunities such as access to quality healthcare, education, and a safe and vibrant environment. By taking all of these factors into account, expats can ensure that they have chosen the ideal destination for their new life abroad.
According to a recent survey, Vietnam's popularity as a favorite expatriate destination has soared in comparison to previous rankings – and it's no surprise. With its vibrant culture, bustling cities, and natural beauty, the country offers countless opportunities for exploration and adventure. From white-sand beaches to lush green mountains, Vietnam is the perfect destination for those looking to experience the best of South East Asia. The country's affordable cost of living, vibrant nightlife, and delicious cuisine make it a great place to live and work. With its welcoming people and strong sense of community, Vietnam is an ideal choice for expats looking for an unforgettable adventure.
In 2015, the country was ranked 35th in InterNation's Working Abroad index. In 2016, this gem in Southeast Asia has risen to 12th place. In 2019, Vietnam ranked the worth's tenth-best country for expats – an impressive jump!
Breathtaking natural scenery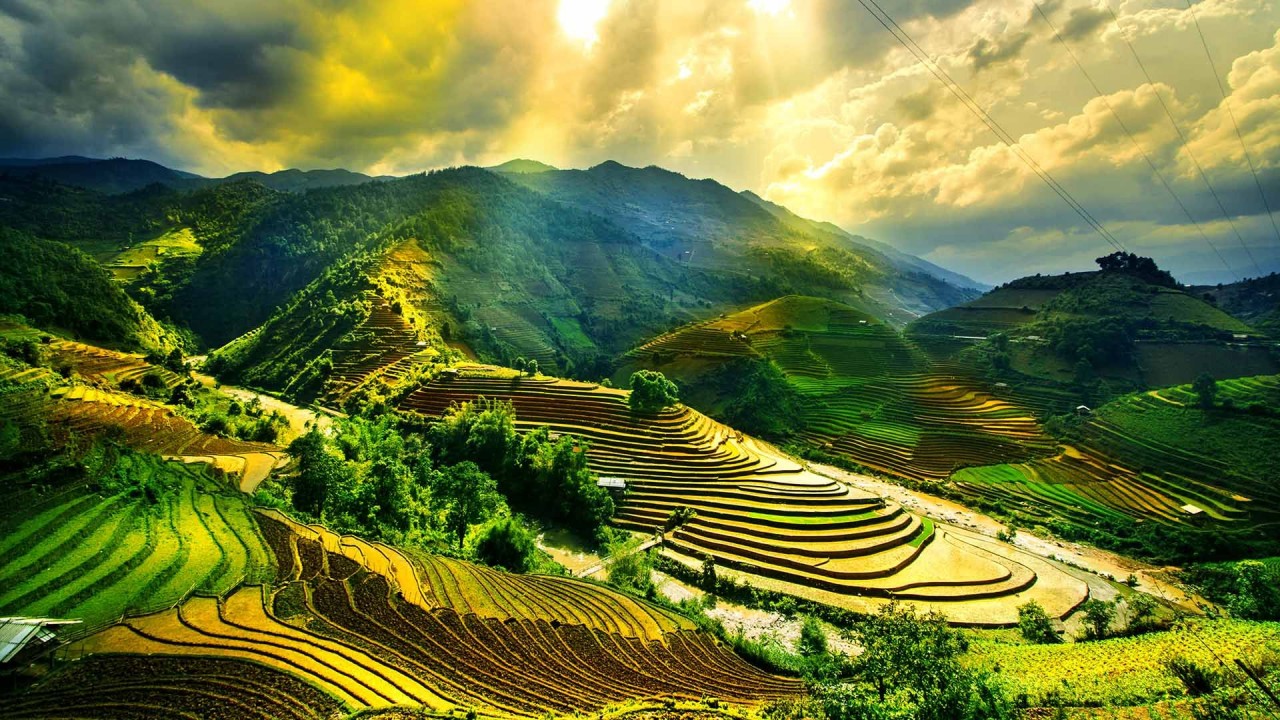 Photo: Rough Guides
From the old forest to the largest natural cave in the world, nature has bestowed Vietnam with an amazing array of stunning scenery. From the North to the South, visitors can explore and admire the world's top forests, rivers, waterfalls, and coastlines, as highlighted by Tripzilla.
It's a great place to go for a trek and explore the biodiversity of the area. Additionally, if you're looking to relax after a long day, there are plenty of sandy beaches with crystal clear waters for swimming and sunbathing.
If you want to be immersed in nature, visitors should not ignore Phong Nha–Ke Bang National Park. This place includes a wealth of massive cave systems, along with underground water vessels and extremely large and unique stalactites. Tourists can take people boats to explore these caves at an affordable price.
For an equally diverse and exciting experience, Nui Chua National Park located on the east coast in South Central Vietnam is also well worth a visit. Here, you will find more than 600 species of plants and more than 200 species of animals. It is the perfect spot for a trekking adventure and to explore the local biodiversity.
After a long day of exploration, relax on one of the many sandy beaches with crystal clear waters. Enjoy swimming and sunbathing for a memorable experience.
Suitable for outdoor activities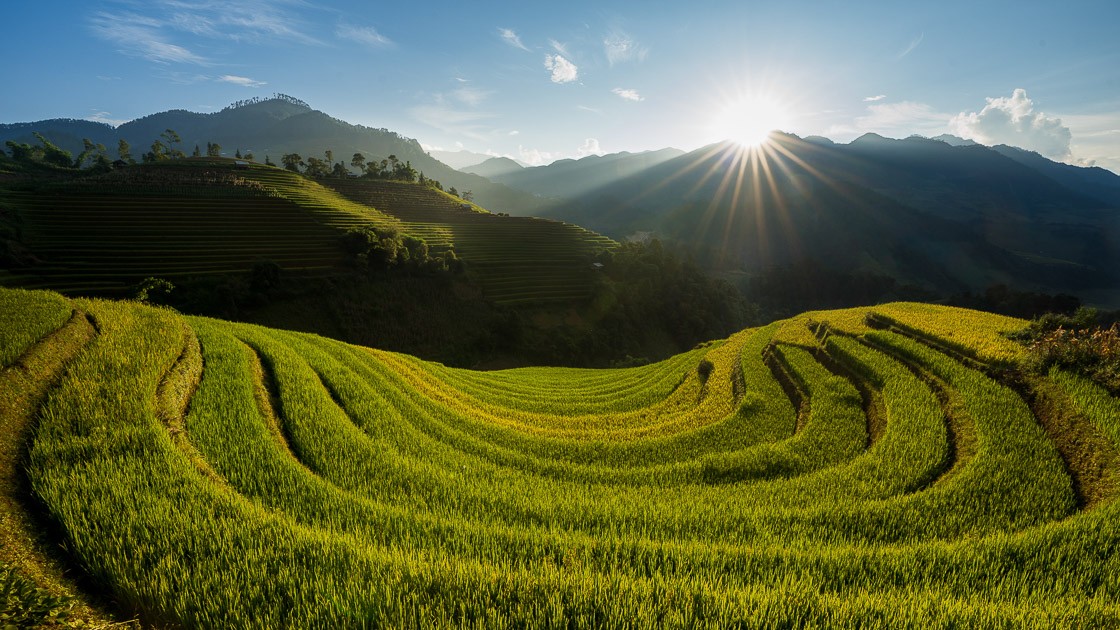 Photo: Lee Starnes
Not only possessing stunning scenery, Vietnam also has ideal conditions for outdoor activities, from water sports to land-based pleasures such as kayaking or backpacking. Windy roads and magnificent scenery will leave you thrilled.
From the south, Con Dao offers beautiful, untouched beaches, and the Central Coast has popular spots such as Nha Trang, with its stunning clear water and bustling nightlife.
There are many sunny days and stunning beaches to explore in Vietnam. Its extensive coastline is home to the UNESCO World Natural Heritage Site of Ha Long Bay, a stunningly beautiful area featuring turquoise seas and limestone mountains. Further south, the tranquil and untouched beaches of Con Dao are a must-visit. Along the Central Coast, Phu Quoc—half of which is a national park—boasts lovely white sand beaches, while Nha Trang offers stunningly clear waters and bustling nightlife. No matter where you choose to go, Vietnam's beaches are sure to provide a beach-goers paradise.
You can spend at least three days exploring the majestic Mekong Delta region, a river that is an essential lifeline for the Vietnamese people. Home to some of the most fertile soil in the country, the locals here can harvest up to three crops of rice each year, resulting in seemingly endless fields of green. One of the biggest highlights of the Mekong Delta is the Cai Rang Floating Market, boasting hundreds of boats loaded with mangoes, sugarcane, and other fruits and foods that the locals trade on the river.
Diverse dishes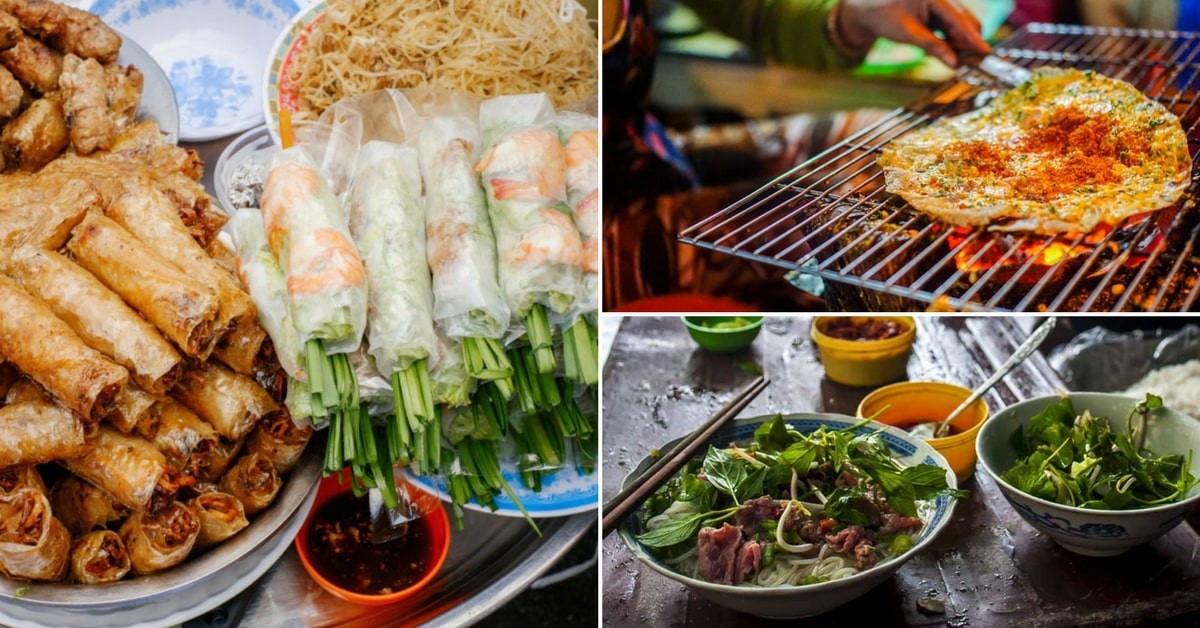 Photo: Klook
Vietnamese cuisine is renowned for its simplicity, yet rich and delicate flavors that captivate diners around the world. There's nothing quite like being able to experience the original versions of these dishes. Additionally, visitors can partake in an array of tropical fruits, from the familiar mango and watermelon to the more obscure rambutan and dragon fruit.
The German newspaper Stuttgarter Nachrichten recently published an article stating that Vietnam is one of the most beautiful countries in Asia. Accordingly, the first thing that draws people to this amazing country is its delicious food. The article evaluates Vietnamese cuisine as some of the best in the world, with fish and meat as the main dishes. Vegetarians also have a variety of options at restaurants, making the cuisine even more accessible. Especially for those who like to eat soup, it is worth it to come to Vietnam, as the country's "national dish," Pho, is incredibly special with its combination of noodles, meat, and vegetables. Besides Pho, spring rolls, fried spring rolls, and bread are also excellent dishes that should not be missed.
Best time to travel to Vietnam
Vietnam is a long and slender country, boasting diverse climates that can vary drastically depending on the region. This means that deciding when to visit can be quite a challenge. To ensure your trip is enjoyable, it's important to take the time to research the various climates, periods of rainfall, and temperatures in the areas you plan to visit.
The country has a tropical monsoon climate. If you're travelling to the south of the country, the best time to visit is between December and April – these months are generally the driest. If you're visiting the north of the country, then the driest months are usually in spring and autumn.
Within this broad weather picture, there are significant regional variations. Variations in altitude can also have a significant impact on temperatures; the south tends to have a year-round tropical climate, while the north is much cooler in winter.