More than 30 Vietnamese enterprises have their agricultural products and processed food introduced at World Food India (WFI) 2023 that opened in New Delhi, India, on November 3, VNA reported.
Vietnam is chosen as one of three "focus countries" with a pavilion covering 200 sq.m at the event.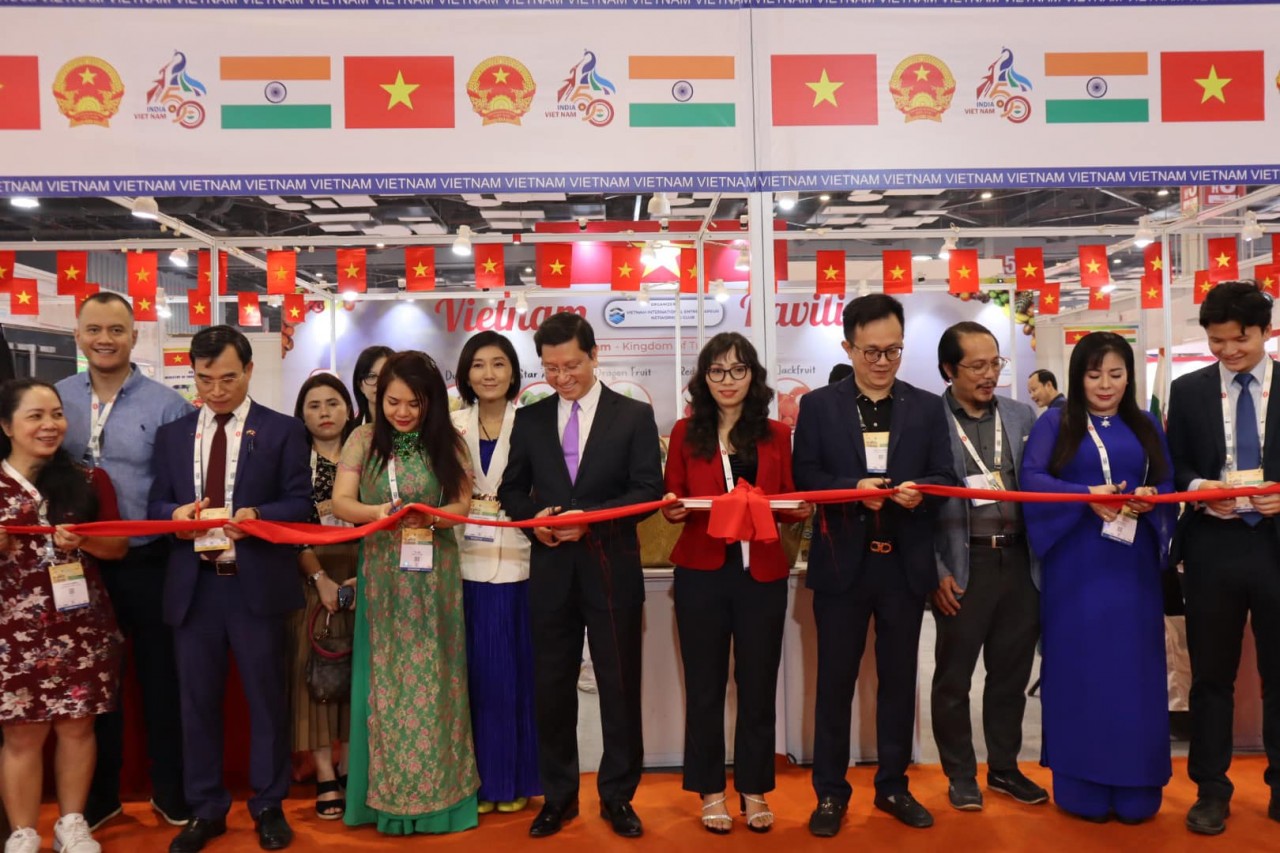 At the opening ceremony of the Vietnamese pavilion.
Speaking at the opening ceremony of the Vietnamese pavilion, Vietnamese Ambassador to India Nguyen Thanh Hai highlighted the growing trade relations between Vietnam and India in recent years.
The Indian food market is very large and there is still a lot of room for Vietnamese businesses to explore, he said.
"This participation, we hope to create a mark and an opportunity to help further promote cooperation between Vietnam and India in trade, especially the export of strong products in increasing quantities," Bui Trung Thuong, Vietnam Trade Counselor in India said.
Indian Minister of Fisheries, Animal Husbandry, and Dairying Parshottam Rupala visited the Vietnamese pavilion. He expressed his impression of Vietnamese products.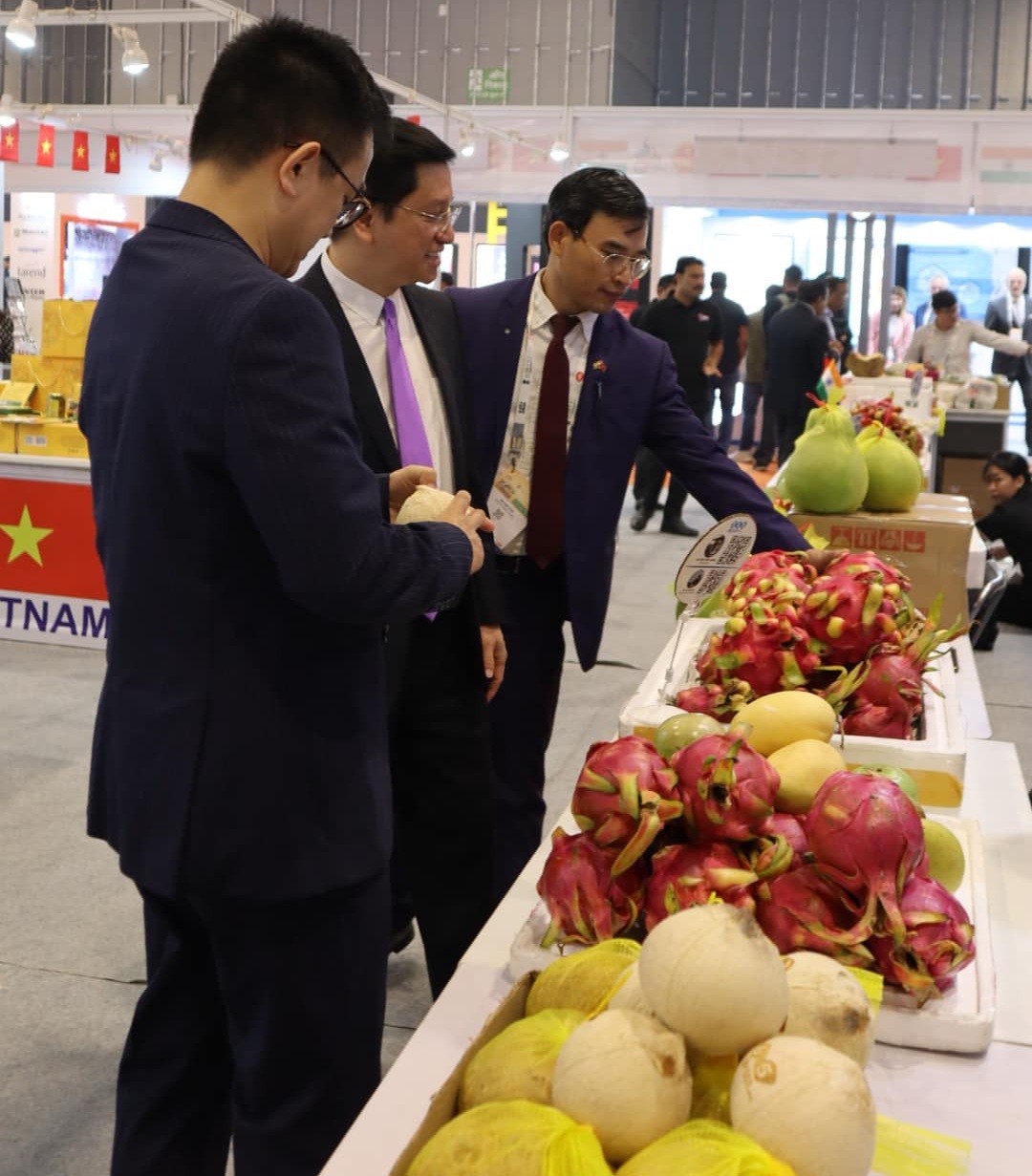 Vietnamese fruits at the pavilion.
A seminar is scheduled to take place on November 5 to highlight the potential of Vietnamese agricultural products and processed food. This is an opportunity for Vietnamese enterprises to connect with Indian partners in the field.
The second edition of the three-day event continues to celebrate 2023 as the 'International Year of the Millets' as Indian Prime Minister Narendra Modi inaugurates the global event at Pragati Maidan in Delhi.
The three-day WFI 2023 attracted 1,200 exhibitors, including 146 global companies, and ministerial-level delegations from 19 countries and territories. Over 50 workshops with over 200 speakers will be held within the framework of the event.
According to Anita Praveen, Secretary, Food Processing Industries, Government of India, global demand for processed foods is rising at a steady 4% due to increased urbanization, higher incomes, and convenience food preferences.
With its large population, increasing income levels, and strong economic growth, India is a promising investment destination, with its food processing industry shining as one of the most reliable sectors. As India marches towards becoming a $5 trillion economy, the food processing industry is poised to play a pivotal role.