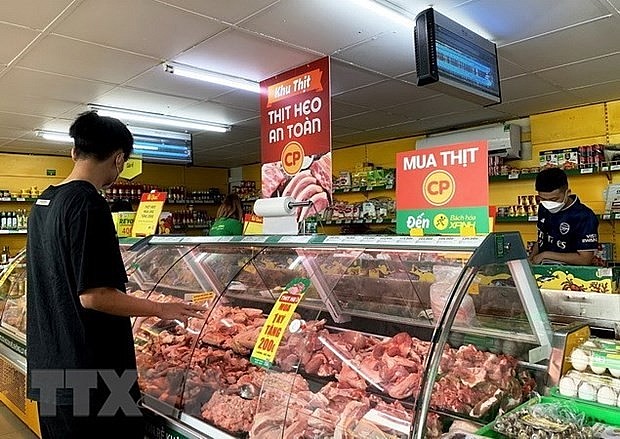 In January, Vietnam imports 35,440 tonnes of meat and meat products worth USD 74.13 million (Photo: VNA).
The imports from the US made up 22.45% of the total meat and products that Vietnam imported from 29 markets all over the world in the month.
Citing data from Vietnam Customs, the Import-Export Department stated that in January, Vietnam imported 35,440 tonnes of meat and meat products worth 74.13 million USD.
It saw a reduction of 45.7% in volume and 45.4% in value compared with those of December 2022.
Regarding import prices, in January 2023, the average import price of meat and meat products to Vietnam reached 2,092 USD per tonne, up 0.5% compared to December 2022 but down 1.6% compared to that in January 2022.
Particularly for pork, in the month, Vietnam imported 4, 910 tonnes of fresh chilled or frozen pork, worth 1.57 million USD from 15 markets.
Of that, nearly 35% were imported from Russia, about 23.5% from Brazil, and 21.52% from Germany.
VNA