Ha Long Bay in th northern province of Quang Ninh is one of the most popular attractions in Vietnam. Source: Independent/Getty
Renowned travel journalist Simon Calder of UK publication The Independent recently took an exciting trip to Vietnam and has shared his insights in a revealing article. According to VOV, Calder shared several pieces of advice for travelers wanting to explore the Southeast Asian nation. Tuesday marked the release of his article.
According to the reporter, the beginning of April is an ideal time to visit Vietnam due to its pleasant climate. The weather is generally dry and not overly hot, making it a perfect choice for those looking to enjoy a refreshing trip.
The friendly and inviting people of Vietnam are the nation's greatest delight. Boasting captivating scenery, a rich culture, and a hint of French influence, the country provides a wealth of experiences for your companion to enjoy," Calder remarked.
His first destination was Hanoi, a city known for its abundance of parks and lakes. The UK travel journalist recommended that visitors explore the local markets and sample the city's delicious street food. They should also take a boat trip to Ha Long Bay, located close to the port of Hai Phong. The area is breathtakingly beautiful, with its dramatic seascape of towering limestone pillars jutting out from the water.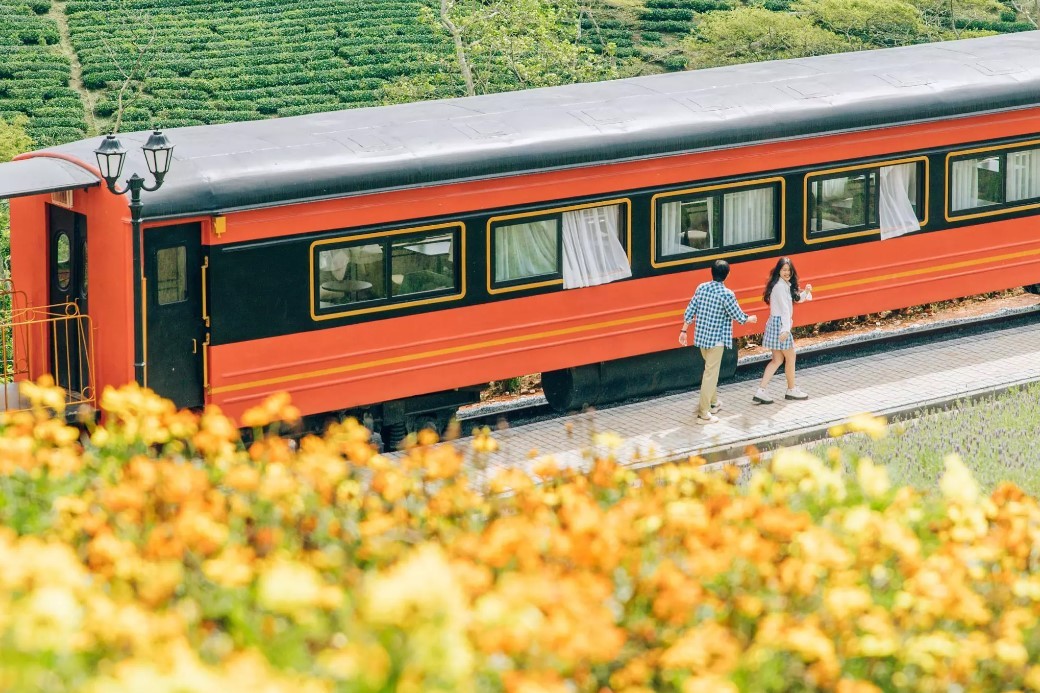 Train at Da Lat (Lam Dong), Cau Dat tea hill. Source: Trinh Nguyen
As he journeyed southwards, Calder proceeded by train and made a stop in Hue, where he was captivated by the remarkable ancient temples, pagodas, and monasteries that he encountered.
Situated a short distance to the south, Hoi An has a Chinese quarter and French colonial architecture that have been recognized by UNESCO and granted it World Heritage status," he emphasized.
The bustling metropolis of Ho Chi Minh City is the nation's economic powerhouse. To get a better understanding of the city's history, Calder suggests visiting the War Remnants Museum or exploring the subterranean war tunnels of Cu Chi. With so much to see and do, Ho Chi Minh City is sure to leave a lasting impression.
Finally, with a couple of days to spare, why not make the journey 50 miles south-east to the coast and the picturesque resort town of Vung Tau? It's a highly appealing destination located on a peninsula and is sure to make for a memorable trip.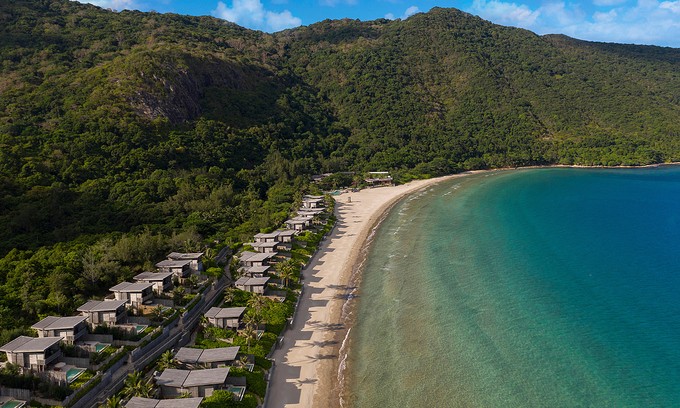 Six Senses Con Dao resort in southern Ba Ria-Vung Tau Province. Photo courtesy of the resort
Brekke Fletcher, a writer for Lonely Planet, the world's foremost travel magazine, has selected Vietnam as the perfect culinary destination to explore for their Elsewhere section.
VNA recently cited Fletcher's article about her nine-day journey to discover the delectable cuisine of various regions in Vietnam. Accompanied by a Vietnamese photographer, Fletcher explored the country's culinary diversity and experienced its rich flavors firsthand.
On her initial night in Ho Chi Minh City, she hopped onto the back of a scooter and ventured into the downtown area to savor the varied flavors of the marketplace.
The second one is to go deep into the captivating Mekong Delta. Fletcher entered Ben Tre province and embarked on a small-boat tour in the breathtakingly beautiful Mekong Delta, which included a memorable stop at an artisan workshop and a delightful lunch with a local farming family. The second one is to go deep into the Mekong Delta. Fletcher entered Ben Tre province and island-hopped on a small-boat tour in the Mekong Delta, which included a stop at an artisan workshop and lunch with a local farming family.
Taking the slow train to Hue city is an unforgettable experience. Sit back, relax, and take in the breathtaking coastal and rural views as you traverse one of the most beautiful rail routes in Southeast Asia. Passengers can even purchase snacks from vendors who hop on board during the journey!
The next one is to spend the day and night on the beautiful Lan Ha Bay. Fletcher said she had a wonderful time cruising the tranquil waters of the less-touristy area of the bay and was in awe of the stunning scenery. She then ventured into a sea cave by kayak and enjoyed cocktails as the sun slowly set.
On the final night of her stay, she opted to dine with a Hanoian family and sample their local specialty, Cha ca. This delectable Vietnamese fish cake was an amazing experience for her that she won't soon forget.