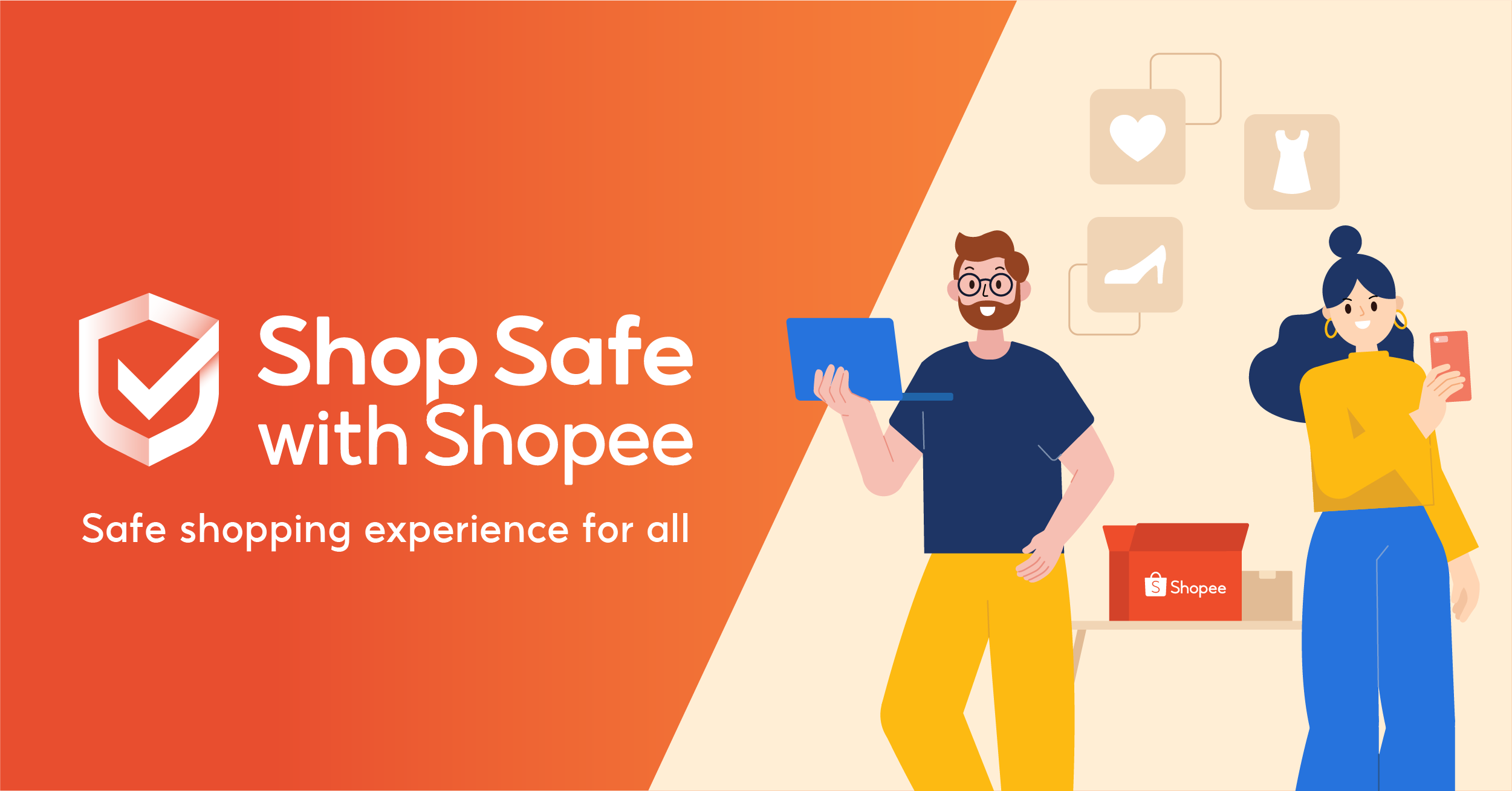 "These findings demonstrate the high level of trust that Malaysian sellers have in Shopee's ability to provide a safe and secure platform for their businesses. Our platform offers a variety of innovative features and protections that help to keep customers safe, such as Shopee Guarantee, secure payment options, and Preferred+ and Shopee Mall verification programs. Shopee also works closely with law enforcement agencies to combat fraud and protect its users," said Kenneth Soh, Head of Marketing at Shopee.
Tangible Impact on Sellers' Profitabilities
The #ShopSafeWithShopee survey found that nine in ten Malaysian sellers on Shopee have protected their business from any forms of online scams or fraud in the last year. Providing trusted shopping experiences has directly translated into the following tangible benefits:
53% of sellers have protected their brand reputation with stellar ratings, avoiding loss of followers, and reducing customer complaints of their store.
24% of sellers have saved expenses from any liabilities that could arise from scams such as order cancellations and processing fees.
23% of sellers have sustained the long-term continuity of their operations because they are able to keep clients loyal and minimise or avoid online business disruptions.
These findings highlight the fact that sellers keenly understand that customers want to be confident that they are buying from trusted sellers and that their purchases are protected. By taking steps to ensure safe shopping, sellers know they can build trust with customers and boost their sales.
Prioritising Online Safety Features to Maximise Customer Trust
By design, Shopee strengthens responsible selling among its community of sellers by incentivizing them to ensure high standards of service to buyers. Shopee University's Seller Education Hub also drives education through free webinars on Malaysia Brand Protection, Return Policies, and Shopee Mall.
When asked, "When setting up your online business, what features do you prioritize to ensure your customers' safety?" Malaysian sellers who took the survey revealed:
47% of sellers on Shopee have established strong operational safety standards by complying with Shopee's safe policies and guidelines, providing excellent customer service, and accumulating customer ratings and testimonials of this record.
35% of sellers have gotten verified as Shopee Mall, Preferred+, Preferred seller with the objective of allowing their customers know that they follow a 100% Authenticity Policy, adhere strictly to the 15-day return/refund policy for all buyers, and have no less than 95% of products listed as ready stock.
17% of sellers ensure that their customers know that Shopee offers a variety of secure payment options and return/refund policies, such as Shopee Guarantee, where payments to sellers are temporarily held by Shopee until buyers confirm that orders are fulfilled and satisfactory.
These proactive measures are in line with the expectations Malaysian customers have when seeking safe online experiences. In a similar survey of 1,000 shoppers earlier last month, Shopee found that Malaysians value the opinions of other buyers when making online purchases. They are also likely to choose sellers who have been verified by Shopee or who have a good track record of customer service.
During this 11.11 Big Sale, users can shop worry-free at Shopee Mall. With over 5,000 renowned brands, users can shop from 100% authentic brands, enjoy a 15-day return policy, and benefit from an impressive 8X money-back guarantee. Shopee Mall Brand Memberships provide users priority access to the latest products, members-only discounts and promotions, and redeem vouchers and gifts while earning points with every purchase. On 11.11, users can enjoy daily deals and discounts from trusted brands like 70mai, Dessini, Skechers, SKINTIFIC, Vinda, and more, especially on Shopee Live.
Shopee
Shopee is the leading e-commerce platform in Southeast Asia & Taiwan. Shopee promotes an inclusive and sustainable digital ecosystem by enabling businesses to digitalize and grow their online presence, helping more people access and benefit from digital services, and uplifting local communities.
Shopee offers an easy, secure, and engaging experience that is enjoyed by millions of people daily. Shopee is also a key contributor to the region's digital economy with a firm commitment to helping homegrown brands and entrepreneurs succeed in e-commerce.
Shopee is part of Sea Limited (NYSE: SE), a leading global consumer internet company. Sea's mission is to better the lives of consumers and small businesses with technology through its three core businesses: Shopee, Garena and SeaMoney.