Overview of Pu Luong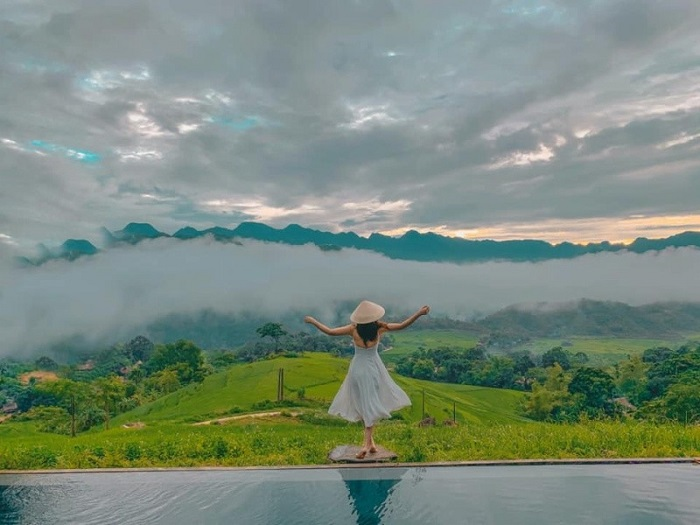 Photo: Pystravel/ via DulichVietnam
Pu Luong Nature Reserve is located in Ba Thuoc and Quan Hoa districts, 130 km northwest of Thanh Hoa city, according to Du lich Vietnam (Vietnam Travel).
With an area of ​​more than 17,600 ha and rich flora and fauna, Pu Luong impresses visitors with the wild beauty of primeval forests, terraced fields along with the serene ethnic villages.
There are many famous tourist destinations near Pu Luong such as Ban Lac (Mai Chau), Ca Than Cam Luong stream, Cuc Phuong Forest (Ninh Binh), Ho Dynasty Citadel (Thanh Hoa) forming attractive travel journey.
Ideal time to visit Pu Luong
Photo: Northeast/ via DulichVietnam
The first ideal time to travel to Pu Luong is in the young rice season. Around the end of May and early June as Pu Luong starts a new rice crop, the fields wear fresh green garb. Although it's in summer, the climate is quite cool and comfortable.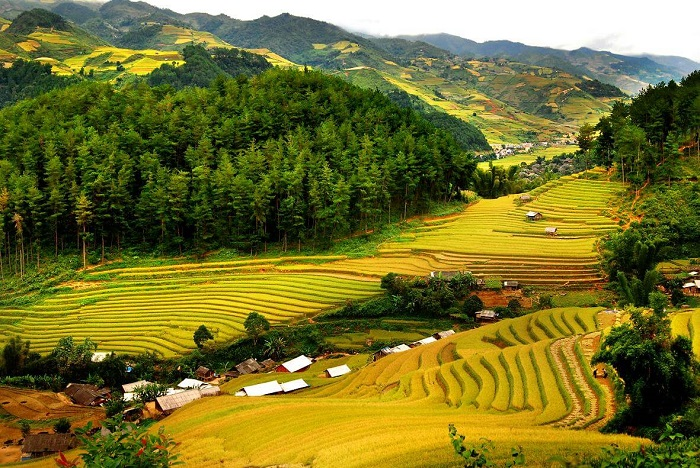 Photo: Topreview/ via DulichVietnam
More perfectly, tourists can come to Pu Luong in ripening rice season around September and October annually. At this time, the terraced fields on the hillside turn yellow, attracting a large number of travelers to check-in.
Accommodation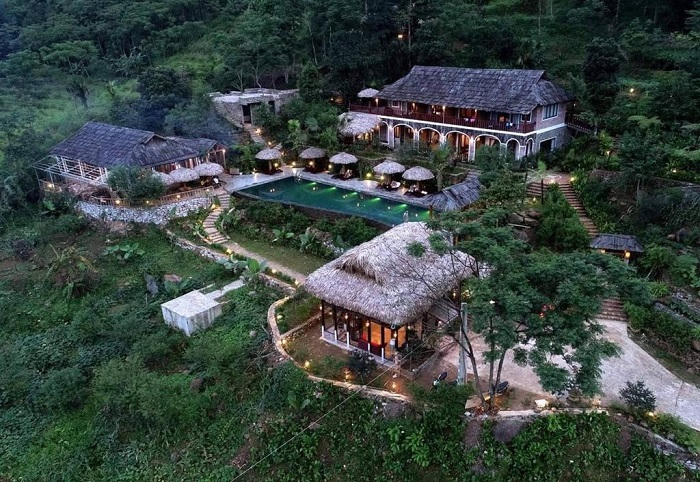 .Photo: Dulichlinhbinh
Homestay is the most preferred choice of accommodation among many visitors when coming to Pu Luong due to the reasonable price and good quality. Besides, staying at homestays, visitors have the opportunity to know more about the cultural values of ethnic minority
There is only one resort here namely Pu Luong Retreat resort located in Pu Luong Nature Reserve. The resort offers peaceful accommodations amidst the lush greenery. It features an outdoor infinity pool, a restaurant, and a garden. Guests can enjoy views of the rice fields and mountain ranges.
Tourist attractions in Pu Luong
Kho Muong Village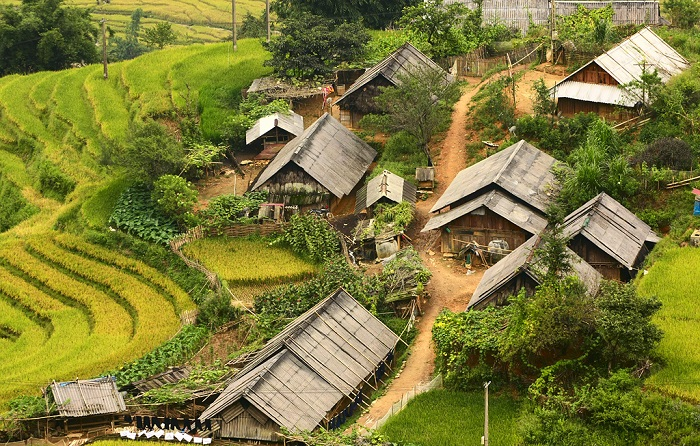 Kho Muong Village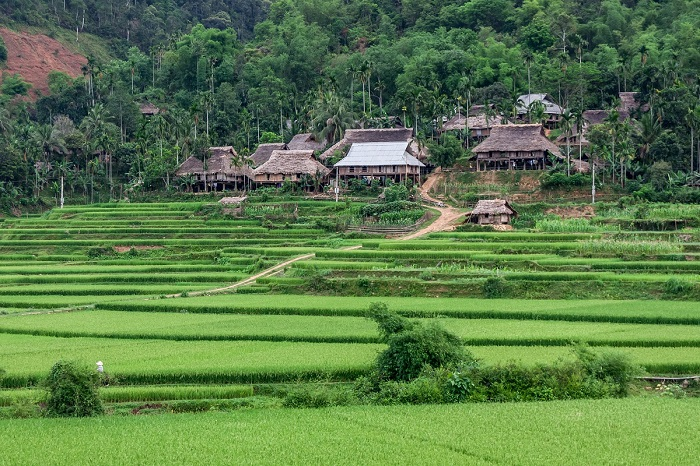 Photo: Vietnammoontravel
Kho Muong Village is quietly nestled amid the pristine and bucolic valley. The road to Kho Muong Village is quite winding and difficult with one side is cliffs and another side is deep abysses giving thrills to exploration-lovers. Nevertheless, once reaching here, tourists will be overwhelmed by its magnificent beauty with straw-and-palm-covered houses surrounded by yellow terraced fields and dense primeval forests.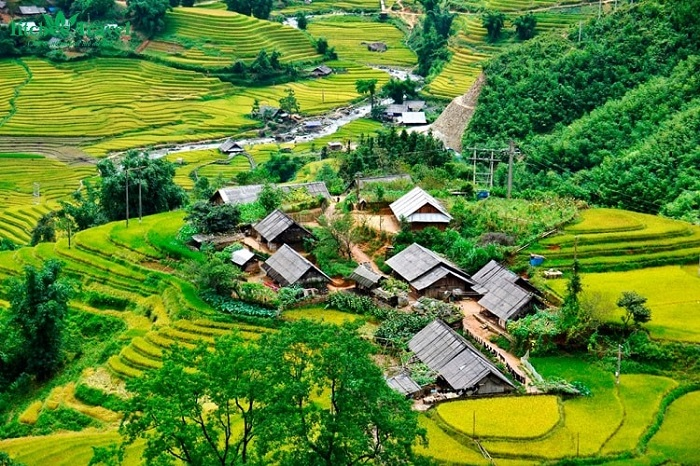 Photo: Youvivu
Hieu Waterfall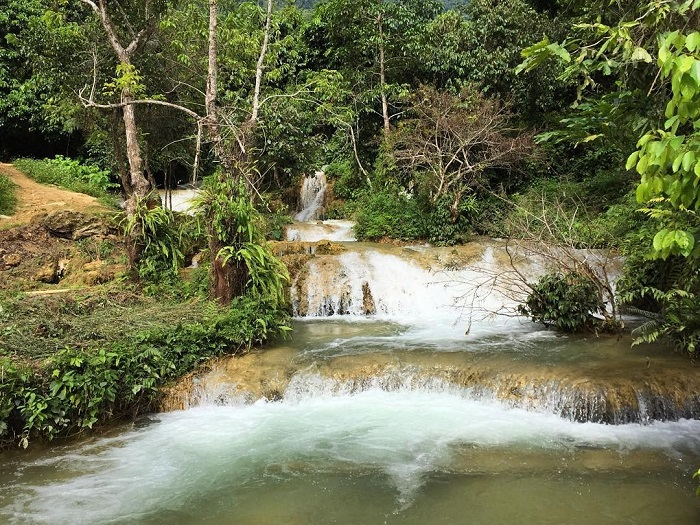 Photo: Vntrip
Hieu Waterfall is situated in Hieu village, Co Lung commune, Ba Thuoc district. Two sides of the road leading to the waterfall are covered by terraced fields; hence, this place attracts the attention of many nature-lovers.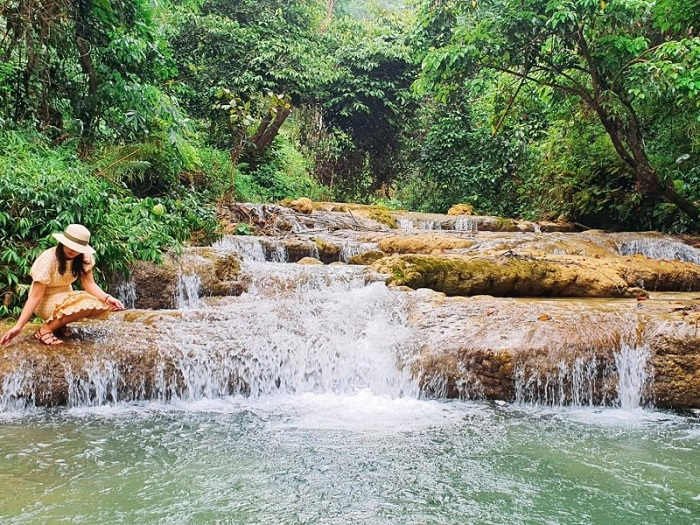 Photo: Checkintravel
The most ideal time to visit the waterfall is in June as the terraced fields start to ripen and the stream is full of water. Taking a dip into the cool crystal-clear water and breathing in the fresh air will surely help tourists to forget all the chaos of daily life.
Don Village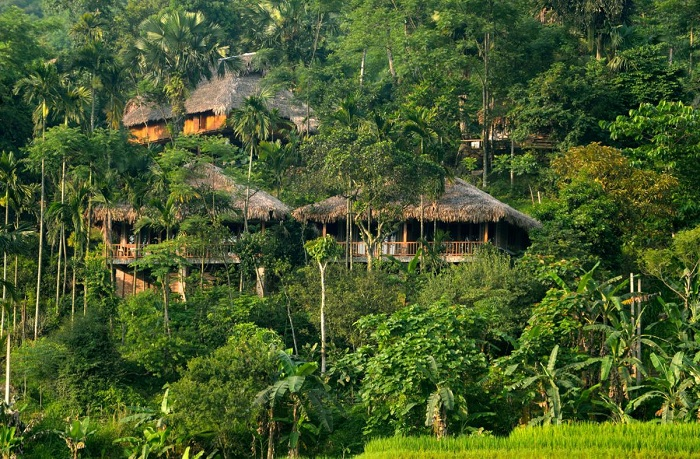 Photo: Agoda
Don Village is located in Thanh Lam commune, Ba Thuoc district. This is a small village, with only about 80 households living along the hills. The weather here is cool all year round, which is so appropriate for tourism activities.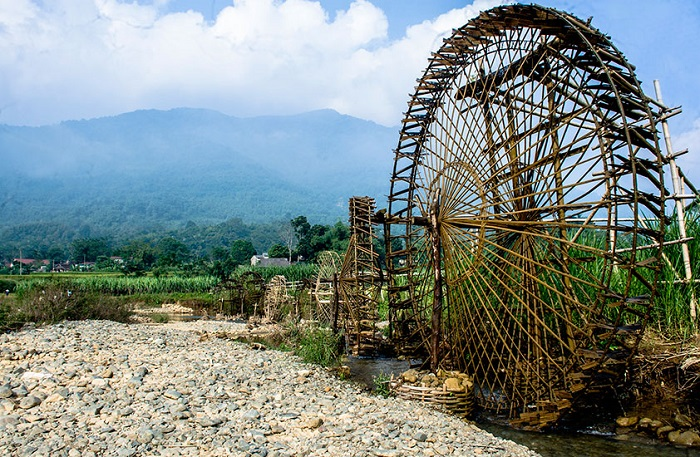 Photo: Naturabungalow
Stilt houses in Don Village are considered the most perfect places to take in the entire view of the ripening terraced fields. Also, Don Village is bestowed with by the cool clear streams, majestic mountain ranges and dense primitive forests. Don Village has become an endless inspiration for many avid photographers.
Pu Luong mountain peak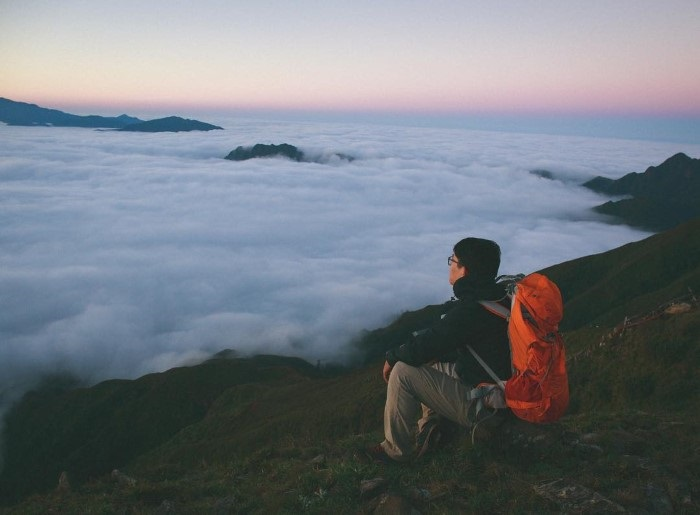 Photo: Mytourcdn
Dubbed as the "paradise in amidst the forests", Pu Luong possesses the imposing natural landscape shrouded by dense mist all year round. In the early morning, the clouds hover through the mountain peak of Pu Luong creating fairy-tale scenery.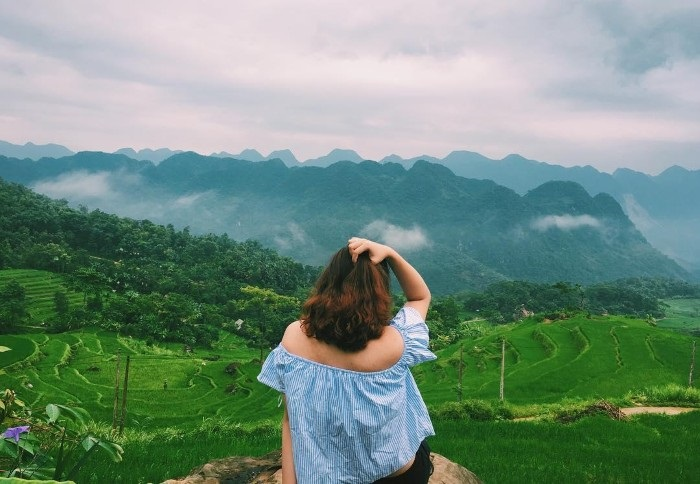 Photo: Flynow
Pu Luong is among the mountain peaks that any trekkers wish to conquer at least time. It often takes about 6-8 hours in the good weather condition to reach the Pu Luong peak.
Standing on the top of Pu Luong Mountain, visitors can capture in their eye the whole view of the majestic mountains and immense rice fields. Camping overnight is also an interesting experience that must a try here.
Pho Doan fair market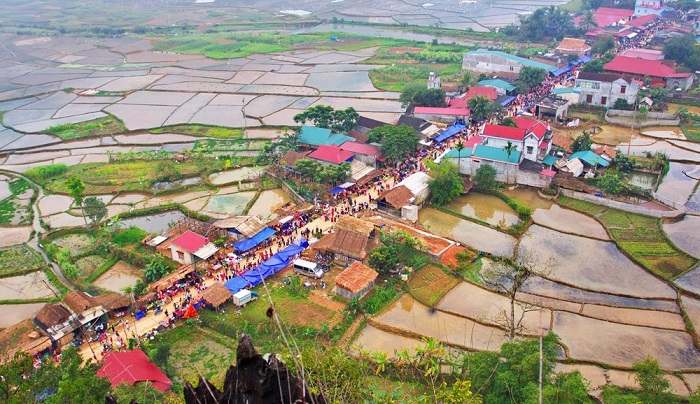 Photo: Baomoi
Pho Doan fair market is held on Thursdays or Sundays and has long been famous since the French colonial period. The market sells various kinds of items including vegetables, clothes, poultry, specialties, etc. It is also the place to socialize between ethnic people in Pu Luong with ones from neighboring places such as Tan Lac, Lac Son districts (Hoa Binh province).
Specialties in Pu Luong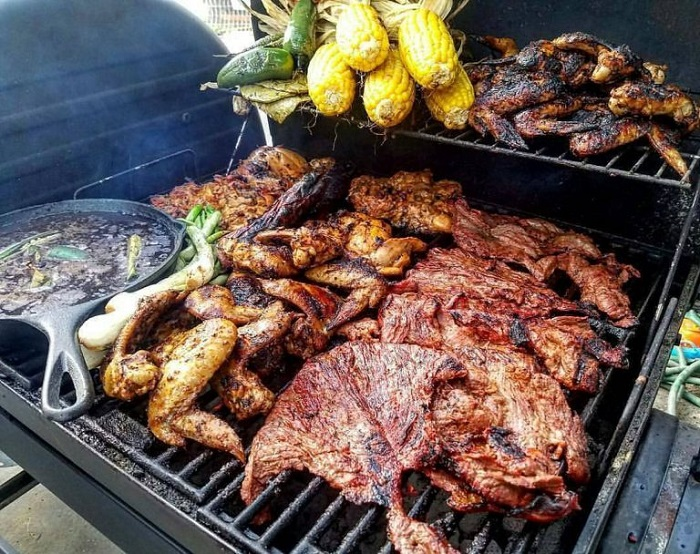 Photo: Upsieutoc
Pu Luong has not offered luxury restaurants and eateries. Instead, tourists will have the chance to savor simple but mouth-watering specialties such as hill chickens, snails, sour bamboo shoots, com lam (rice cooked in bamboo tubes), banana flower salad, grilled spring duck, roasted pork, etc.