The Hai Van Pass is renowned as one of the world's top ten most beautiful coastal roads. It not only holds historical significance, but it also captivates travelers with its spectacular and artistic beauty. The daunting death curve and winding roads create a thrilling adventure for backpackers and provide unique experiences.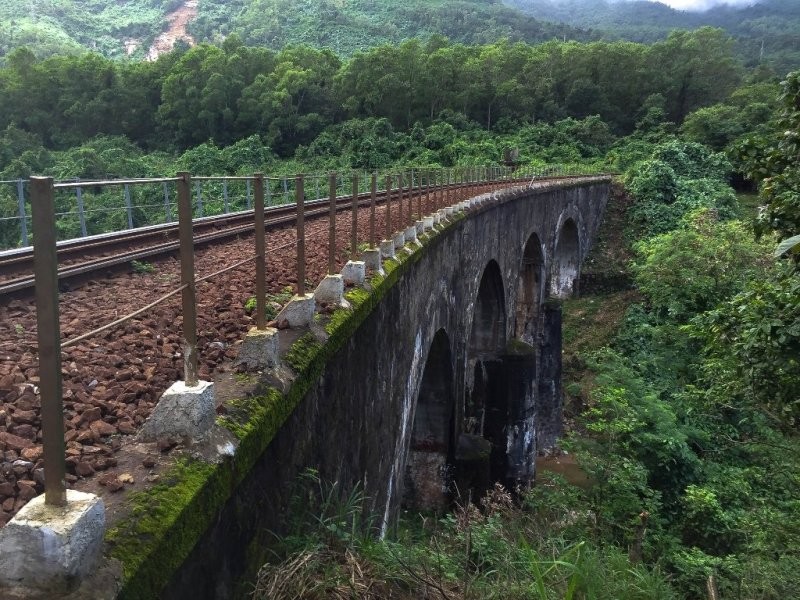 Photo: Vietreader
Located at the foot of Hai Van Pass, the Don Ca arch bridge is part of an elevated railway track connecting Da Nang's Lien Chieu District with Thua Thien Hue Province's Phu Loc District. It stands amidst unspoiled natural surroundings, showcasing its pristine beauty.
The Don Ca Arch Bridge in Hai Van Bac Station, Phu Loc, Thua Thien Hue, is a railway bridge with unique architecture. Its dome-shaped foot spans a small stream in the area of Hai Van Pass. Thanks to its special structure and location, it was voted one of the top 10 most beautiful coastal roads in the world by The Guardian newspaper.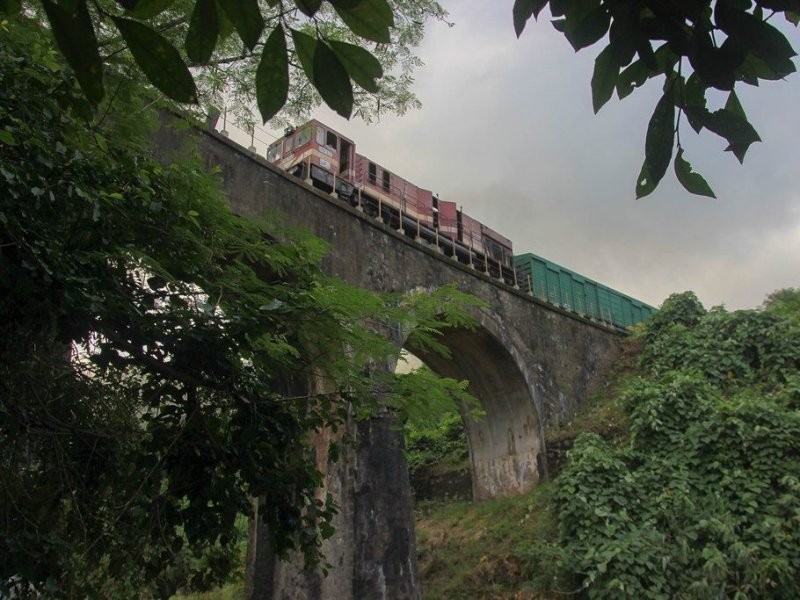 Photo: Vietreader
When viewed from above, the Don Ca arch bridge in Da Nang resembles the famous Glenfinnan railway in Lochaber, Scotland, featured in the classic film Harry Potter.
Currently, the Don Ca arch bridge not only serves as an important part of the North-South railway line, but also attracts tourists with its unique beauty. Visitors are amazed by the magnificent nature and have the opportunity to relax in the clear, cool stream.
Cau Vom is also a popular check-in spot along the way. It is not only a beautiful photography location in Hue, but also an ideal camping place for backpacking trips and fun weekends.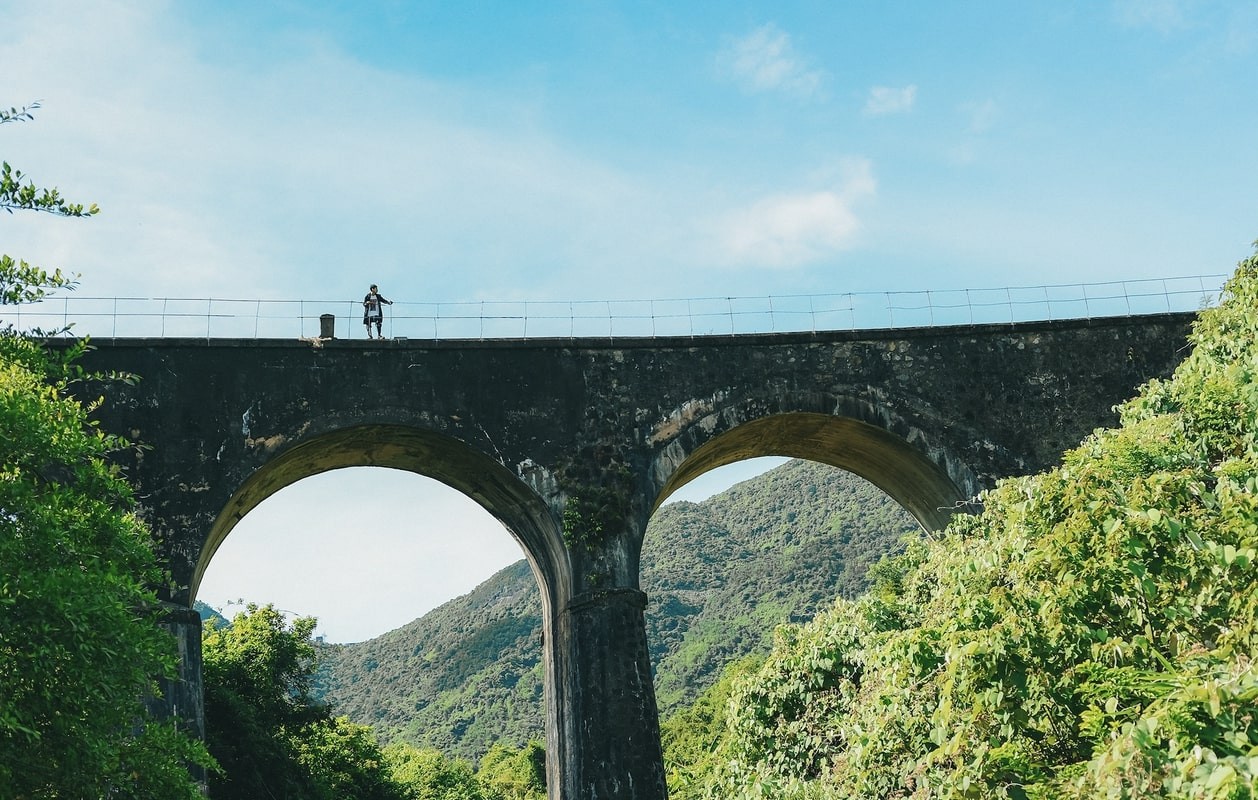 Photo: kienthuc.vn
Between 1881 and 1885, the French constructed the first railway line in Vietnam, connecting Saigon and My Tho. In the early 20th century, they extended the railway through Hai Van Pass, which included the construction of 18 bridges over streams. The Don Ca bridge, built around 1902-1906, stands out with its unique architecture and 4 stone arches, reaching a height of 20m with a length of approximately 100m.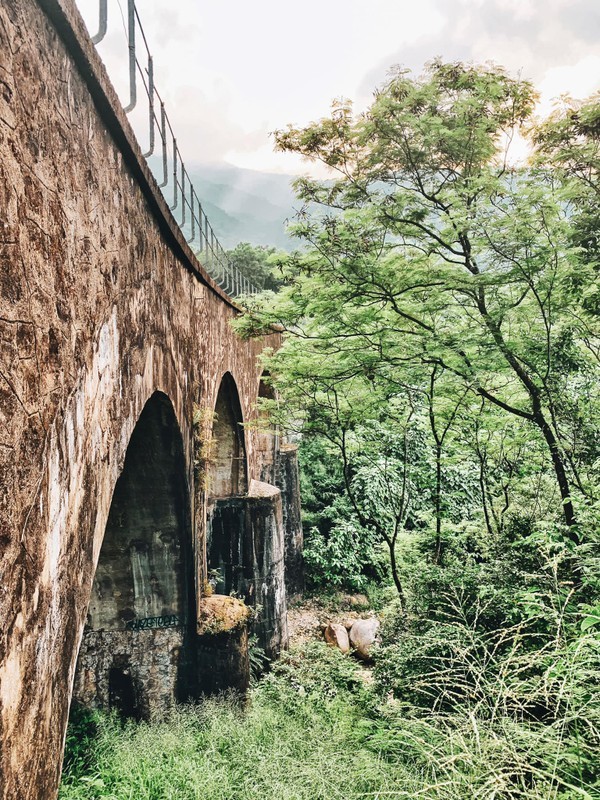 Photo: kienthuc
The Don Ca arch bridge is not only an important part of the North-South railway but also a popular tourist destination. Visitors should exercise caution when driving on the narrow and wet concrete roads, as the mossy surface can be slippery. It is advisable to wear shoes with good traction for ease of movement on the narrow and rocky railway.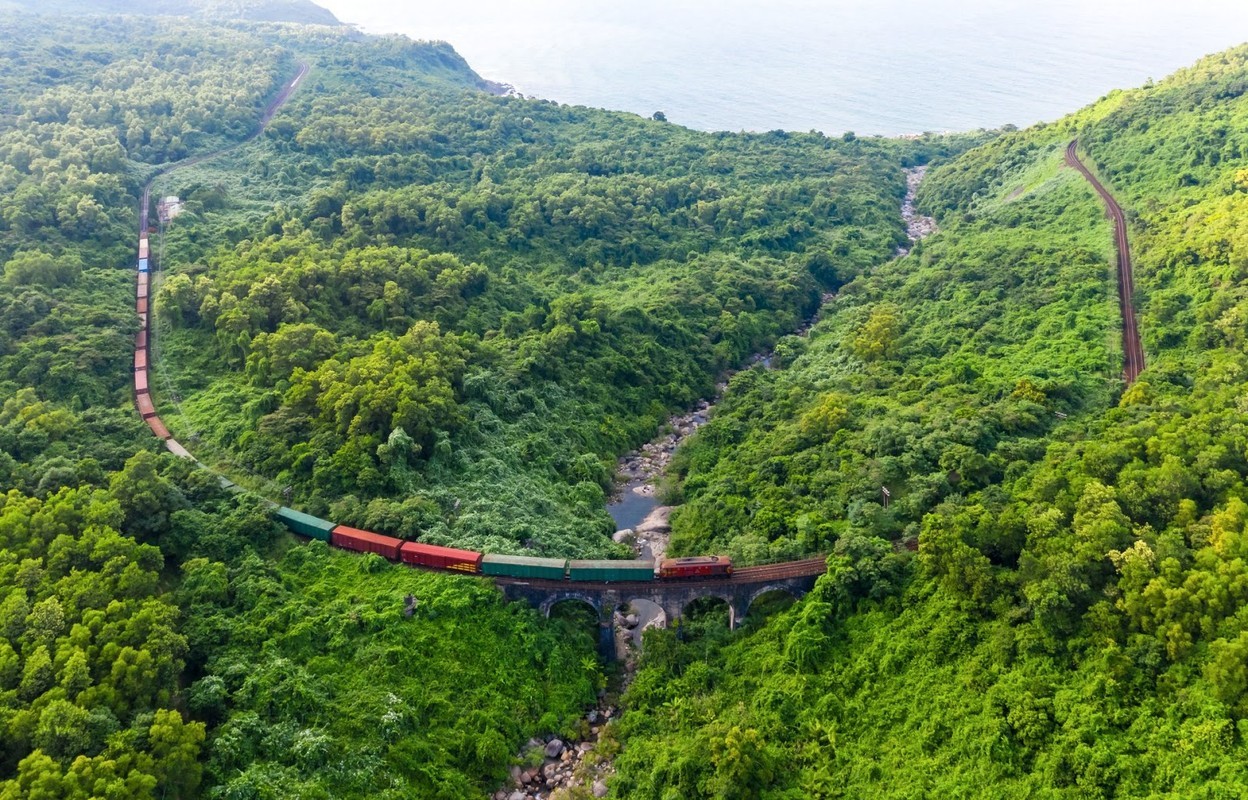 Photo: kienthuc
At the Don Ca arch bridge, visitors can admire the majestic Hai Van and the deep blue sea color of Lang Co Bay. The pass, voted one of the 10 most beautiful routes in the world by Travel + Leisure, offers stunning scenery throughout the journey. The classical French architecture of the Don Ca arch bridge at the foot of the mountain promises an unforgettable experience.