Post office buildings in the United States display a diverse range of architectural styles, from classical characteristics to the unique charm of vernacular design. While often overlooked by visitors, these post offices hold great historical significance. Next time you visit the United States, take a moment to appreciate the role of local post offices and compare them to these five magnificent examples from across the country.
Frontenac, New York
One of the many small islands on the St. Lawrence River and Eastern Lake Ontario, Round Island was once home to the luxurious New Frontenac Hotel. Although the hotel was destroyed by fire in 1911, its boat-accessible post office still remains.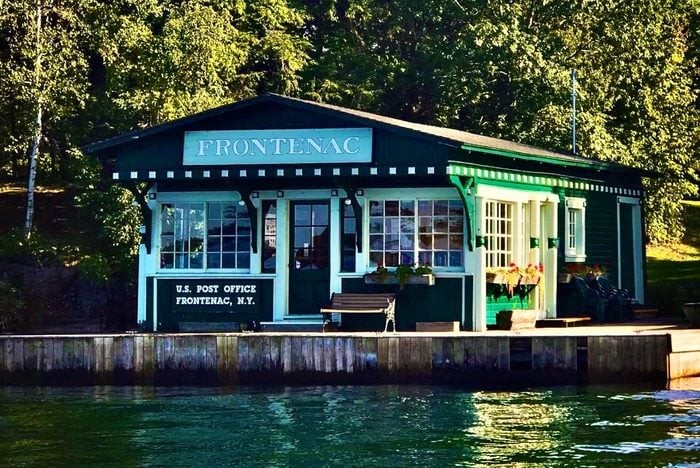 The exact opening date of the Frontenac Post Office is unknown, but it is believed to have opened sometime between 1878 and 1890. This architectural gem is a must-see for anyone interested in stunning designs, just like the most beautiful mansion in New York—and every other state.
Charleston, South Carolina
The US Post Office and Courthouse in Charleston, South Carolina, is a historic building that houses the federal court for the US District Court. The structure was added to the National Register of Historic Places in 1974.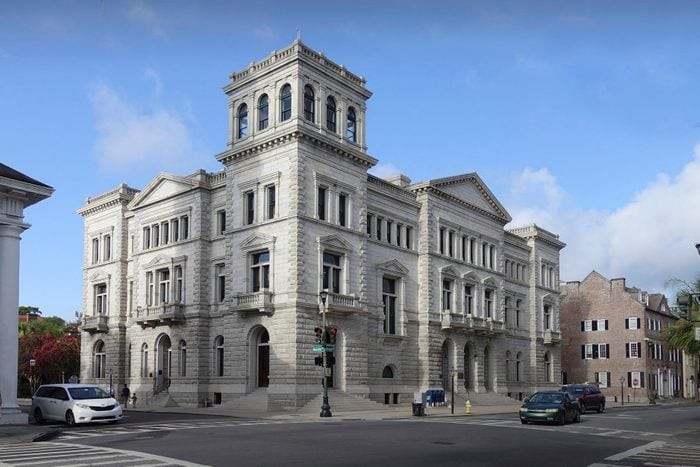 Designed by Charleston architect John Henry Devereux and built in 1896, this Renaissance Revival-style building features a square tower, balconies, and Italian Renaissance-inspired elements.
St. Petersburg, Florida
The St. Petersburg post office, dedicated in 1917, was the country's first open-air post office. Designed in the Mediterranean Revival style by postmaster Roy Hanna and architect George W. Stewart, it was inspired by a hospital in Florence, Italy.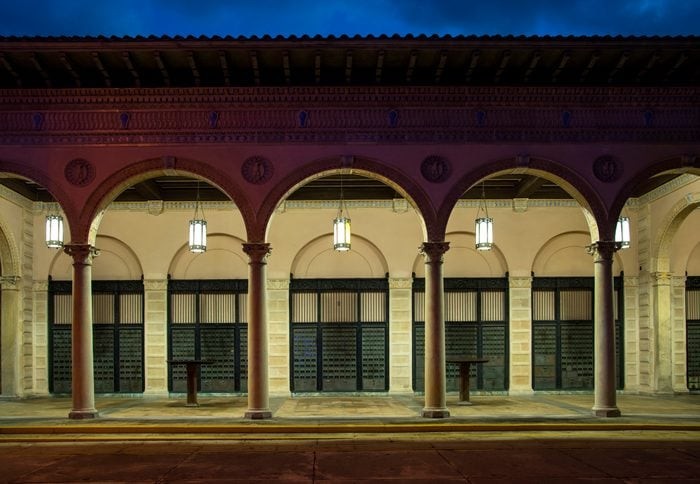 In addition to its distinct Floridian style, the post office features Renaissance elements. Inside, there is a small postal museum showcasing items such as an old leather mailbag and postcards.
Miami Beach, Florida
The historic Miami Beach Post Office is an iconic building, combining Art Deco and Depression Moderne architectural styles known as "Deco Federal Style."
Designed by architect Howard L. Cheney and built with Treasury Department funds as part of the New Deal, the post office also houses impressive murals painted in 1940 by Works Progress Administration artist Charles Russell Hardman.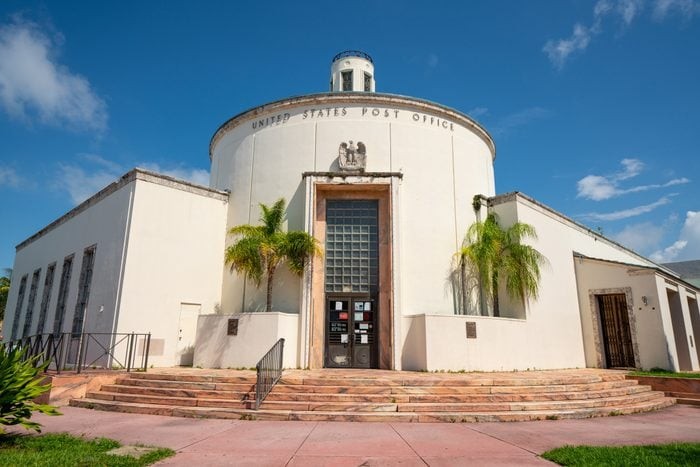 The main entrance of the building features double doors topped by a ten-foot-high wall of glass blocks, allowing natural light to fill the lobby. A large stone eagle dominates the entrance, and the post office branches off to the rear service area and side lobby for customers.
Hollywood, California
The U.S. Post Office in Hollywood, Los Angeles is an active post office located at 1615 Wilcox. It is considered an archetypal example of the Starved Classicism architectural style.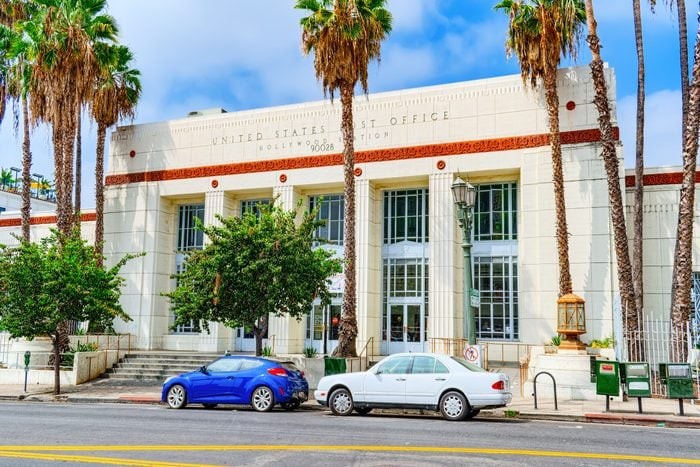 This post office stands out among the Art Deco buildings in Hollywood for its classical design with a modernist twist. It has remained relatively unchanged since its construction, making it a historic gem.