Sapa
1. Fansipan Peak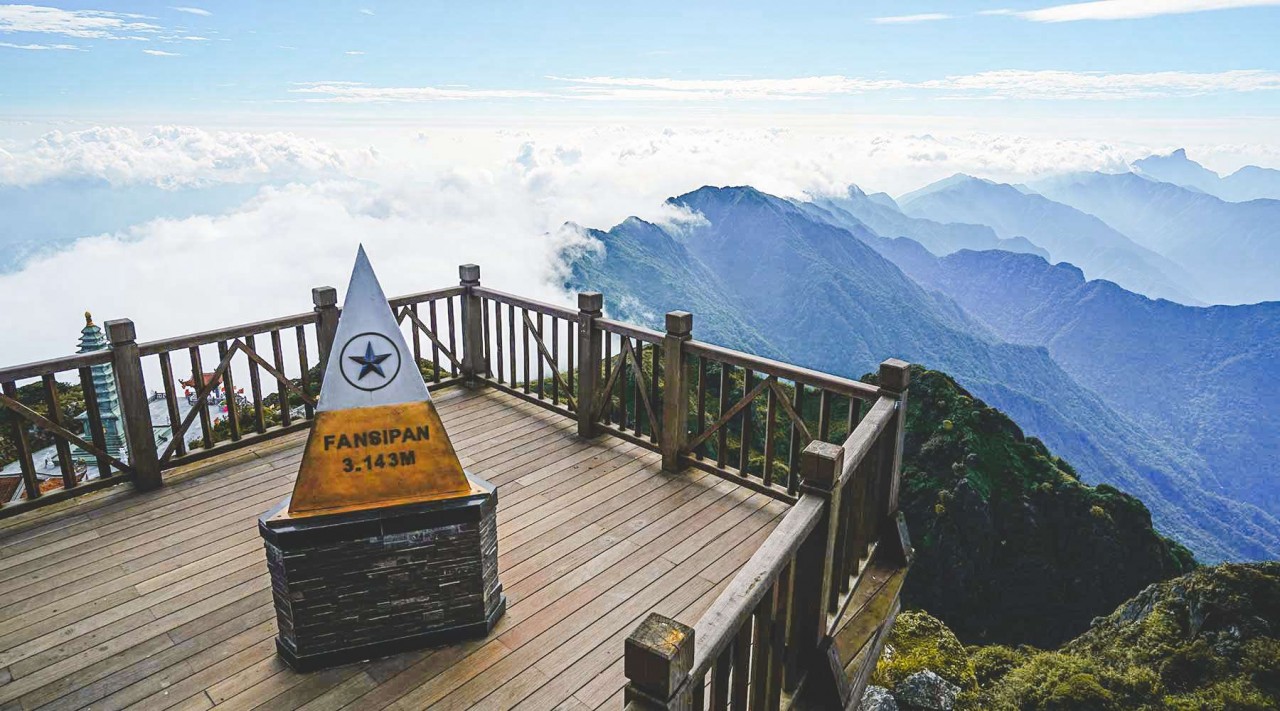 Photo: Local Vietnam
Fansipan mountain, also known as "The Roof of Indochina", reaches a height of 3,143 meters above sea level and is a popular destination for cloud hunting in Sapa. With its majestic beauty, this mountain is a symbol of pride for Vietnam.
At the summit of Fansipan, you can capture breathtaking photos with a backdrop of floating thick clouds, creating a fairyland-like scene in the highlands. To reach Fansipan Mountain, you must first arrive in Sapa Town. Most tourists travel to Sapa from Hanoi by train or bus. The journey by bus takes approximately 5-6 hours, while an overnight train from Hanoi to the Lao Cai train station is a safer option. From Lao Cai train station, it takes about an hour to drive to Sapa town. Travelers can then take a taxi or head straight to the Mount Fansipan starting point or cable car station.
2. Ham Rong Mountain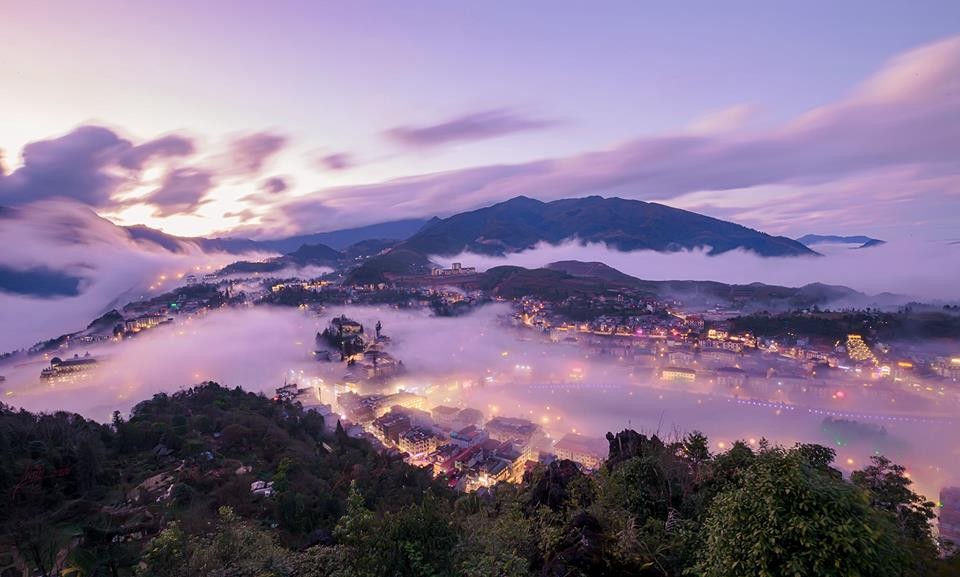 Photo: BuiQuyet
With a height of over 1,800 meters, Ham Rong Mountain offers panoramic views of Sapa town and is an ideal spot for cloud hunting throughout the day. In the evening, this area becomes even more captivating as the town lights up and becomes engulfed in clouds. To reach the top of Ham Rong Mountain, visitors can start from the central square of the Stone Church, walk to the back, and climb the steps leading to the peak.
3. Hang Da Village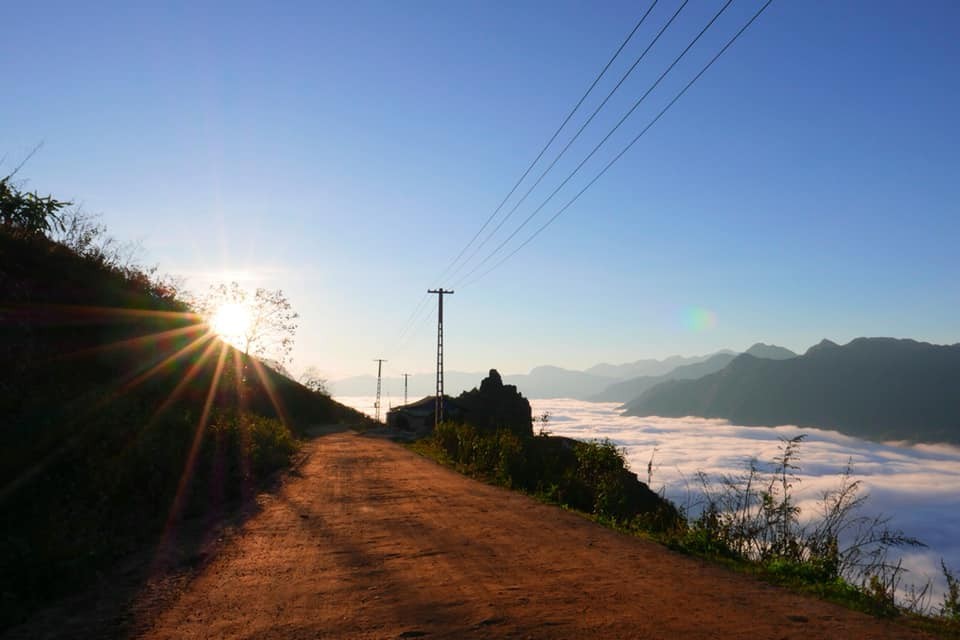 Photo: BuiQuyet
Hang Da Village, located about 4 kilometers south of Sapa town center, is a hidden gem for cloud hunting. The village's primitive stone slabs and floating clouds create a unique and captivating highland scenery. Hang Da Village is highly recommended by young visitors as a top cloud hunting spot in Sapa.
4. Ta Xua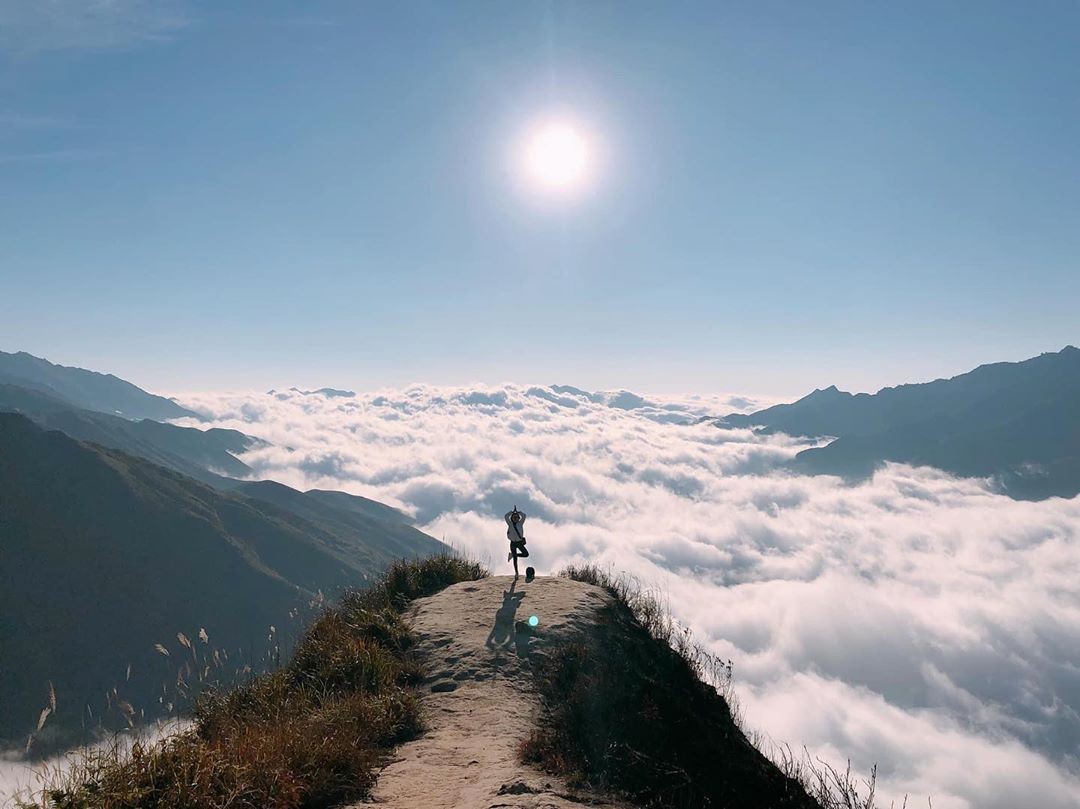 Photo: wecheckin
Located approximately 300 kilometers from Hanoi, Ta Xua is considered one of the best cloud hunting paradises in Vietnam. With its majestic mountains and forests, Ta Xua is a great destination for adventurous travelers and nature enthusiasts. To reach Ta Xua, tourists can take a bus to Bac Yen from Hanoi, and then hire a motorbike to continue the journey. Camping or staying at local homestays are popular options for those wishing to spend a few days in Ta Xua.
Dalat
The most ideal time for cloud hunting in Dalat is in the early morning, from 4:30 to 5:30 am. To fully experience this journey, it is advised to plan ahead, calculate the timing, and arrive early to avoid crowds.
Most of the cloud hunting spots in Dalat are located far from the city center, so it is important to gather all necessary information and plan accordingly to avoid any travel inconveniences. If traveling independently, it is recommended to have sufficient experience and preparation to handle any challenging situations.
1. Cloud hunting at Da Phu Hill
Photo: AGO Tourist
For adventurous individuals or groups, Da Lat offers many beautiful places to hunt for clouds and witness stunning sunsets. One of the most popular spots is Da Phu Hill, which provides an amazing natural backdrop for capturing beautiful photos and creating memorable experiences. It is also a romantic destination suitable for newlywed couples.
2. Thien Phuc Duc Hill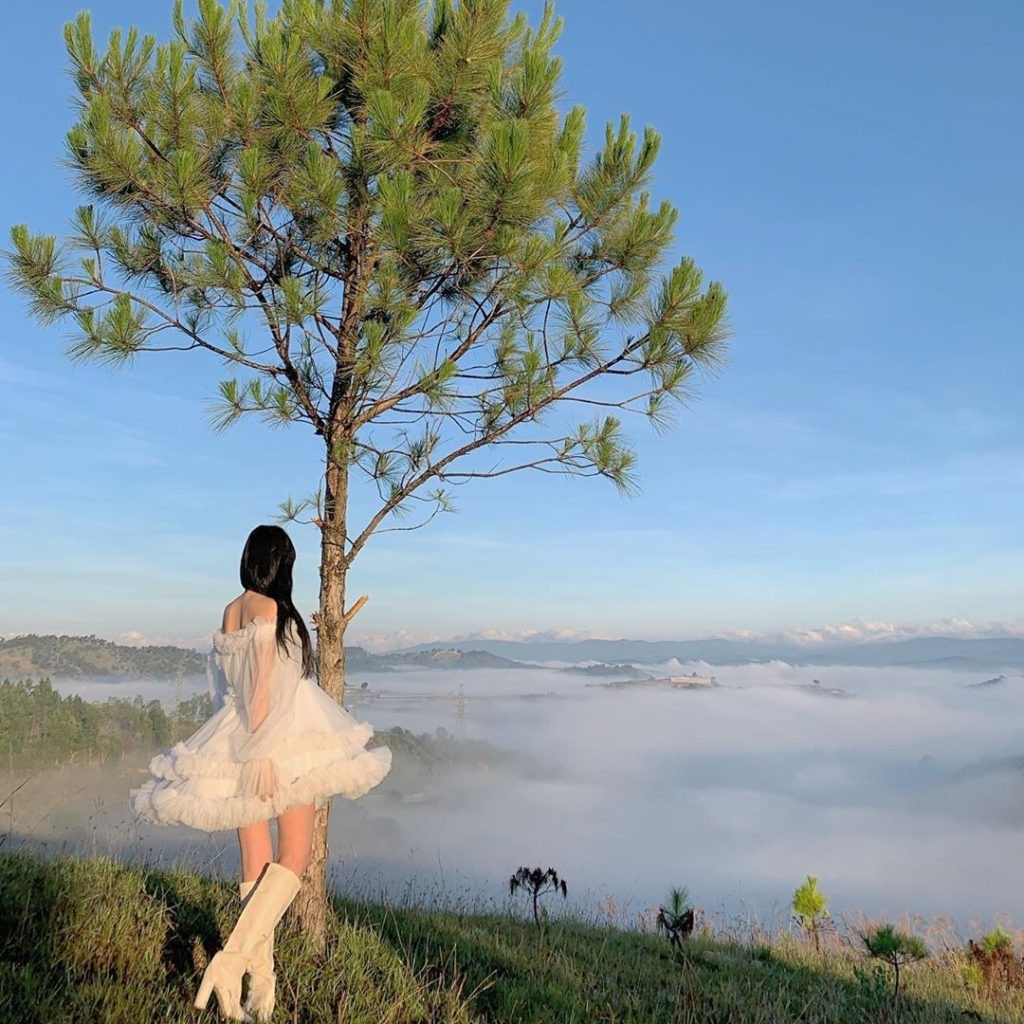 Photo: @ttaammtttt
Thien Phuc Duc Hill is a well-known cloud hunting spot in Da Lat, located about 10 km from the city center. It is a peaceful hill that hasn't been commercialized, offering a serene and quiet environment. The hill is not very high, allowing visitors to enjoy panoramic views of the fog-covered city below. To experience the most beautiful moments at Thien Phuc Duc Hill, it is recommended to wake up early around 5 am to witness the sea of clouds and sunrise. The thick, mesmerizing clouds on Thien Phuc Duc Hill create a breathtaking atmosphere, providing endless opportunities for capturing stunning photos.
3. Hon Bo Peak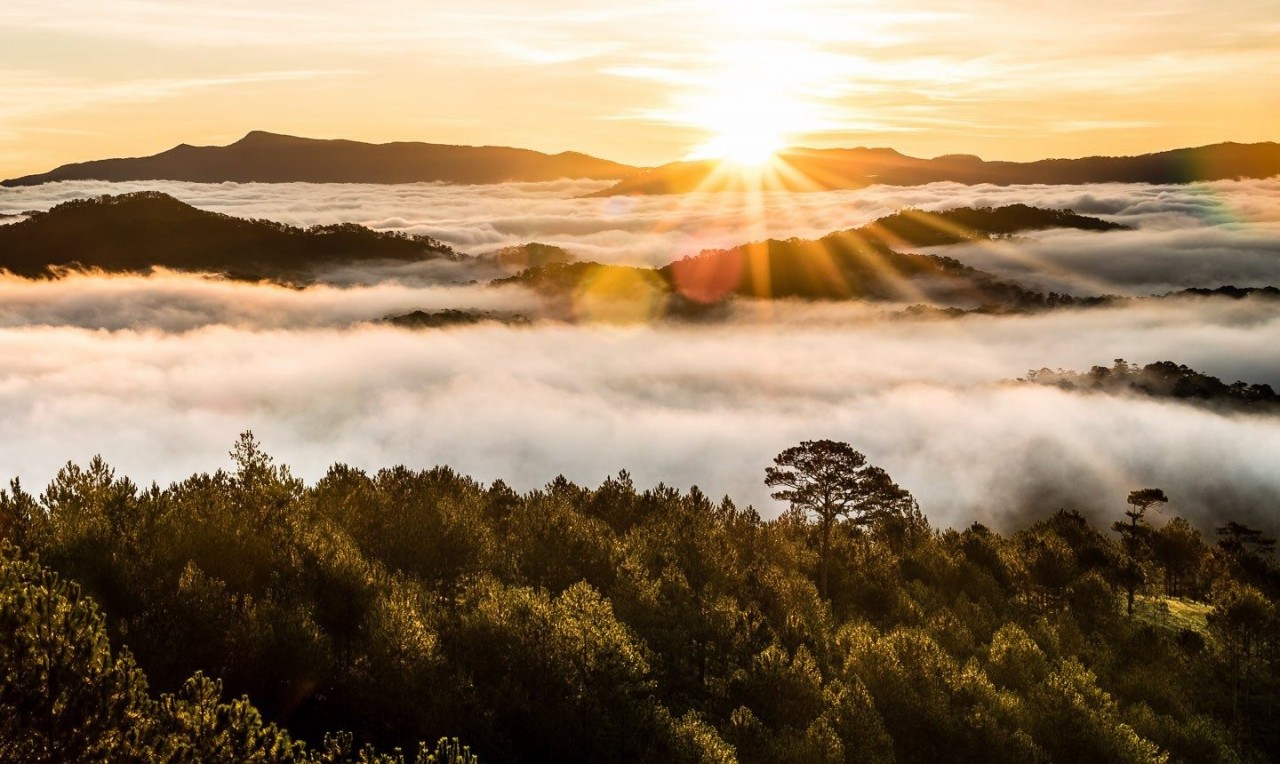 Photo: MIA.vn
Hon Bo Peak is the highest spot in Dalat, offering a panoramic view of the beautiful city, surrounded by majestic mountains and lush green forests.
4. Pinhatt Dalat Peak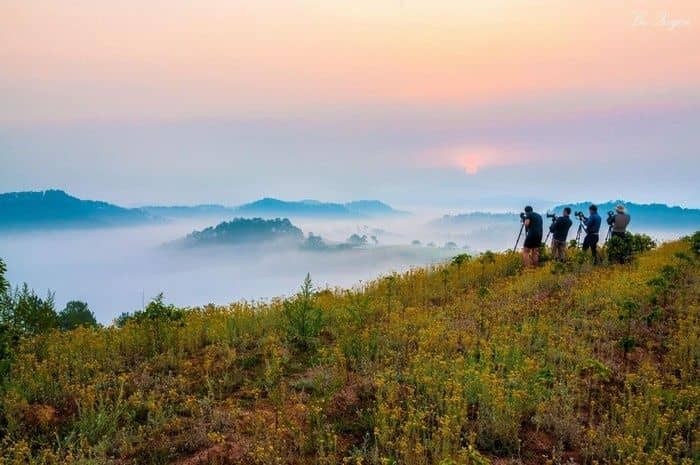 Photo: Bazan Travel
Pinhatt Dalat Peak has become one of the most famous tourist destinations in recent years. From the peak, visitors can witness the entire city hidden beneath a sea of thick clouds. To reach Pinhatt Mountain, travelers can drive from the center of Dalat City, pass Prenn Pass, and continue to Dalat Edensee Lake Resort & Spa. From the resort, a 500m gravel road leads to the foot of the mountain. The journey to the top can be accomplished by car or motorbike, while enthusiasts may opt for a challenging hike that takes approximately 3 to 4 hours.
5. Langbiang Peak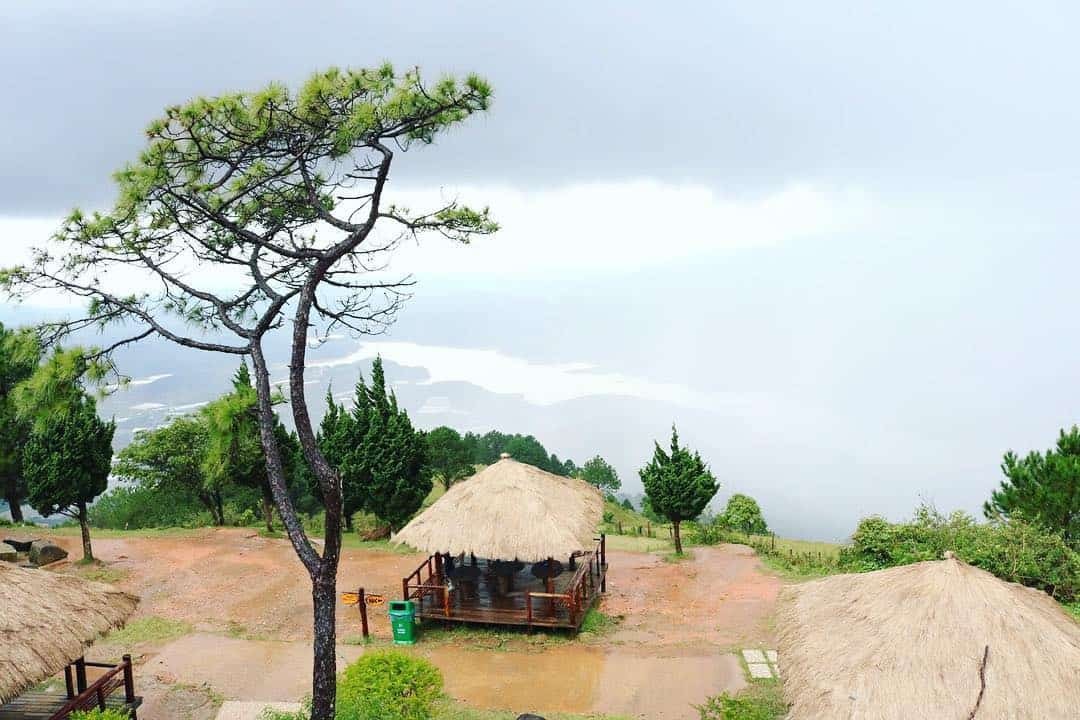 Photo: Vntrip
Langbiang Peak, the highest point in Dalat at an altitude of 2,100m, offers stunning cloud hunting opportunities. This peak is a must-visit spot for cloud enthusiasts, providing breathtaking views of the entire city hidden under a sea of clouds. Visitors can choose to drive or hike to Langbiang Peak, with the hiking route taking around 3 to 4 hours for the ascent.