Located in the Southeast region, Bu Gia Map is a national park dedicated to preserving rare genetic resources of flora and fauna. Spanning an area of 26,032 hectares, with an additional 15,200 ha buffer zone, Bu Gia Map was officially declared a national park on November 27 by the Prime Minister. (source: see more information about Bu Gia Map and national park)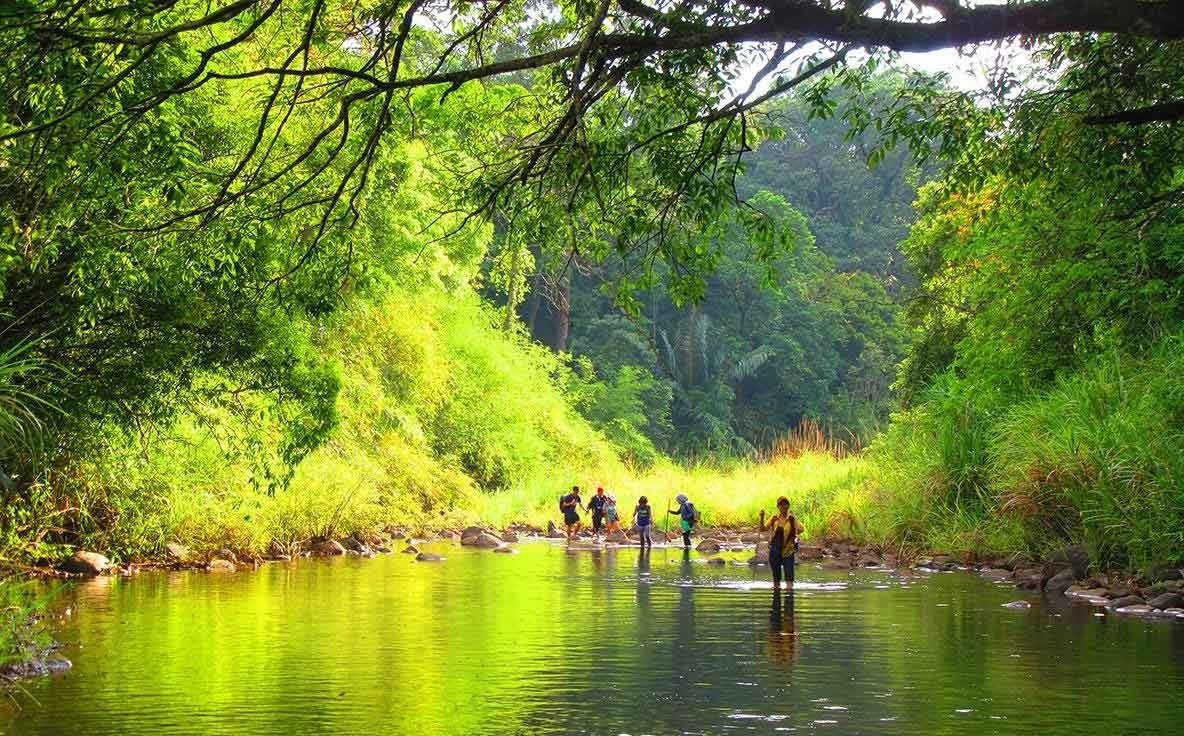 The gorgeous natural scenery of Bu Gia Map National Park. Photo: Hanoimoi
This national park, located in the transition area from the Central Highlands to the Southern Delta, is filled with rivers and streams originating from Dak Nong province. Its tropical forest and 90% forest coverage make it a haven for rare plants and animals, contributing to the preservation of the Southeast region's wildlife ecosystem.
In addition to its natural beauty and biodiversity, Bu Gia Map also serves as a watershed protection forest for Thac Mo and Can Don reservoirs. This unique combination of natural features makes it a valuable destination for nature enthusiasts and conservationists.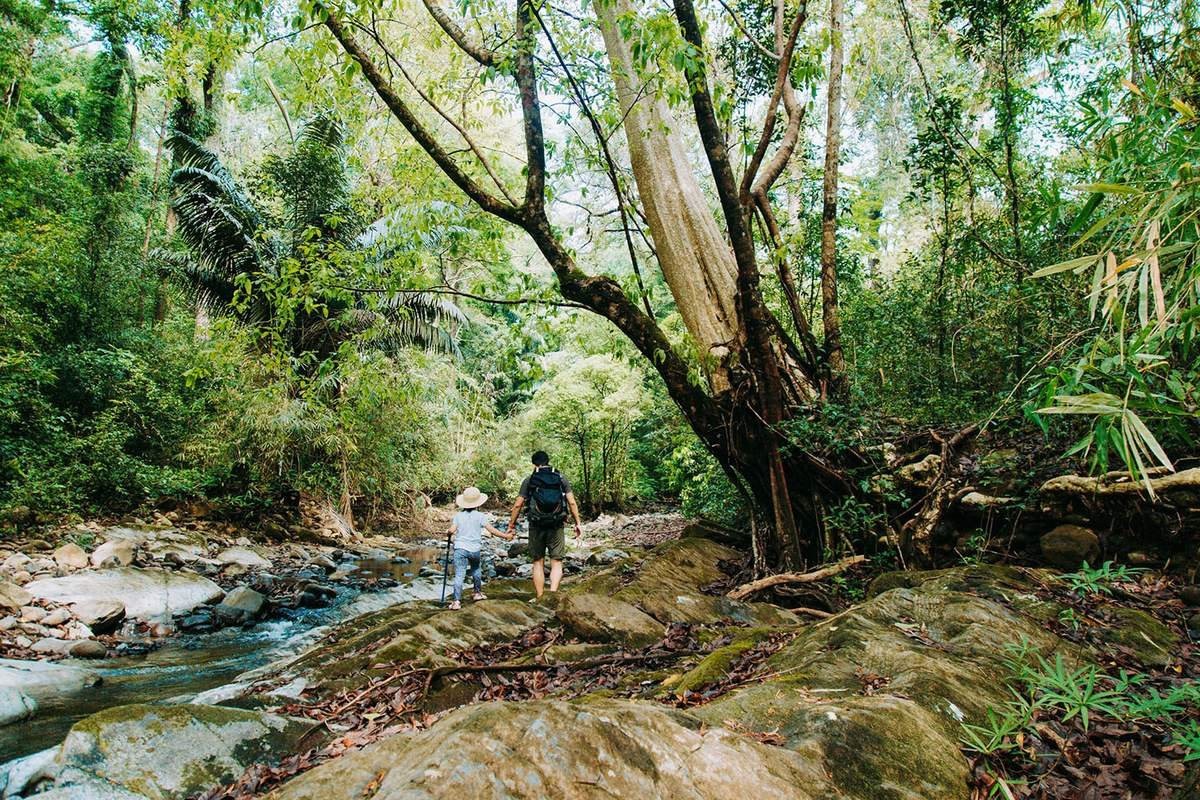 Trekking through the forests is the best activity for tourists. Photo: Hanoimoi
The varied topography of Bu Gia Map National Park, with its highest point reaching 700 meters above sea level, offers a diverse range of habitats for flora and fauna. Each season brings its unique beauty, with the best time to visit being from May to November when beautiful wildlife can be observed.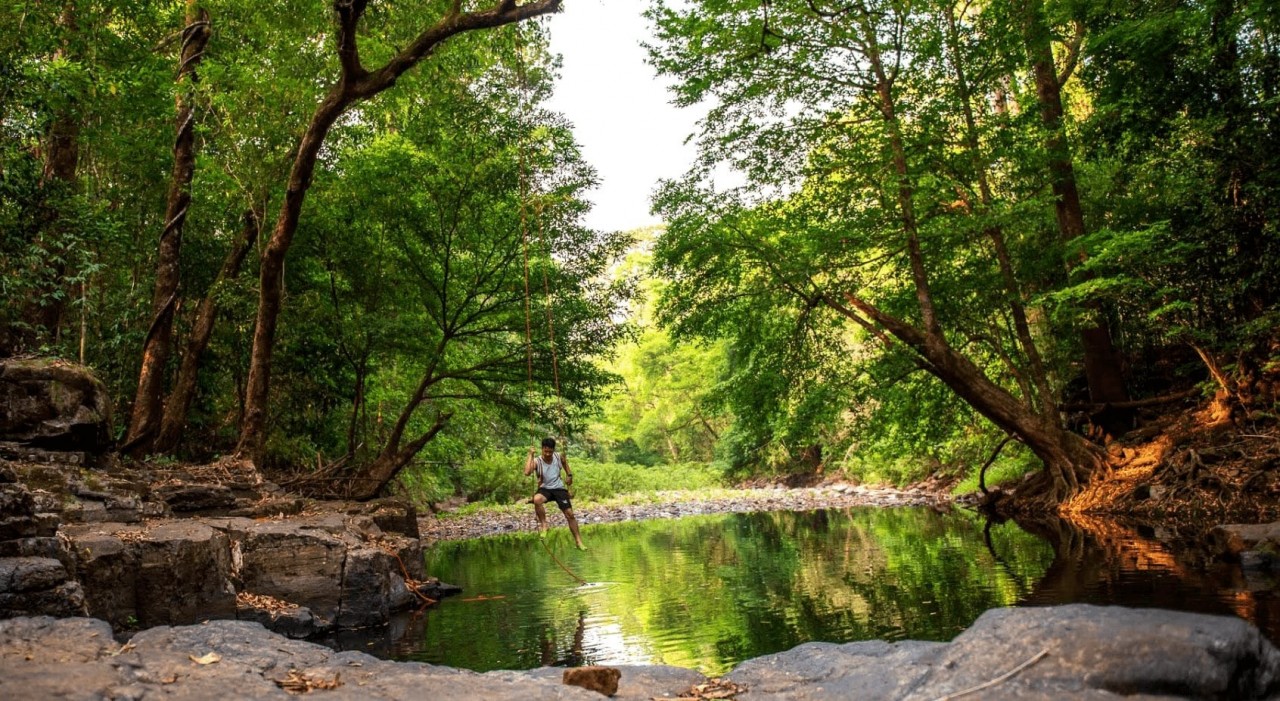 Photo: Hanoimoi
From December to April, the weather in Bu Gia Map National Park is extremely comfortable, making it an ideal destination for a relaxing summer holiday. This period also coincides with the ripening of forest fruits, such as forest lychee, rambutan, and wild mango, offering visitors a delicious treat.
One of the highlights of the park is the Dak Mai waterfall, which stands at 15 meters high and 10 meters wide, providing the perfect spot for a refreshing swim.
Visiting Bu Gia Map National Park requires booking a tour with a guide to ensure safety and security. The park is located near the Cambodian border, and local guides monitor visitors' entry and exit. The park offers a range of hiking trails, suitable for both gentle walks and challenging treks, with popular destinations including the Dak Ka Stream and the Dak Mai and Luu Ly waterfalls.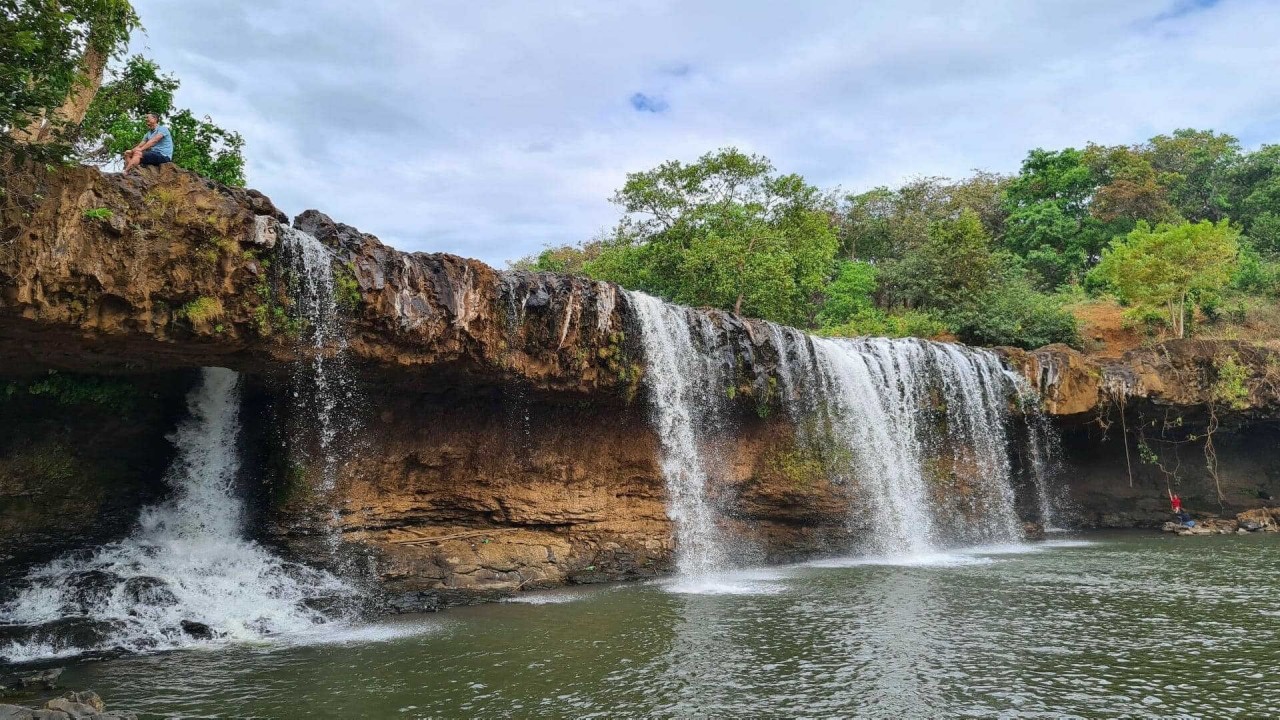 A beautiful waterfall in Bu Gia Map National Park. Photo: Hanoimoi
With its stunning landscape, diverse flora and fauna, and escape from urban life, Bu Gia Map National Park is a must-visit destination for those seeking a nature getaway.