Under the direction of the Vietnam Economic and Cultural Office in Taipei (China), the Vietnam – Taiwan Business Association opened a booth to exhibit and promote Vietnamese goods in Taiwan (China) at ASEAN Square in Taichung on August 27th. The event is part of the implementation of Project 1797, which aims to mobilize overseas Vietnamese to introduce Vietnamese goods and develop distribution channels abroad from 2020 to 2024.

The delegates attended the opening of the booth advertising Vietnamese goods. Photo provided by the organizing board

Speaking at the opening of the event, Vu Tien Dung, Chairman of the Vietnam Economic and Cultural Office in Taipei, emphasized the significance of Taichung being the second largest concentration of Vietnamese people in Taiwan, with a population of about 40,000, not to mention Vietnamese brides and descendants. The event aims to support cultural exchanges and integration of new immigrants, overseas Vietnamese students, and workers in Taiwan while promoting Vietnamese language, culture, and trade.


Economic and trade relations between Vietnam and Taiwan have been continuously developing, with Taiwan being the 4th largest investment partner and the 5th largest trading partner of Vietnam. The promotion of Vietnamese products organized by the Vietnam – Taiwan Business Association not only brings Vietnamese-branded products closer to the local people but also contributes to commercial development and the implementation of the Prime Minister's Decision 1797.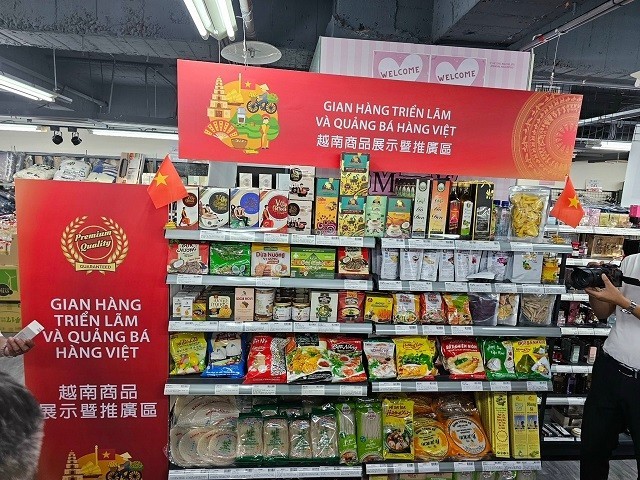 The booth of Vietnamese products. Photo provided by the organizing board

In addition to the booth for the exhibition and promotion of Vietnamese goods, the event also included the final round of the first Vietnamese language honoring program and a presentation contest in the Vietnamese language under the theme "I love Vietnamese." Guests and overseas Vietnamese also had the opportunity to enjoy Vietnamese calligraphy and special performances by artists from Vietnam, showcasing the nation's cultural beauty.


The organizers hope that through the first Vietnam Culture and Product Promotion Day, the Vietnamese community in Taiwan will become more connected, supportive, and help each other in both life and work. Together, they can build a growing and sustainable Vietnamese community, contribute more to the socio-economic development of the host society, and always stay connected with their homeland.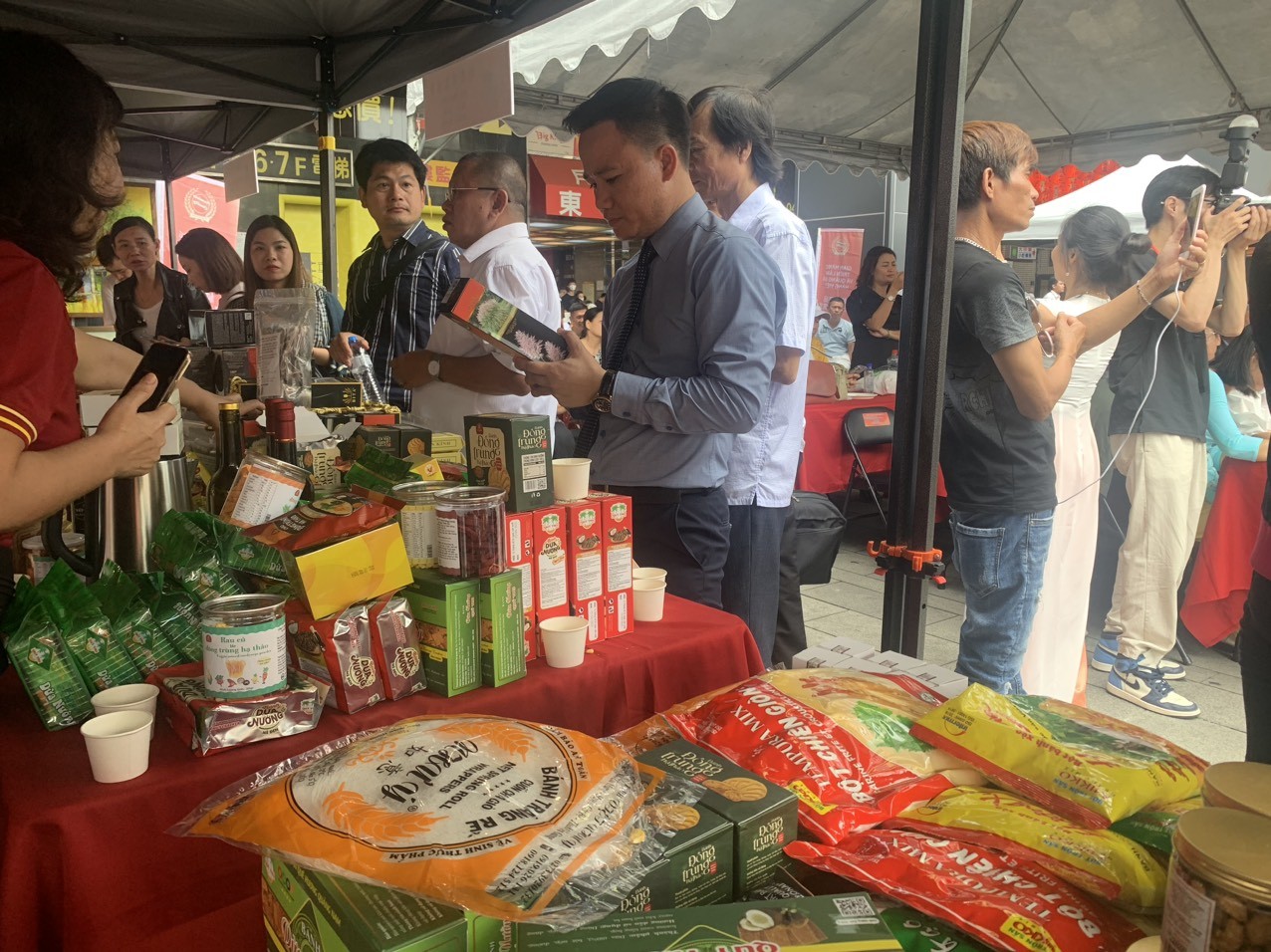 The booth of Vietnamese products. Source: MIKKO HƯƠNG XƯA – Chuyên Bột Trộn Sẵn – Bột Bánh Xèo Chất Lượng Số 1 VN/FB
Many folk games, art performances, and cultural and commercial exhibitions were organized. Photo provided by the organizing board