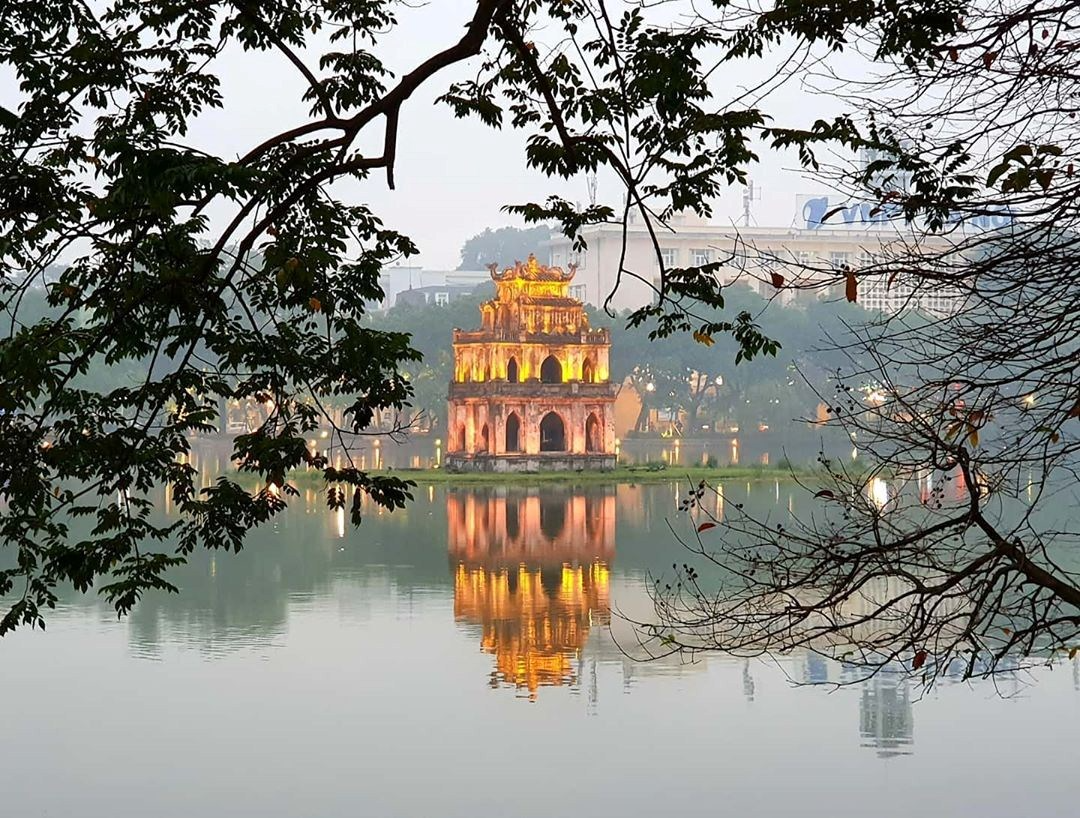 Hoan Kiem Lake. Photo: hanoimoi
The city of Hanoi has many websites, applications and online travel activities for tourists to visit and experience through smart devices. Here are some suggestions for you to visit Hanoi in the midst of social distancing days because of Covid-19.
Hoan Kiem 360 degrees
The website was launched by Hoan Kiem District People's Committee in 2018. The interface of the homepage is a 360-degree panorama of the district, users can easily use the computer mouse to zoom in and out. , adjust the viewing angle. In the "Destination" section, visitors can choose to visit scenic spots, monuments and old town such as the pedestrian street area, turtle tower, Hoan Kiem lake, museums from above. At each location, there will be audio explanations about the address, the process of formation and development.
Visit the website here: https://hoankiem360.vn/en
Video: A trailer for the Hanoi Opera House on the website.
Visit the Temple of Literature online
Similarly at the website of the Temple of Literature – Quoc Tu Giam, visitors can also make a tour at home. Drag the mouse to the bottom of the homepage, visitors click "3D Tour". In addition to the aerial panorama, the website also has detailed images and audio explanations about the areas in the Temple of Literature.
Visit the website here: https://truetech.com.vn/VM/Tour360/
Video: Visit Temple of Literature right at the site of the relic.
Other museums and monuments throughout the city
Recently, Hoa Lo Prison relic has launched a radio channel on Spotify platform. Currently, the radio channel has 5 episodes, including the introduction and 4 episodes of the exhibition "Lighting the fire of love". From here, visitors, especially young people can easily access history in a new way.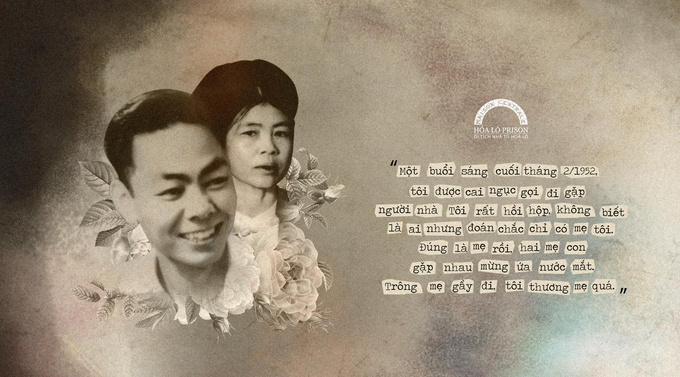 The stories are told through a warm voice, with a duration of 2-4 minutes. Photo: Hoa Lo Prison
In April 2020, the Vietnam Fine Arts Museum (VNFAM) launched an online museum tour application, integrated on iOS and Android platforms. Application fee is 50,000 VND/time with 8 hours duration. Visitors can view high-quality images of the work; read the content of the introduction; determine the location of exhibits. In addition, viewers can distinguish rooms that have been, are and have not been viewed by color.
Previously, since 2016, the National Museum of History has put into operation "3D interactive virtual museum". Visitors can visit the website, then choose to visit the regular exhibition or thematic exhibition. The virtual museum will take you to admire in detail about 200,000 artifacts, cultural and historical documents of Vietnam from ancient history to the present.
At the website of the Vietnamese Women's Museum, there are also many online exhibitions, presented in the form of photos and texts, helping people understand more about the museum and Vietnam's culture. Among them are some typical exhibitions such as "Taste of Sweat" and "Female General with Bandana."