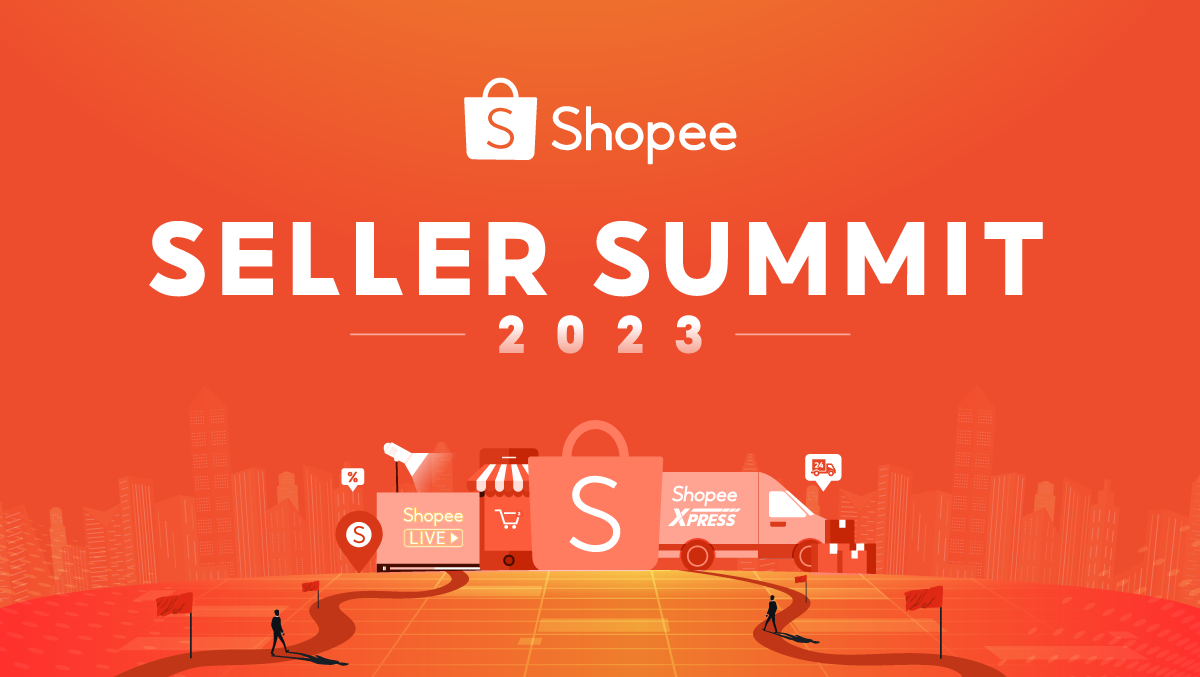 The theme of the Summit is "Win with Shopee: Roadmap to year-end sales Success".
Reaffirming its commitment to enhancing the seller experience, Shopee introduced the following key initiatives to its sellers at the virtual event to help them grow their businesses on the platform:
Next Day Delivery (NDD) – Available to selected retailers, NDD benefits sellers by providing users with greater certainty on delivery arrangements and supporting urgent purchases.
Coins Cashback Program – Shopee increased its priority platform vouchers and daily vouchers under the Coins Cashback Program to boost the sales of participating sellers. Additionally, Shopee offers preferential shipping rates for local sellers on this program.
A tailored digital banking experience – Sellers can utilize MariBank's business banking suite to support their business growth. Mari Business Loan provides sellers with a ready cash line to meet their evolving business needs. In addition, Mari Business Account offers sellers a competitive interest rate of 2.5% p.a., without additional costs and fees to operate their accounts.
30% Off Shopee Live – With 30% vouchers applied to all products sold on Shopee Live from 8pm to 11pm daily, sellers can take advantage of a growing livestream audience and engage buyers in real-time under this new livestream campaign.
Ian Ho, Vice President, Shopee, said, "Small and Medium Enterprises are a critical part of Singapore's economy. They are a major driver of economic growth and job creation in Singapore. Shopee is grateful for their long-standing support and trust in our platform. As the e-commerce industry continues to transform, we remain committed to adapting to the evolving needs of businesses and helping sellers grow and scale online."
Utilizing holistic solutions to achieve business growth
Singapore-based online Home & Living store, Multiple x Choice (MXC), saw the opportunity to expand its business and reach more online users on Shopee. MXC leveraged Shopee's expertise to organize and automate its business processes, enabling it to accept larger orders and manage its fulfillment process more efficiently.
With the support of Shopee, MXC has observed improvements in its business operations, allowing it to dedicate more time to product sourcing and marketing strategies. Since joining Shopee, MXC's business has steadily expanded and grown significantly over the past three years, with its follower count increasing from about 2,000 in 2020 to 21,300 today.
By utilizing Shopee Flash Deals, Shopee Ads, and Shopee Affiliate Marketing Solution (AMS), MXC attracts high traffic and strong interest from new customers for its new arrivals and key products. MXC also collaborates with Key Opinion Leaders in its livestreams during promotional campaigns and giveaways on Shopee Live.
Khloe Leong and Phoebe Mok, co-founders of Multiple x Choice (MXC), said, "We continue to serve our customers' needs and expand our customer base by curating more MXC products. We are thankful that Shopee provides sellers like us with a wide range of marketing tools and seller programs, which increase our exposure and enable us to grow our business. Together with Shopee, we believe that we can create a fun, engaging, and meaningful shopping experience through e-commerce."
Expanding reach with engagement tools
Agiontex, a homegrown seller of eco-friendly home care products, also testifies to the ease of becoming a seller on Shopee. The one-stop service offered by Shopee makes it convenient for Agiontex to manage customers and fulfill orders, with the additional benefit of using the Shopee Xpress pick-up service for timely deliveries.
Agiontex has seen its revenue triple since joining Shopee three years ago. It plans to focus on affiliate marketing to boost sales traffic in 2023, participating in Seller Center campaigns and promoting its products on Shopee Live to reach a large pool of online consumers.
Wong Jiewei, Sales and Marketing Manager at Agiontex, said, "We encourage businesses to onboard with Shopee as its seller support and customer service are top-notch. Shopee has supported our business goals from the beginning and has helped our business grow. It has enabled Agiontex to reach a new customer base while facilitating timely order fulfillment."
Shopee
Shopee is the leading e-commerce platform in Southeast Asia & Taiwan. Shopee promotes an inclusive and sustainable digital ecosystem by enabling businesses to digitize and grow their online presence, helping more people access and benefit from digital services, and uplifting local communities.
Shopee offers an easy, secure, and engaging experience that is enjoyed by millions of people daily. Shopee is also a key contributor to the region's digital economy, with a firm commitment to helping homegrown brands and entrepreneurs succeed in e-commerce. Shopee is part of Sea Limited (NYSE: SE), a leading global consumer internet company. Sea's mission is to better the lives of consumers and small businesses with technology through its three core businesses: Shopee, Garena, and SeaMoney.