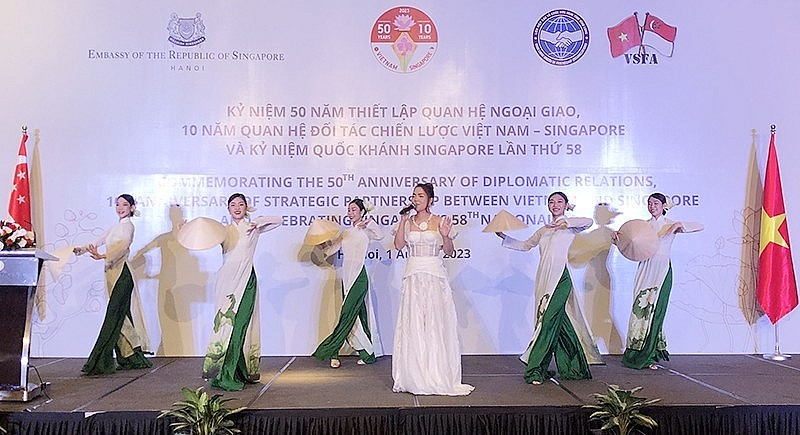 Important milestones and outstanding achievements in the Vietnam-Singapore relationship were showcased through various commemorative activities held in both countries. Vietnam and Singapore officially established diplomatic relations in 1973, and since 2013, the relationship has been elevated to a strategic partnership. High-level visits and contacts have been actively maintained, fostering extensive cooperation in multiple fields.
Economic, trade, and investment cooperation between Vietnam and Singapore serves as a model for bilateral economic relations in Southeast Asia. Both countries are consistently among each other's top 15 trading partners. In 2022, bilateral trade turnover reached approximately US$9.15 billion, marking an 11.6% increase compared to 2021. Singapore is Vietnam's leading economic partner in the region, with 3,274 valid projects and a total registered capital of about US$73.5 billion.
The Vietnam-Singapore Industrial Parks (VSIPs) symbolize the economic cooperation between the two countries. With 14 VSIPs in 10 provinces and cities across Vietnam, the partnership in the digital economy and green economy has opened up new collaboration opportunities.
In the field of defense and security, Vietnam and Singapore maintain high-level delegation exchanges, annual dialogues, and cooperation mechanisms. Cooperation extends to finance, banking, education, training, justice, and people-to-people exchanges, contributing to mutual understanding and cohesion between the two countries.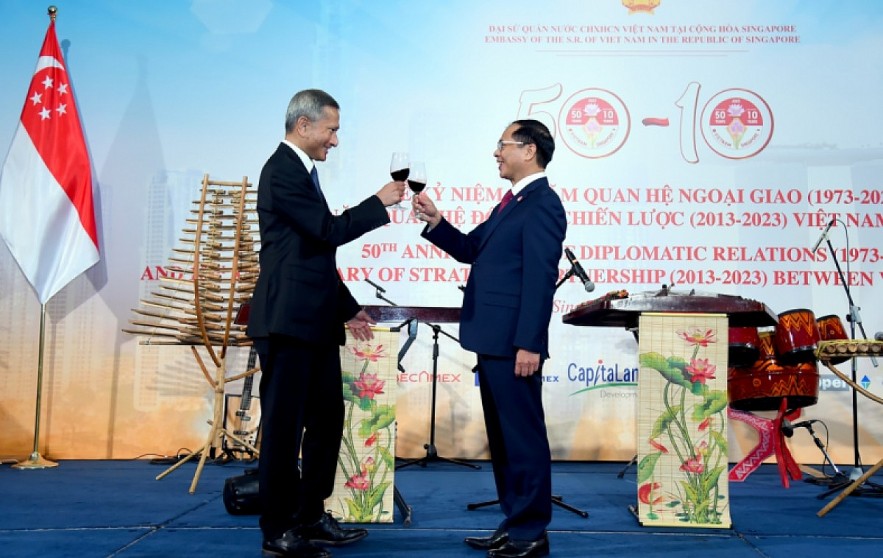 This year, cultural, sports, and business exchange events in Vietnam and Singapore have further strengthened the bilateral relationship and friendship between the two peoples.
Vietnam and Singapore participate actively in multilateral organizations and forums, sharing stances on international and regional issues. As members of the Comprehensive and Progressive Agreement for Trans-Pacific Partnership (CPTPP) and the Regional Comprehensive Economic Partnership (RCEP), both countries leverage the benefits that these agreements bring, contributing to their own economic development and the region.
The achievements and potential for cooperation between Vietnam and Singapore serve as a solid foundation for the ongoing friendship and partnership. Both countries are committed to further developing their strategic partnership for the benefit of their peoples and for peace, cooperation, and development in the region and the world.