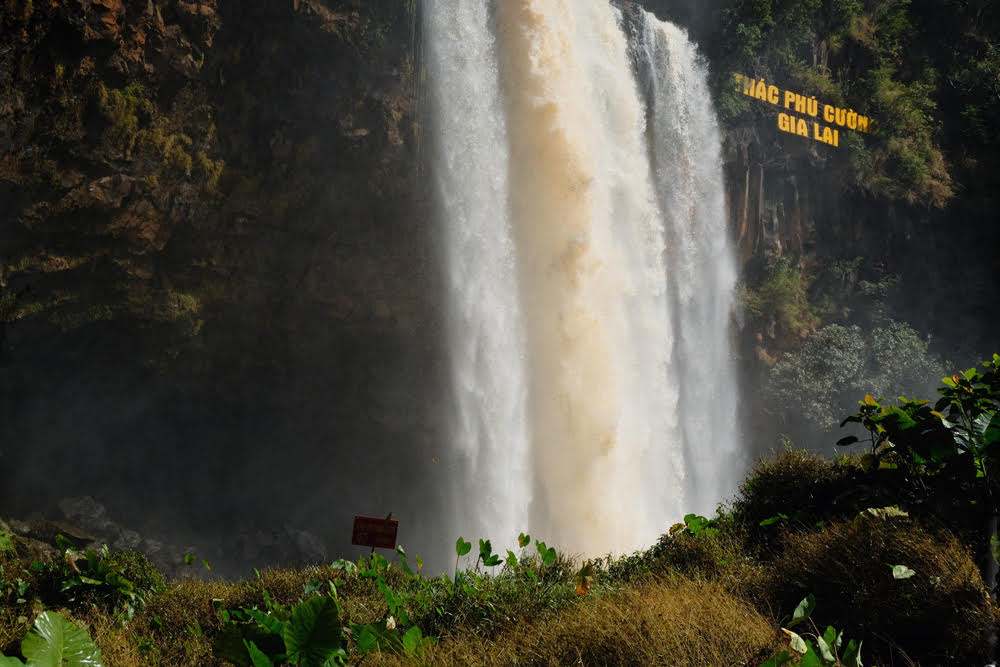 Phu Cuong waterfall is 45m in height. Photo: Nhan Dan
Phu Cuong waterfall is located only 44km from Pleiku city. From the city center to the southeast through Ham Rong Mountain, running along Highway 14, tourists will reach the administrative center of Chu Se district, then turn left along Highway 25 for about 5km further to see the waterfall, according to Nhan Dan.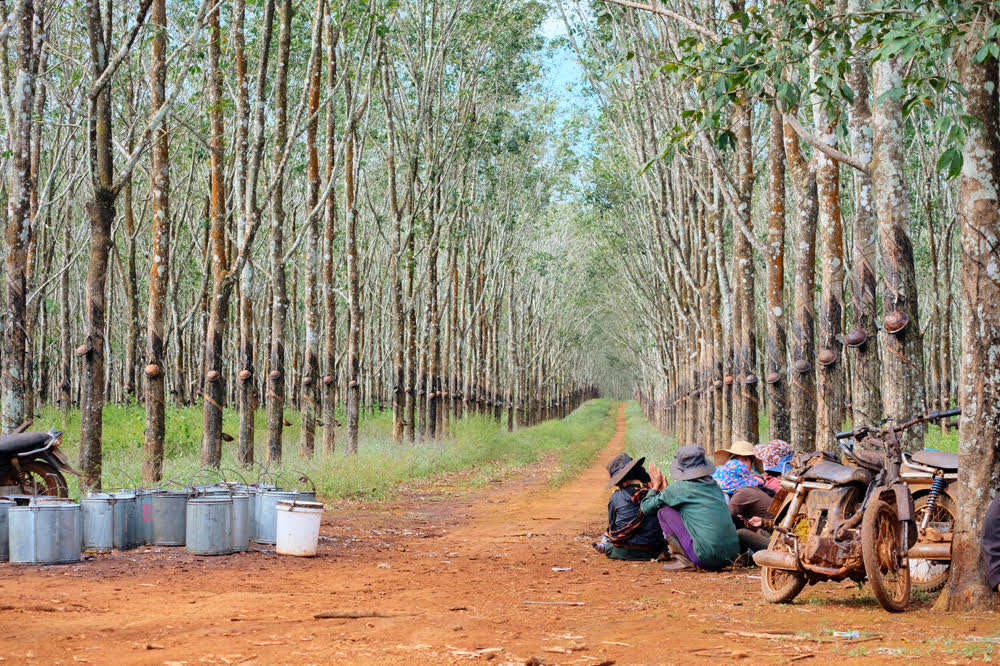 Photo: Nhan Dan
The road leading to the waterfall is surrounded by boundless forests and rubber plantations. The rubber is said to bring high economic efficiency. Chu Se rubber plantation in the leaves-shedding season is as beautiful as the scenery of autumn in temperate countries.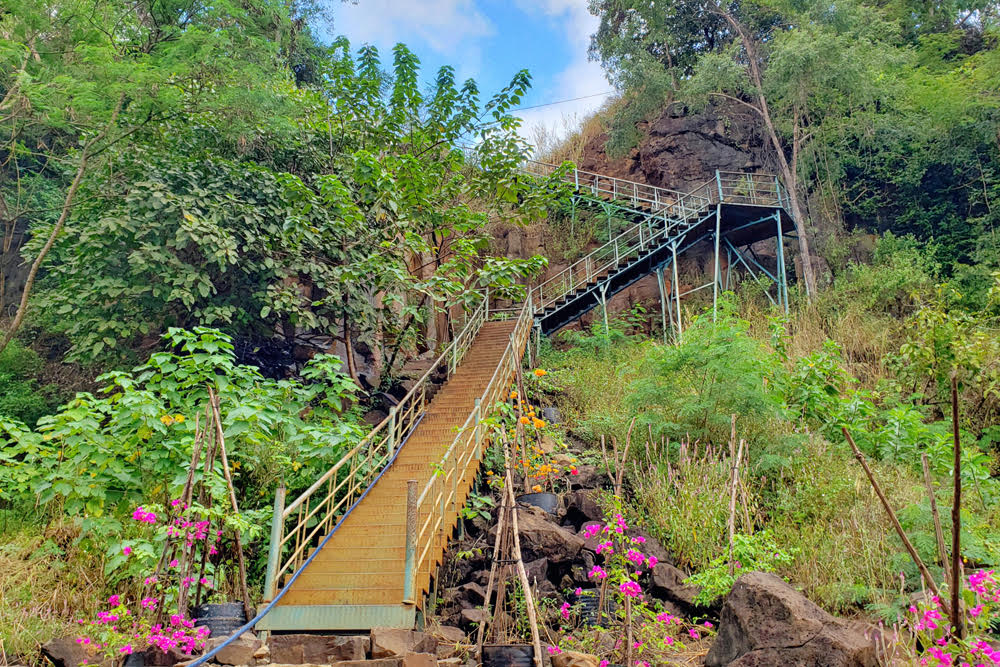 Photo: Nhan Dan
Previously, to get down to the waterfall's foot, tourists must go on a rickety wooden bridge, but now it is upgraded into iron one with sturdy handrails.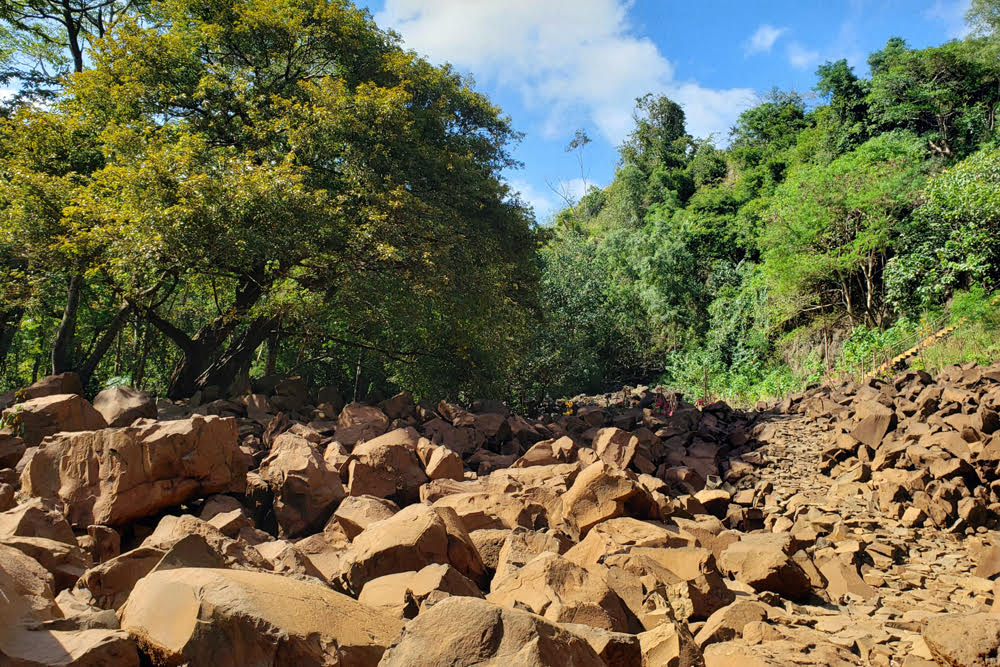 Photo: Nhan Dan
One interesting thing is that Phu Cuong waterfall flows on the lava base of a million-hundred-year-old volcano which is inactive now. Underneath the waterfall is countless multi-shaped black stones, the volcanic remnant.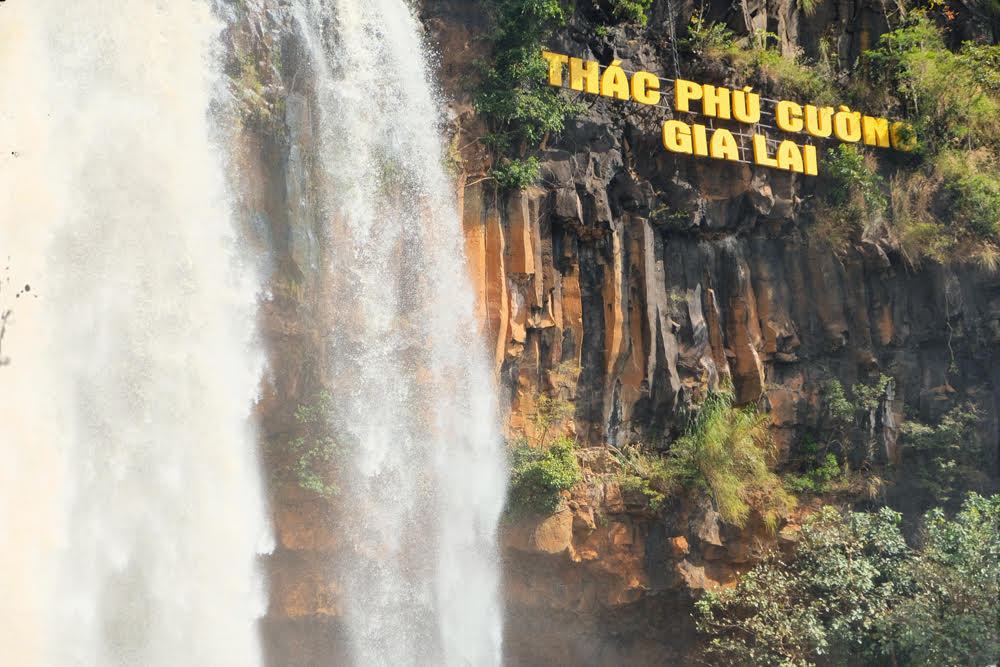 Photo: Nhan Dan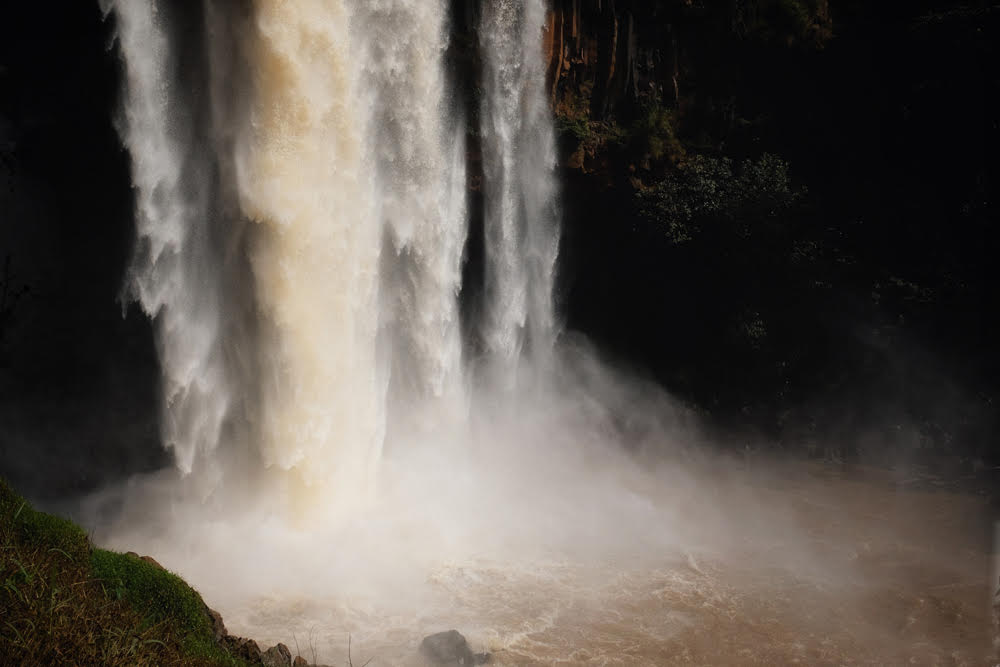 Photo: Nhan Dan
The waterfall cascades down the crystal-clear La Peet stream creating the magnificent natural landscape.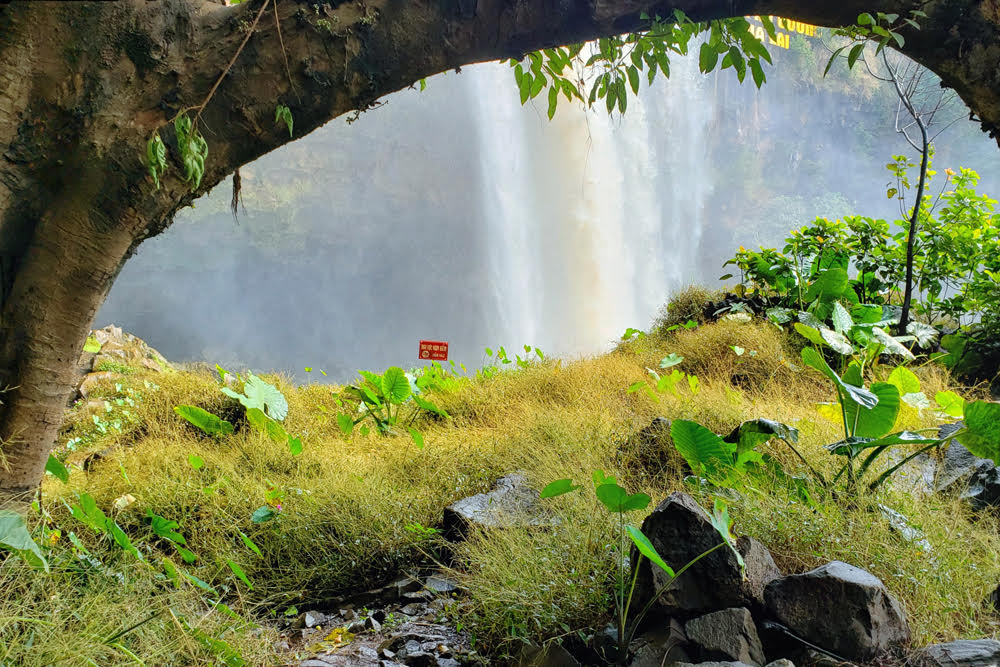 Photo: Nhan Dan
Phu Cuong waterfall owns a plentiful flora system ranging from old trees, moss to huge bushes of ferns.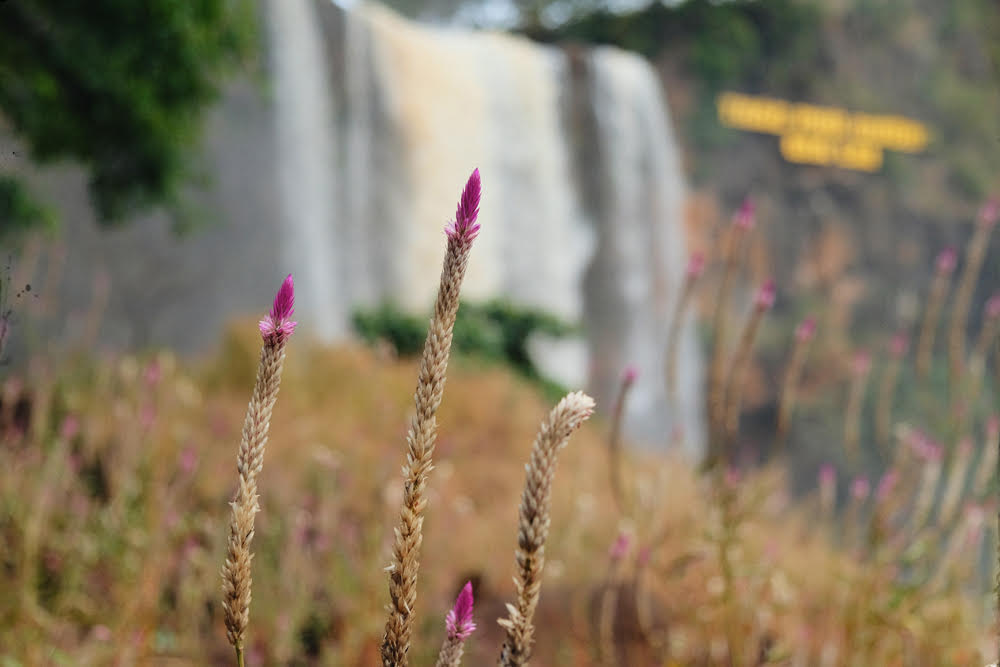 The wild flowers bloom under the waterfall. Photo: Nhan Dan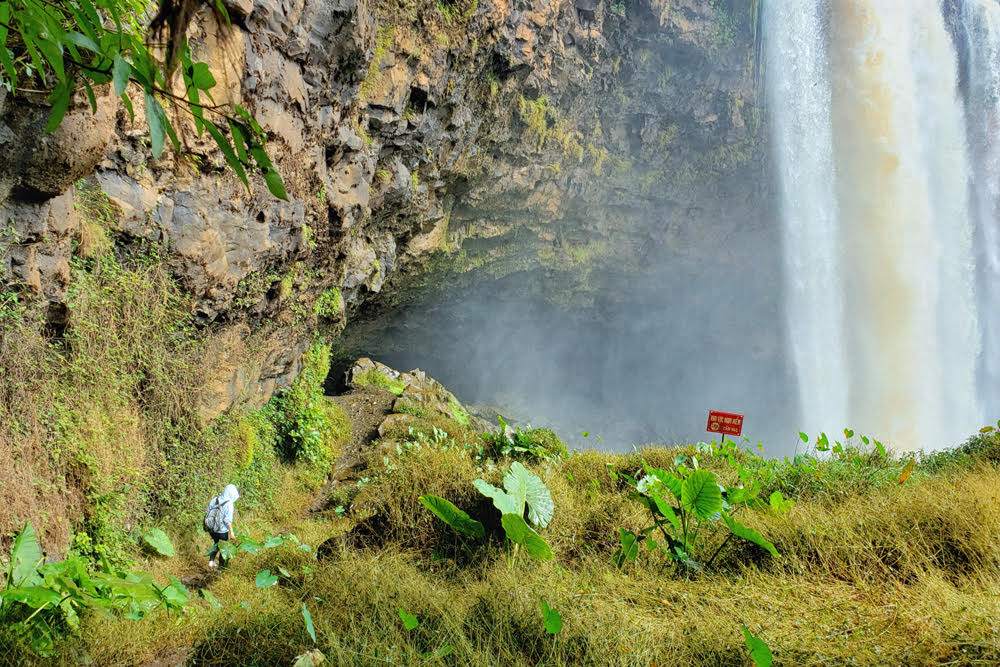 Photo: Nhan Dan
Phu Cuong offers many interesting experiences for tourists. Adventure-lovers can skirt the trail leading to the cave behind the fall to further explore.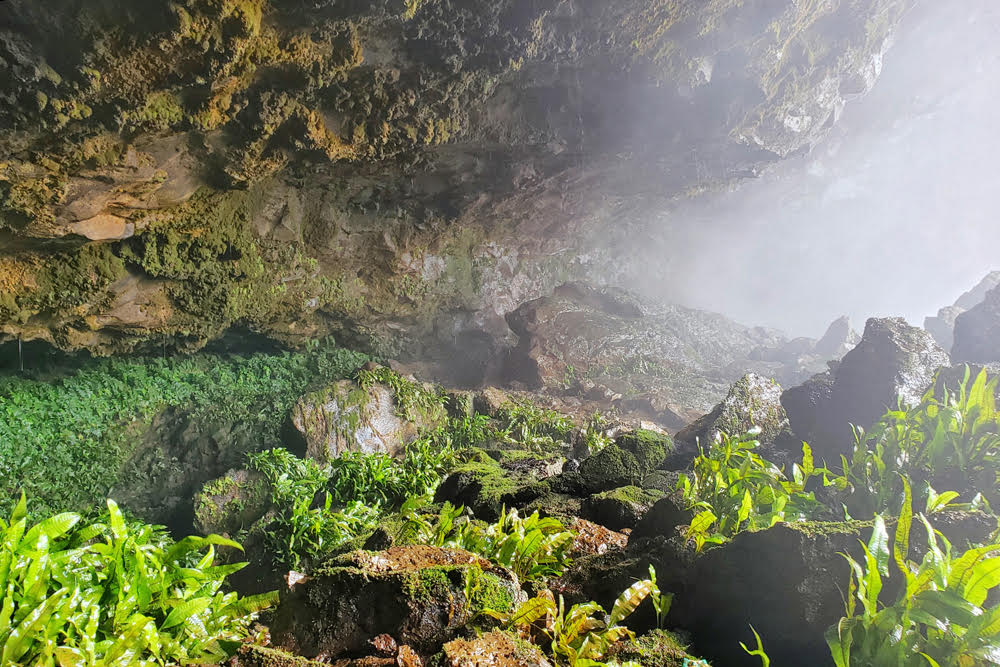 The primeval flora in the cave. Because the boulders here are slippery, tourists need to be cautious.
Photo: Nhan Dan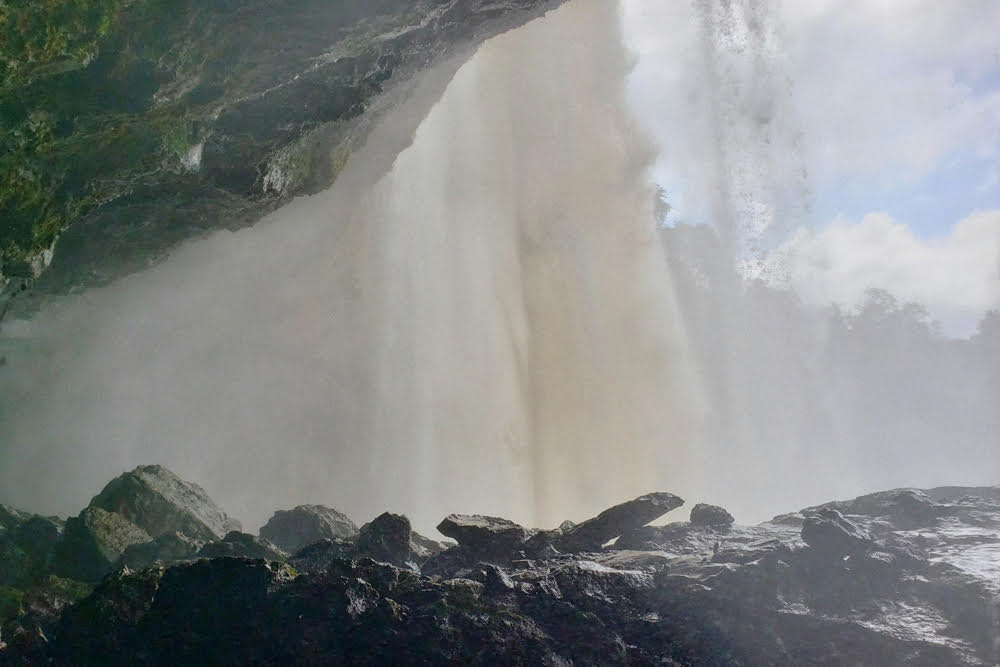 The view seen from inside of the cave. The water pours down forming white foams resembling the fairyland's scenery. Photo: Nhan Dan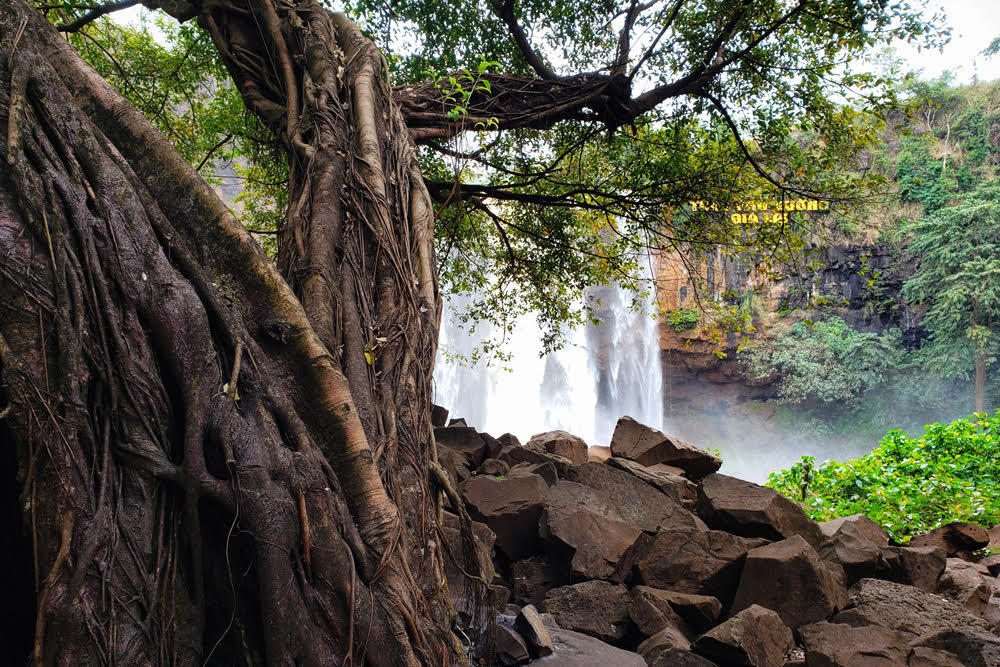 The old trees, ideal places to take a rest as well as admire the waterfall. Photo: Nhan Dan