Hoa Sưa, known by their scientific name as Dalbergia tonkinensis Prain, have become an integral part of daily life for Hanoi residents, especially during the spring months.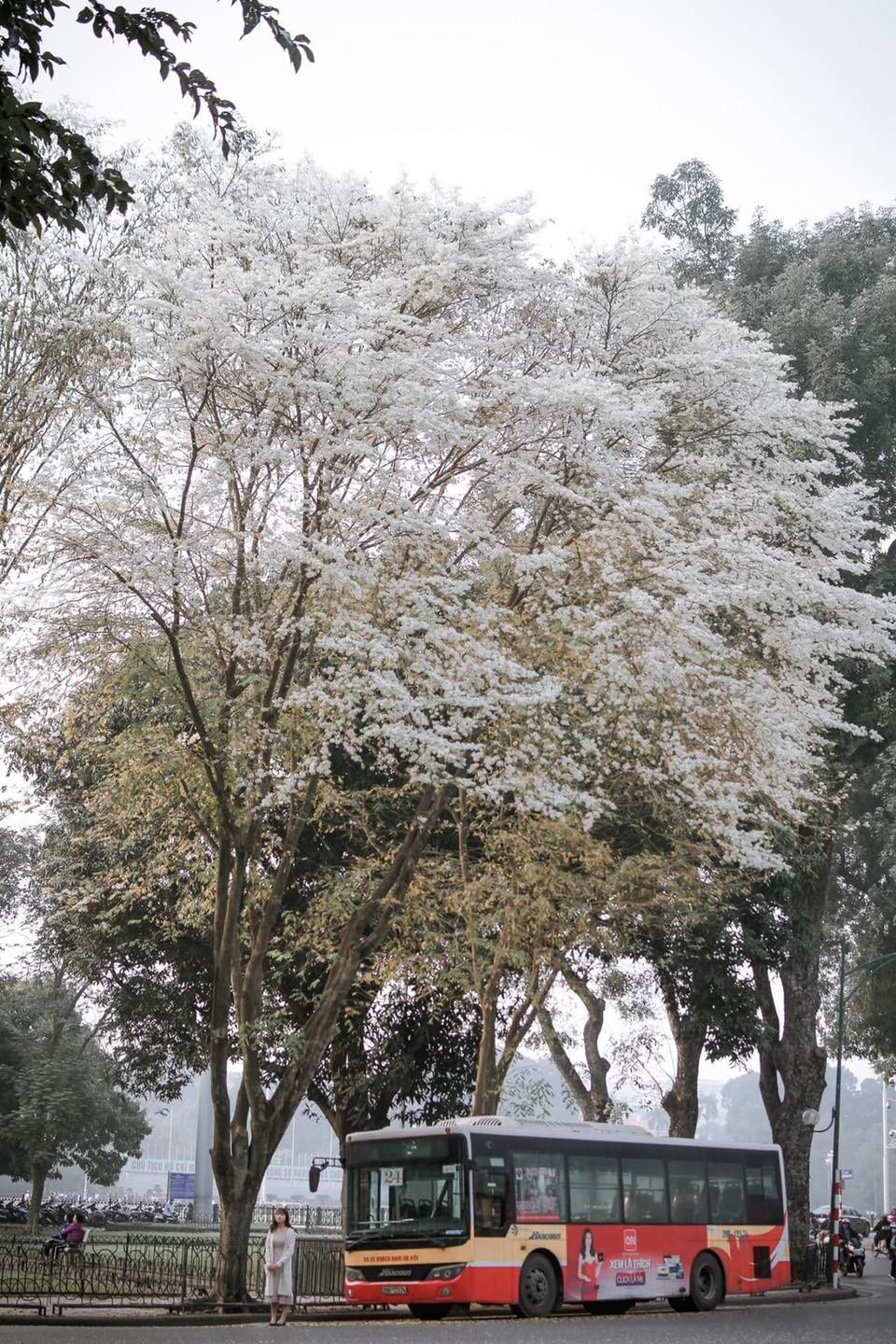 Late February usually sees the capital adorned with white blossoms, which quiver amid light breeze. Photo: Ngo Duc Tien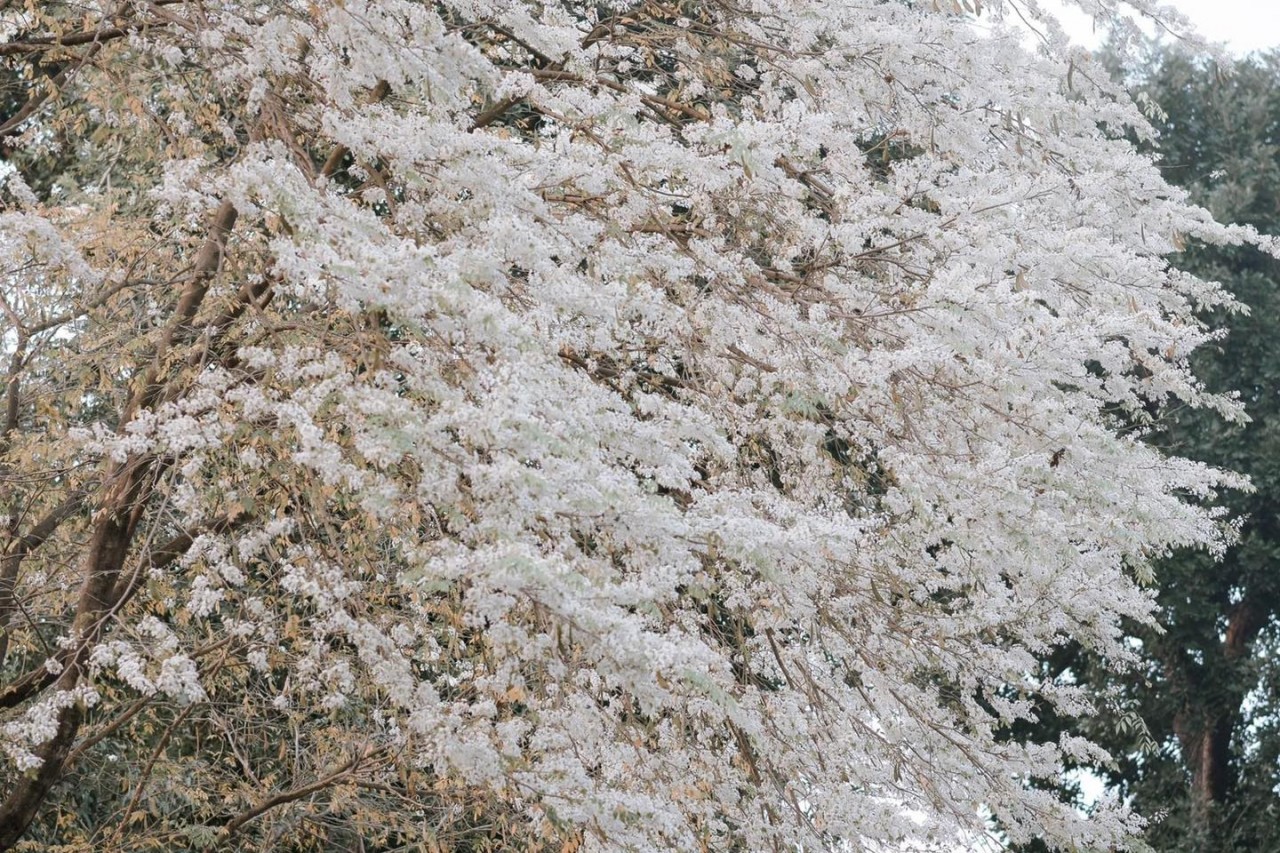 The flowers burst into bloom with white blossoms, serving to create a peaceful and fresh atmosphere. Photo: Ngo Duc Tien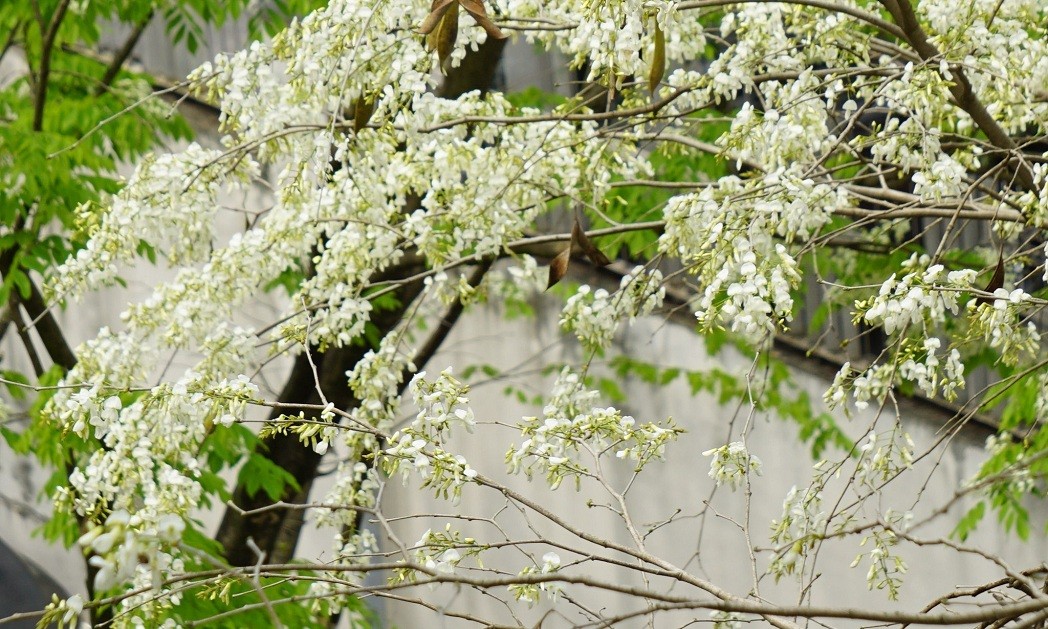 White sua flowers grow in clusters of 7-9 mm and their fragrance can be felt by passers-by below. They only bloom once a year for around a week. Photo: Phi Yen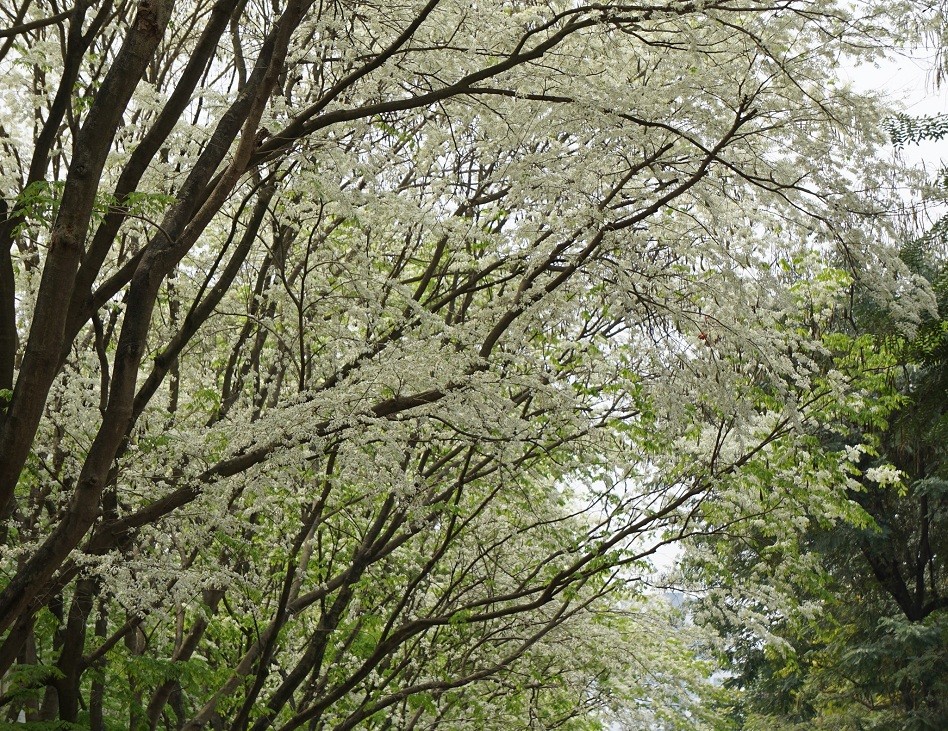 The flowers can easily be found on many streets throughout the capital, including Kim Ma, Ho Dac Di, Phan Dinh Phung, Hoang Dieu, Hung Vuong or Phan Chu Trinh and Tran Hung Dao. Photo: Phi Yen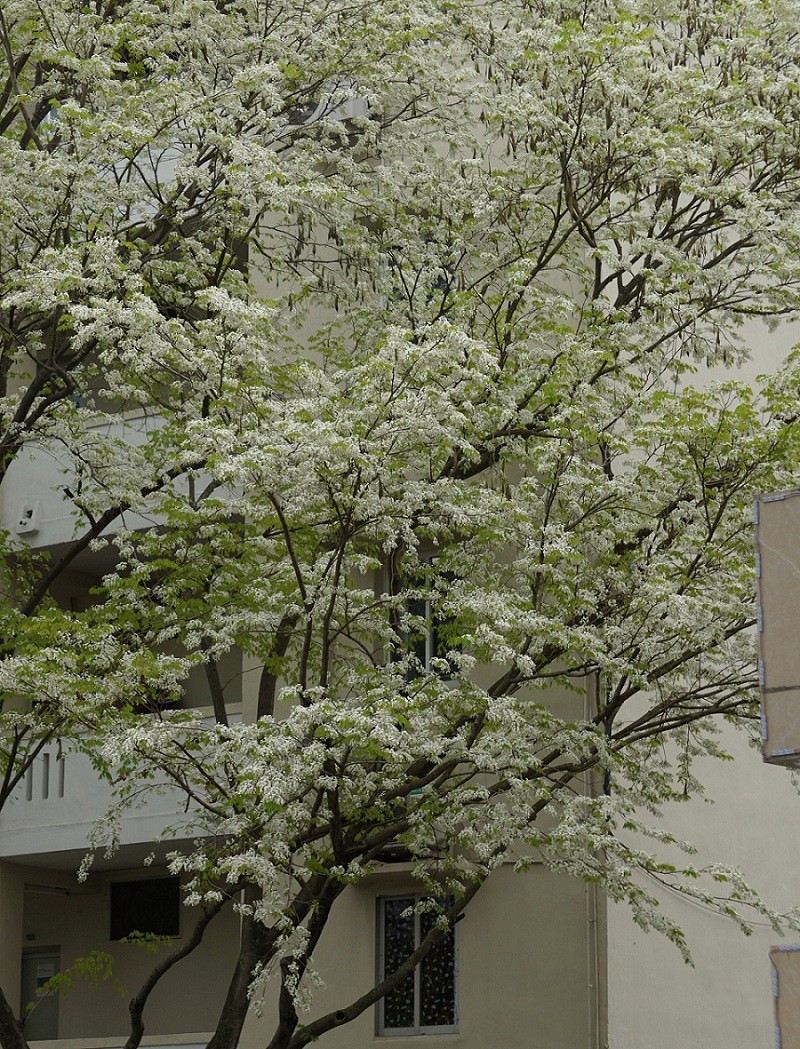 Dalbergia tonkinensis flowers look the most beautiful usually in the morning. This is the best time to take pictures of the flower. Photo: Phi Yen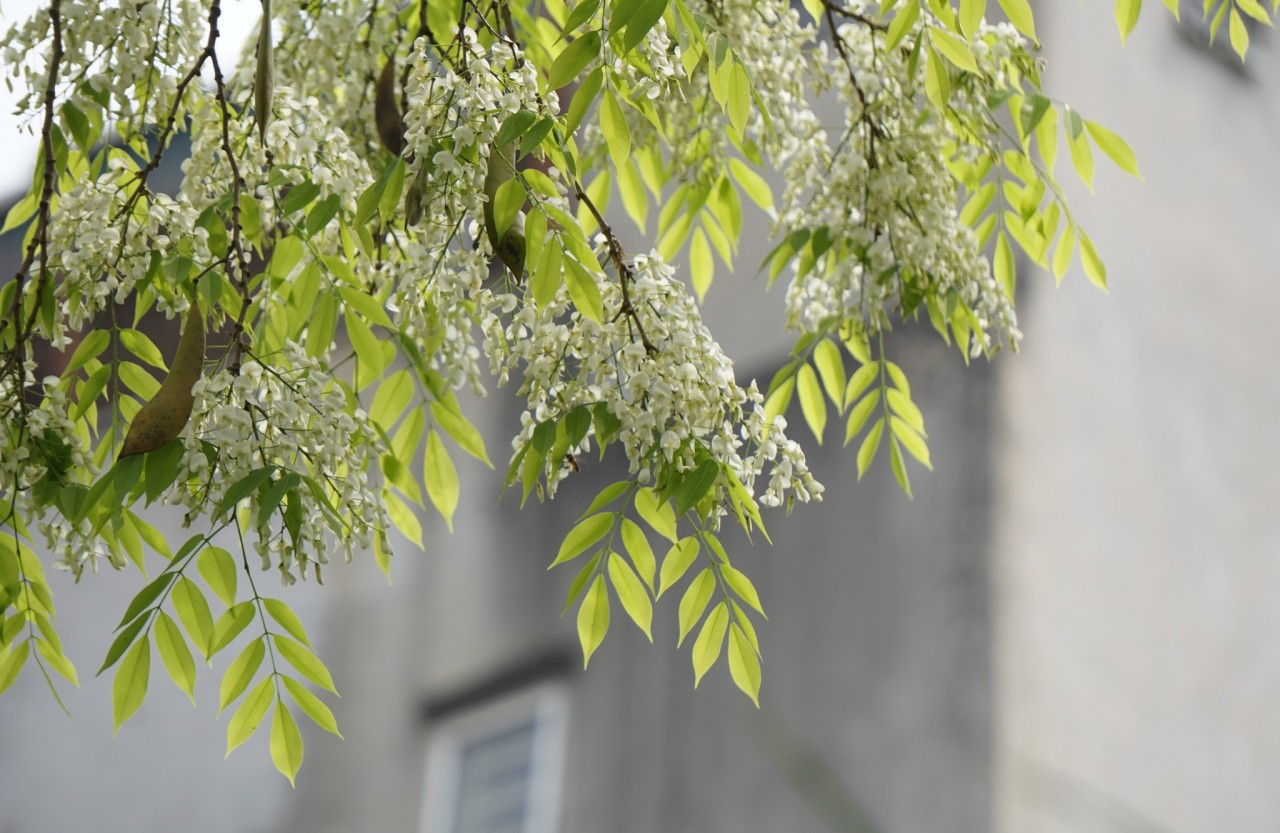 Sua flowers are not a fiery colour or have a strong smell. People like the flowers for the pure colour and the freshness it brings in spring. Photo: Phi Yen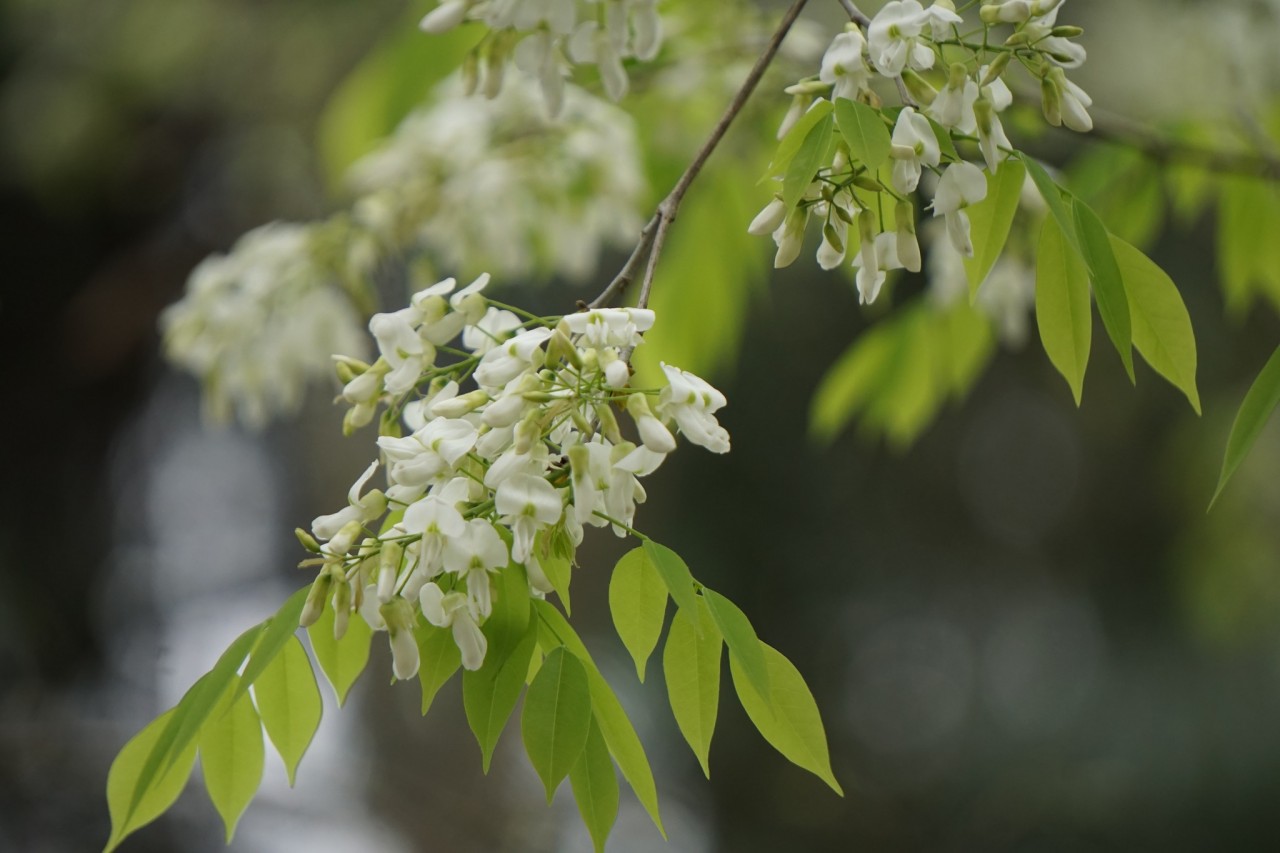 Sua flowers are tiny and as white as snow. Their thin petals are easily swept away to create a white carpet on the ground. Photo: Phi Yen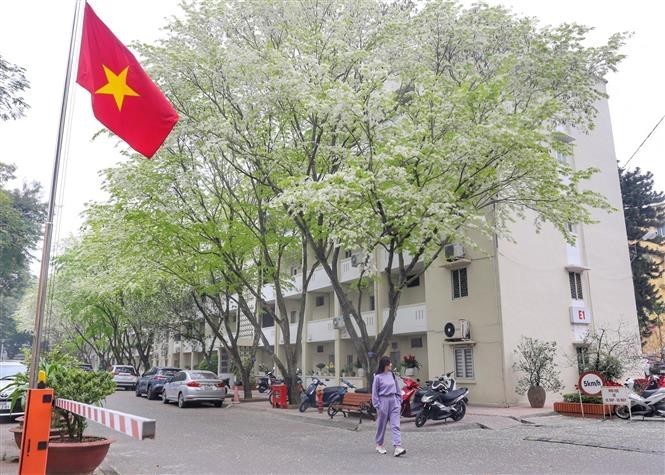 Many people refer to this period as a season when clouds of flowers drop to the streets because of its white colour. Photo: VNA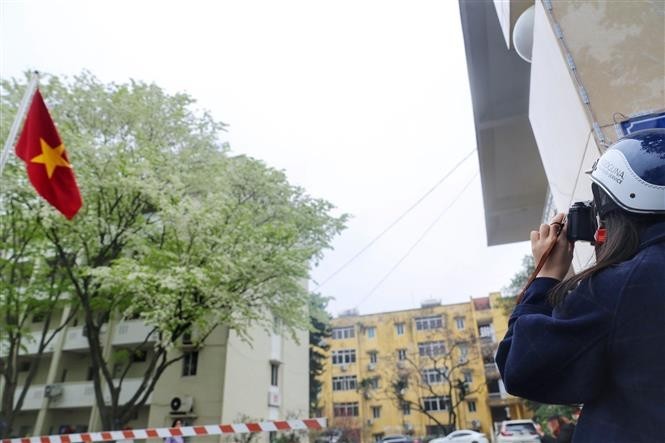 Due to their short lifespan, their beauty often provides plenty of inspiration for local photographers who come to snap the magnificent flowers as they blossom. Photo: VNA
Sua flowers are a classic theme, written and sung about in poetry and song, and to enjoy the city streets lined with the Sua flower in full bloom is truly a delight, creating the perfect setting for those who love photography.
Sua is a kind of woody tree, has a thin leaf canopy, white and fragrant flowers, and is often planted along streets, but its timber has high economic value. They are threatened by habitat loss and over-exploitation for timber. Individual trees have sold for over a million US dollars.
The government banned the use of sua for commercial purposes in 2007 but can't prevent illegal logging due to high demand. Sua timber is used for making furniture, jewelry and medical purposes.