Palm-leaf manuscripts are manuscripts made out of dried palm leaves. Their use began in South Asia and spread to other regions, as texts on dried and smoke-treated palm leaves of the Palmyra palm or the talipot palm. The practice continued until the 19th century when printing presses replaced hand-written manuscripts.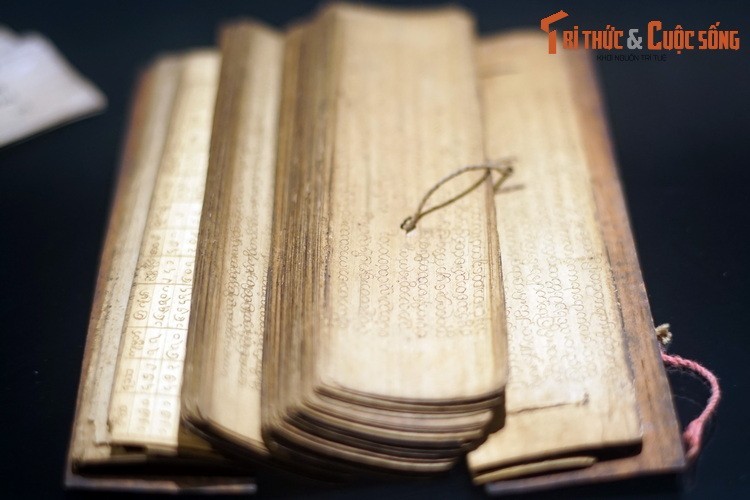 Photo: Tri Thuc va Cuoc Song
Vietnam Museum Of Ethnology in Hanoi is home to a unique collection of palm leaf books collected from Laos, Myanmar, and Indonesia. This is a unique way of storing texts, dating back to the 5th century BC in the Indian subcontinent, then spreading to Southeast Asia.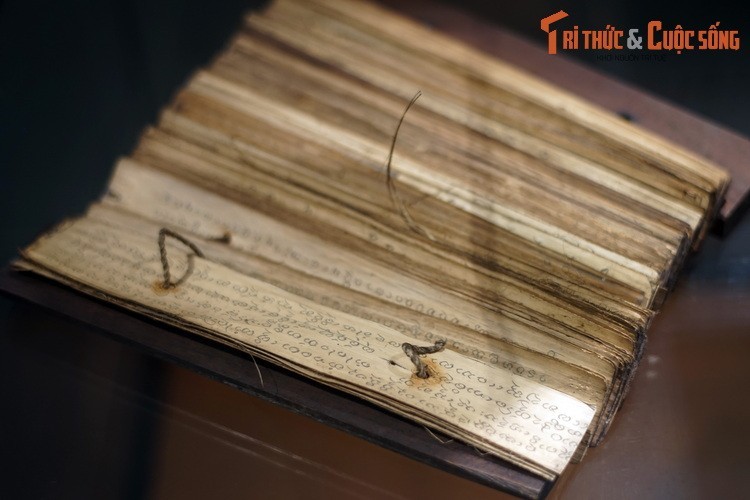 Photo: Tri Thuc & Cuoc Song
The text in palm leaf manuscripts was inscribed with a knife pen on rectangular cut and cured palm leaf sheets; colorings were then applied to the surface and wiped off, leaving the ink in the incised grooves. Each sheet typically had a hole through which a string could pass, and with these, the sheets were tied together with a string to bind like a book.
When reading, one turns over each leaf, similar to reading a normal book. The contents of the palm leaf books include manuscripts on Hindu philosophy, poetry, grammar, and other topics.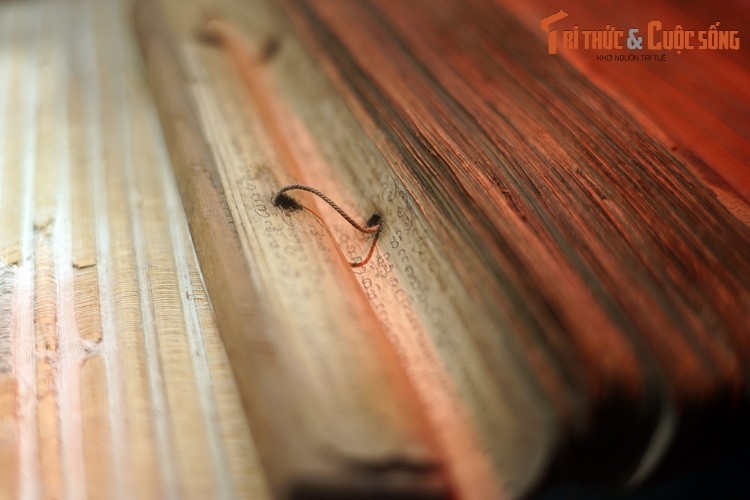 Photo: Tri Thuc & Cuoc Song
A palm leaf text thus created would typically last between a few decades and about 600 years before it decayed due to dampness, insect activity, mold, and fragility. Thus the document had to be copied onto new sets of dried palm leaves.
Hindu temples often served as centers of learning, where ancient palm leaf manuscripts were used for study, and where the texts were copied when they were old.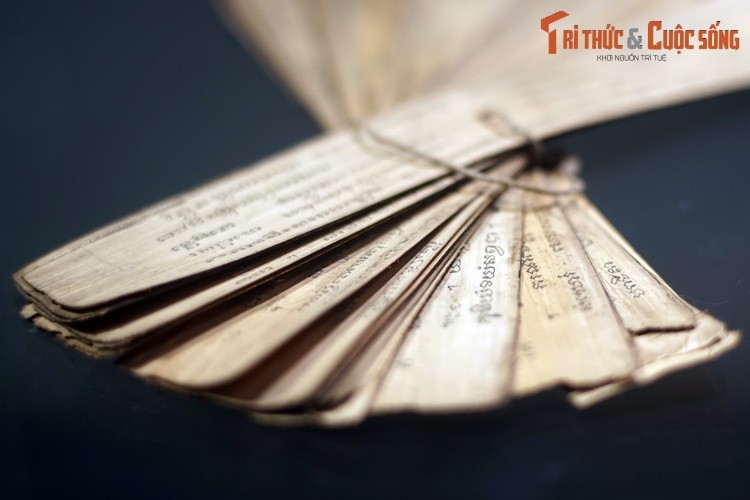 Photo: Tri Thuc & Cuoc Song
The oldest palm leaf books have been found in regions with cold, dry climates, usually in the high mountain regions of India, Nepal, Tibet, and Central Asia. Many of these manuscripts date back more than 1,000 years.
The round and cursive design of the letters of many South Indian and Southeast Asian scripts, such as Devanagari, Nandinagari, Kannada, Telugu, Lontara, Javanese, Balinese, Odia, Burmese, Tamil, Khmer, and so forth, may be an adaptation to the use of palm leaves, as angular letters could tear the leaves apart.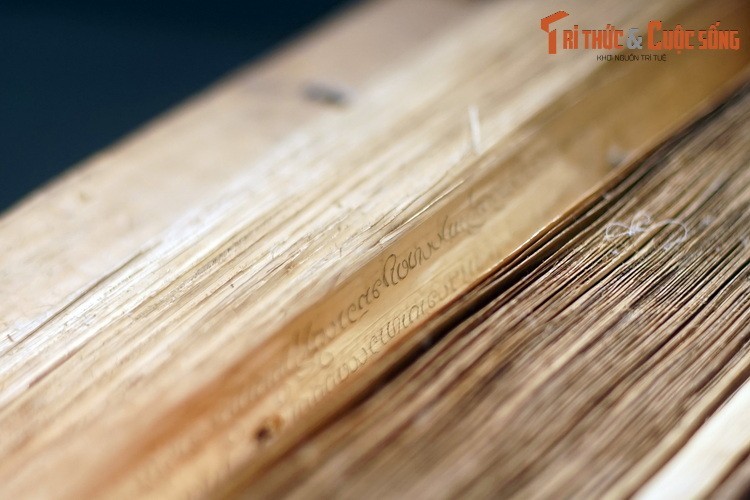 Photo: Tri Thuc & Cuoc Song
With the advent of the printing press and the conquest of the West in the early 19th century, the prosperous era of palm leaf books came to an end. The palm leaf book collection of the Vietnam Museum of Ethnology dates to the early 20th century, belonging to the group of the last palm-leaf books written.
Today, palm leaf books are recognized as a precious heritage in the treasure of human civilization. Many governments in the region are working to preserve the special manuscripts that the ancients left for posterity on palm leaves.