As a speaker of the seminar, Former Deputy Minister of Foreign Affairs, Former Head of the Permanent Delegation of Vietnam to the United Nations, Assoc. Prof. Dr. Ambassador Dang Dinh Quy explained the concepts related to integration; the current world context, new trends in international affairs; the roles and influence of participating organizations and major powers in the current global context.



Thereby, Ambassador Quy forecasted the difficulties that Vietnam would have to overcome in the development process and encouraged the




overseas Vietnamese young generation



to contribute to the homeland in the international integration process.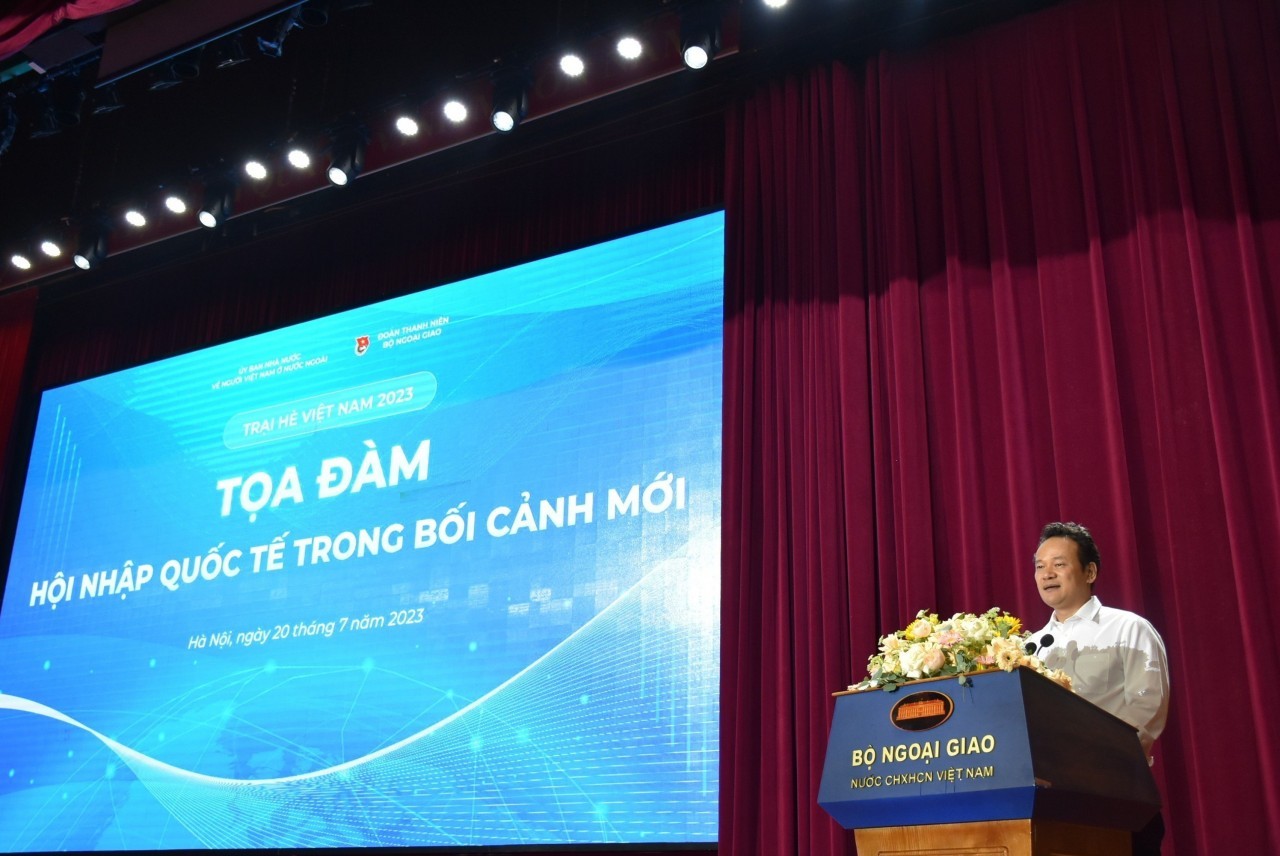 Vice Chairman of the State Committee for Overseas Vietnamese Affairs Mai Phan Dung spoke at the seminar. Photo: Thoi Dai

After the discussion session, the domestic students and young overseas participating in the seminar had a chance to ask Ambassador Quy questions directly related to their role in the international integration process of Vietnam.


Responding to the question "What can young overseas Vietnamese students contribute to the international integration process of Vietnam?"
by Le Hong Chau, who is living in Ukraine, Ambassador Quy said that Vietnamese overseas can contribute to Vietnam's integration process by understanding the situation of the host countries to advise for staff at the Vietnamese representative agency;
connecting with friends and partners in Vietnam to support and share new ideas;
sharing the beauty of Vietnamese culture with international friends or sharing good things of the host country with domestic friends through social media, etc.

Overseas Vietnamese teenagers at the event. Photo: Thoi Dai

Nguyen Dong Anh, Secretary of the Ho Chi Minh Communist Youth Union of the Ministry of Foreign Affairs, said that the seminar was an opportunity to build a close relationship between the youth generation in Vietnam and the youth abroad.


"After attending the seminar, 120 overseas Vietnamese students who love their homeland will use the information received today to spread positive values ​​and a positive perception of Vietnam among their friends in the host nation," shared Dong Anh.