Athlete Nguyen Thi That has made history in Vietnamese sports as the first cyclist to qualify for the Summer Olympics. Next year, she will represent Vietnam in Paris.
The Vietnam Bicycle – Motor Sports Federation confirmed on June 13 that Nguyen Thi That is eligible to participate in the Paris 2024 Olympics. On June 12, she won the gold medal in the women's bronze start of the 2023 Asian Road Bicycle Championship in Thailand, defeating Chinese riders near the finish line.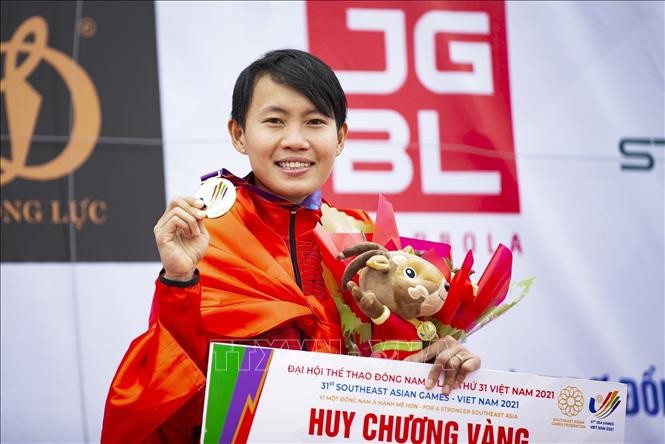 According to the international referees of the Union Cycliste Internationale (UCI), Nguyen Thi That has officially qualified for the World Championships (Photo: VOV).
Nguyen Thi That has successfully defended her gold medal at the Asian Road Cycling Championship 2023. This is the third time she has won the title.
Vietnamese athletes achieved a total of 4 medals at the Asian Road Cycling Championship 2023, including 3 gold medals and 1 bronze medal.
Nguyen Thi That, born in 1993 in Long Xuyen Province, has been a cyclist for 14 years. She is the highest-ranked Asian athlete in the UCI ranking.
Besides Vietnam, Kazakhstan, Japan, and China also secured places at the Paris 2024 Olympics at the Asian Road Cycling Championships in Thailand.